Vincent Kohlbecher
Hartmann Projects
A space for associations
It is about our neighbouring country Poland. Photographer Vincent Kohlbecher visited the country several times and documented his travels with motifs from his childhood, German history and the Catholic faith. The pictures from Warsaw, Krakow, Gdansk, Lublin, Lódz and other Polish cities leave plenty of room for the viewer's own associations. They are restrained in colour, mainly from the cold, leafless season and thus underline the statement of the book's title "Its flower is hard to find". The illustrated book is an interaction of reality, reflection and historical memory.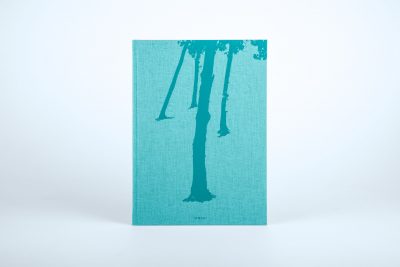 Book cover with turquoise textile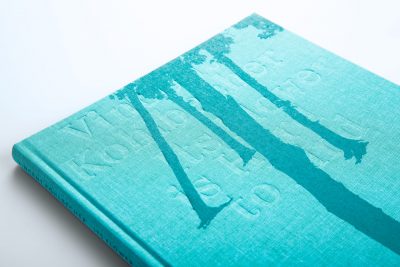 Typo in blind embossing, motif in screen printing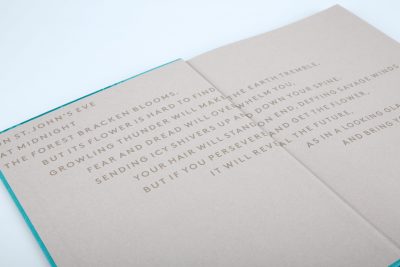 Printed endpapers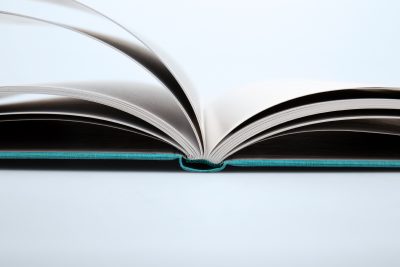 Round spine
The content fascinates with full-page motifs in typeset format, printed on a high-quality matt-coated material. The book is covered with a turquoise textile with a linen structure. The cover material is a cotton cloth with a matt surface, which is given an interesting structure by two differently coloured threads. The silhouette-like motif on the cover and the typography are screen-printed. The design concept of the book title is tone-in-tone. This is underlined by the blind embossing with which the artist's name and title are embossed on the cover. The deeply embossed lettering on the cover recedes behind the motif and – depending on the angle of view – is strongly perceptible in different ways.
Turquoise cloth cover
Screen print in petrol on cover and spine
Blind embossing
Round spine
Contact
Write to us and we would be happy to advise you.
Do you have any questions, or would you like to speak directly with a representative?