Young giants for the next 100 years
In cooperation with the Nature Park Nossentiner/Schwinzer Heide, we offer you the opportunity to support a regional nature conservation project in the direct vicinity of our production site. By transforming the monoculture pine forest into a climate-stable mixed deciduous forest, you ensure the sustainable development of the nature park. With every tree planted you enable the compensation of CO2 emissions.
Goals
Afforestation from pine forest to climatically stable deciduous mixed forest
Increasing biodiversity through creation of a deciduous mixed forest
Local compensation of unavoidable CO? emissions
Good reasons for supporters
For a small additional charge you get a sustainable product
You support the afforestation of at least one lot with three trees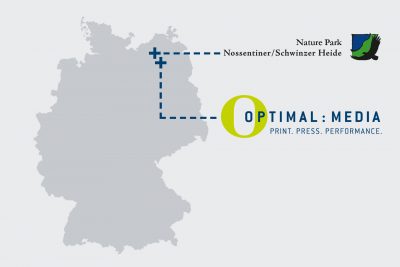 Location: optimal media and Nature Park Nossentiner/Schwinzer Heide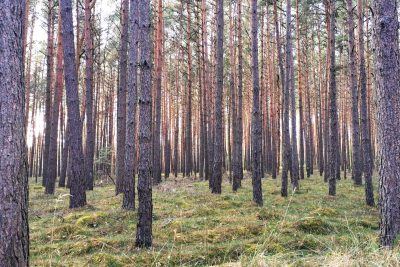 Monoculture pine forest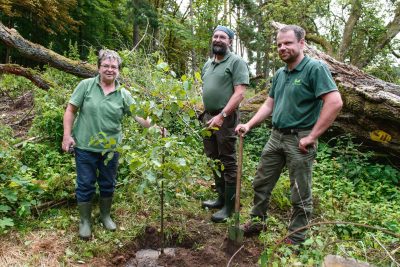 Afforestation at Nature Park Nossentiner/Schwinzer Heide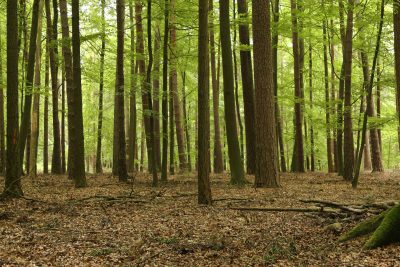 Climatically stable deciduous mixed forest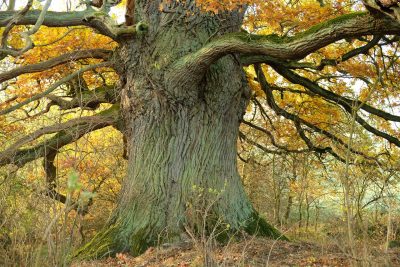 Giant tree – Oak at the lake "Flachsee"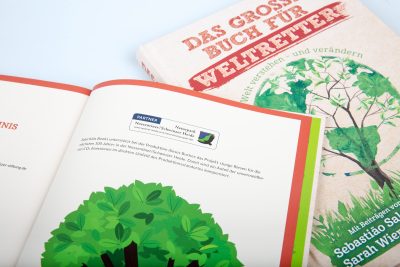 »Edel Kids Books – Das große Buch für Weltretter« | Partner logo of the nature park for a transparent communication
Climate-stable afforestation lots are the future of the forest
Due to the rapid climate changes and the associated effects, the life expectancy of monotonous pine forests can be classified as low. In the nature protection project "Young giants for the next 100 years", a partial replacement of the existing pine tree population in selected forest areas will be carried out and a targeted reforestation to create mixed deciduous forest will be realised.
For this purpose, three- to five-year-old deciduous trees such as beech, sycamore maple, hornbeam, winter linden and birch are planted. Some of these young trees are taken from particularly resistant and old trees from the nature park, so-called "giants" and grown in the project's own tree nursery. Regular watering and maintenance work ensures ideal growing conditions. The installation of individual tree protection does not exclude wildlife from these areas and the promotion of biodiversity of plants and animals. In view of the climate changes, this minimizes the risk to the tree population and creates a sustainable and stable ecosystem to make the forest viable for the next 100 years.
Nature Park Nossentiner/Schwinzer Heide
The Nature Park Nossentiner/Schwinzer Heide is located in the middle of the federal state of Mecklenburg-Western Pomerania and covers a total area of 350?km², which includes 16 designated nature reserves. The entire nature park is a European bird sanctuary. With its sparsely populated total area it stands for an environmentally friendly land use in harmony with nature and mankind.
With the support of the Förderverein Nossentiner/Schwinzer Heide e.?V., the regional development on the territory of the nature park is promoted.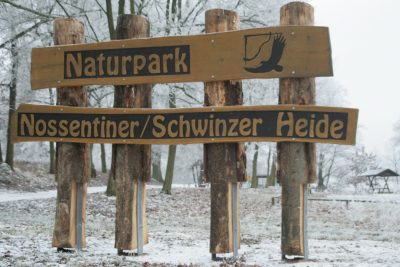 Entrance Nature Park Nossentiner/Schwinzer Heide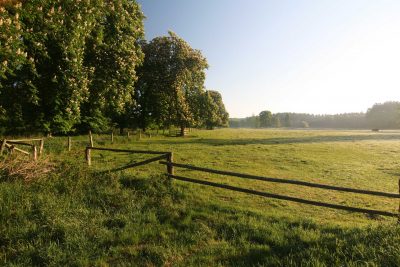 Moor meadows near Karow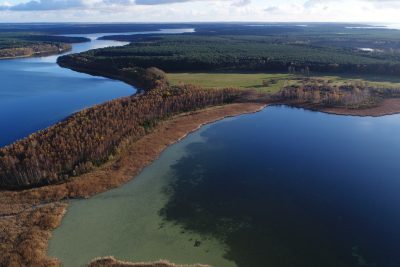 Lake "Drewitzer See"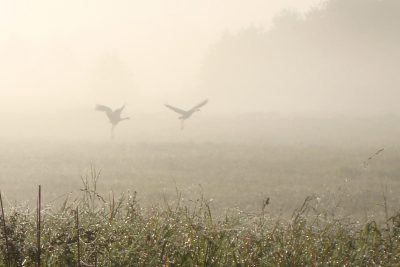 Cranes
Planting action of the first 100 young giants
Contact
Write to us and we would be happy to advise you.
Do you have any questions, or would you like to speak directly with a representative?