15 Jahre Viva con Agua
Viva con Agua de Sankt Pauli e.V.
Sustainability on all levels
To celebrate its 15th anniversary, Viva con Agua de Sankt Pauli e.V. is publishing a representative book. On 208 pages celebrities from sports, music and media report about their personal connection to Viva con Agua and its projects. The individual stories are encouraging and touching, sometimes humorous, sometimes thoughtful – but always exemplary. Exemplary is also the particularly sustainable production with which the haptically very appealing turnaround book was produced.
The contents were printed on two different recycled papers from the Enviro range by INAPA Germany – matt coated and uncoated, without chlorine bleach and optical brighteners. The papers have been awarded the environmental certificates FSC Recycled and Blauer Engel, among others. The 4/4-colour content is printed with organic inks; no protective varnish was used. The white elements of the book cover, which is covered with  blue cloth, are screen printed.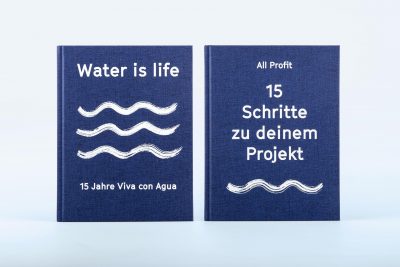 Turnaround book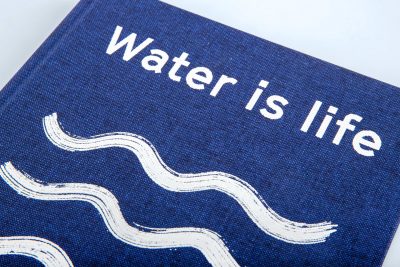 Book cover: blue cloth with screen printing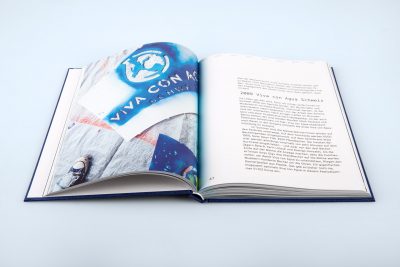 Two types of recycled paper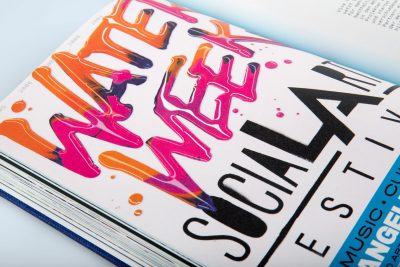 High colour brilliance on recycled paper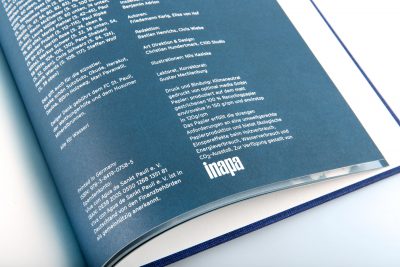 Climate neutral production and use of recycled paper
What makes the book a particularly sustainable product, however, is its climate-neutral production. The CO2 emissions generated during printing and processing are compensated directly in the region where the production plant is located. Part of the order value is invested in the nature conservation project" Young giants for the next 100 years". This involves the conversion of the monoculture pine forest into a climate-stable mixed deciduous forest in the Nature Park Nossentiner/Schwinzer Heide.
optimal media would like to thank you for your great commitment to climate protection.
Turnaround book
Screen printing on the cover
Two types of recycled paper
Printing with organic colours
No protective lacquer
Support for nature conservation project
Contact
Write to us and we would be happy to advise you.
Do you have any questions, or would you like to speak directly with a representative?