Welcome to our diverse working world
optimal media offers numerous opportunities for specialists, trainees and those looking to switch careers – be it in our printing and print processing facilities, our storage medium manufacture facilities, packaging and distribution fulfilment centre, storage and logistics services, administration or internal service departments. Our employees are the key to our success. They share enthusiasm and passion for high-end media products and their commitment adds a touch of perfection to our tailored products and services. Together, they are the driving force behind our company and the reason we can step up to the various challenges the market poses.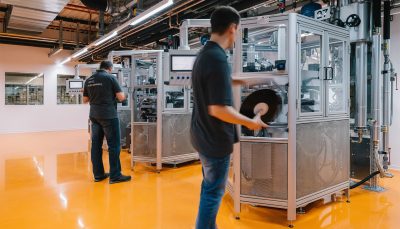 Vinyl record production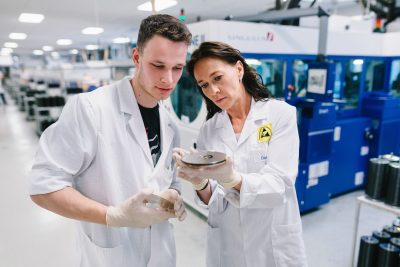 Optical disc manufacturing (CD/ DVD/ Blu-ray Disc)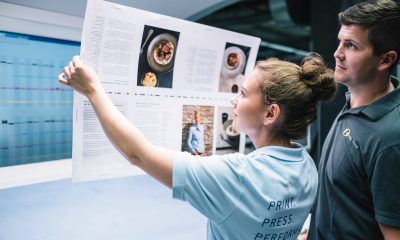 Print shop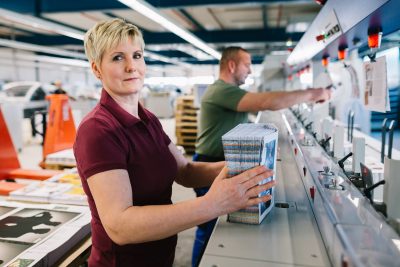 Print processing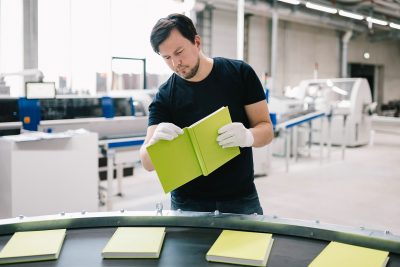 Bookbindery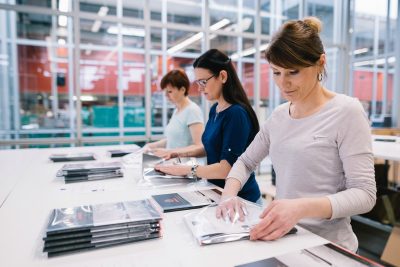 Manual packaging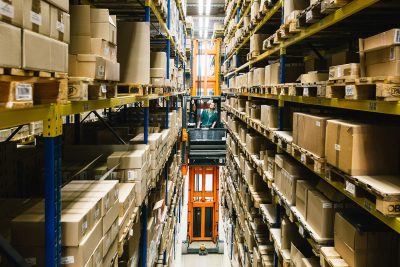 Warehousing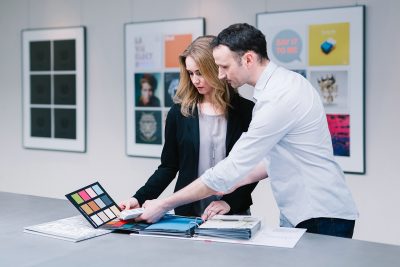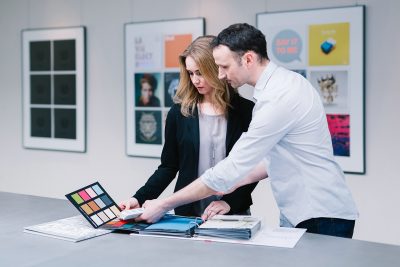 Sales and customer service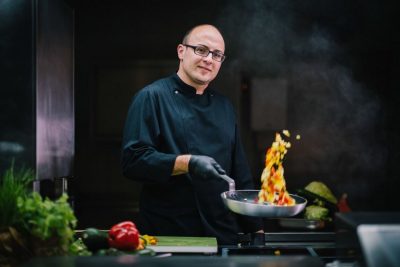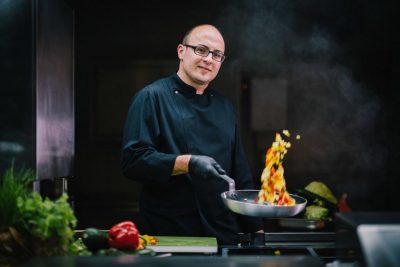 Employee restaurant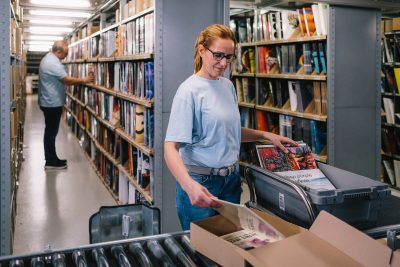 Distribution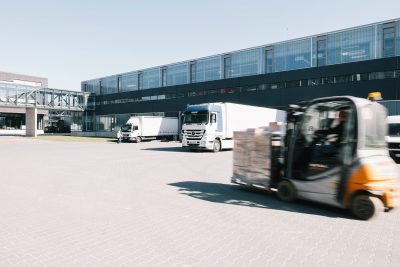 Logistics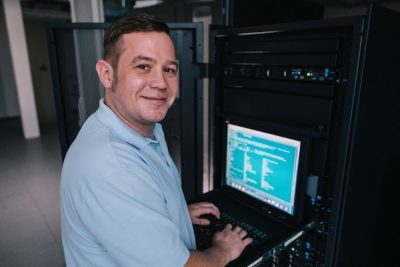 IT
Advantages at optimal media:
Regular scheduled working hours
Qualification & coaching
Holiday & Christmas allowance
Monthly health bonus & free media product
Occupational health management
Employee restaurant with fresh menu items every day
Employee events (autumn & family fest, Christmas party)
Employee shop with discounted media products
As a matter of course:
A modern working environment
Intensive onboarding by mentors
On-time pay
Occupational safety & health management
Holiday leave beyond the minimum requirements
Bonus Sunday, holiday & evening pay
Employee comments
Thomas Dirks
Print processing employee
I found my calling in print processing. As a qualified foreperson in metalworking, I never thought I'd be working with paper every day. My technical skills come in handy when working with our complex machinery. It's nice to be able to live here close to so many forests and lakes and spend time with my grandchildren.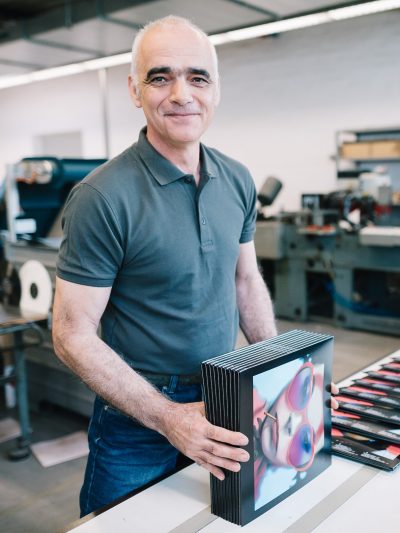 Employee comments
Andreas Schardin
Vinyl pressing employee
I especially appreciate the atmosphere here, and I really enjoy working with my team. Some acquaintances of mine recommended I try something new by applying for a position in vinyl pressing. Since moving back to Lake Müritz, I've been playing club football again and spending time on the water in the summer with my friends.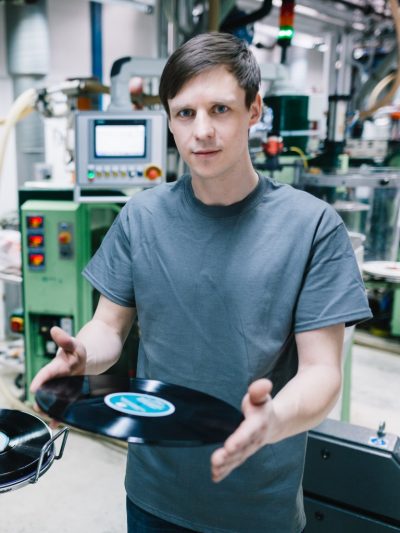 Employee comments
Birte Mundthal
Print customer support
I wanted to make nice books after finishing my degree. From the moment I saw it, I was impressed by how big and modern the print shop is. Working here with the team to make such diverse and high-end products for our customers is a lot of fun.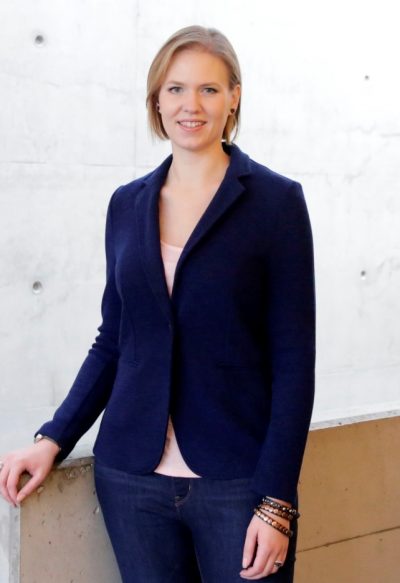 Something for everyone
We don't just offer specialists, trainees and career-switches jobs in Röbel/Müritz, our headquarters, but also in our Hamburg and Berlin service centres. Our production facility is located near Lake Müritz, in the Mecklenburgische Seenplatte district. In addition to a modern working environment, you also have the opportunity to live in one of Germany's must stunning holiday destinations.
Headquarters in Röbel/Müritz
Among the lakes of the Mecklenburgische Seenplatte district, a stone's throw from Müritz National Park, this location offers numerous ways to be active in nature in your leisure time. "Live and work where others go on holiday."
ServiceCenter Hamburg
At the headquarters of our parent company, Edel SE & Co. KGaA, right at the Elbe River, we welcome our customers from Hamburg's print & media industry and handle orders from customers in Germany and around the world.
ServiceCenter Berlin
In the district of Friedrichshain, near the famous Alexanderplatz, our Berlin service centre is located in the heart of the capital city. From here, we support many of our customers in Germany and around the world. At our certified press9 studio, in the same location, we offer professional authoring, encoding and data processing, and transmission for digital distribution to all major film and TV portals.
Learn more about optimal media
With our diverse portfolio of services in a wide range of sectors, we offer interesting and varying positions for specialists, trainees and those looking to switch careers. Now is the time to get to know us!
Contact
Write to us and we would be happy to advise you.
Do you have any questions, or would you like to speak directly with a representative?