Jan Wenzel, Anne König, Andreas Rost, etc.
Spector Books
With the publication "Das Jahr 1990 freilegen", Spector Books publisher Jan Wenzel has achieved a great success: As the winner of the competition "Prize of the Stiftung Buchkunst 2020? from the "The Most Beautiful German Books", the brochure is not only convincing in terms of content, but also visually and haptically.
The unusual format and the volume with its almost 600 pages are a statement in themselves. As a reader, one would expect an "extremely heavy tome" in terms of weight, but the product weighs only 2,450 grams This results from the choice of the paper, which with a grammage of 100g/m² in content and 1.5 times the volume has a considerable material thickness. The saddle-stitched brochure is wrapped in a dust jacket. This gives the brochure its book character.
The book spine of approximately 48mm offers sufficient design space to prepare the contents visually and thematically: The assembly of headlines, subheadings and continuous text resembles a newspaper page and implies the kind of a documentation. Important information about the book is placed on the spine. This gives the book title the freedom to let pictures speak: Impressive black-and-white photos refer to the subject of makeup.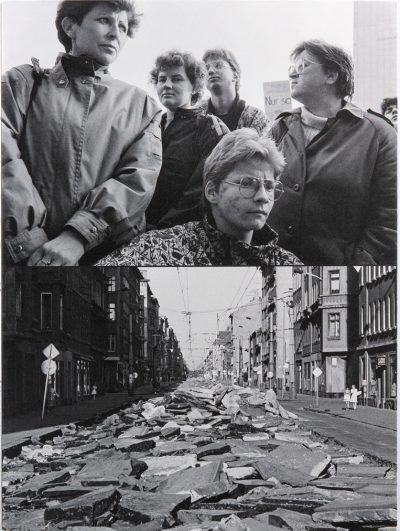 Black and white images in 4c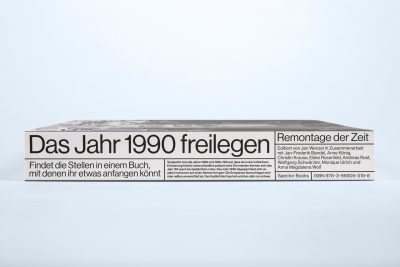 Book spine with 48mm thickness – large material thickness due to paper with 1.5 times the volume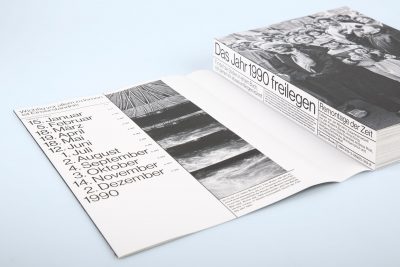 Dust jacket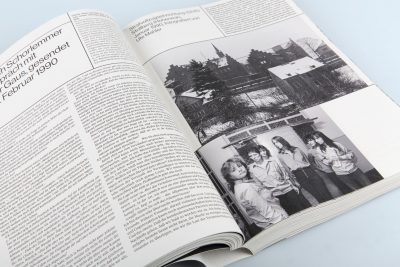 Text-image-montage in newspaper style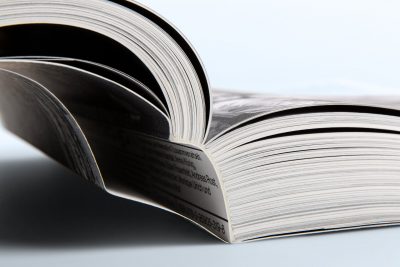 Saddle-stitched brochure
Large material thickness due to paper with 1.5 times the volume
Brochure spine with 48mm thickness
600-page brochure weighting 2,450g
Contact
Write to us and we would be happy to advise you.
Do you have any questions, or would you like to speak directly with a representative?