100% Recycling vinyl record
Whether as black and or as coloured ReVinyl with random colour composition, all records are produced in our fully integrated in-house production and comply with the DIN standards for industrially manufactured vinyl records. The PVC granulate is obtained by the shredding of edge trimmings and production returns and is free of paper residues and dirt.
Black ReVinyl
Coloured ReVinyl (every vinyl record is one of a kind)
Sound quality comparable to coloured vinyl record
100% controlled recycled PVC
Active reduction of plastic waste
Almost complete CO2 savings for PVC share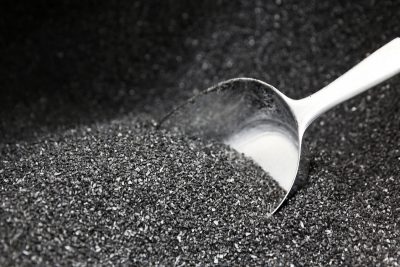 Granules of Black ReVinyl: made from 100% controlled recycled PVC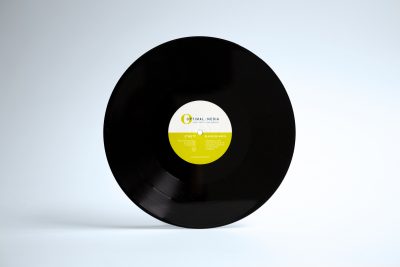 Black ReVinyl: no optical differences to conventional vinyl records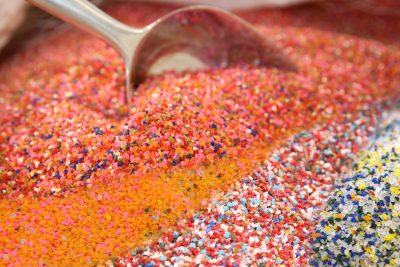 Granulate examples of Coloured ReVinyl: random colour appearance from coloured recycled PVC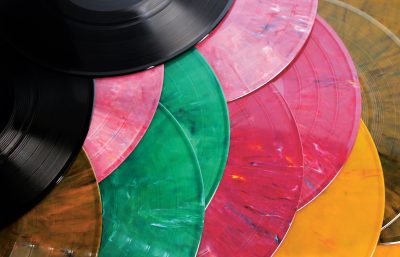 Coloured ReVinyl: each record is one of a kind - random colour compositions (not selectable)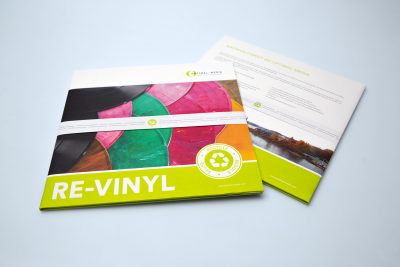 »ReVinyl – Product sample« | Black + Coloured ReVinyl, gatefold + innersleeve FSC-certified recycling cardboard, paper banderoles, climate-neutral produced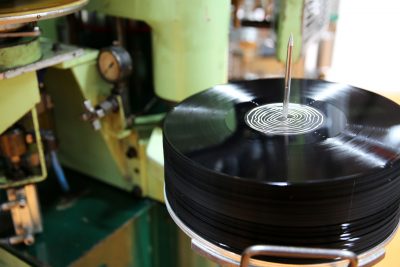 »radioeins – Albaum« | Black ReVinyl, 12inch

Sustainability
Environmentally friendly products
We would be pleased to inform you about our production processes and advise you on suitable materials, printing processes and other environmentally friendly options.
Feel free to get in touch with your personal contact at optimal media and request your
Re-Vinyl product sample to introduce you to our full range of options and alternatives – together we will make your product as sustainable as possible.
Contact
Write to us and we would be happy to advise you.
Do you have any questions, or would you like to speak directly with a representative?