Painting in the New Millenium
Whitechapel Gallery
Long live painting!
The exhibition catalogue "Radical Figures" from the Whitechapel Gallery provides a strong argument that painting, which was declared dead in the 80s, is alive. Some of the best works on canvas give a comprehensive overview of figurative representation by artists today. This catalogue features a diverse group of artists – from established darlings of the art market to young emerging artists. Self-confident performances, experimental art as well as paintings bordering on abstraction show above all that painting is immune to the influence of doubters and commercial vogues.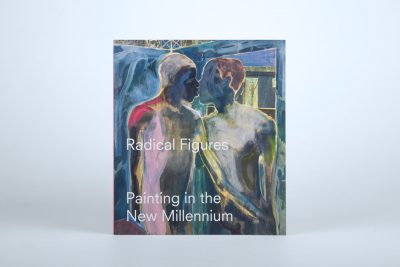 Swiss brochure with flush flap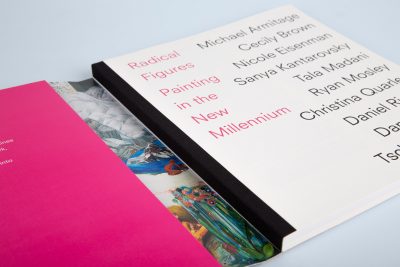 Book block with black cloth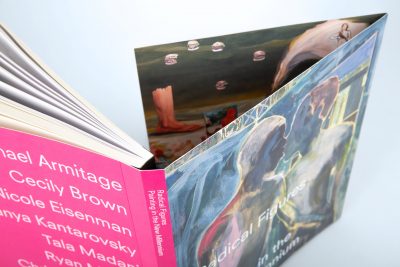 Whitechapal Gallery: 6-page cover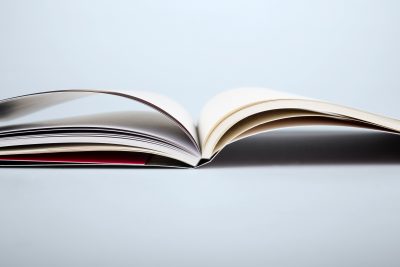 Fixing the book block on the U3 with a narrow glue line
The art catalogue is produced as a Swiss brochure with a flush front flap in perfect binding. The 6-page cover is made of 300 g/m² chromo board, matt-coated on one side and printed in 4/4 colour. To protect it, the outside of the cover was finished with a UV matt varnish. It is interesting to note that the white typography in the colour set has not been omitted, but is printed as a special white colour in the UV print. The content paper consists of two qualities: a natural paper with volume and a matt-coated image paper. The book block is glued to the U3 with a thin glue line and black folding tape.
Swiss brochure with flap
Various content papers
PUR perfect binding
Flush flap
Contact
Write to us and we would be happy to advise you.
Do you have any questions, or would you like to speak directly with a representative?