Wilfried Erdmann
Delius Klasing Verlag
A life's work in a slipcase
We are proud to have been commissioned by and to work closely with Delius Klasing Verlag to produce this special book for the single-handed sailor Wilfried Erdmann, who was the first German to sail around the world non-stop. While the publication was originally planned for Erdmann's 80th birthday in April 2020, it had to be postponed to the beginning of 2021 due to the pandemic. And this is not the worst possible time, since all eyes are currently on the adventures of the sailing soloists in the Vendée Globe, the toughest single-handed regatta in the world, which also fascinates non-sailors.
The extraordinary media interest that Boris Herrmann's regatta premiere is currently receiving was already achieved by Erdmann in 1968 with his first circumnavigation of the globe. A sensational achievement, considering the simple boat equipment with which Erdmann mastered the venture. His book "Ich bin auf See" shows the fascination of sailing on 272 pages with numerous previously unpublished photos. Impressively, the pictures printed on uncoated paper convey the force of the waves, the experience of loneliness and the love of adventure. The hardcover with a box spine comes in a slipcase covered in lime grey and finished with blue hot foil. Visually simple, the anniversary book contains legendary content.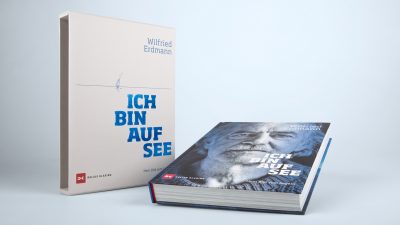 Hardcover in paper-covered slipcase with linen look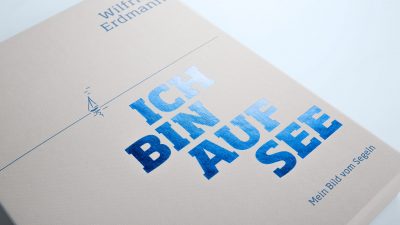 Hot foil stamping in metallic blue on the slipcase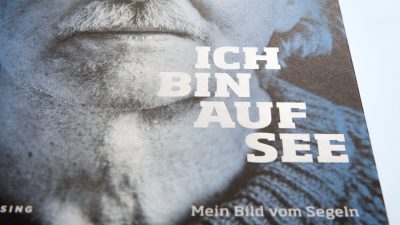 Partial screen printing varnish on the book title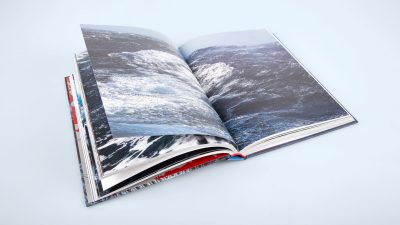 Impressive content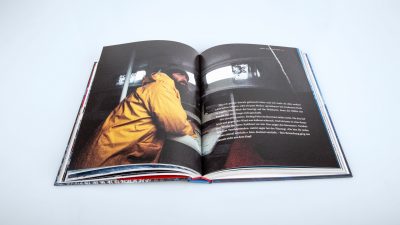 Partly previously unpublished images
Hardcover with box spine
Partial screen printing varnish on the book title
Paper-covered slipcase in linen look
Hot foil stamping on the slipcase in metallic blue
Contact
Write to us and we would be happy to advise you.
Do you have any questions, or would you like to speak directly with a representative?