Pantauro
Benevento Publishing | Red Bull Media House
The continuation of a grandiose cookbook series
The two Michelin-starred Restaurant Ikarus is as unique as its location in Hangar-7. Twenty years ago it opened its doors for the first time, and with it came a completely new concept: top-class guest chefs who change monthly create the finest gourmet dishes for restaurant guests. One of the concept creators is the chef of the century Eckart Witzigmann, who has always been closely associated with the restaurant – we were also produced his anniversary work "Was bleibt".
2022 was the publication of the eighth volume of the high-quality cookbook series about the Ikarus and its alternating top chefs. At the end of the year, it was awarded the German Cookbook Prize in the "Star Cuisine" category with the gold seal.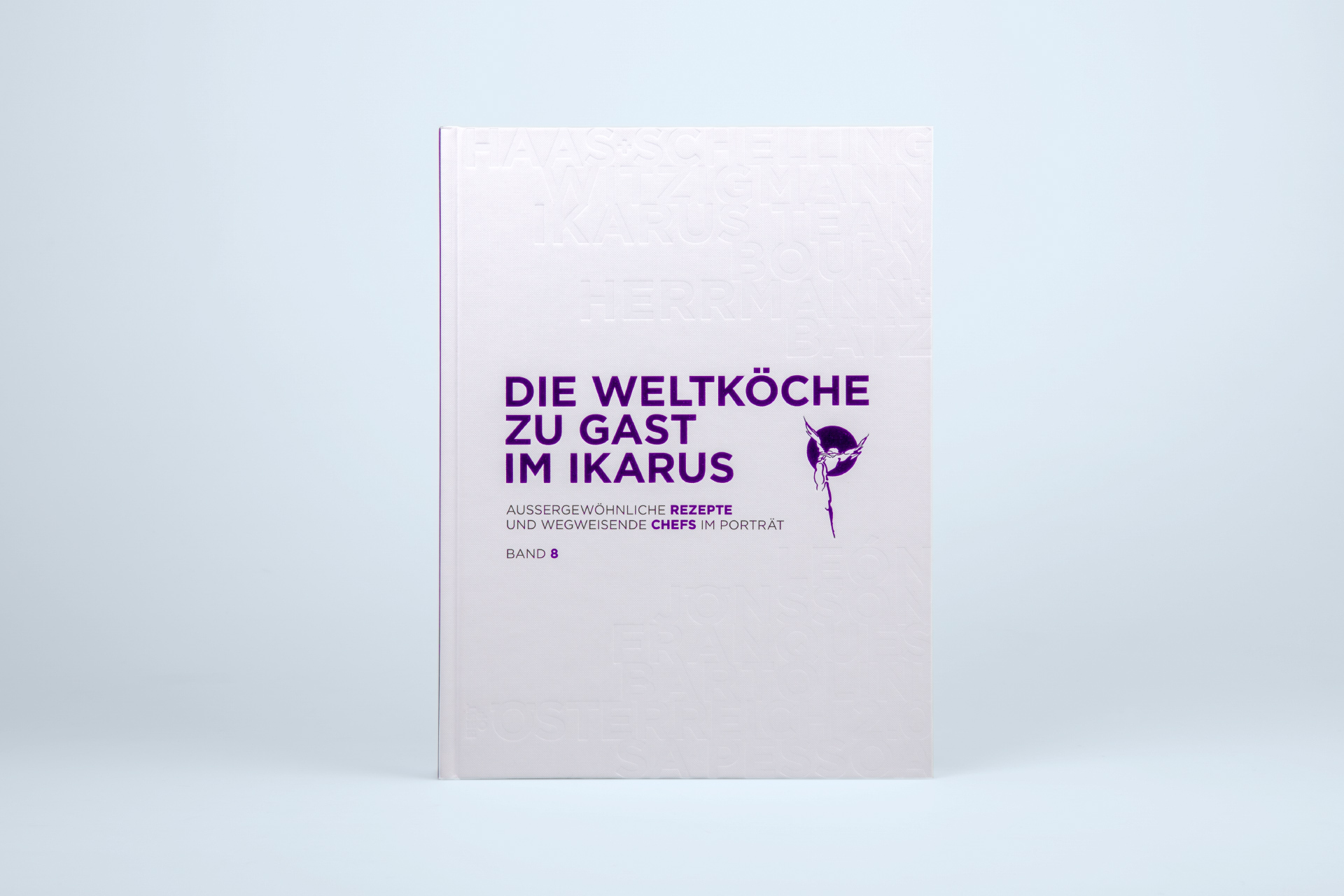 Impressive hardcover with blind and foil embossing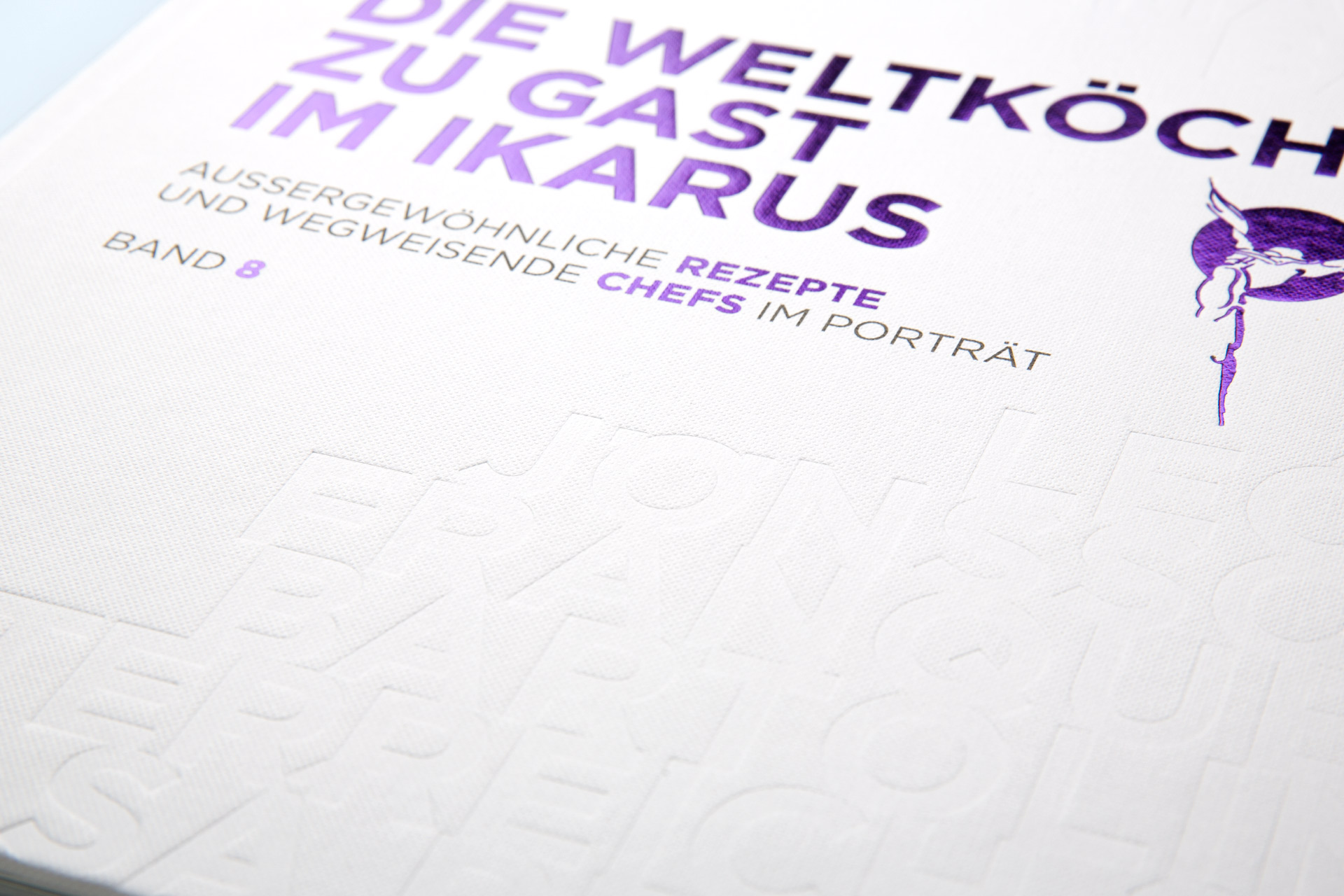 Discreet blind embossing on U1 in contrast to purple and black foil embossing
Foil embossing in metallic violet and black on the U4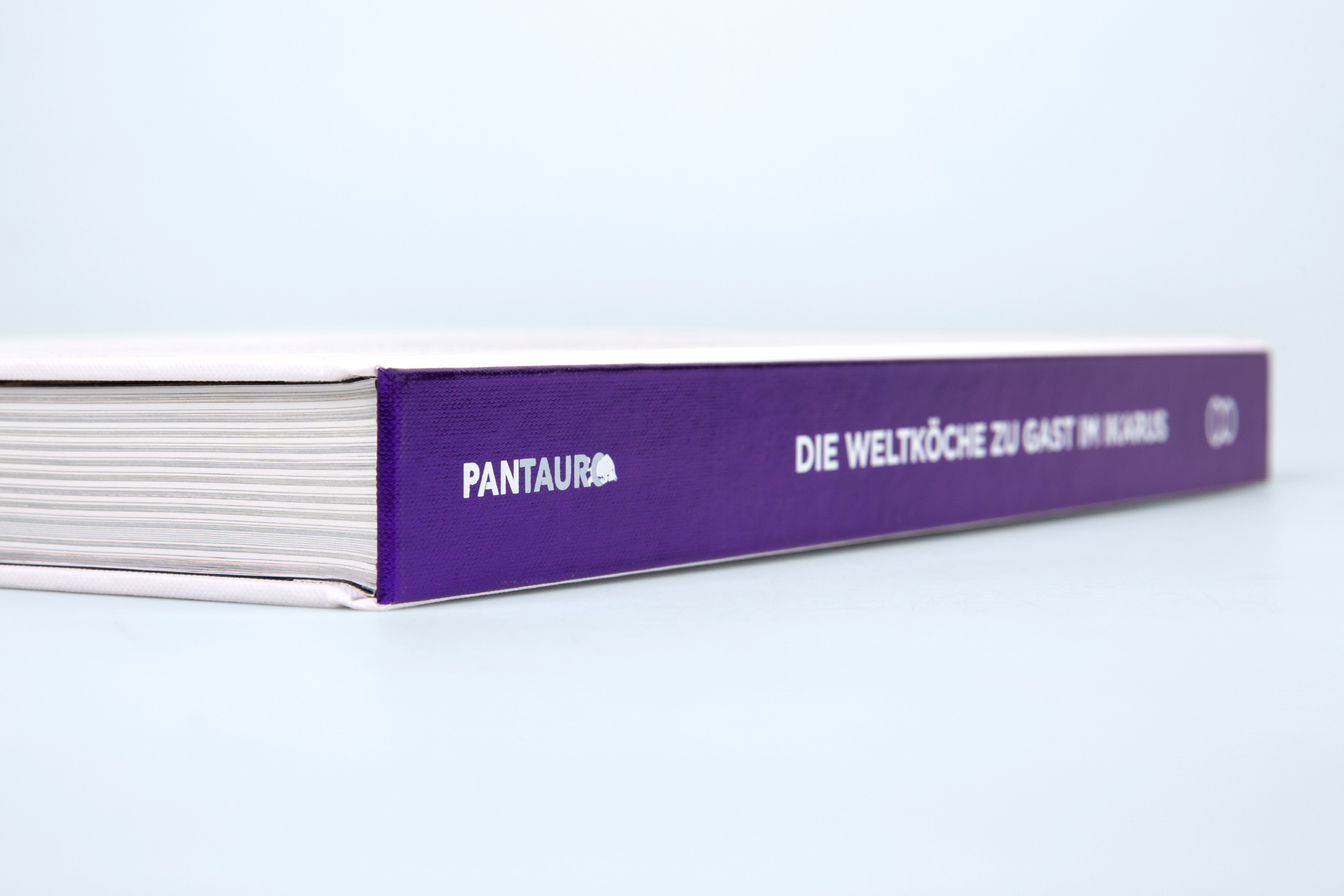 Box spine with foil embossing in metallic violet, white and grey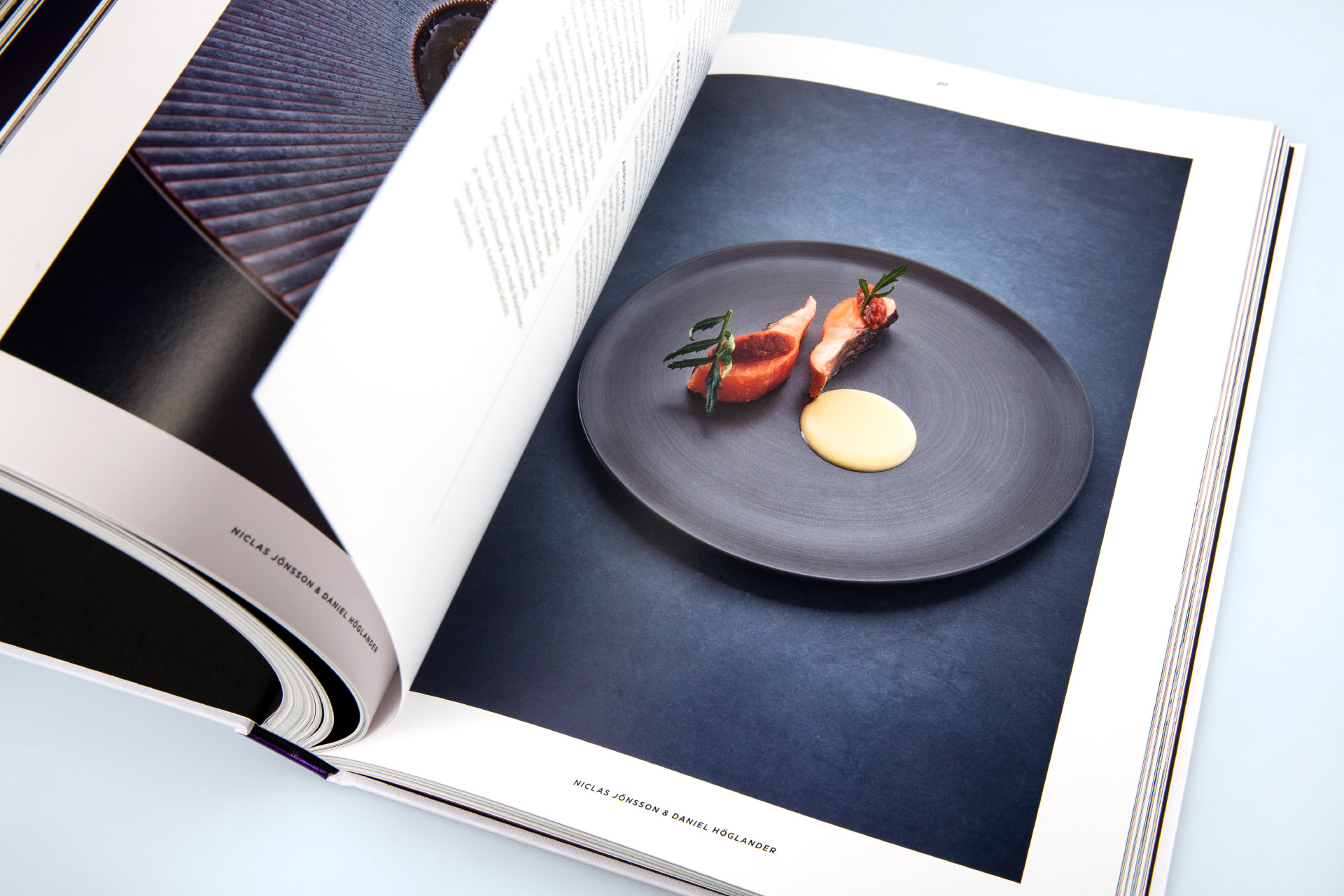 Brilliant printing puts photography in scene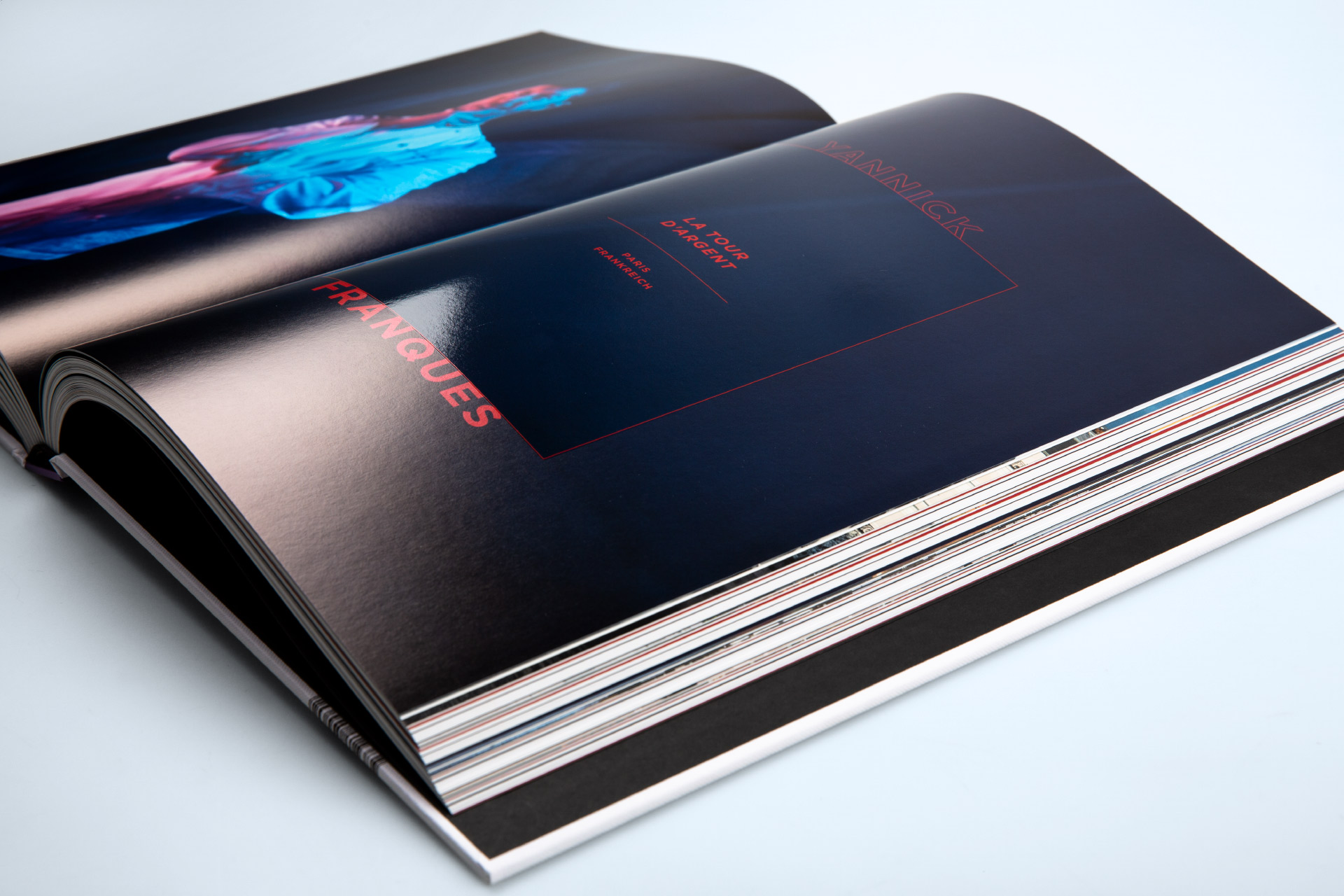 Partial finishing of eleven content pages with a glossy UV varnish
As with the previous volumes, the hardcover is covered in white linen and fits into the elegant book series with its metallic foil embossing. The title is blind embossed with the names of the chefs and location, which completes the cover design in a restrained and at the same time noble way. U1, the spine and U4 are printed with different foil colours, the most striking being the foil embossing in metallic violet on all three covers.
In addition to the razor-sharp photographs of the dishes, the dividing pages to the eleven chapters catch the eye: centred in the middle, the dark-printed pages have a partial UV varnish and give the contents a special shine.
The dishes, which look realistic thanks to the brilliant printing, not only attract the eye but also whet the viewer's appetite for a dinner in the Ikarus.
Hardcover with linen cover
Thread-stitching with box spine
Deep embossing on U1
Foil embossing on cover in Violett Metallic, White, Grey and Black
Dyed through endpapers in Black
Partial glossy UV varnish on eleven content pages
Contact
Write to us and we would be happy to advise you.
Do you have any questions, or would you like to speak directly with a representative?