Staatliche Kunstsammlungen Dresden | Museum für Völkerkunde Dresden
Hentrich & Hentrich Verlag
Giving a voice to silence
The Diskursbuch Sprachlosigkeit (Discourse Book Speechlessness) is a companion book to the exhibition "Sprachlosigkeit – Das laute Verstummen" (Speechlessness – The loud Silence), which took place from 16 April to 1 August 2021 at the Japanisches Palais, the Museum für Völkerkunde Dresden. It is a collection of literary texts by those who have experienced pain, loss and injustice to the highest degree in their lives and have had the courage to speak their experiences aloud, to stop being silent and thus become a mouthpiece for like-minded people.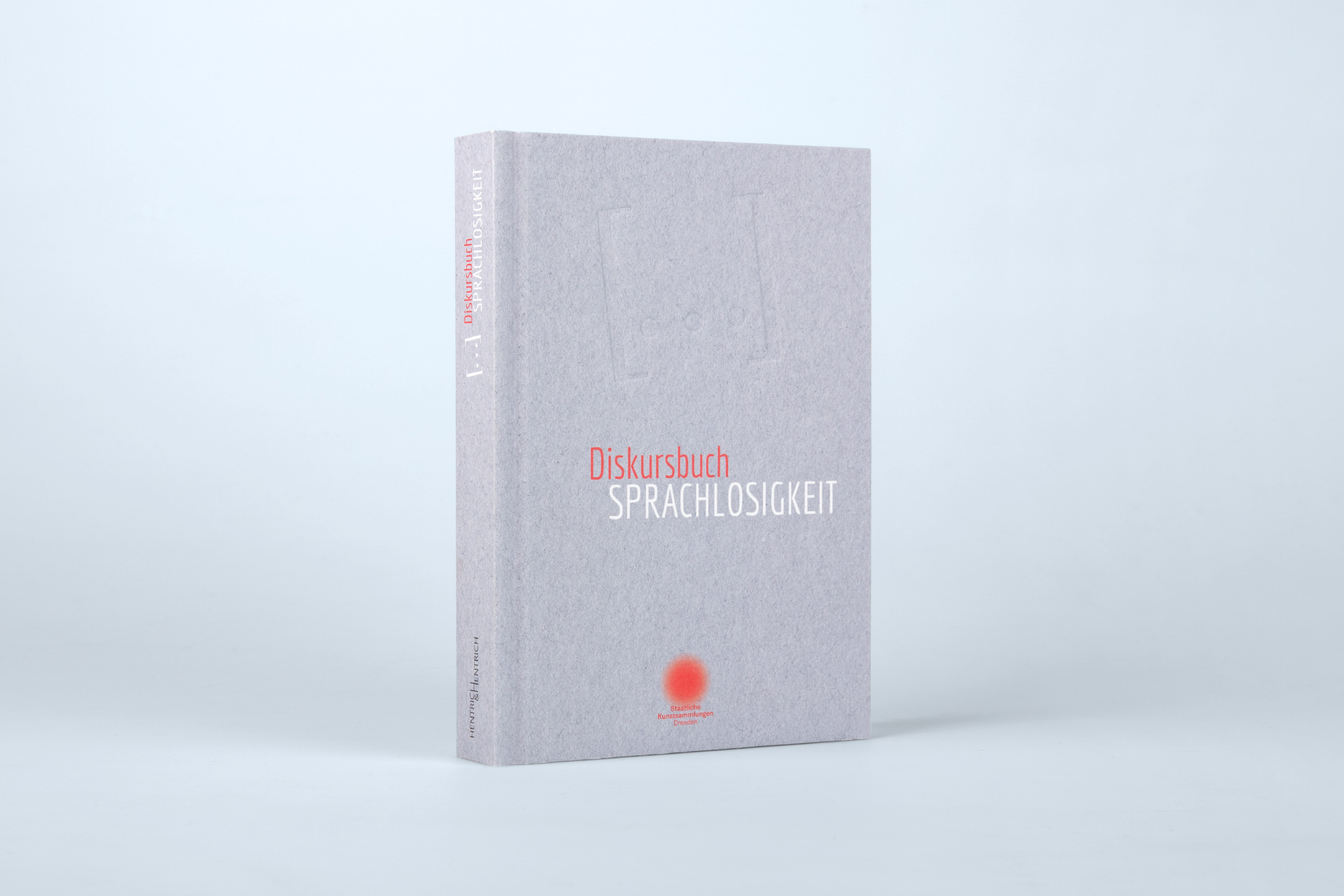 Restrained design with 3-sided smooth cut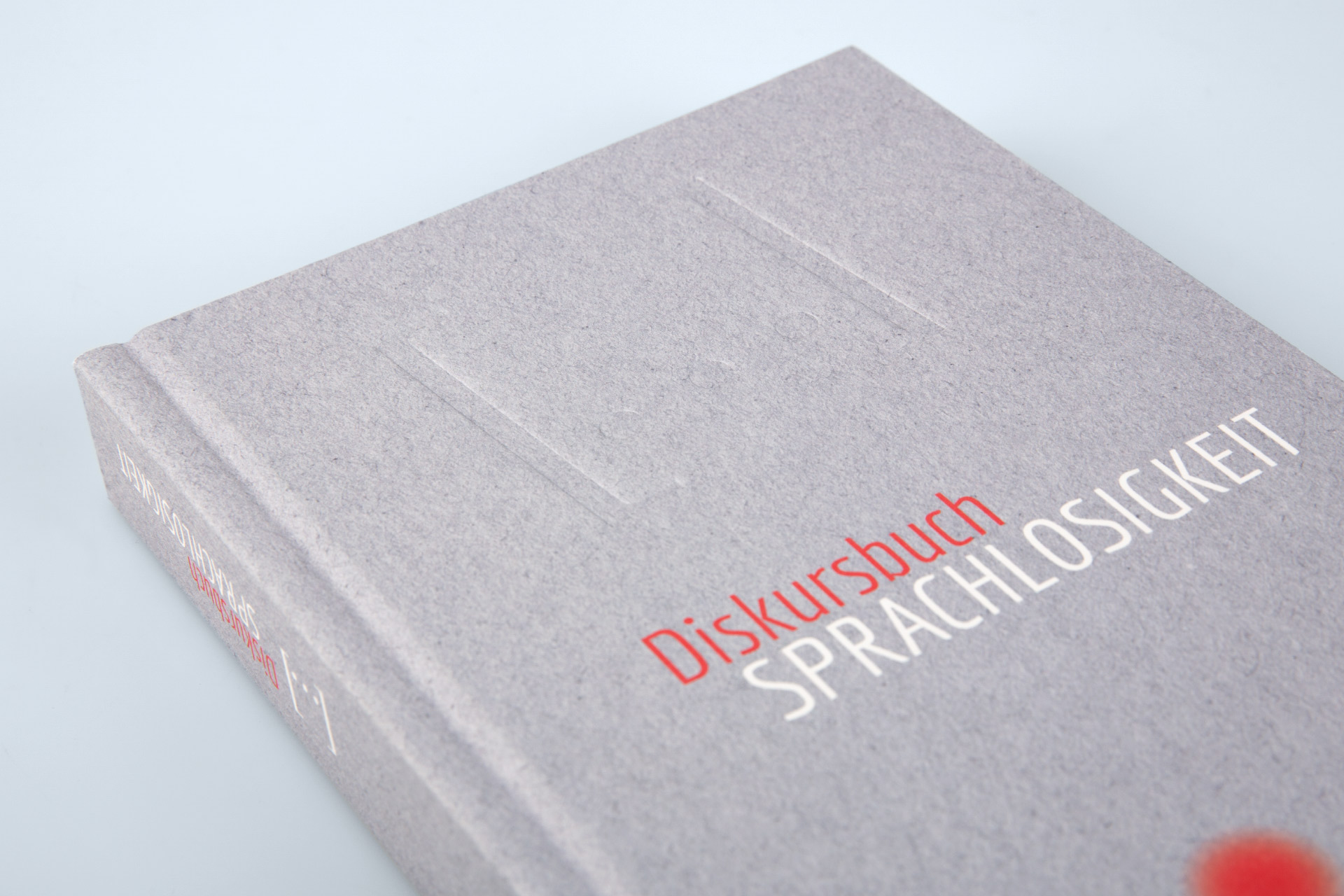 Covered grey board with deep embossing on U1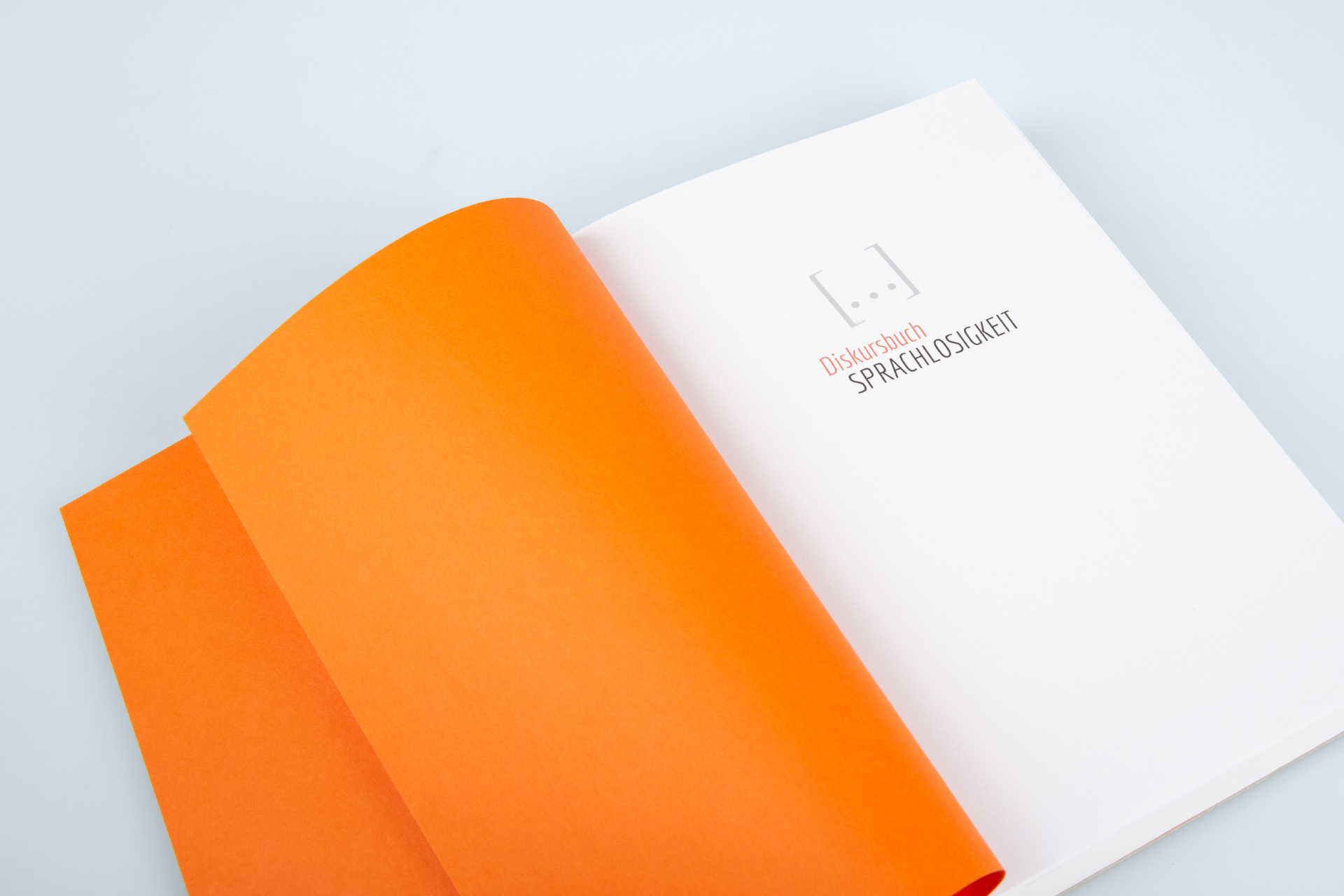 Dyed through endpapers in contrasting orange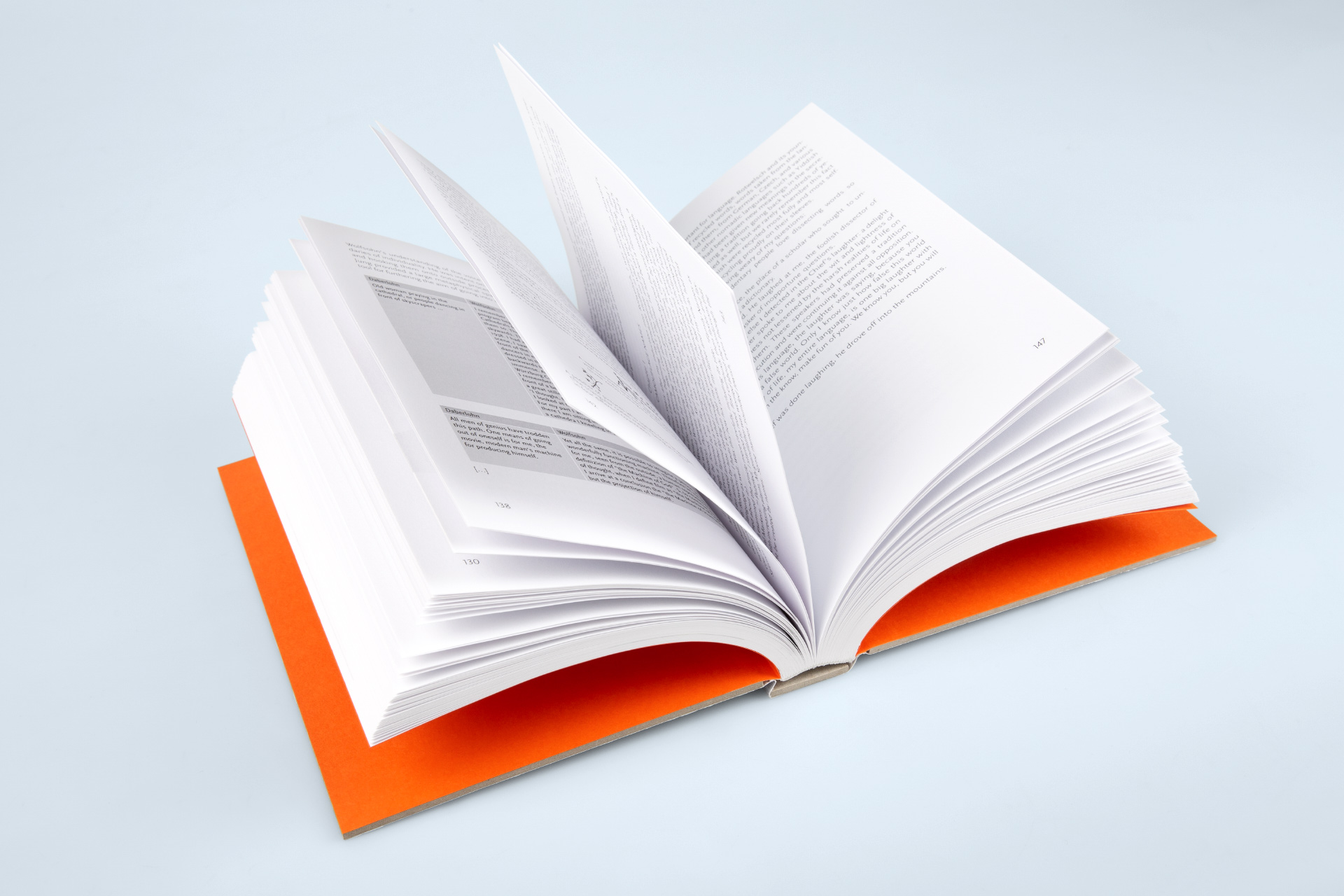 Box spine and thread-stitched book block
The DIN A5-sized book impresses with its straightforward, simple appearance, which is supported by a 3-sided smooth cut and a discreet deep embossing on the U1. The embossing, two angular brackets with three ellipsis points, is emblematic of the content of the work. The light grey of the cover stands in stark contrast to the dyed through endpaper in striking and intense orange – a play of colours that reflects silence and the courage to speak out.
3-sided smooth cut
Deep embossing on U1
Thread-stitching with box spine
Dyed through endpapers
Contact
Write to us and we would be happy to advise you.
Do you have any questions, or would you like to speak directly with a representative?