Monumental work in a precious linen-covered slipcase
In 1994, the most influential restaurant guide Gault-Millau named Eckart Witzigmann "Chef of the Century", placing him in the ranks of the greats, like the record-holder of Michelin-starred chefs Paul Bocuse.
For his 80th birthday, Witzigmann lets us share both his life and culinary works of art in a two-volume work. 25 of his students each present three dishes – a classic by Witzigmann from his time, a new interpretation of this classic and their own creation as a tribute to the master. "Küche und Karriere" – this is how the two books "Mein Werk" and "Meine Vision" could be summarised, which are housed in a high-quality linen-covered slipcase.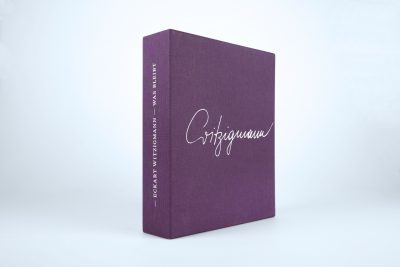 Slipcase with linen cover and white hot foil stamping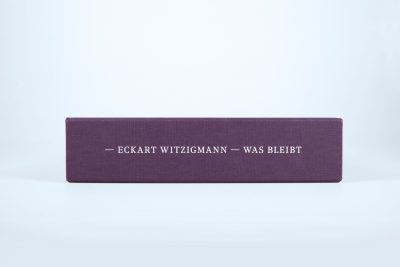 Hot foil stamping on the spine of the slipcase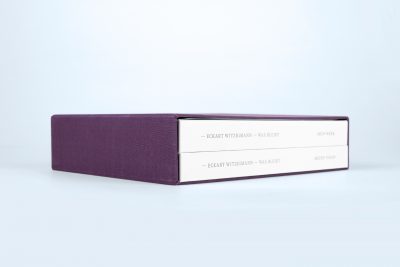 Two hardcovers with box spine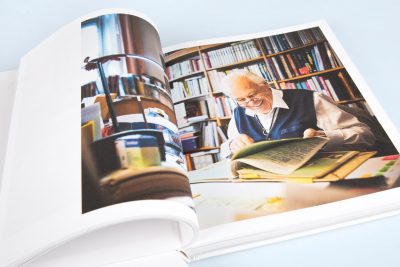 "Meine Vision": Natural paper with 1.4 times the volume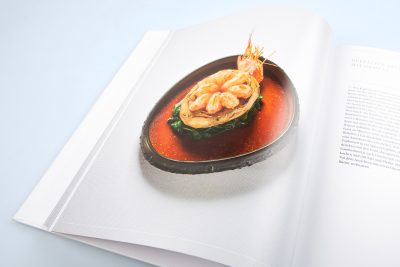 "Mein Werk": Silk-matt coated art paper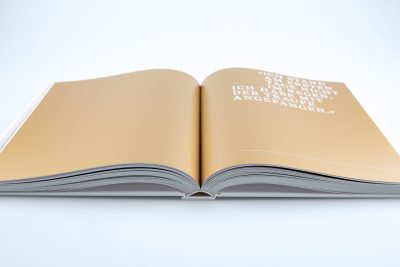 Thread stitching and box spine for good impact behaviour
The books differ not only thematically, but also in the choice of content material. While the autobiographical book "Meine Vision" was printed on a natural paper with 1.4 times the volume, the wonderful recipes and food illustrations in the book "Mein Werk" unfold their full effect on a silk-matt coated art paper.
The books are hardcover with a box spine on 3mm grey board. The slipcase is made of the same cardboard thickness with linen fabric in aubergine. This is additionally refined with white hot foil stamping.
Very special: A limited special edition. For this edition, the two hardcovers were refined with a golden hot-foil embossing on the title and spine. Furthermore, "Meine Vision" was personally hand-signed by Eckart Witzigmann on the first page of the contents, supplemented by a handwritten numbering.
Linen-covered slipcase
Large-scale hot foil stamping in white on slipcase
Two hardcovers with box spine
Partial UV glossy varnish on U1 of the hardcover
Thread-stitching
Various content papers
Content pages with special colour Pantone Gold Metallic in the book "Mein Werk"
Contact
Write to us and we would be happy to advise you.
Do you have any questions, or would you like to speak directly with a representative?