Impressive continuation
Sound branding is often underestimated by companies and agencies. Yet the sound logo is the perfect complement to establishing a brand identity. 101 Great Minds on Music Brands and Behavior is a conversation with top advertisers and marketing executives about the impact of music and sound in the digital age. The great question is how digital transformation is revolutionising all branding.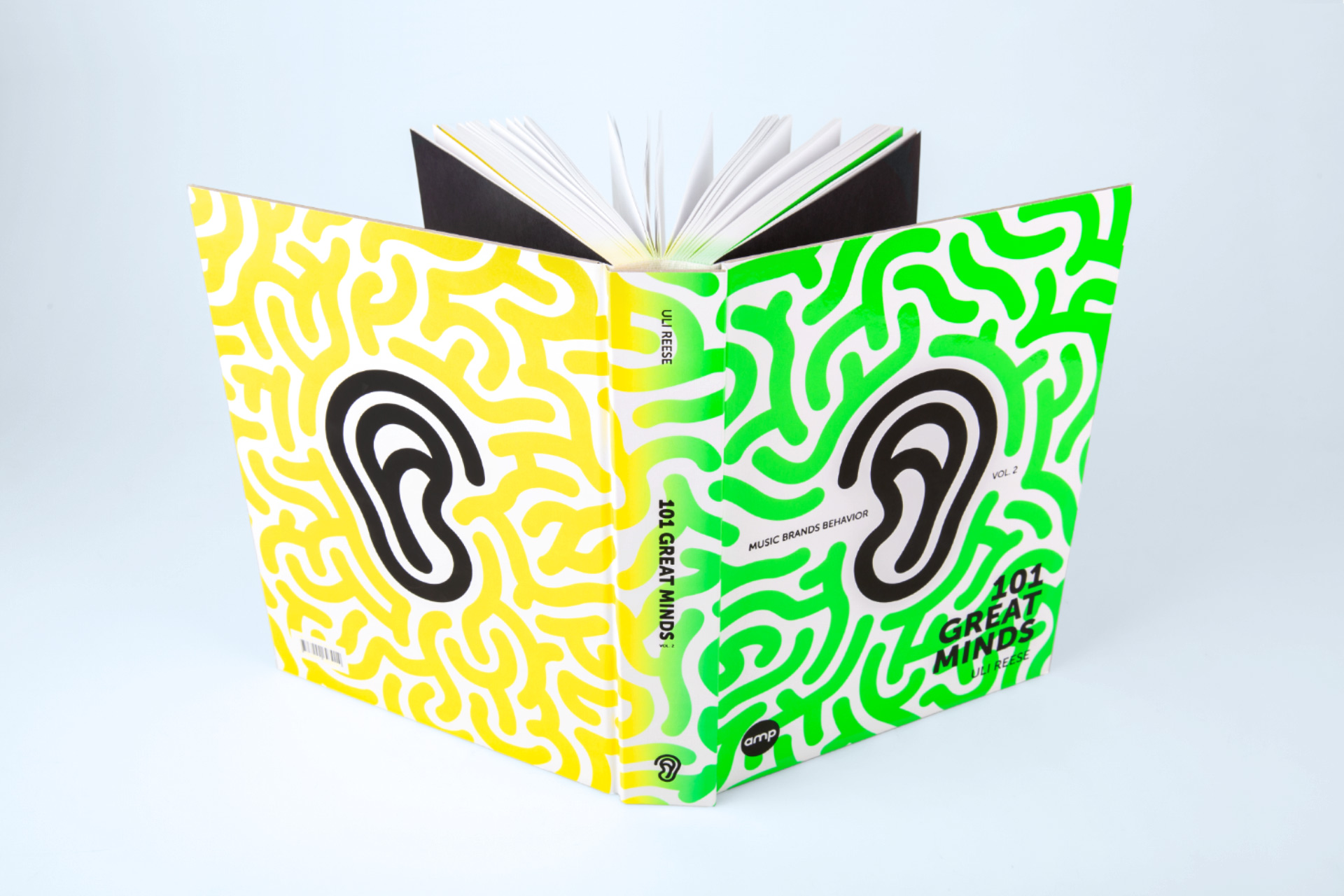 Eye-catching design with many special features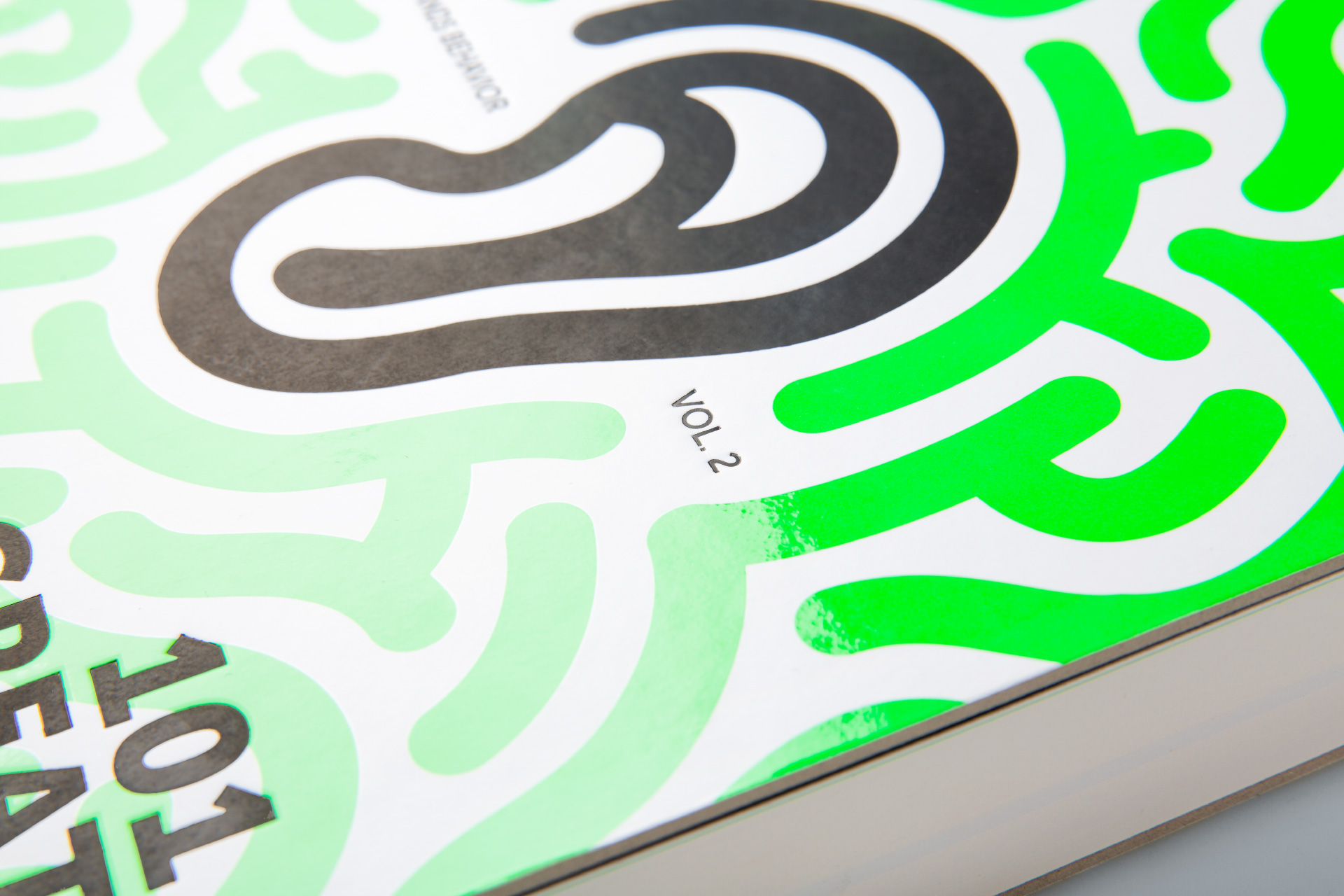 Black, matt hot foil stamping in contrast to the partially lacquered dayglow ink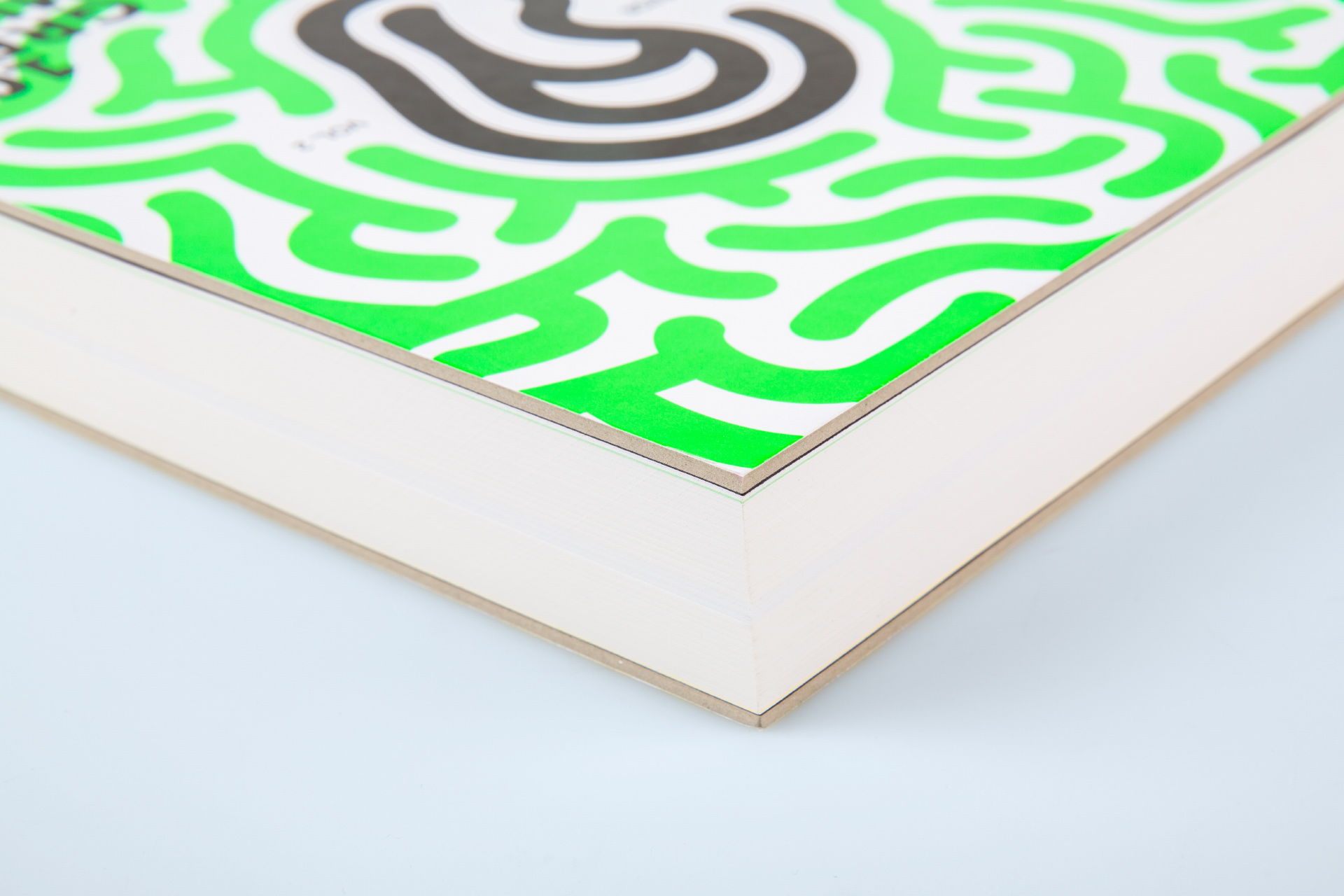 Smooth cut as a hard contrast to the curved cover design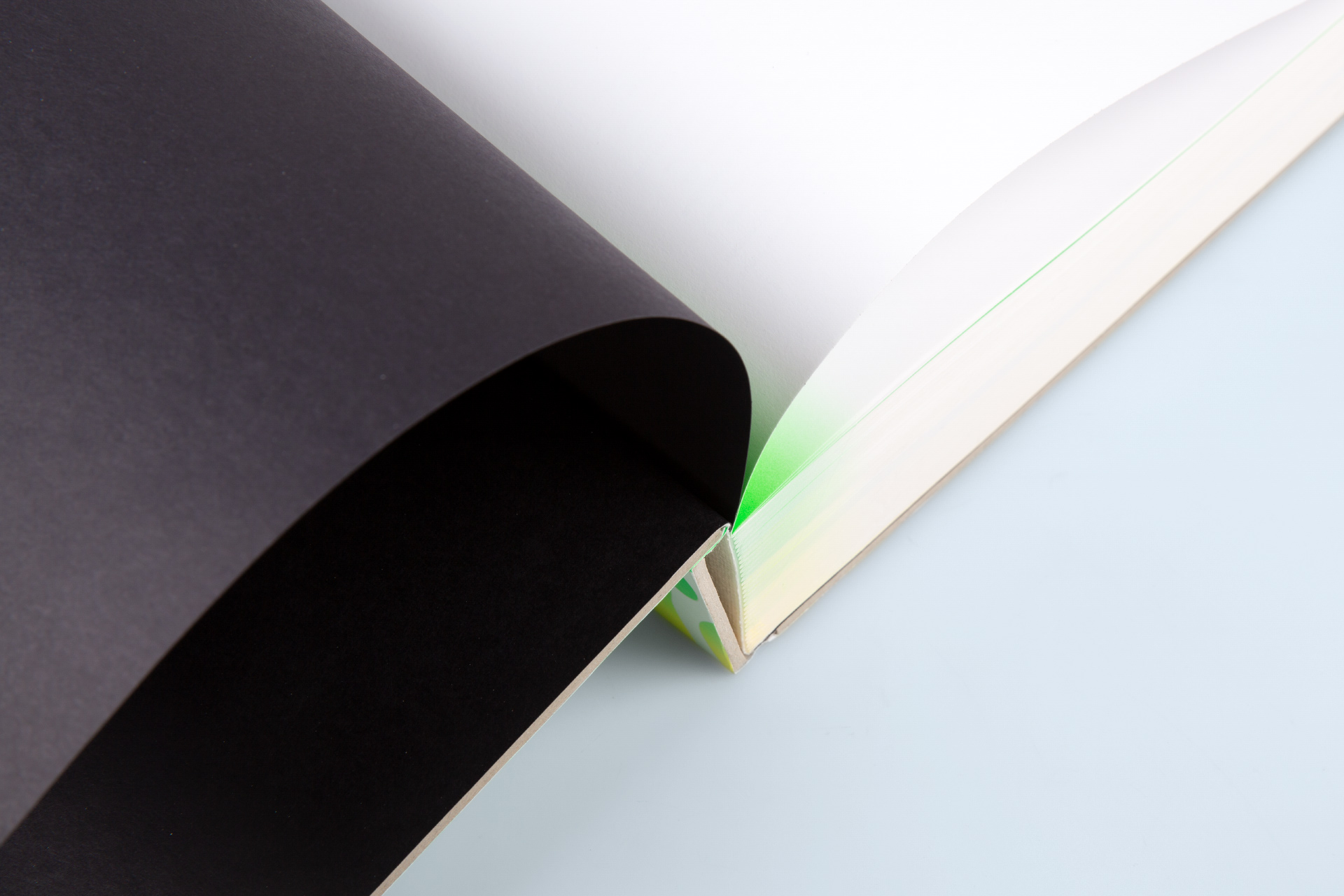 Dyed through endpapers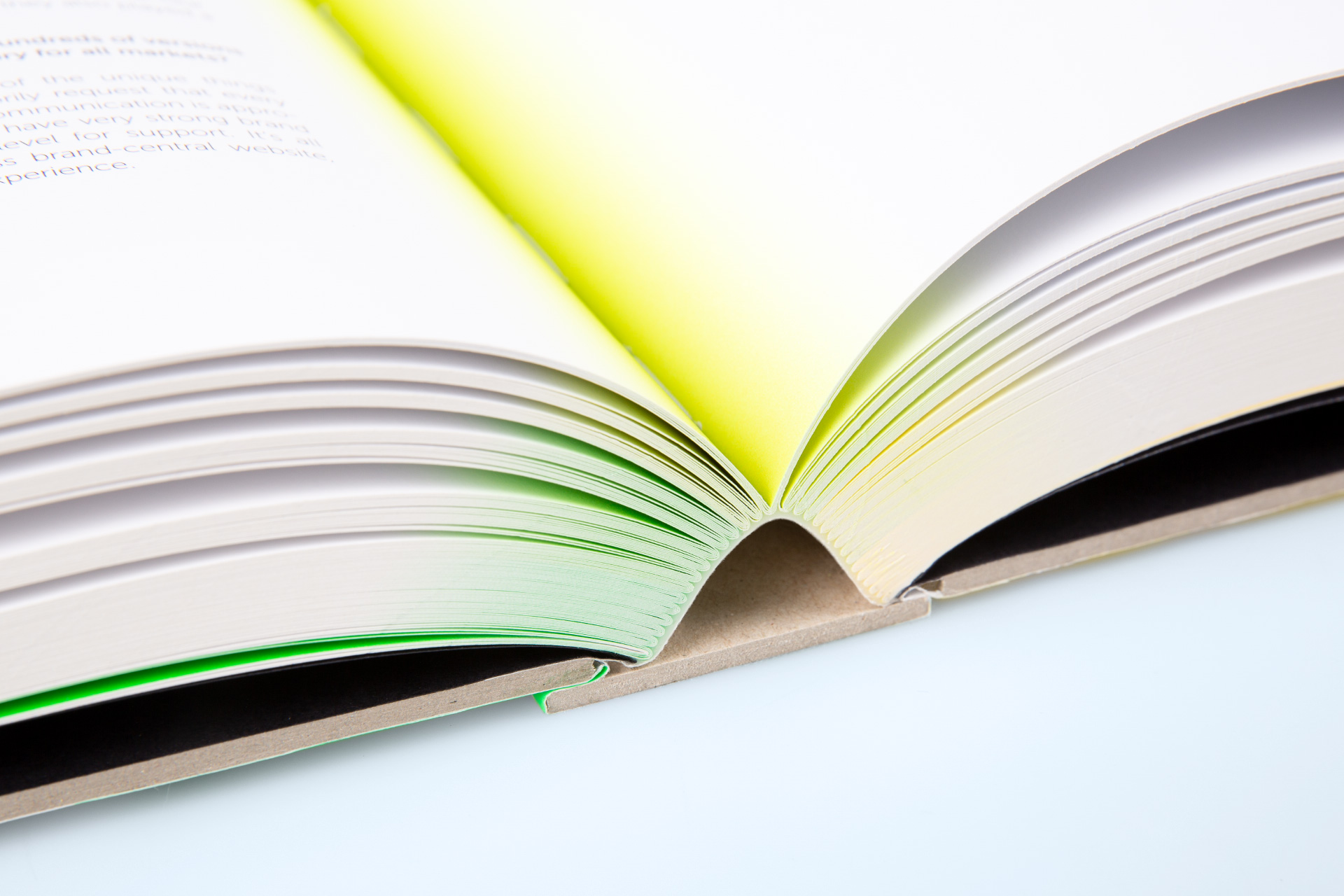 Box spine and dayglow colours on the content pages
The acoustic theme is translated in a visually striking way on the book cover – with an illustrated ear and elements in day-glo colour that give expression to the power of sound tones. These are finished with a partial UV Bollywood varnish. Dayglow colours are also found on all content pages. They emerge from the gutter, spread out to both sides and fade into the type area in the form of a colour gradient. A stylistic device that adds dynamism to the analogue medium of the book.
The ear and typography are finished in stark contrast with a matt, black hot foil staming – while the curved, coloured elements on the cover swing towards the viewer and convey a sense of lightness, they give the theme of sound branding the appropriate emphasis.
Smooth cut
Dayglow colour in yellow and green
Matt hot foil stamping in black
Partial UV Bollywood varnish
Thread-stitching with box spine
Dyed through endpapers
Contact
Write to us and we would be happy to advise you.
Do you have any questions, or would you like to speak directly with a representative?