Cam Hicks
Paradigm Publishing
Finishing with cover over foam board
Although the photo book "For the Porch" documents commissioned work for major fashion brands, it rather shows the history of Hicks' career up to the most exclusive fashion labels like Louis Vuitton. The 240-page photo book provides an insight into Cam Hicks' very own world. In a way, doubt and uncertainty can be seen in these photos. "I can feel the book", writes GQ editor-in-chief Will Welch.
But you can feel the book not only in terms of content, but also haptically. The padded cover of the photo book is covered with a coated PVC material in leather-look vintage look. On the back of the cover there is a tip-on which has been glued to the previously embossed surface. Hotfoil embossing in blue and white also adorns the book cover. Although various features enhance the cover, it still looks quite plain overall. This is mainly due to the grey cover and the black and white printed tip-on. In the content there are two 4-page products made of translucent paper printed in one colour and a gatefold.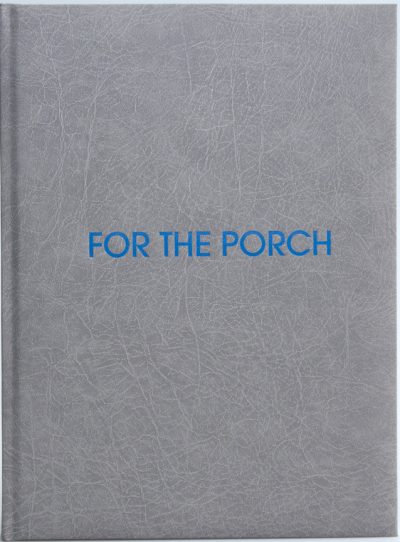 Cover over foam board with hotfoil stamping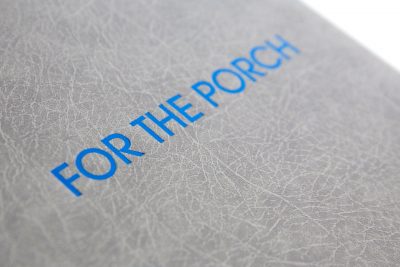 Hotfoil stamping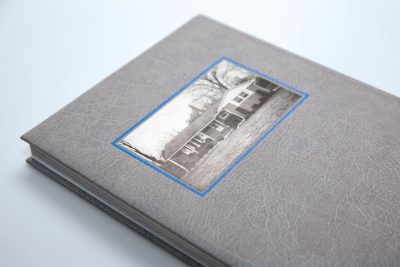 Tip-on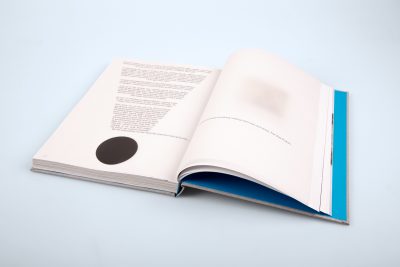 Translucent paper in text
Cover over foam board
Hotfoil stamping
Contact
Write to us and we would be happy to advise you.
Do you have any questions, or would you like to speak directly with a representative?