Welt.Bürger.Musik
Wienand Verlag
Amazing revelation
This year marks the 250th anniversary of the birth of the great Ludwig van Beethoven. The renowned art book publisher Wienand dedicates a remarkable book project to the master of composition, which already visually attracts all eyes. However, this only at second glance. First of all, the stiff brochure is protected by a glossy cover printed in one colour – nothing special. When you open it, the full splendour and sophistication of the book is revealed. The book cover convinces by hot foil stamping on the untreated grey cardboard. The book is interesting due to the open thread stitching and the coloured folded sheets, only 2/3 of which adorn the spine. For this purpose, coloured dividers in a shortened format are placed around the 16-page folded sheets with a head-to-tail-imposition. This technical cleverness creates a strong visual effect.
Congratulation: With this special exhibition catalog, the Wienand Verlag is one of the winners of the "25 Most Beautiful German Books 2020" award. You can find detailed information here.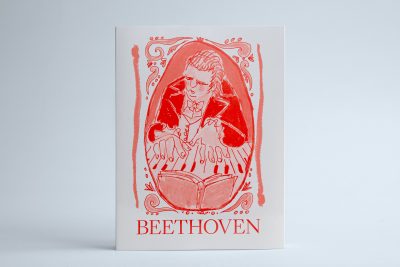 Stiff brochure with dust jacket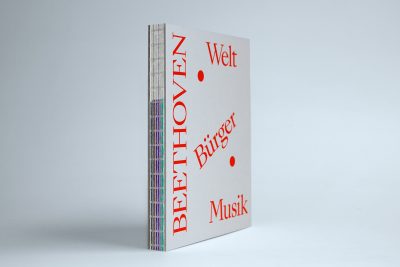 Grey board with 1-colour hot foil stamping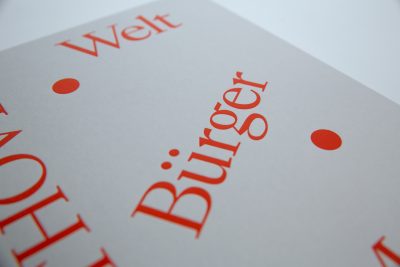 Hot foil stamping in detail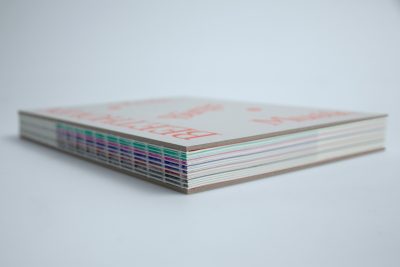 Open saddle-stitching with wrapped coloured folded sheets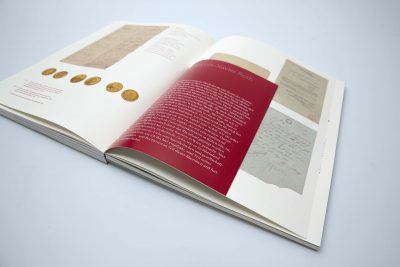 Coloured separator sheets in shortened format
Stiff brochure
Hot foil stamping on grey board
Open saddle-stitching
Coloured cover with 2/3 book block height
Contact
Write to us and we would be happy to advise you.
Do you have any questions, or would you like to speak directly with a representative?