Die Welt verstehen – und verändern
EDEL: Kids Books
World savers as wood savers
It is the first project which, together with the Nature Park Nossentiner/Schwinzer Heide, makes a regional contribution to offsetting CO2 emissions. The project involves a partial replacement of the existing pine tree population in selected forest areas and targeted reforestation with particularly resistant trees. And what could have been better suited to kick off this great nature conservation project than "DAS GROSSE BUCH FÜR WELTRETTER"? Here, scientists and experts explain the state of our blue planet. It's all about climate change and nature conservation, energy system transformation and nutrition, human rights, waste and mobility. All these complex topics are explained in a child-friendly way by renowned authors and enriched by effective infographics and striking illustrations. By means of a graphic trick, the individual chapters can be identified even when the book block is closed: This is because the double pages of each chapter have their own coloured and bordered frame.
The book is technically equipped as a hardcover with integrated endpapers, printed on matt coated, FSC-certified paper. The book dispenses with any kind of refinement. Thus, the book, even in its outer form, serves the responsible handling of the environment. And what exactly happens with the financial contribution for the compensation of CO2 emissions is impressively explained on the last double page of the book. Here you will find the partner logo including the specific URL, which allows interested readers to access detailed information and photos about the regional nature protection project. Access to project details is quicker and more convenient via the QR code.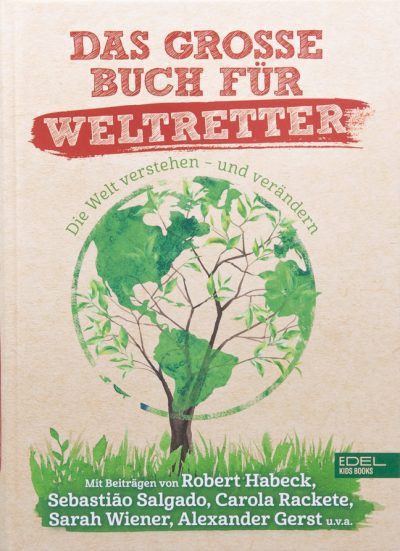 Hardcover with dispersion coating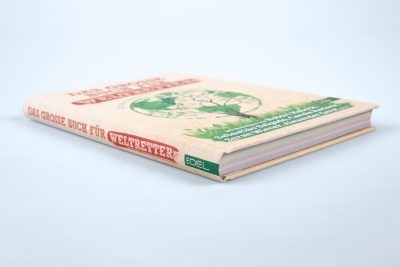 Chapter separation by coloured frame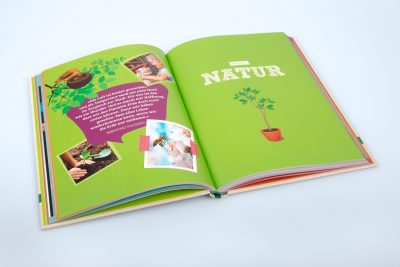 Striking illustrations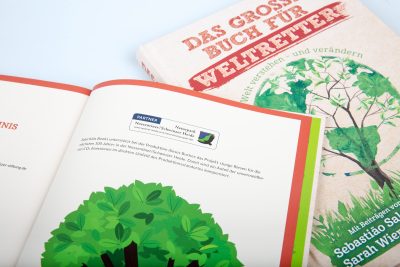 Partner logo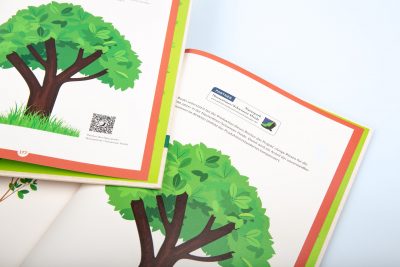 QR code for quick access to detailed information on the nature protection project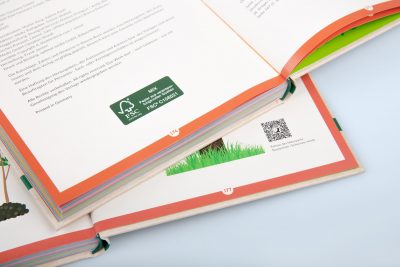 Printed on FSC paper
Hardcover with round spine
Paper cover with dispersion coating
Optical chapter separation
Support of the regional nature protection project
Contact
Write to us and we would be happy to advise you.
Do you have any questions, or would you like to speak directly with a representative?