Sustainable production
The children's books from Magellan Verlag offer entertaining stories, exciting adventures and loving illustrations. Particularly noteworthy is the fact that the company attaches great importance to the sustainable production of its titles according to the slogan "Natürlich Magellan" ("Naturally Magellan").
Among other things, vegetable oil-based inks are printed on FSC-certified paper with water-based printing varnishes and solvent-free adhesives are used.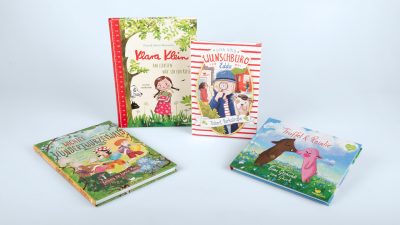 Hardcover in various formats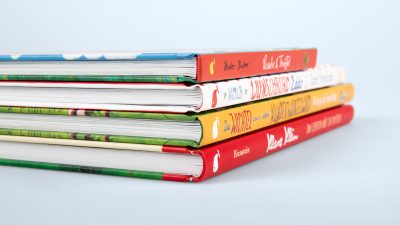 Round and straight spines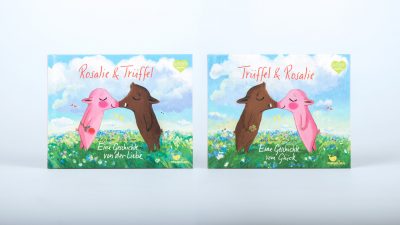 Book in reversible format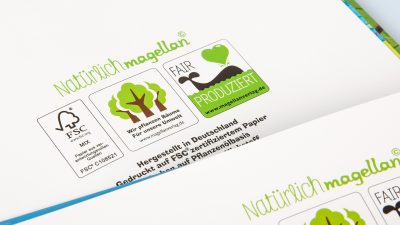 "Natürlich Magellan" ("Naturally Magellan") – sustainable production
The books are published in various formats with round or straight spines and integrated endpapers. Especially interesting is the design as a so-called reversible book, which was realised for the title "Rosalie & Truffle – A story of love". The story of the two title characters is told from two perspectives, starting from the U1 and U4 respectively and ending in the middle of the book.
Magellan Verlag shows how sustainable production of print products is possible with conscious use of materials.
Hardcover in various formats
Sustainable production
FSC-certified paper
Vegetable oil-based inks
Contact
Write to us and we would be happy to advise you.
Do you have any questions, or would you like to speak directly with a representative?