Pip Millett
Dream Life Records | Sony Music
Sustainable complete product
With "When Everything Is Better, I'll Let You Know", Pip Millett from Manchester released her debut album after a total of three EPs. She worked on it as a singer, guitarist and also as a songwriter. Her deep, raspy voice, set to a special mix of soul and R'n'B music, creates a familiar, musical note reminiscent of Lauryn Hill's vocals, but spiked with the modern sound of today.
With a focus on a sustainable product composition, optimal media has produced her album in three different versions.
The CD version was produced as a four-sided pocketpac made from FSC-certified and recycled cardboard. Inside, there is a CD and a twelve-page folding poster made of recycled paper with photos and texts by Pip Millett.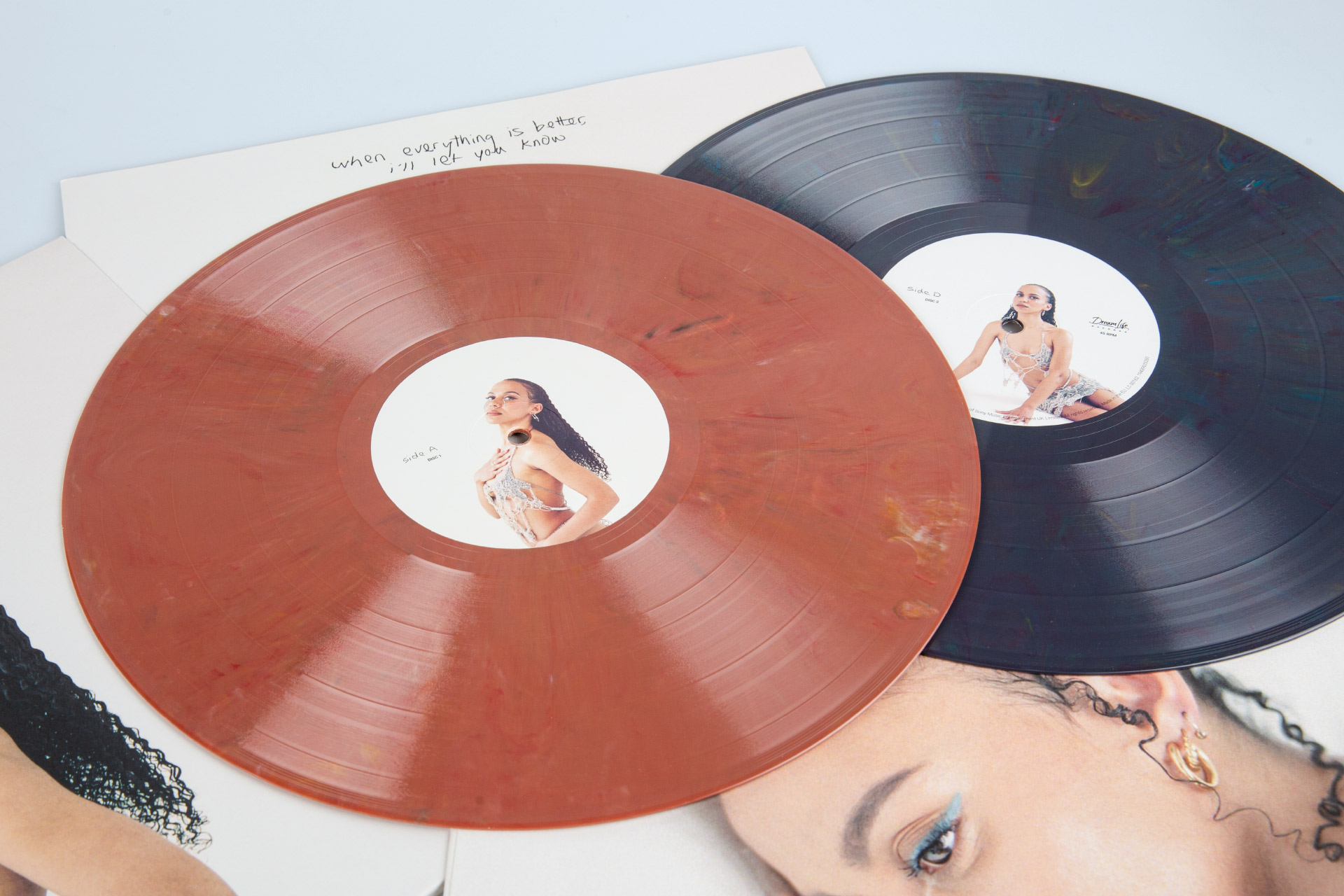 12inch vinyl records in coloured ReVinyl (each copy is unique)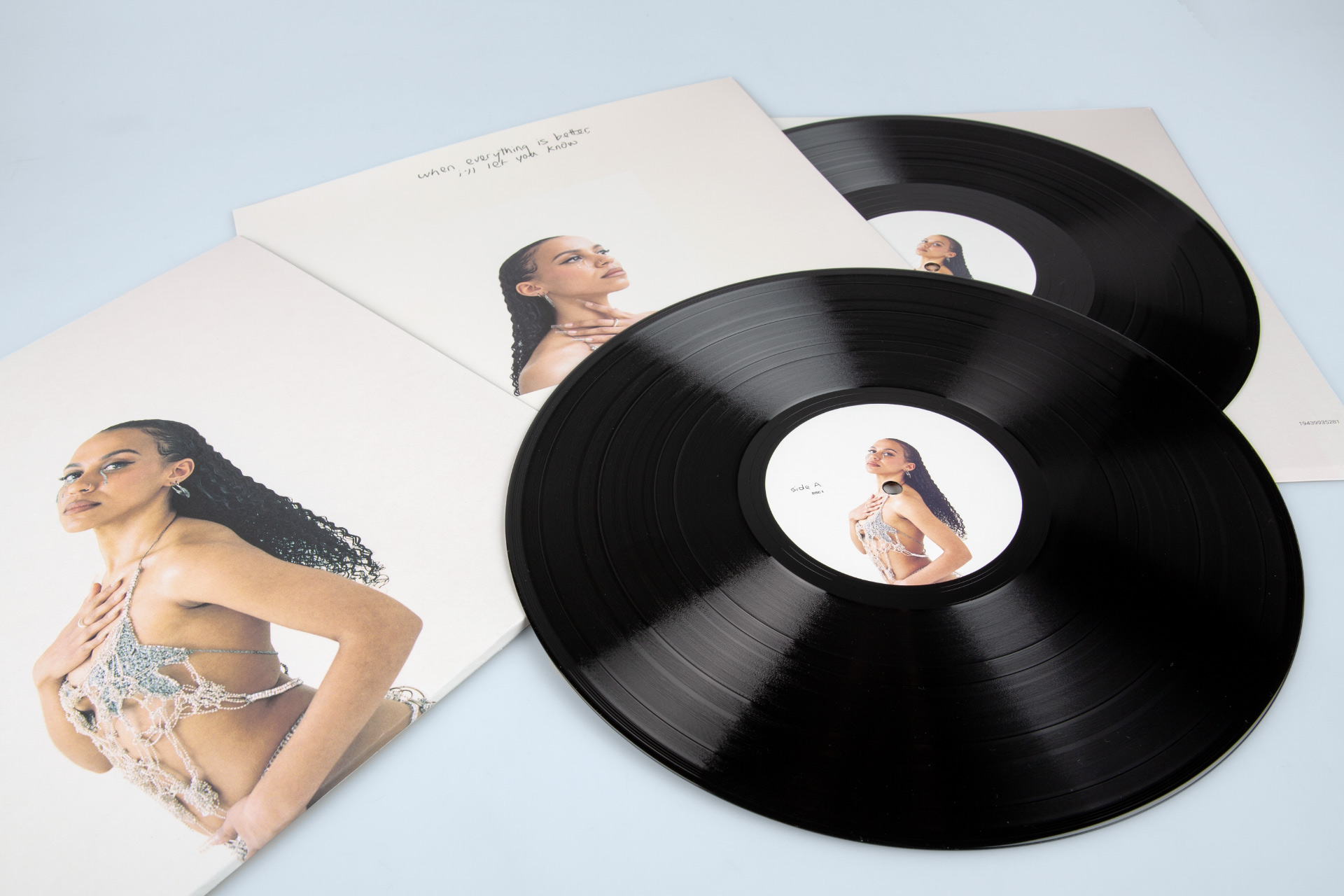 12inch vinyl records in black ReVinyl with inner sleeves and slipcase made from FSC recycled material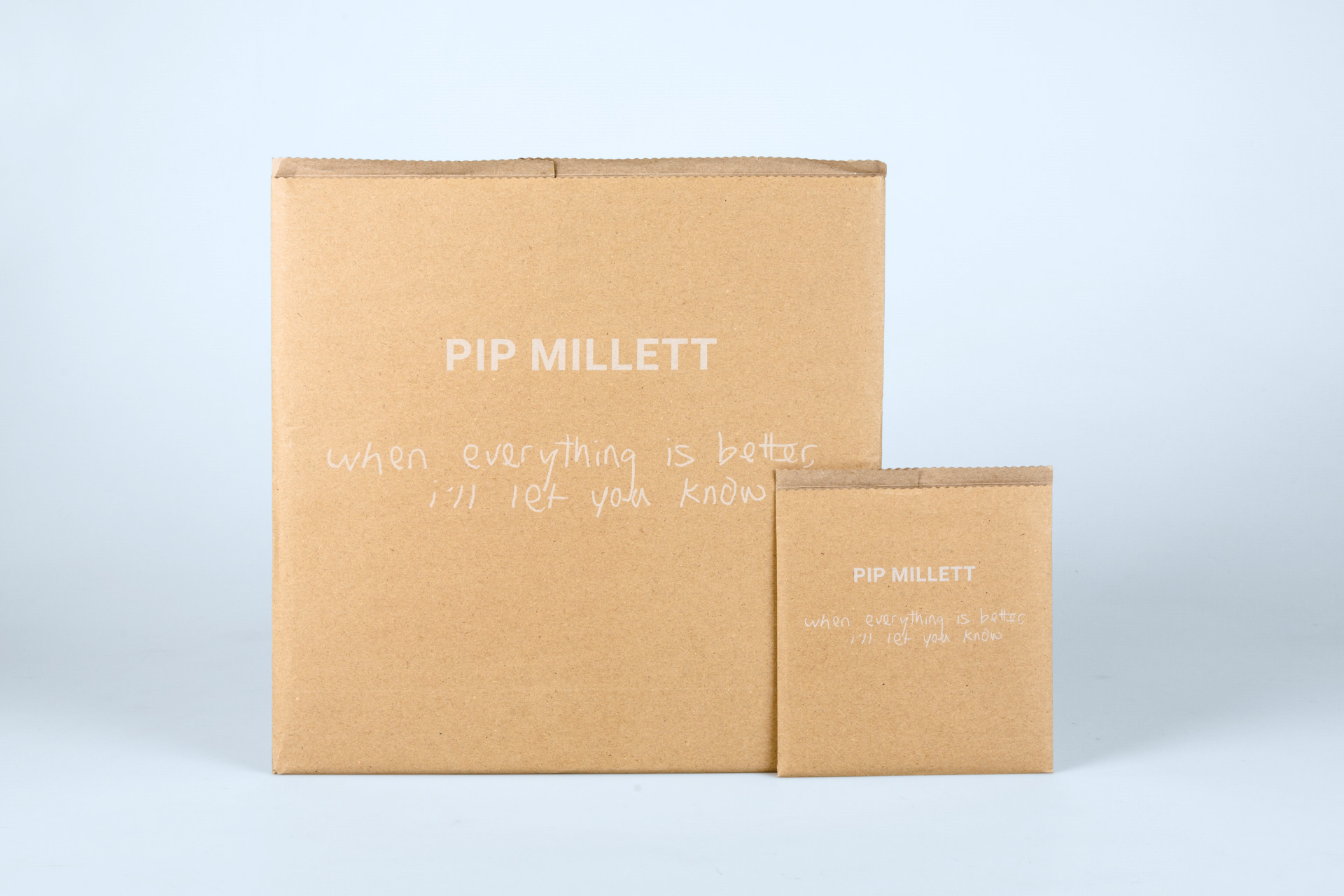 Paper bags as outer packaging for CDs and LPs, closed on three sides and finished with a white, plant oil-based print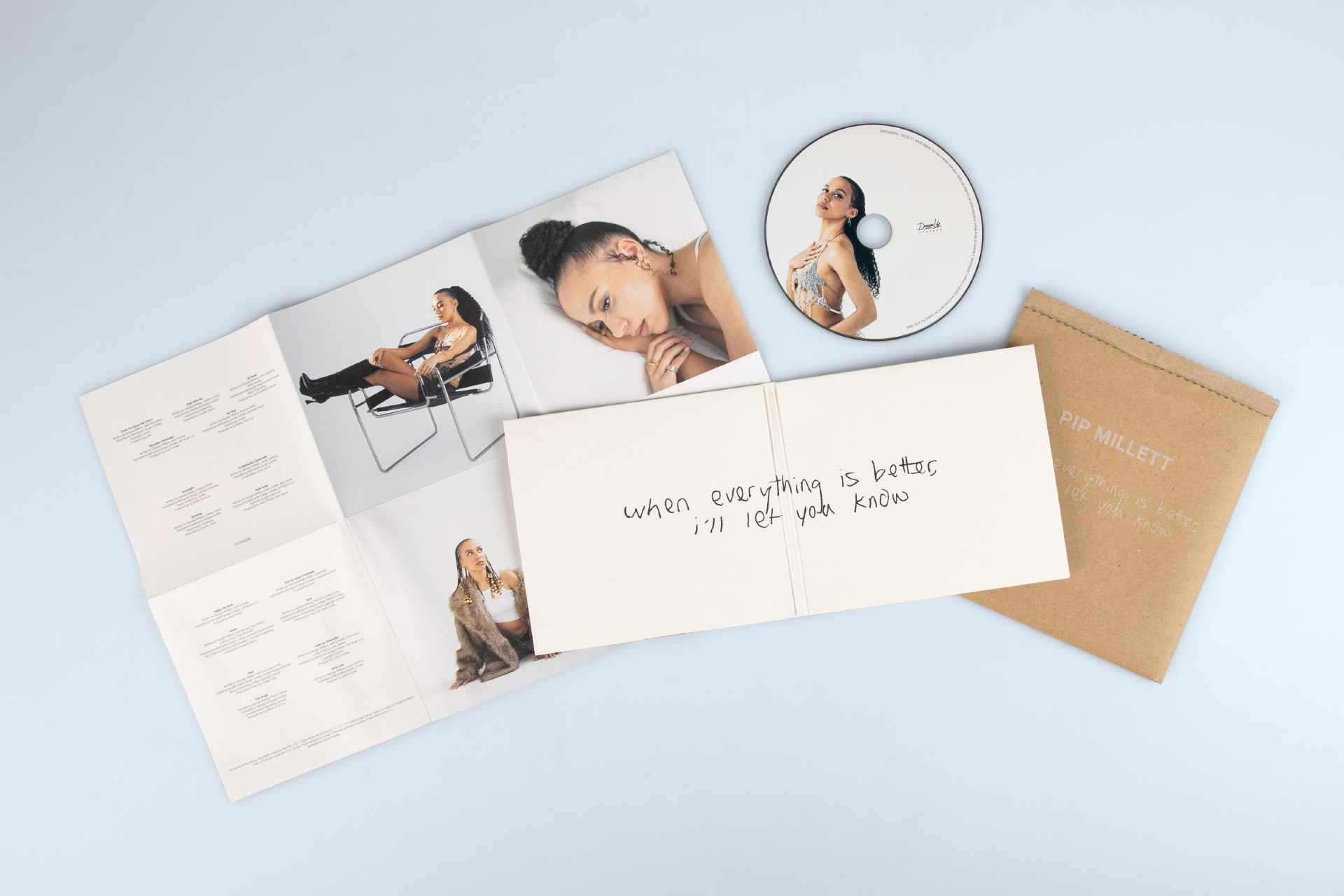 CD and twelve-page folding poster in sleevepac made of FSC-certified recycled cardboard and paper re-packaging
The album was also produced in two different, sustainable vinyl record configurations. One version with two 12inch vinyl records (140 g) made of colourful ReVinyl, where each record is unique with a random colour mix and marbled effect, and another where the two vinyl records are made of black ReVinyl. Made from 100% recycled PVC, ReVinyl almost completely reduces the CO₂ emissions for the re-granulate used. The records were packaged in printed inner sleeves and inserted into 5 mm spine width disco bags made from FSC-certified and recycled cardboard.
In order to avoid cellophaning, the products were packed in brown paper bags. These are closed on three sides and finished with a white print. All paper and cardboard components were printed with plant oil-based inks.
With the release of "When Everything Is Better, I'll Let You Know", Pip Millet has shown that with a finely tuned product outfit for her debut, not only is a more sustainable product release possible, but beautiful colour design combinations can also be created in combination with recycled materials.
Discobag, inner sleeves, sleevepac and poster made from recycled material
12inch vinyl records as black and coloured ReVinyl
Paper bags as an alternative to cellophaning
Contact
Write to us and we would be happy to advise you.
Do you have any questions, or would you like to speak directly with a representative?