Concept album with a special theme
With their eighth studio album, the band Long Distance Calling managed to enter the German album charts at No. 5 last year, their best ranking so far. The concept album is titled "Eraser"; except for the intro, each song is dedicated to an endangered species.
"Eraser" has been released in many product variants. These include five different vinyl record versions, all manufactured in 180 g and packaged in printed inner sleeves, as well as gatefolds partially finished with UV lacquer. In addition to the double vinyl record in black, three different Splatter editions have been produced in the colour combinations clear/green, clear/yellow and clear/curacao. Furthermore, the album has also been produced in a sustainable version and has been released in the form of a coloured Re-Vinyl.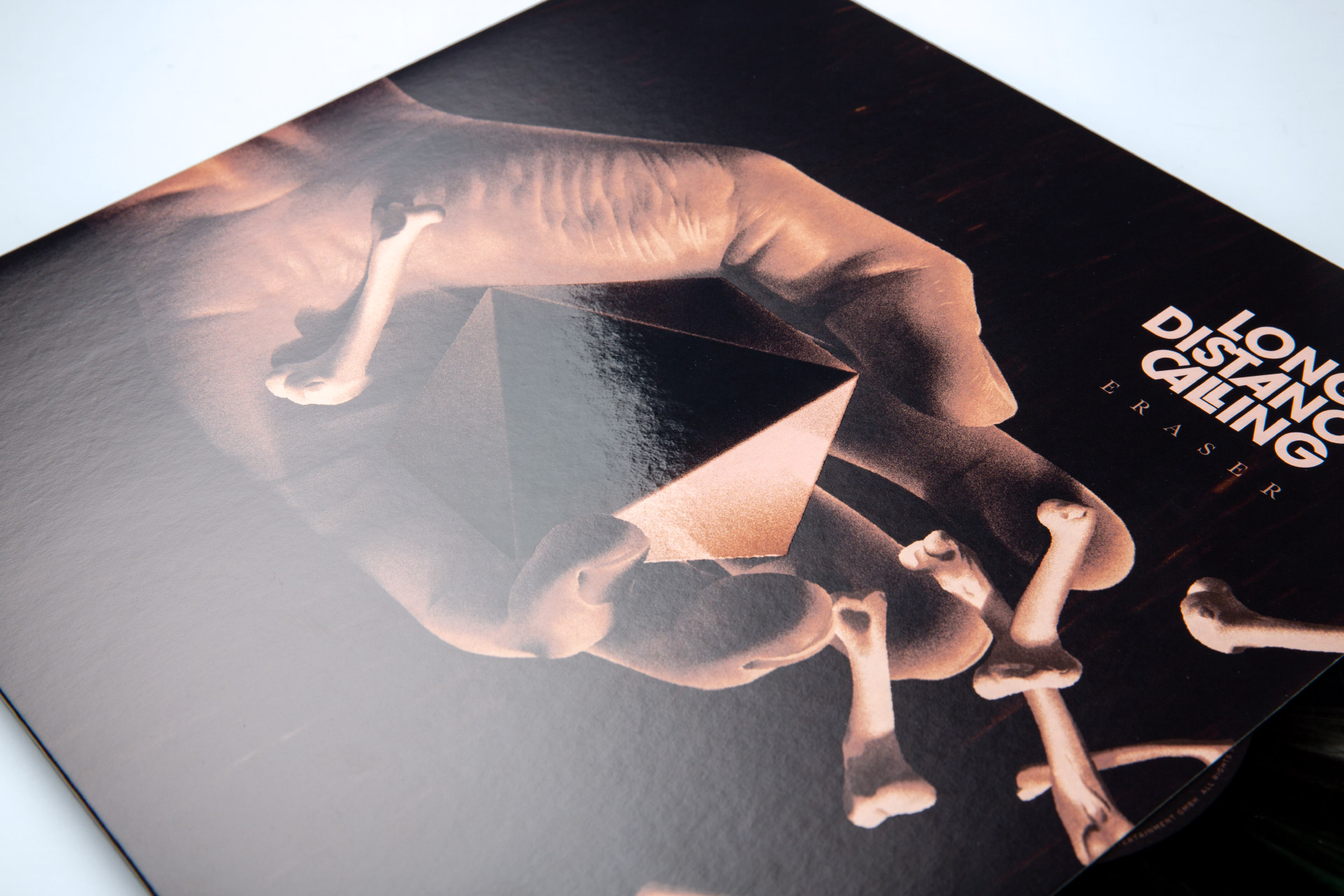 Gatefold, partially refined with UV varnish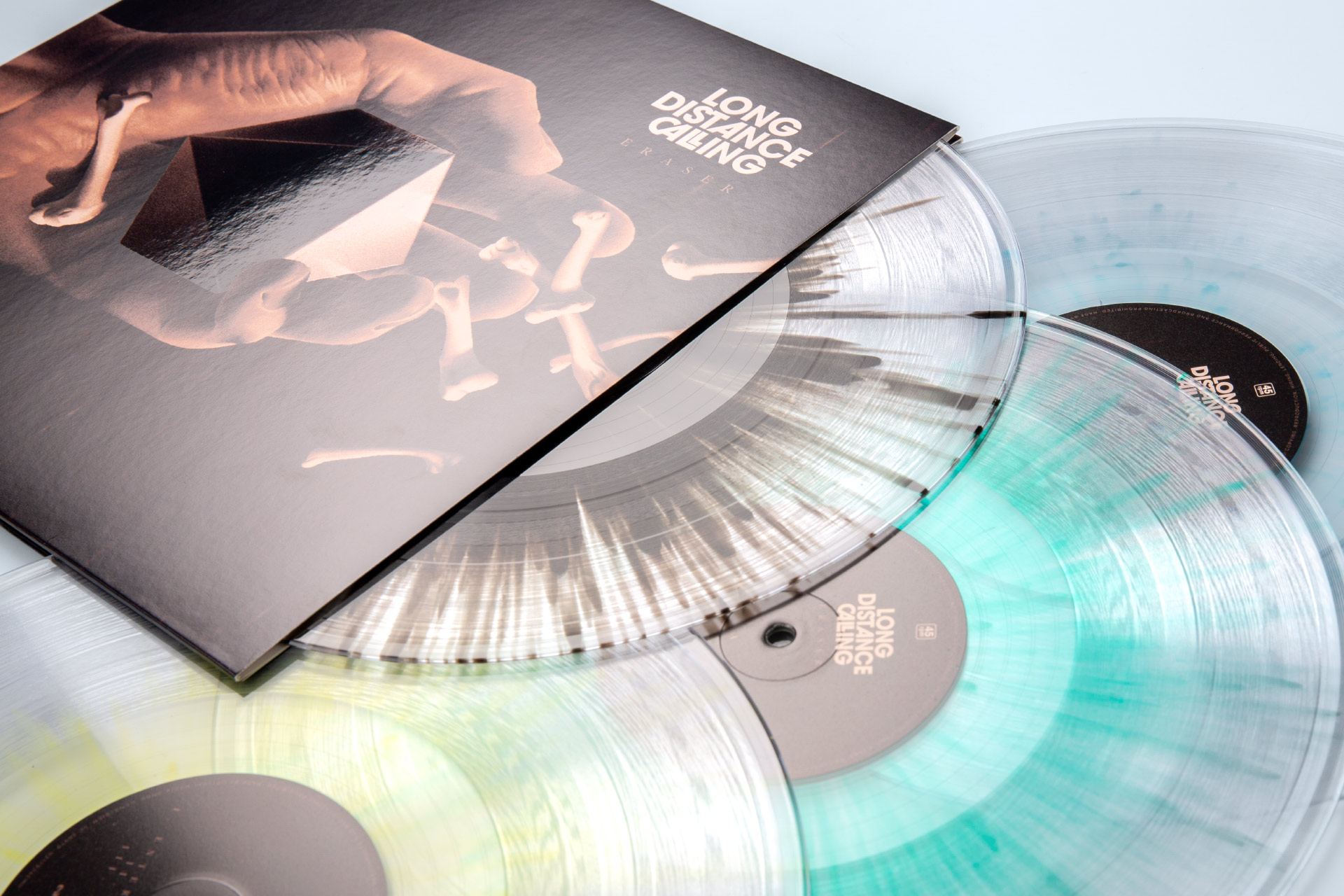 Transparent Splatter vinyl record in four different colour combinations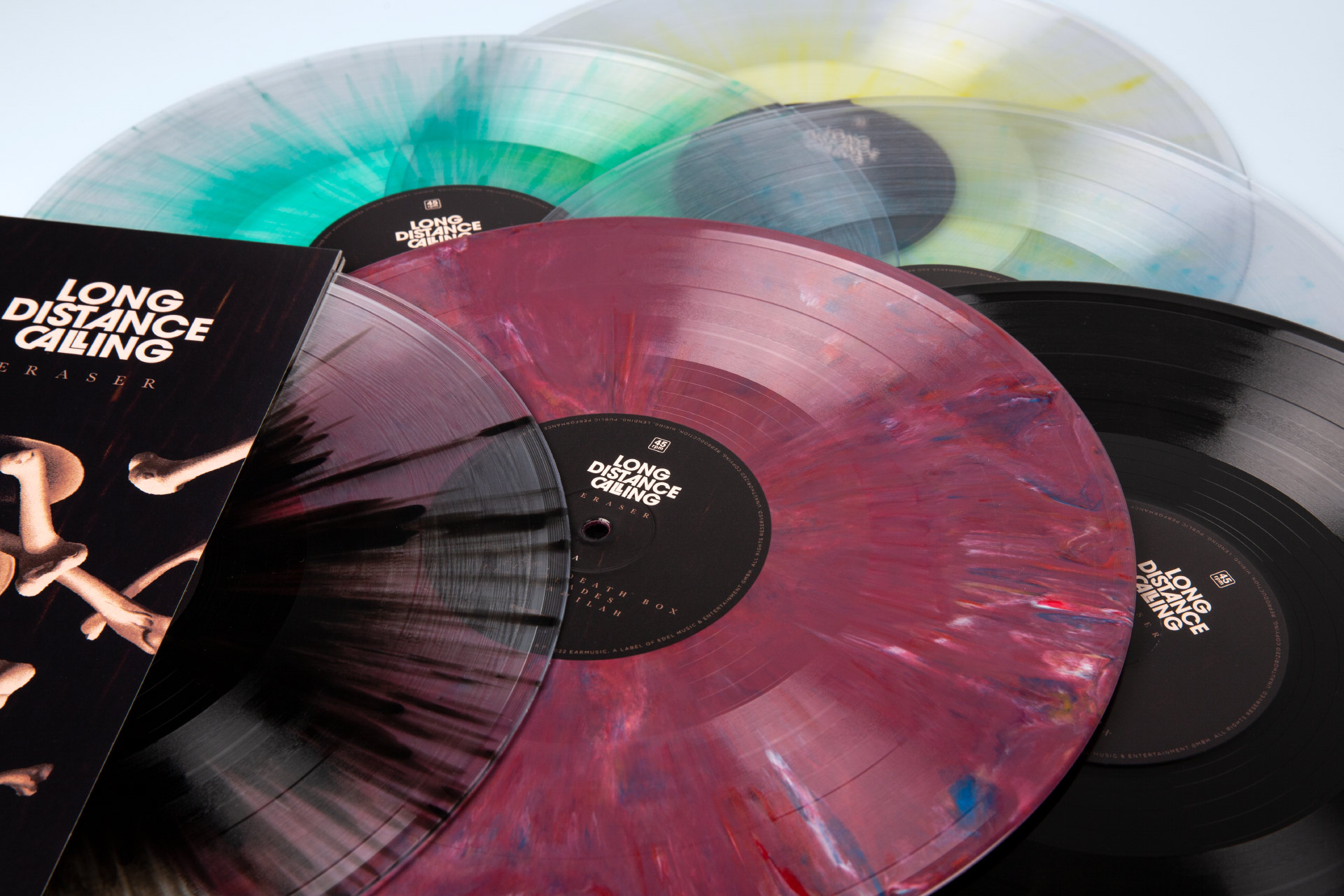 Vinyl record versions at a glance: Coloured Re-Vinyl (centre of picture), black LP and four transparent-coloured Splatter vinyl records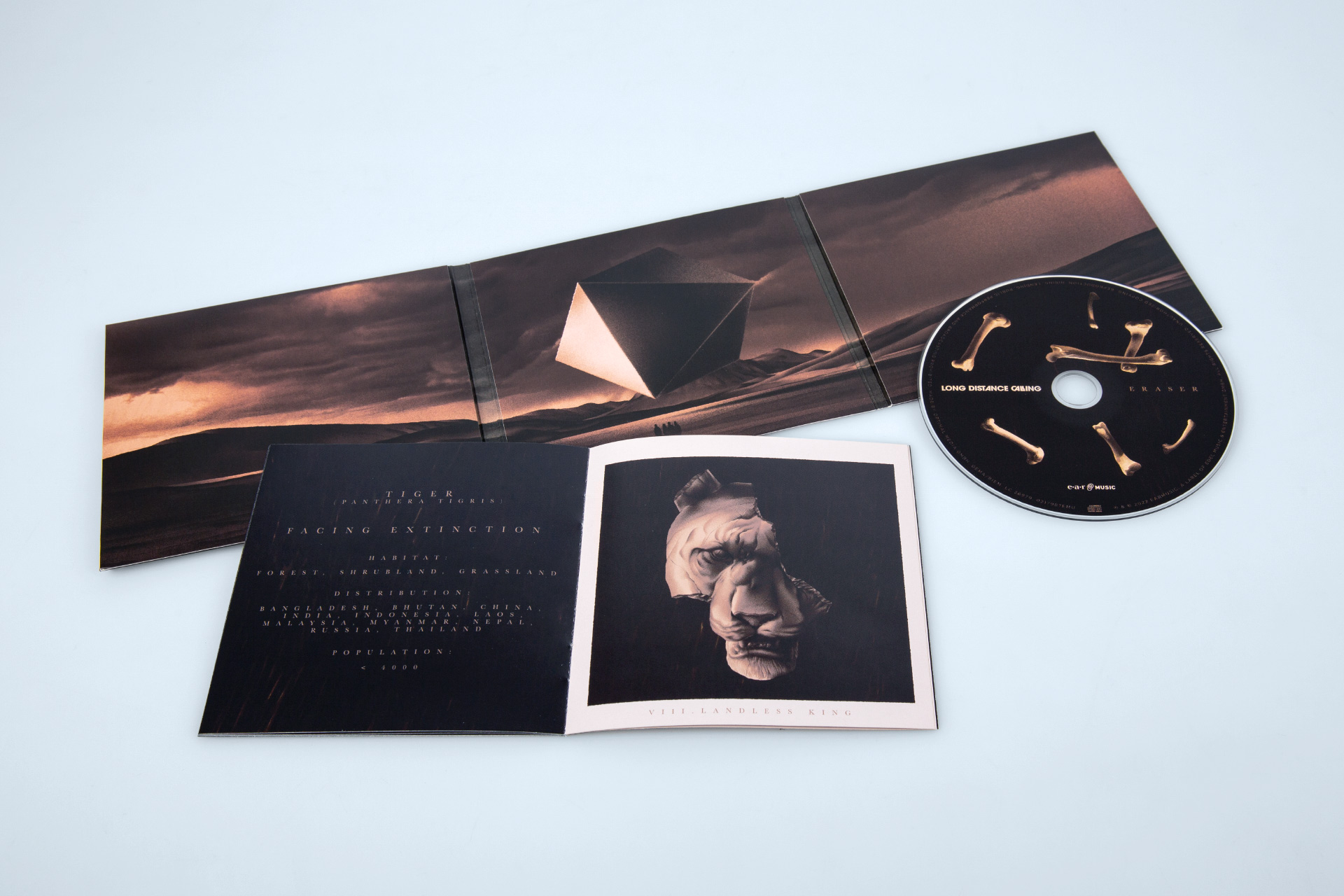 CD edition in sleevepac with booklet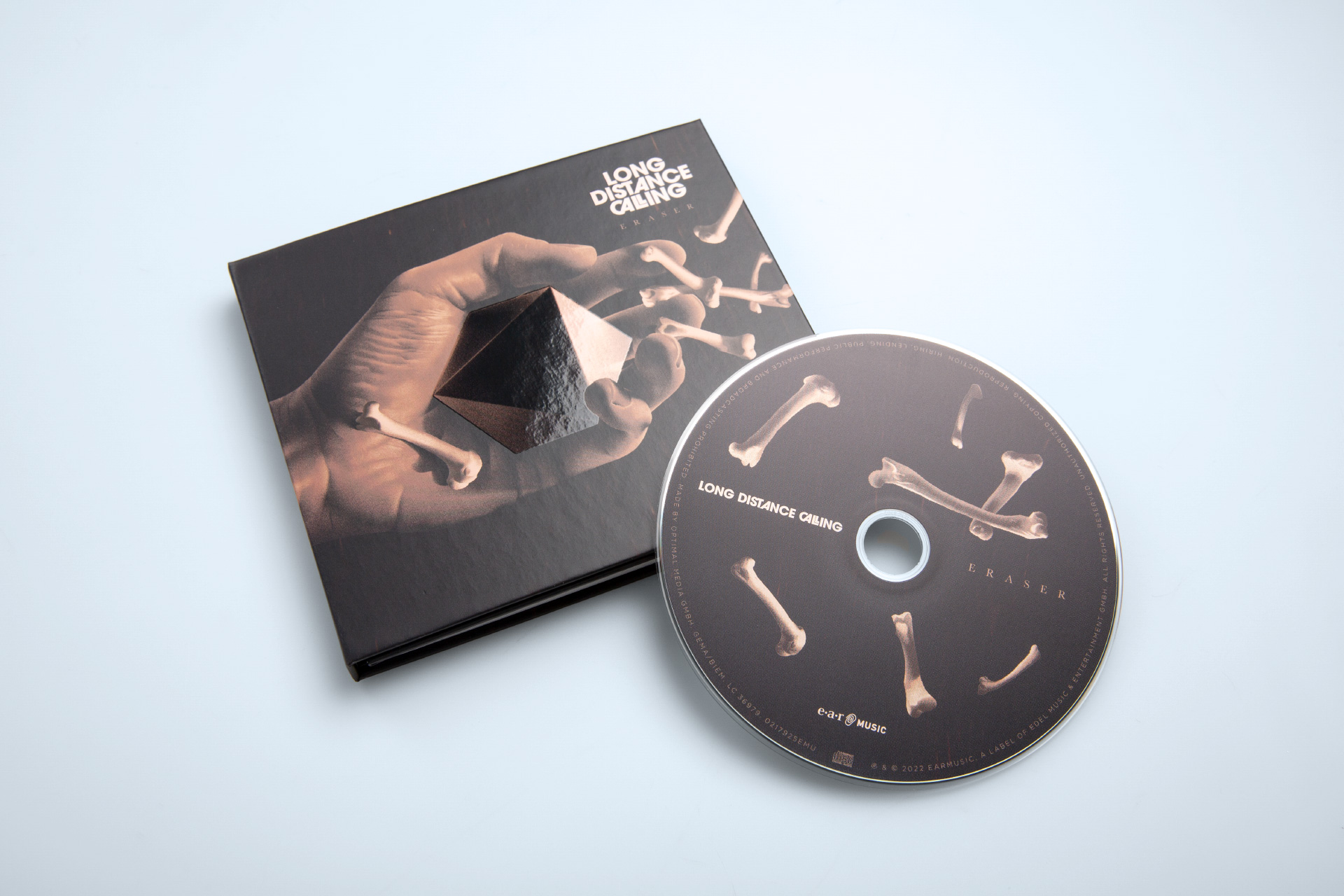 Hardcover book in CD format, partially refined with UV lacquer on the U1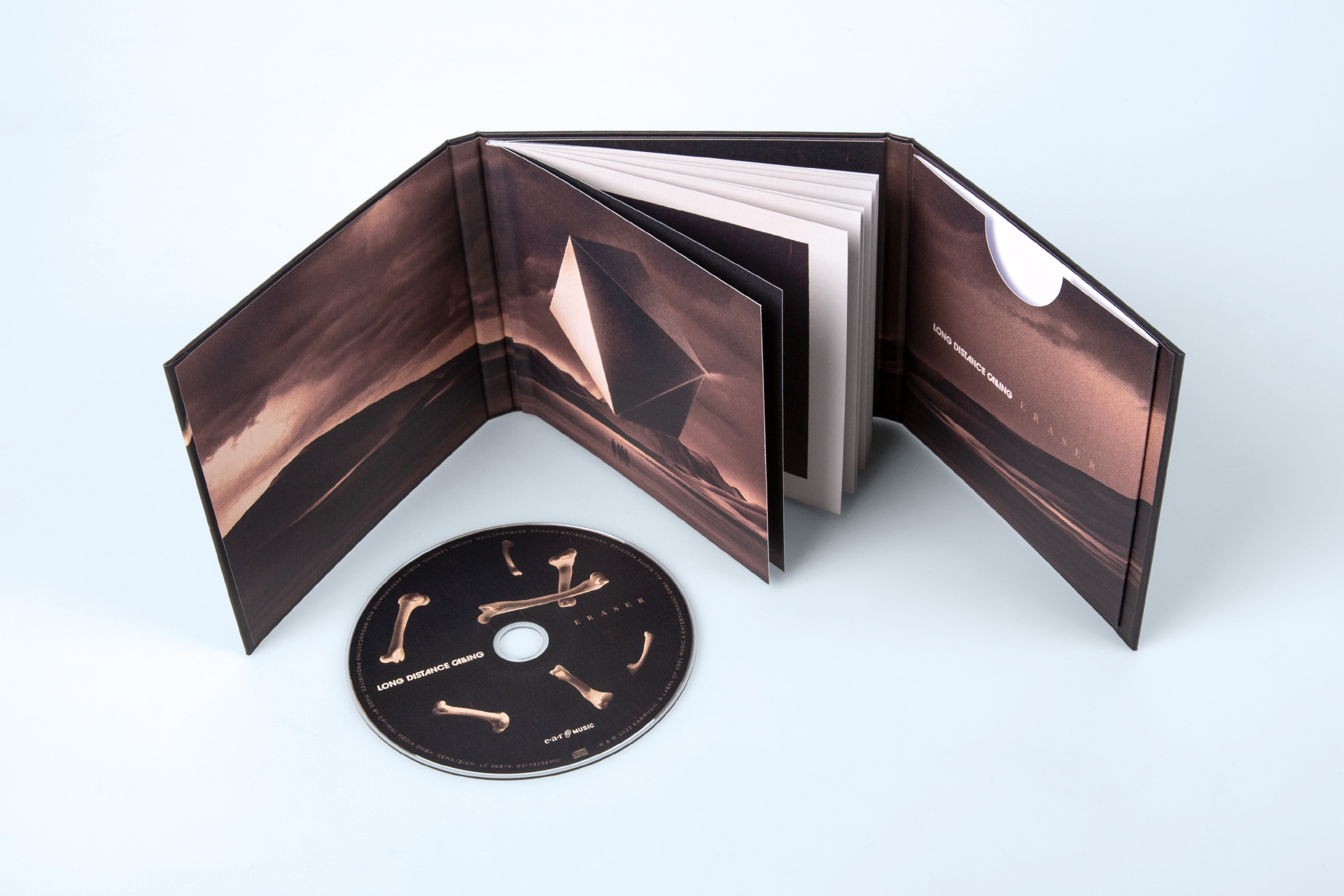 Hardcover book with glued-in booklet and integrated pocket including CD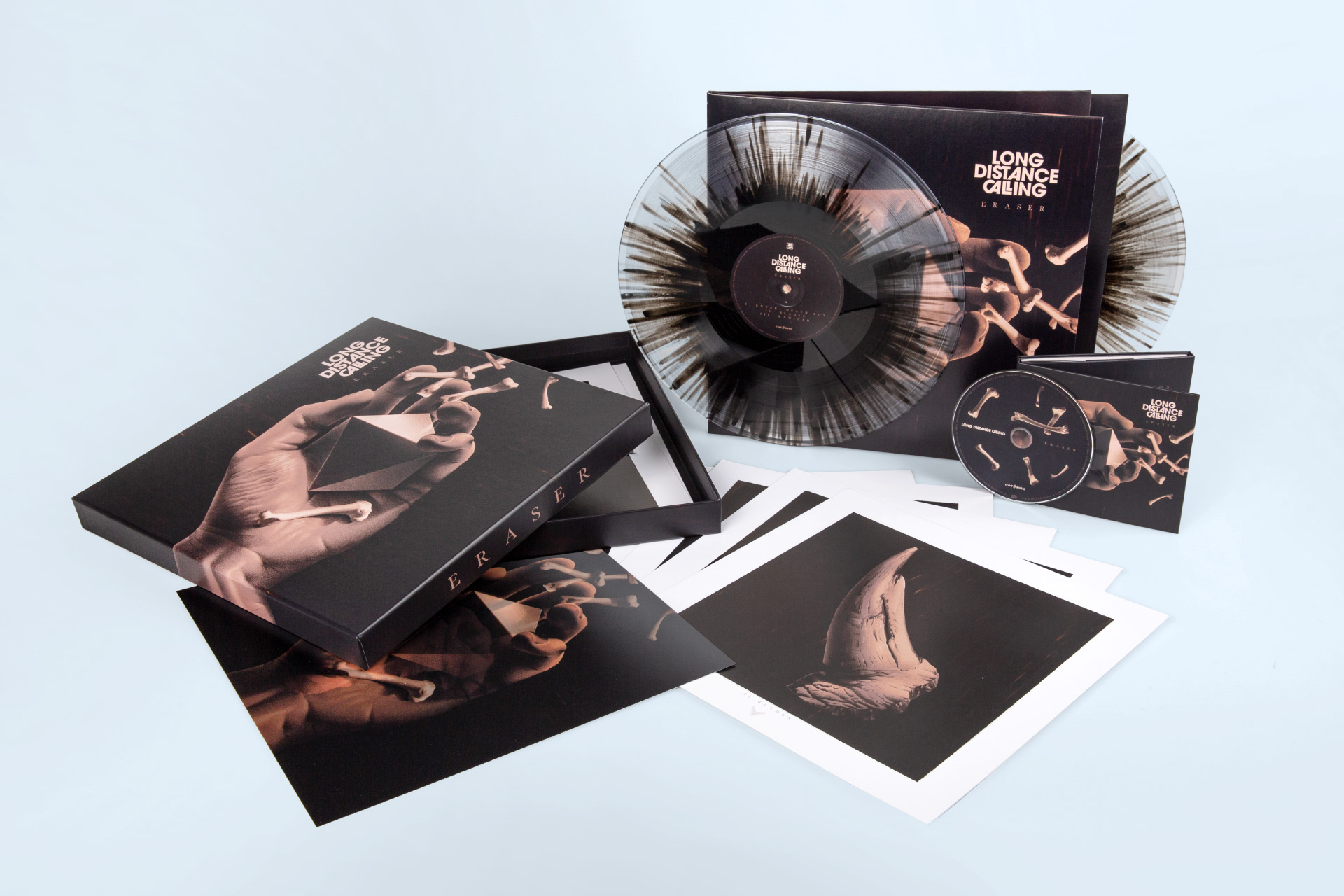 Limited box set with double vinyl record in gatefold, hardcover book with CD, artpints, lenticular print, logo patch and flower seeds in ECO bag
The CD is available in a hardcover book with a glued-in booklet and an integrated slip pocket for the data carrier or packaged in a six-sided sleevepac including booklet.
A hardcover sleevepac box, with scratch-resistant, matt foil lamination and finished with matt dispersion varnish and partly glossy UV varnish, represents the limited box set. This contains the album as a double vinyl record, manufactured in another Splatter version in clear/black, but this one is exclusive to the box. The hardcover book with CD, seven artprints in vinyl record format, a lenticular print, a logo patch (no sample included) and a bag of flower seeds in an ECO bag complete the set.
Limited box set with many items
Gatefold with two 12inch vinyl records each in four transparent Splatter versions
Gatefold awith two coloured 12inch Re-Vinyl or virgin vinyl record in black
CD in hardcover book or sleevepac with booklet
Contact
Write to us and we would be happy to advise you.
Do you have any questions, or would you like to speak directly with a representative?