Katie Melua
BMG Rights Management
A personal work with sustainable outfit
The recordings for Katie Melua's ninth studio album "Love & Money" were made in the summer of 2022 at Peter Gabriel's Real World Studios. With the songs, the musician gives an insight into what she has experienced, especially in the last two years, and also addresses gratitude for her extraordinary career as well as for her private happiness.
For BMG we have produced "Love & Money" in different versions. The standard CD edition contains the data carrier, packaged with a booklet in a six-page sleevepac. The deluxe CD with four bonus tracks, including a duet with German artist Philipp Poisel, is produced as a mediabook. Another deluxe version contains a photo signed by Katie Melua.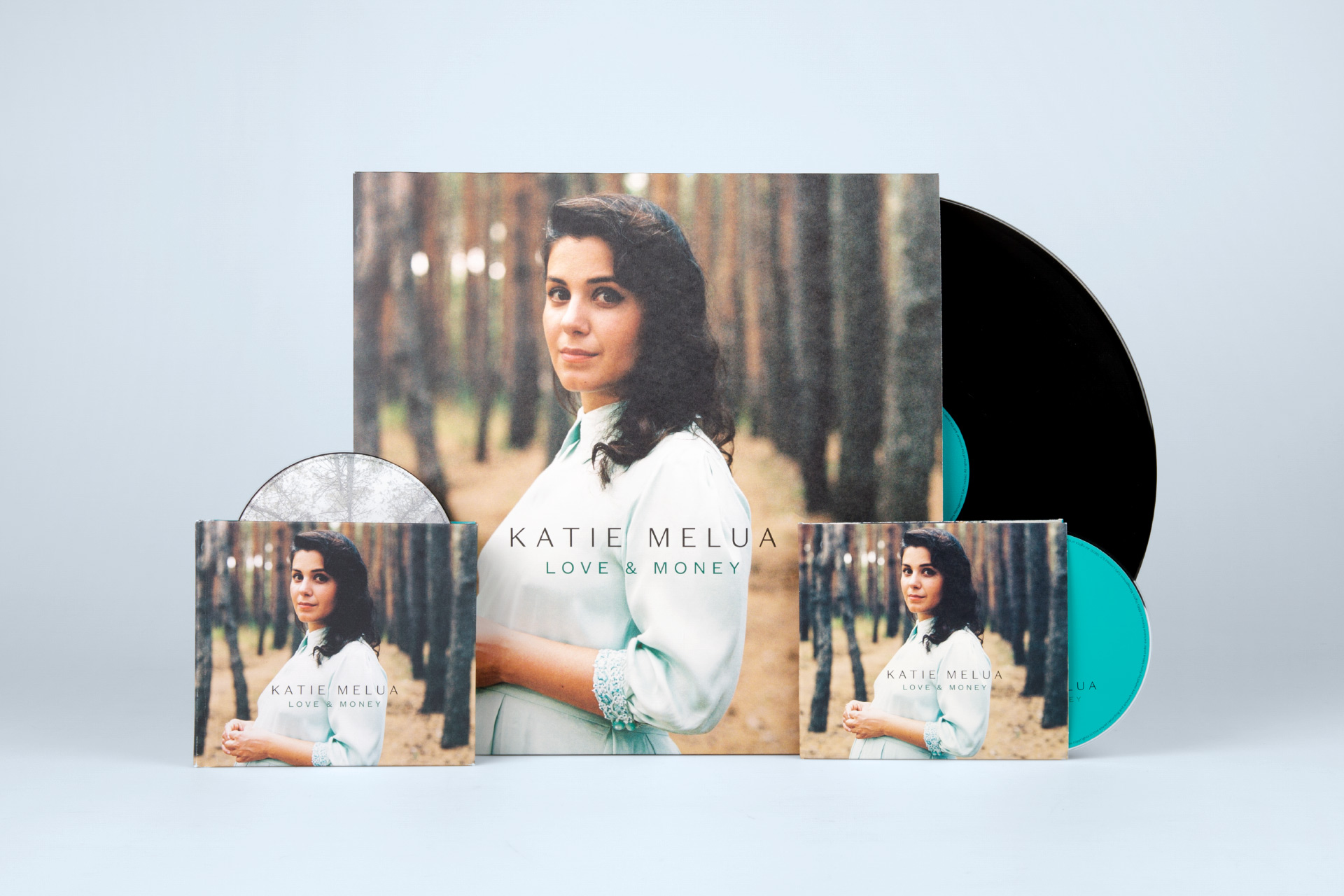 "Love & Money" in various CD and LP versions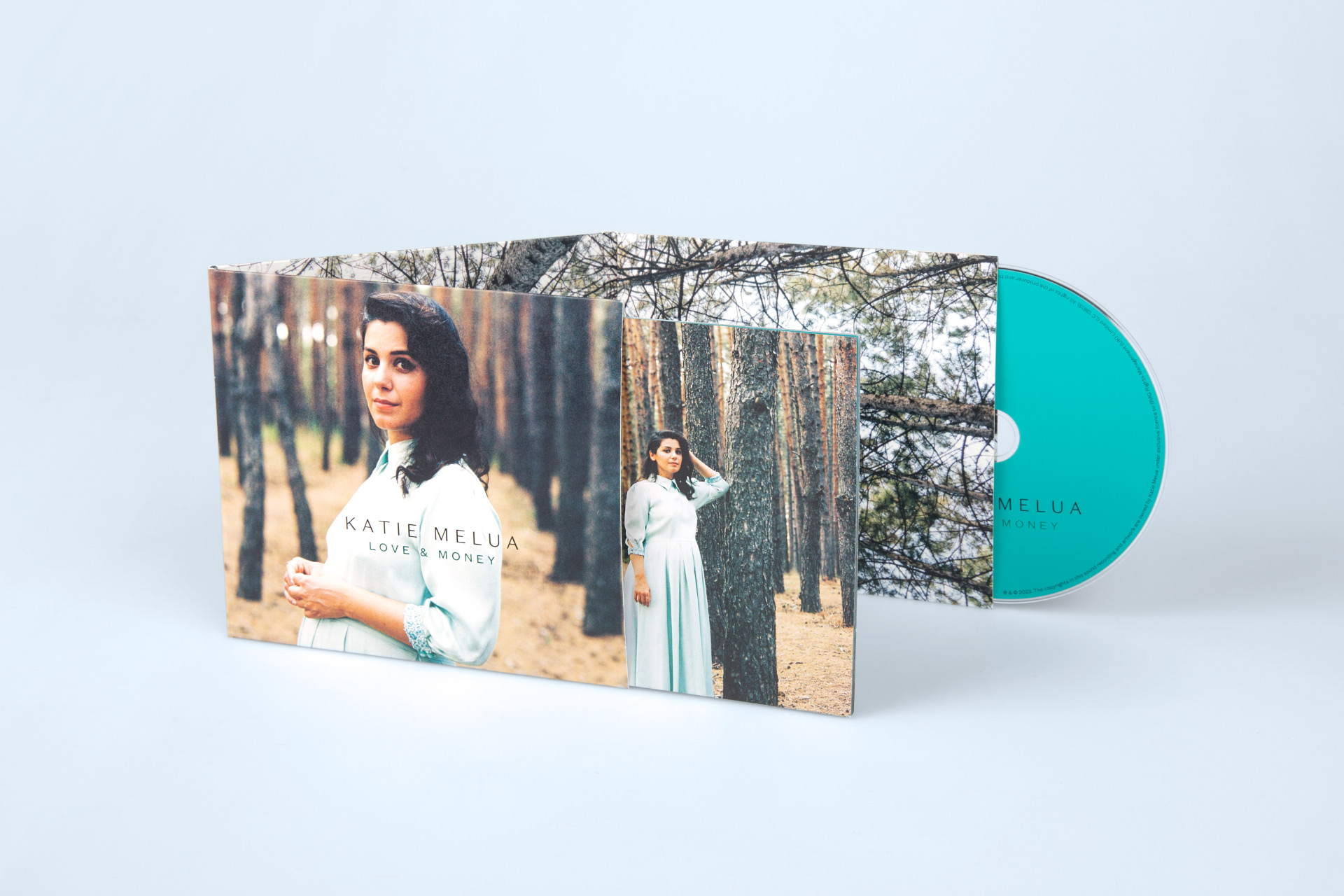 Six-sided sleevepac with booklet and CD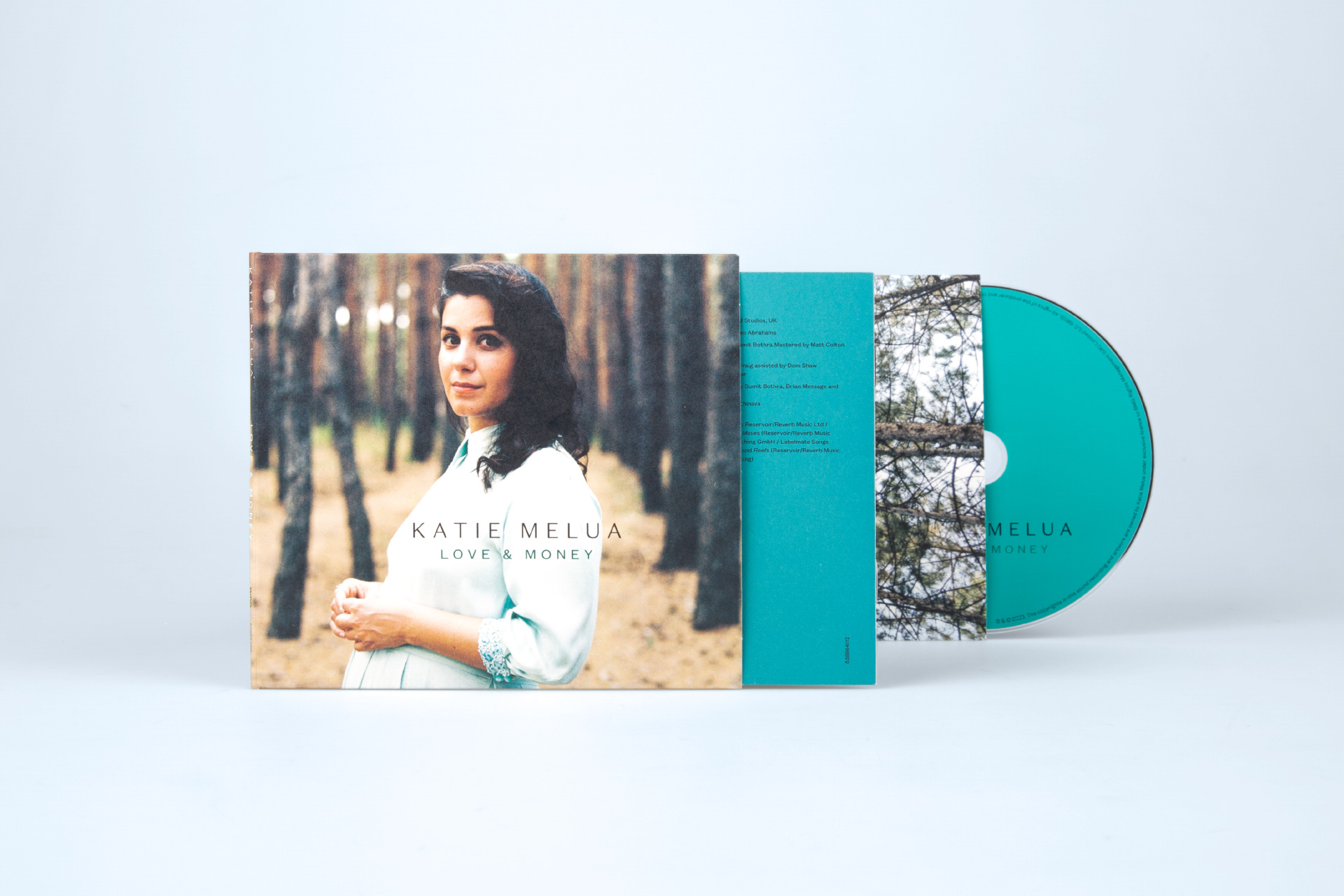 Perfectly coordinated artwork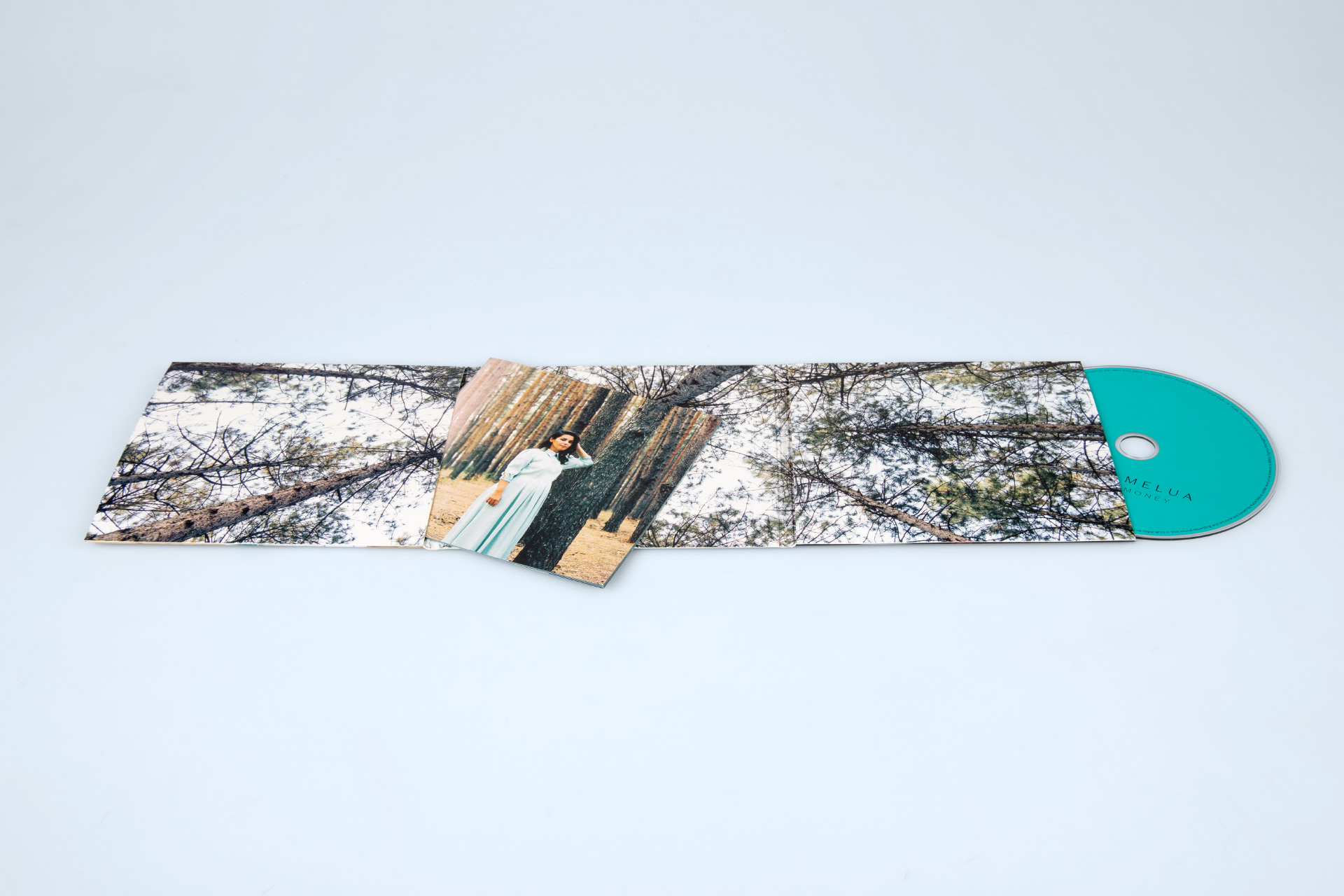 Two sleeves provide space for a twelve-page booklet and CD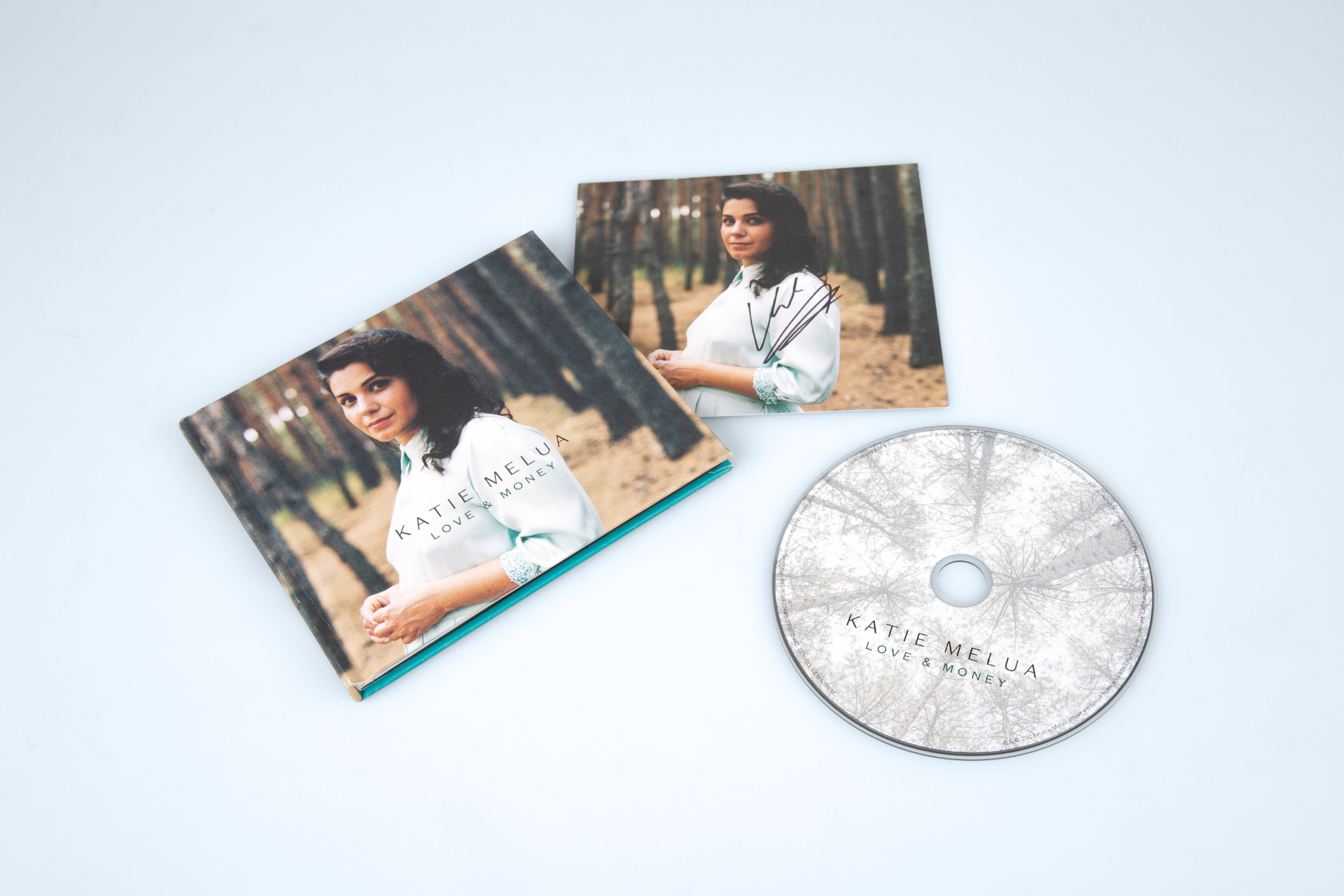 Deluxe version: Mediabook in CD format with signed photo print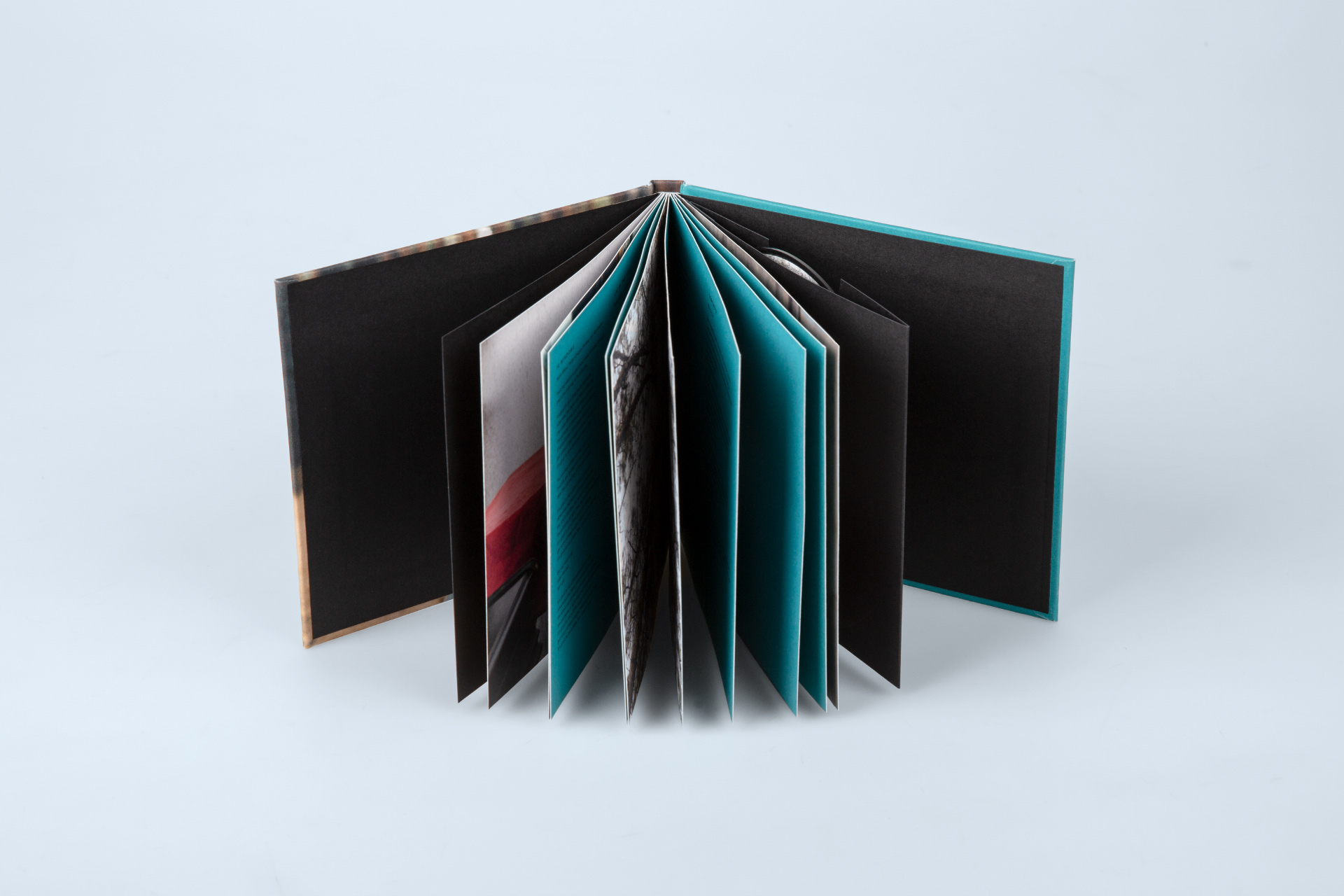 Hardcover with perfect binding and free-swinging pocket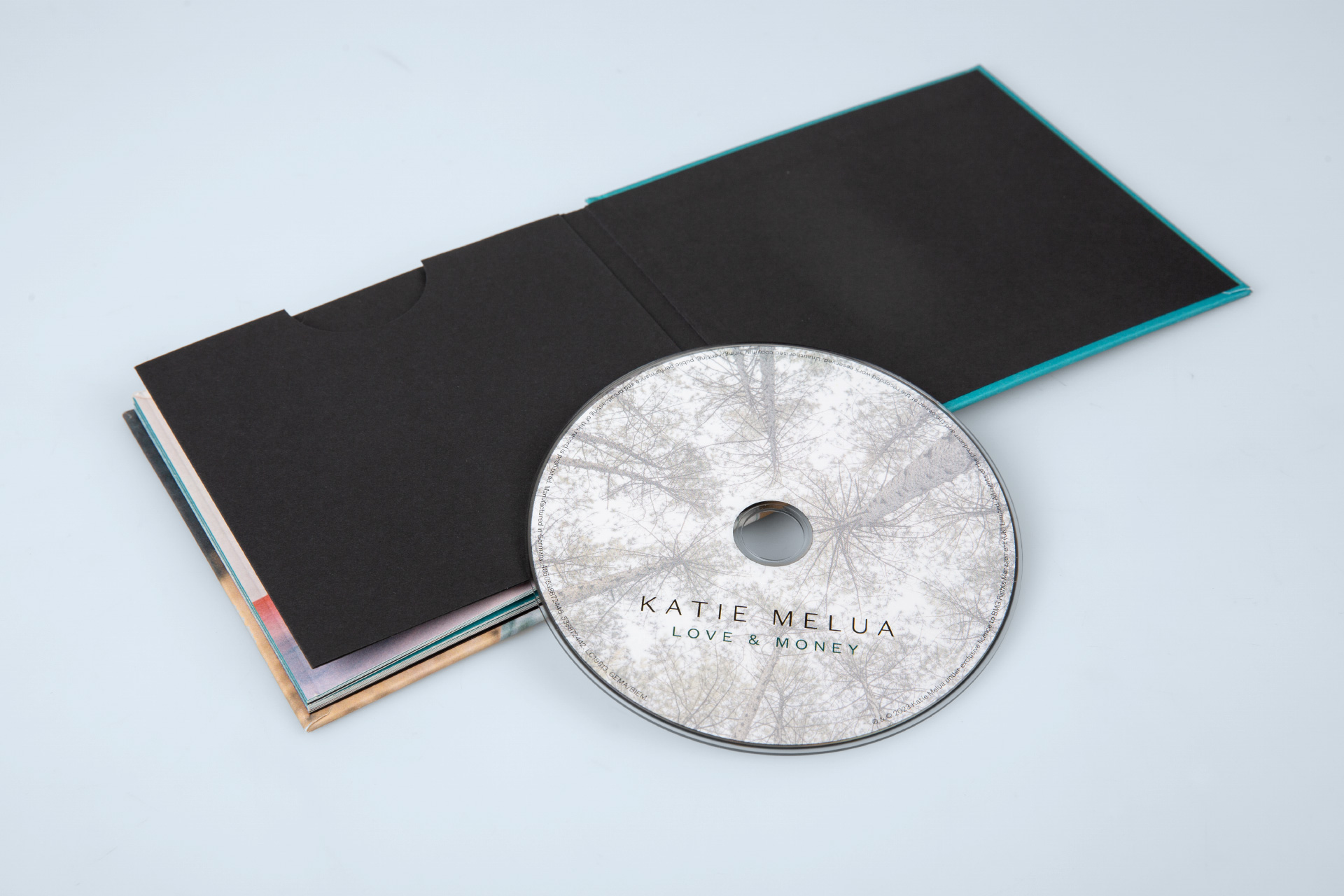 Integrated, free-swinging pocket for the CD
The vinyl edition was produced as a vinyl record (140g) in black, which comes with an insert printed on both sides and in a printed inner sleeve in spine sleeve. There is also an extra edition with a hand-signed photo in large format.
Sustainability played an important role in the production: all printed matter and packaging, for both the CD and vinyl record editions, have also been made from recycled paper or cardboard.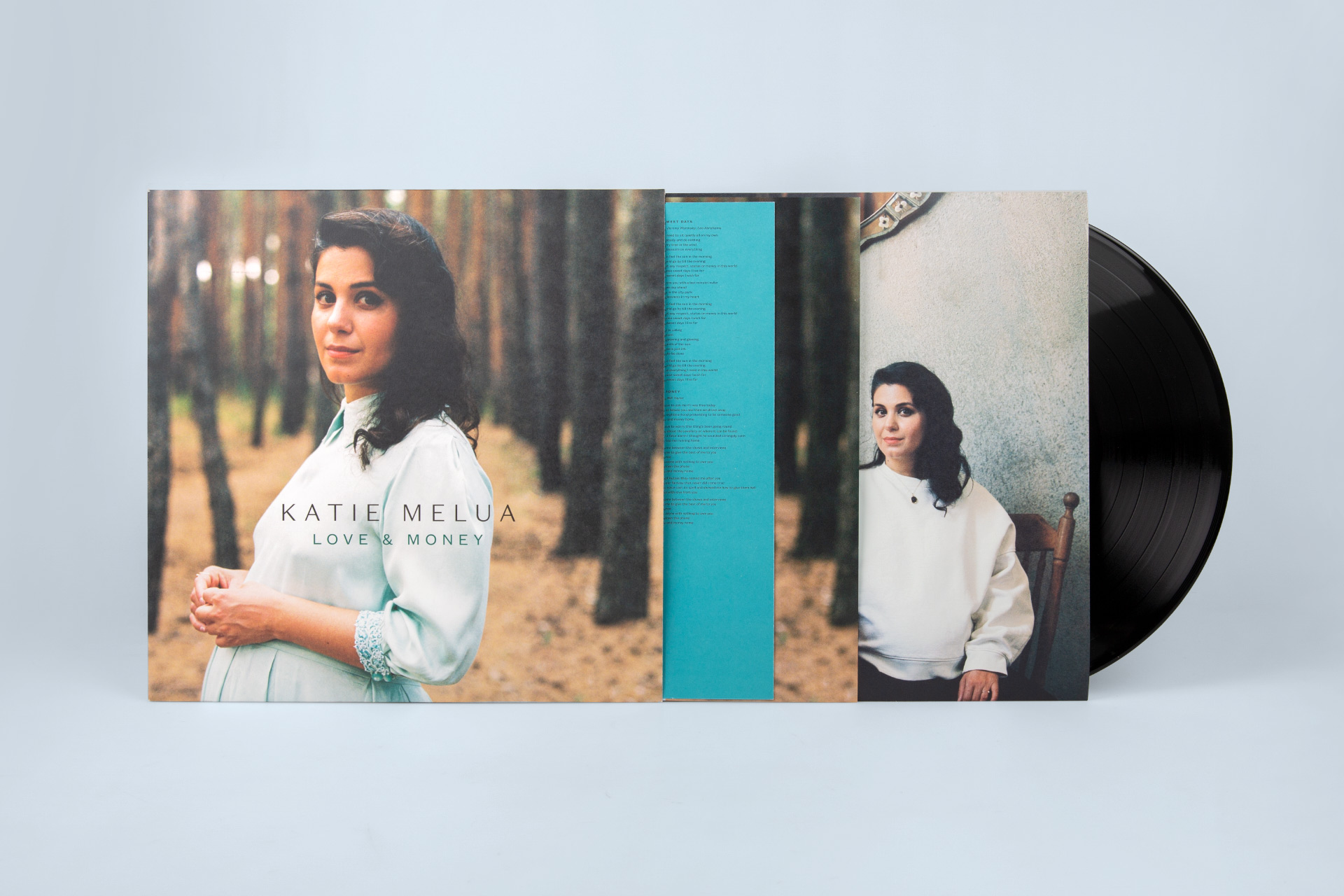 LP version: printed matter made from recycled paper or cardboard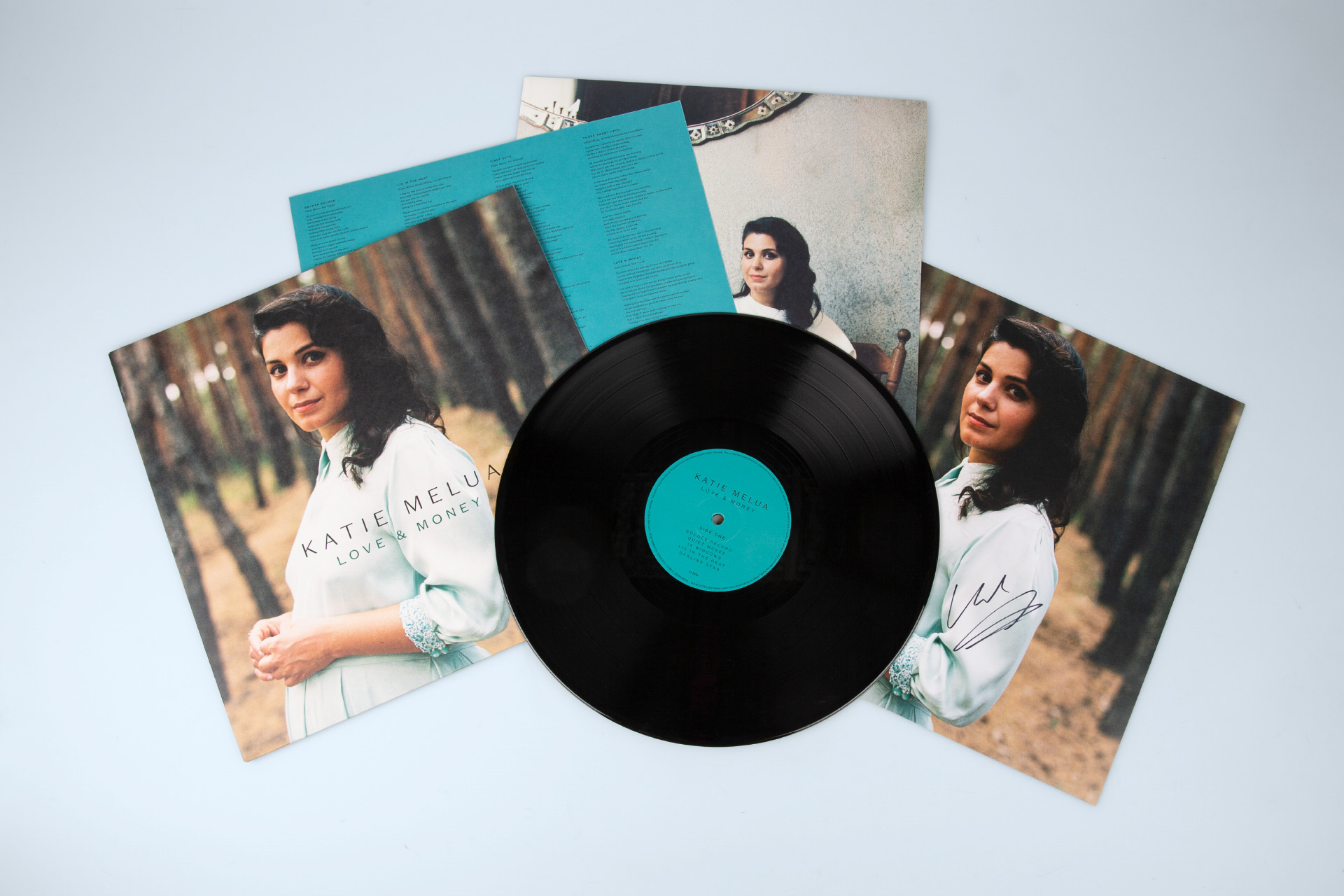 Large-format, signed photo print completes the vinyl record edition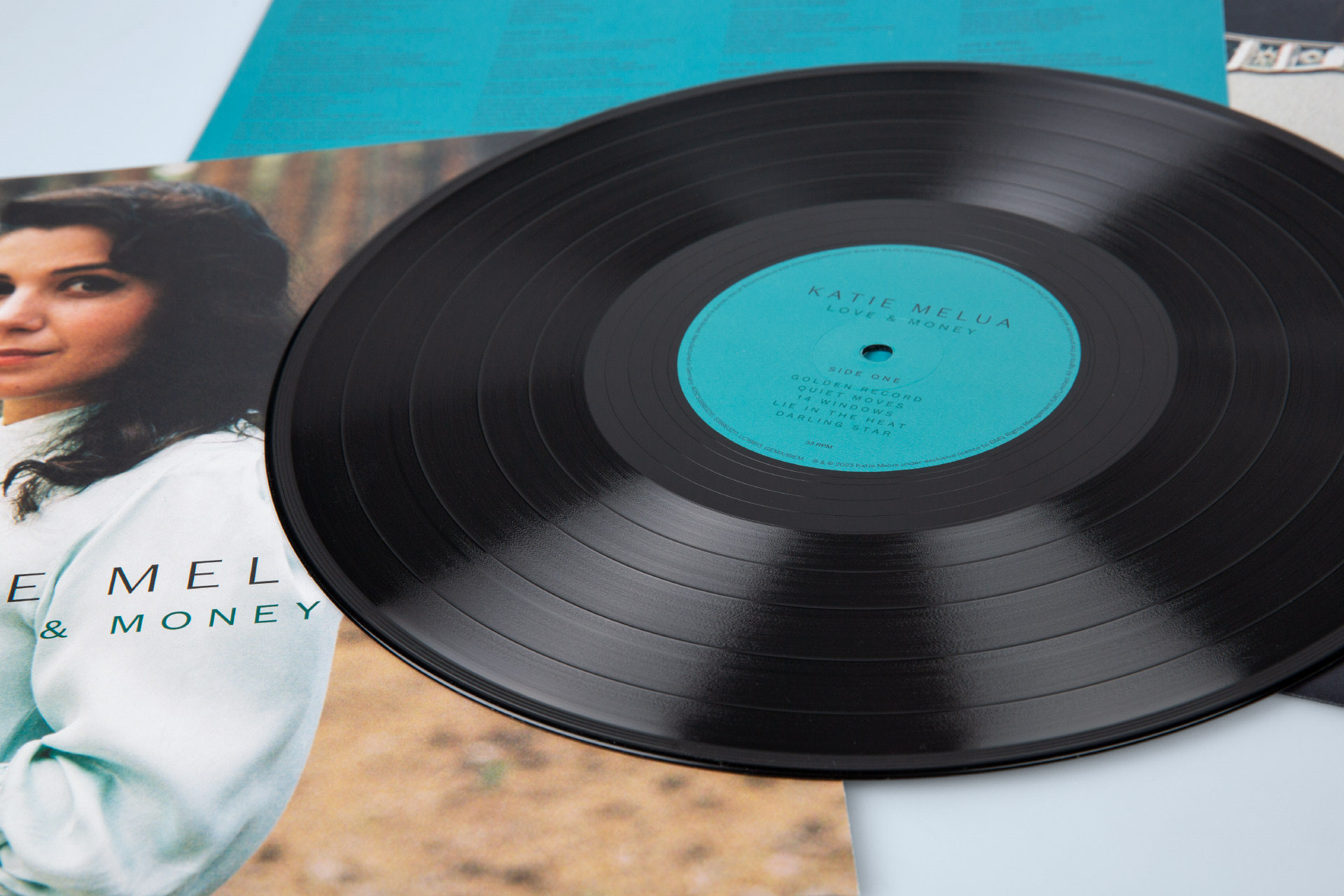 12inch vinyl record with matching colour label
Special features at a glance
Mediabook with integrated pocket for the CD
Hand-signed inserts for CD and vinyl editions
All printed matter and packaging made from recycled paper and cardboard
Contact
Write to us and we would be happy to advise you.
Do you have any questions, or would you like to speak directly with a representative?