Museum Frieder Burda
Wienand
In dialogue with artificial beings
The Museum Frieder Burda is known for its collection of classic works by renowned artists such as Pablo Picasso, Jackson Pollock or Andy Warhol. If the exhibits shown up to this point exemplify the attainment of changed perspectives on works, the "Transformers" exhibition focuses on the changes brought about by technological progress and looks at the power emanating from virtual space.
Artificial intelligences, avatars and animations stand side by side with visitors, viewing works on display with them, illuminating the exhibition with a critical perspective and creating an atmosphere that was previously atypical for the museum in this way. Louisa Clement, Ryan Gander, Timur Si-Qin and Jordan Wolfson exhibited their art on the museum's premises from December 2022 to April 2023.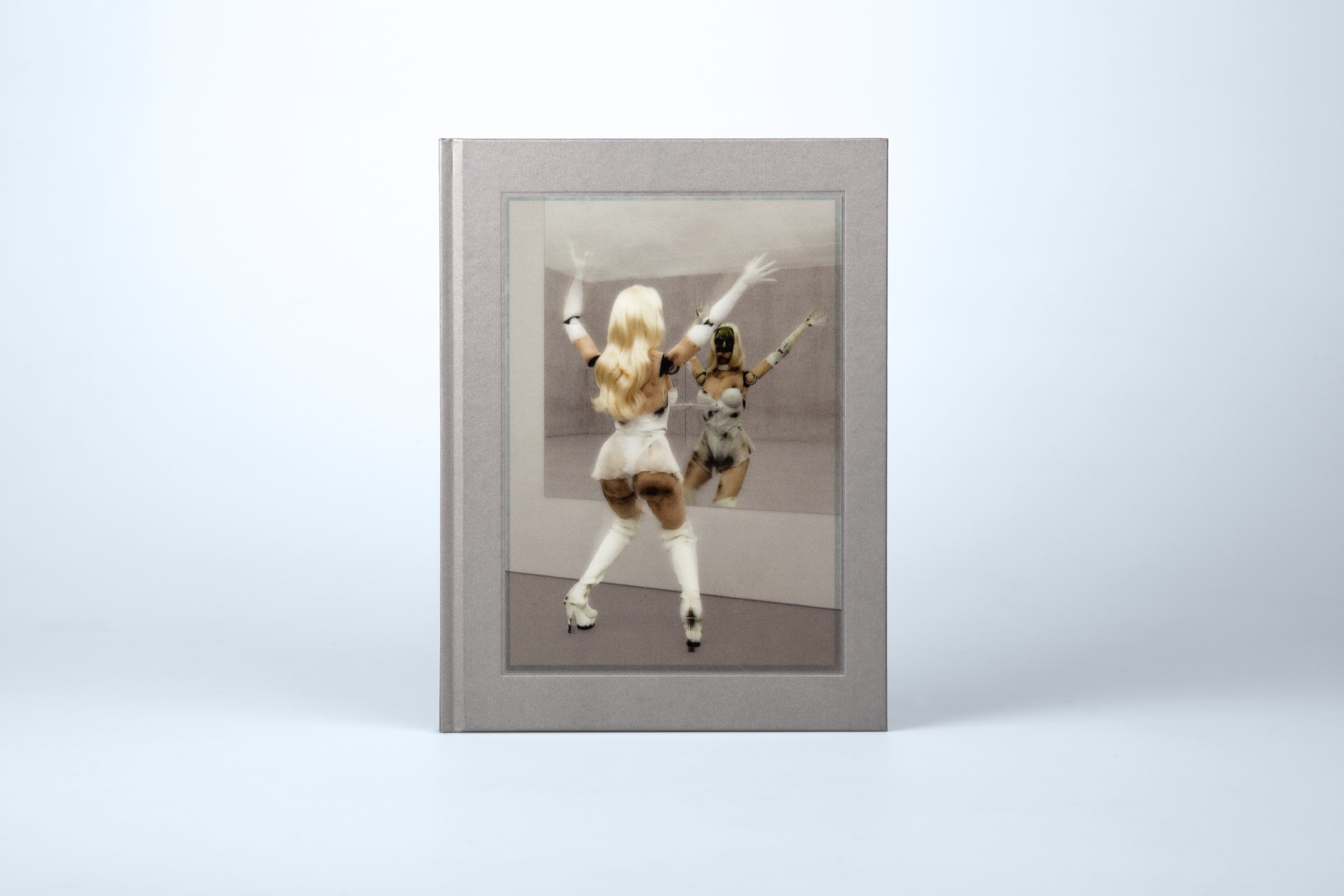 Hardcover finished with deep embossing and lenticular image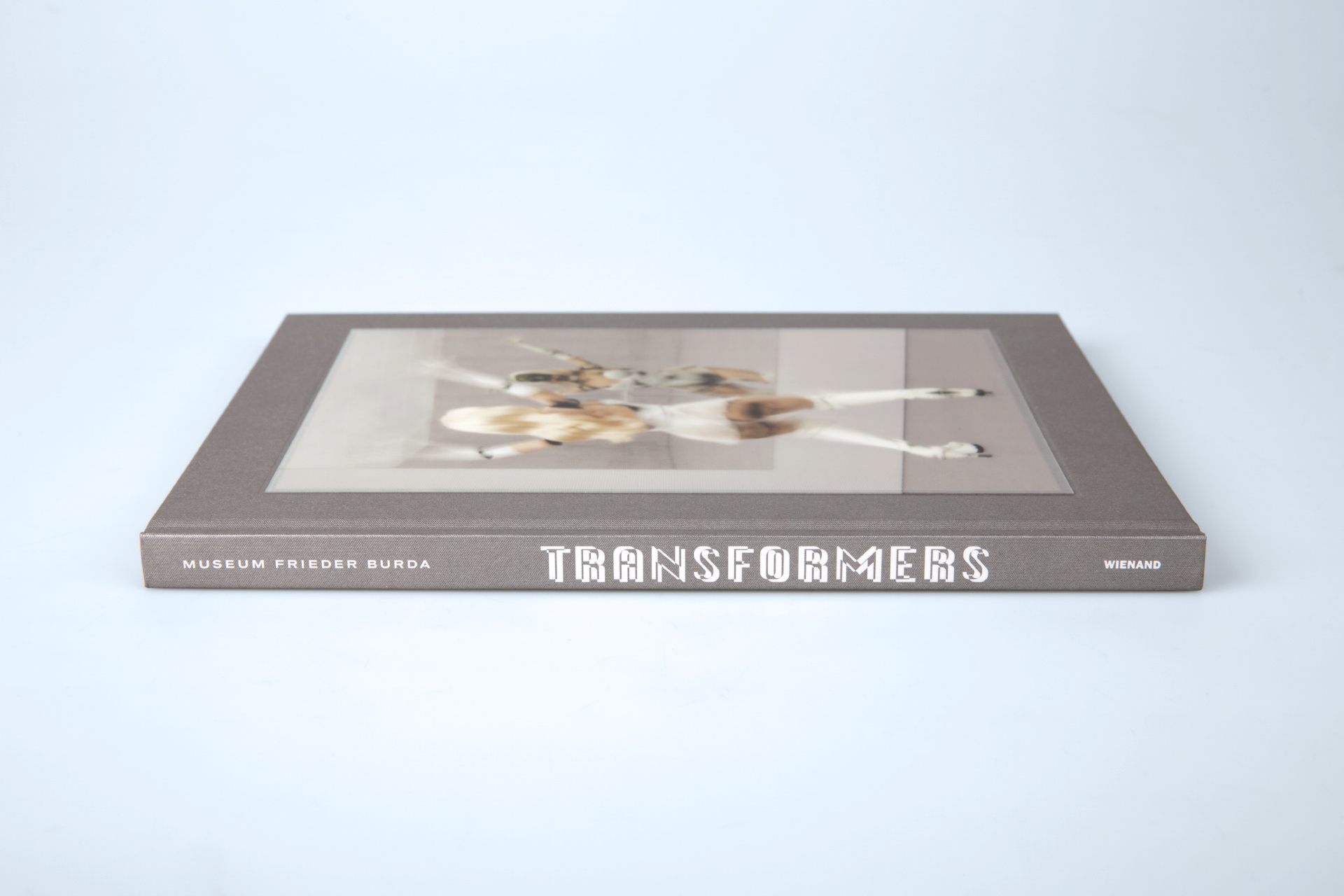 Recess on printed cover fabric form the book title
Silver Grey print in PMS special colour on Diamond White cover fabric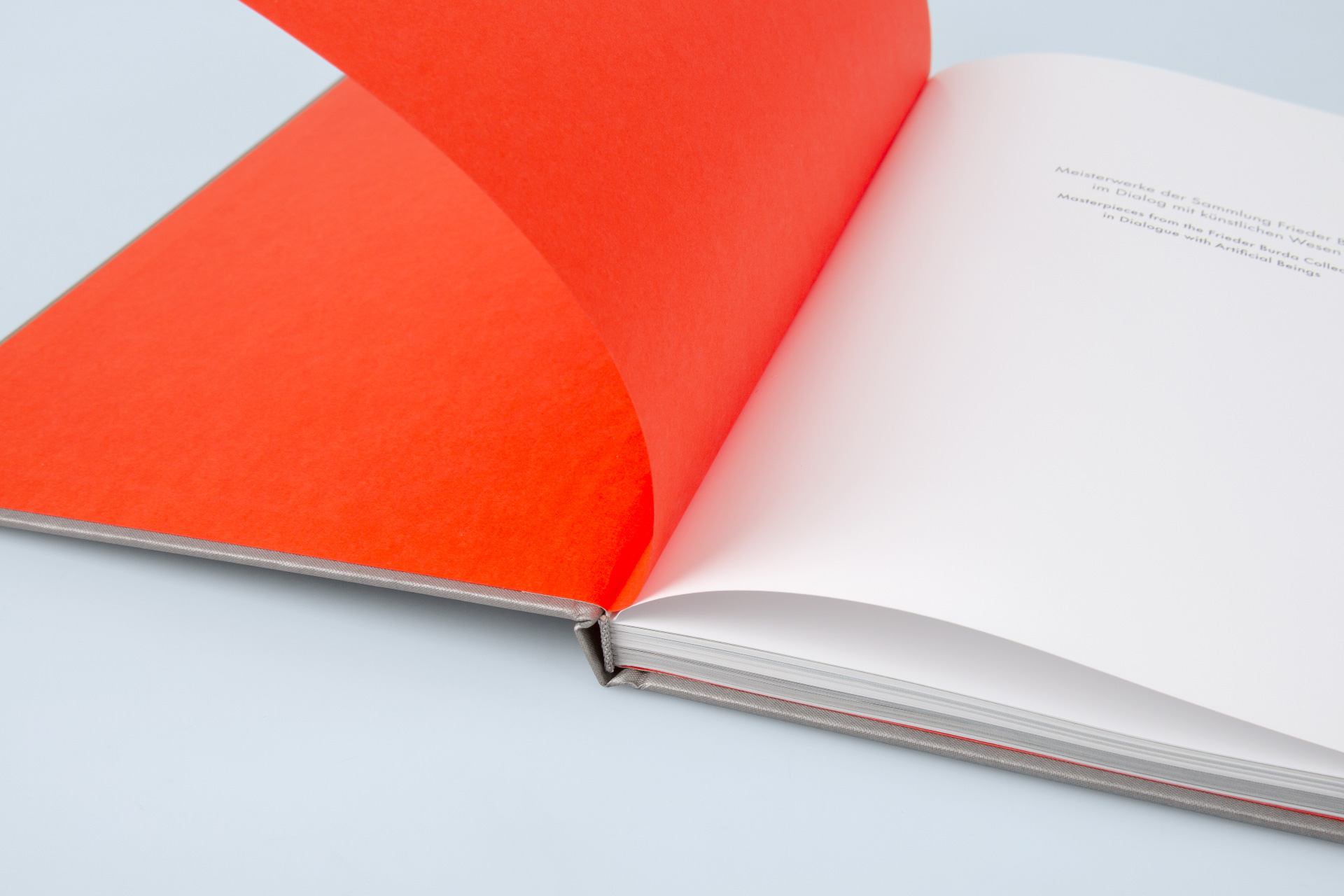 Dyed through endpapers in high-contrast Poppy Red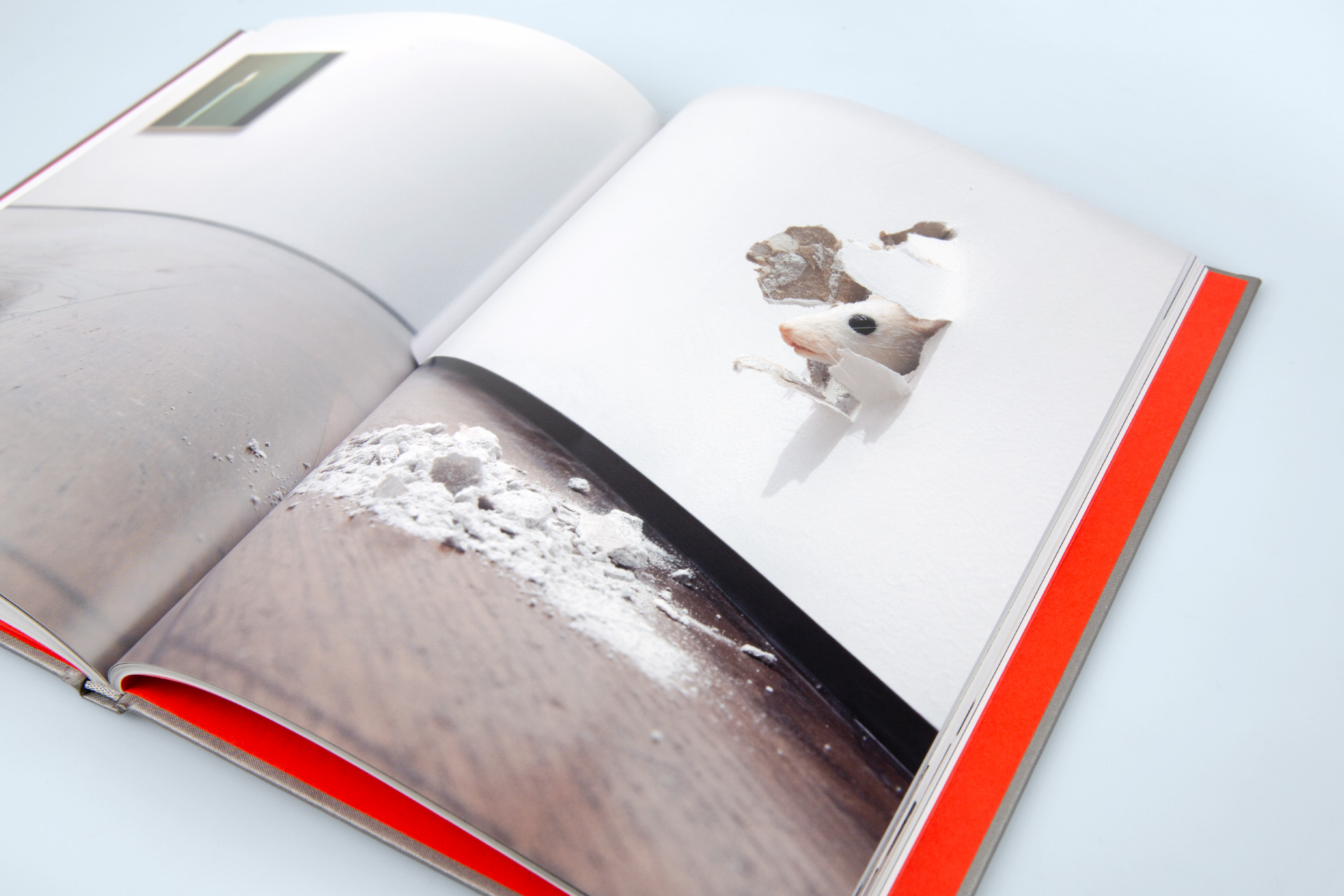 Three-dimensionality through brilliant print
This 124-page catalogue features 90 colour illustrations of the exhibited works. The thread-stitched hardcover is covered with a cover material in Diamond White fabric look and finished with a large-scale deep embossing on the title, which offers space for a lenticular image. The cover material was printed in two passes with a PMS special colour in Silver Grey and reveals the original colour tone on the spine and the U2 through cut-outs for the typography. The offset font of the catalogue title "Transformers" refers to the effect of the pasted lenticular image. Both the metallic, cool grey of the cover and the movement in the multi-dimensional image take up the content of the hardcover thematically. The dyed through endpapers in Poppy Red offers a striking contrast.
Hardcover with fabric look cover in Diamond White
Thread stitching with straight spine and boundary insert
Deep embossing on U1 for lenticular image
Double print with PMS in Silver Grey on cover
Recess of print on cover for typography
Dyed through endpapers in Poppy Red
Contact
Write to us and we would be happy to advise you.
Do you have any questions, or would you like to speak directly with a representative?