Koki Sato
Paradigm Publishing
Cloth binding with tip-on
Photographs of landscapes, still lifes and abstractions tell the story in Koki Sato's second book "Nostalgia". All the photographs were taken in New York. Some of the printed reproductions are glued into the book, giving it a very personal touch. On the cover, which is covered with black linen fabric, a tip-on is glued into a previously deep-embossed area. The tip-on and the glued-in prints on the inside pages are printed on glossy coated illustration paper and then finished with a glossy UV varnish. The typography on the spine and cover is embossed onto the black linen cover with a glossy black hot foil, so that the lettering recedes strongly behind the expressive tip-on. And this stylistic device emphasises that Koki Sato lets his pictures speak in "Nostalgia".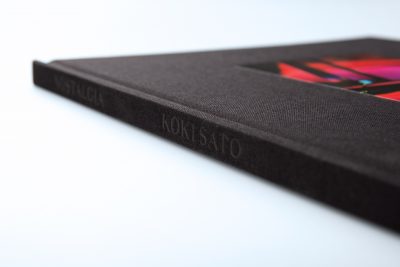 Cover with black fabric and discreet, shiny hot foil stamping in black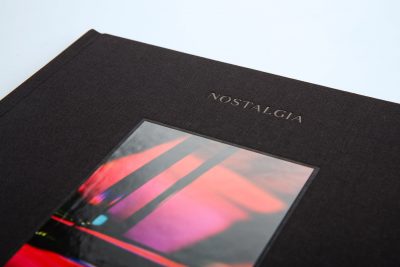 Tip-on finished with glossy UV varnish and glued into deep embossed surface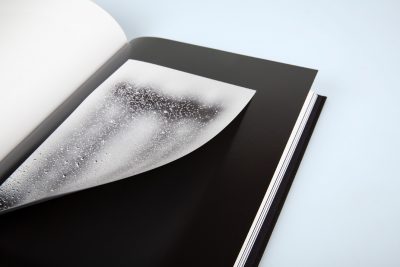 Glued-in reproductions give the book a personal touch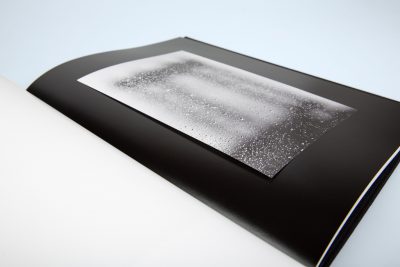 Glossy UV varnish on the glued-in prints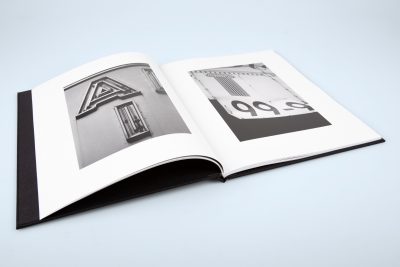 Pictures tell the story in Koki Sato's book Nostalgia
Cloth binding with tip-on
Prints glued into the contents
Hot foil stamping in glossy black
Finishing with glossy UV varnish
Contact
Write to us and we would be happy to advise you.
Do you have any questions, or would you like to speak directly with a representative?