Within reach
"Papierwelt" – this concept has been adopted by the artist Thomas Demand. An artist who creates detailed paper replicas of crime scene and press photographs, then photographs them. The book "Mundo de Papel" shows paper constructions, so-called pop-ups, by means of a sophisticated use of paper mechanics. Eight different rooms are shown, which Thomas Demand designed for the Centro Botin in Santander. Analogous to the three-dimensional representations of the pavilions, the volume contains an appendix at the back with the installation views of the exhibition in the form of photographs.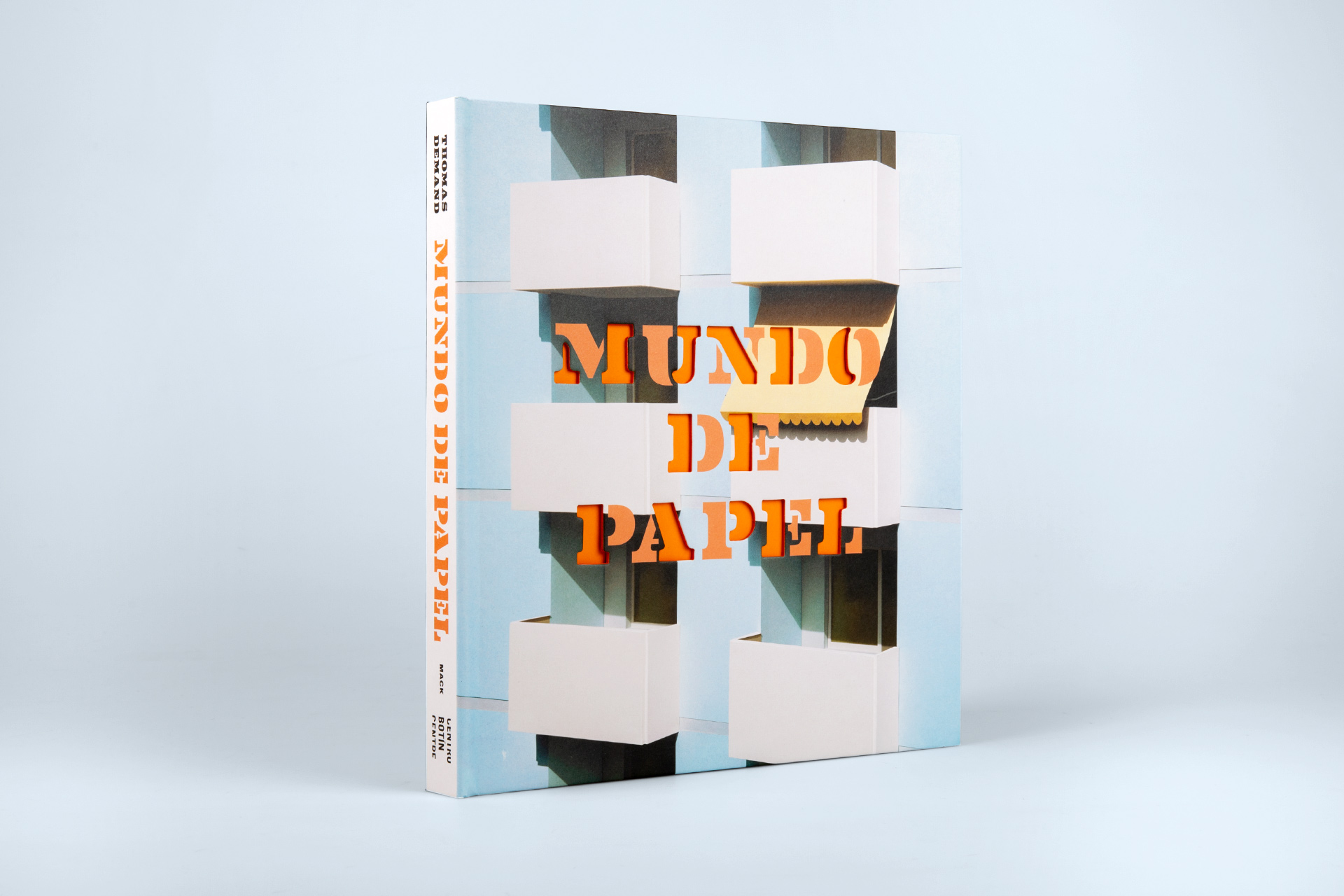 Pop-up book with punch-out on box cover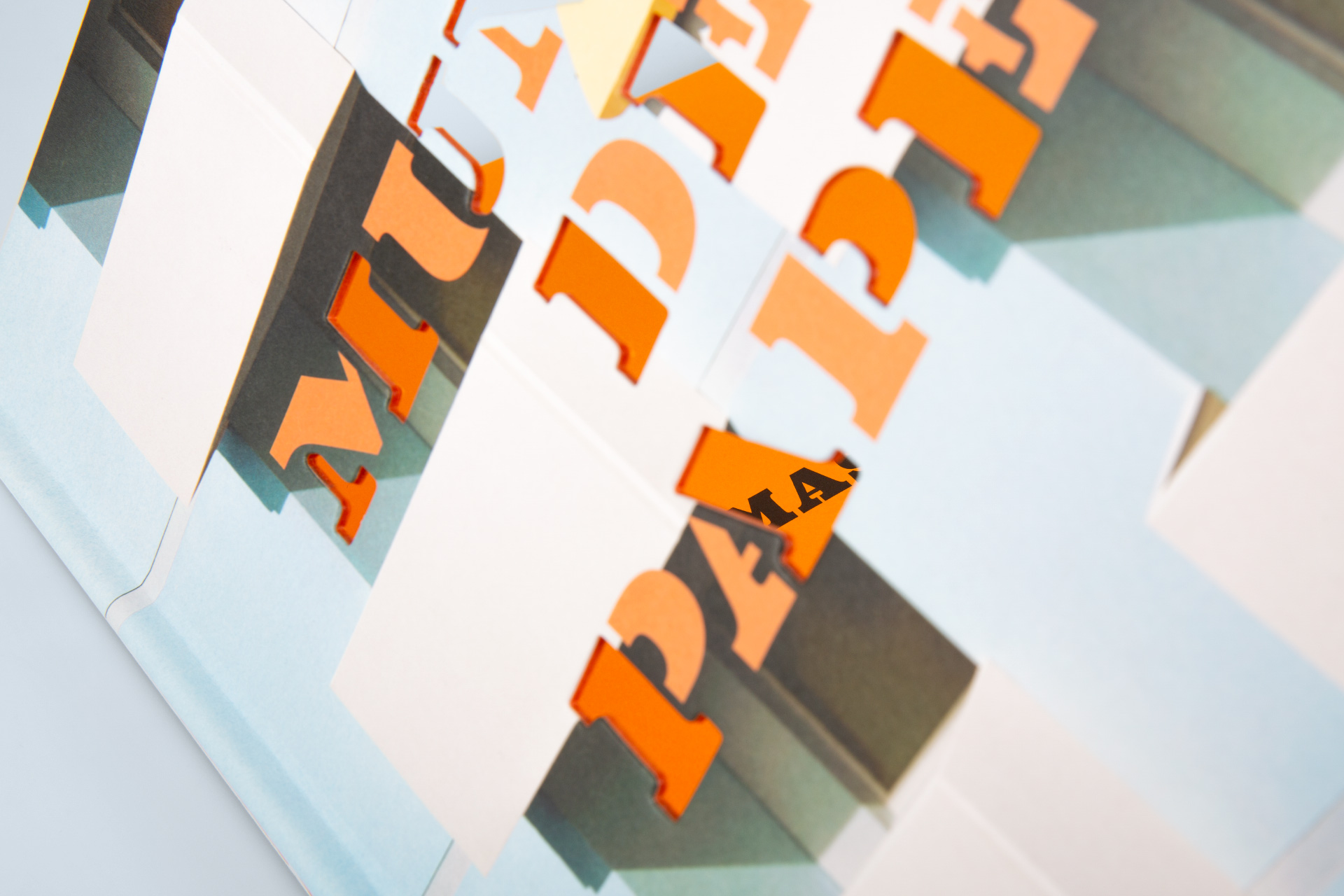 View through punched holes on the front cover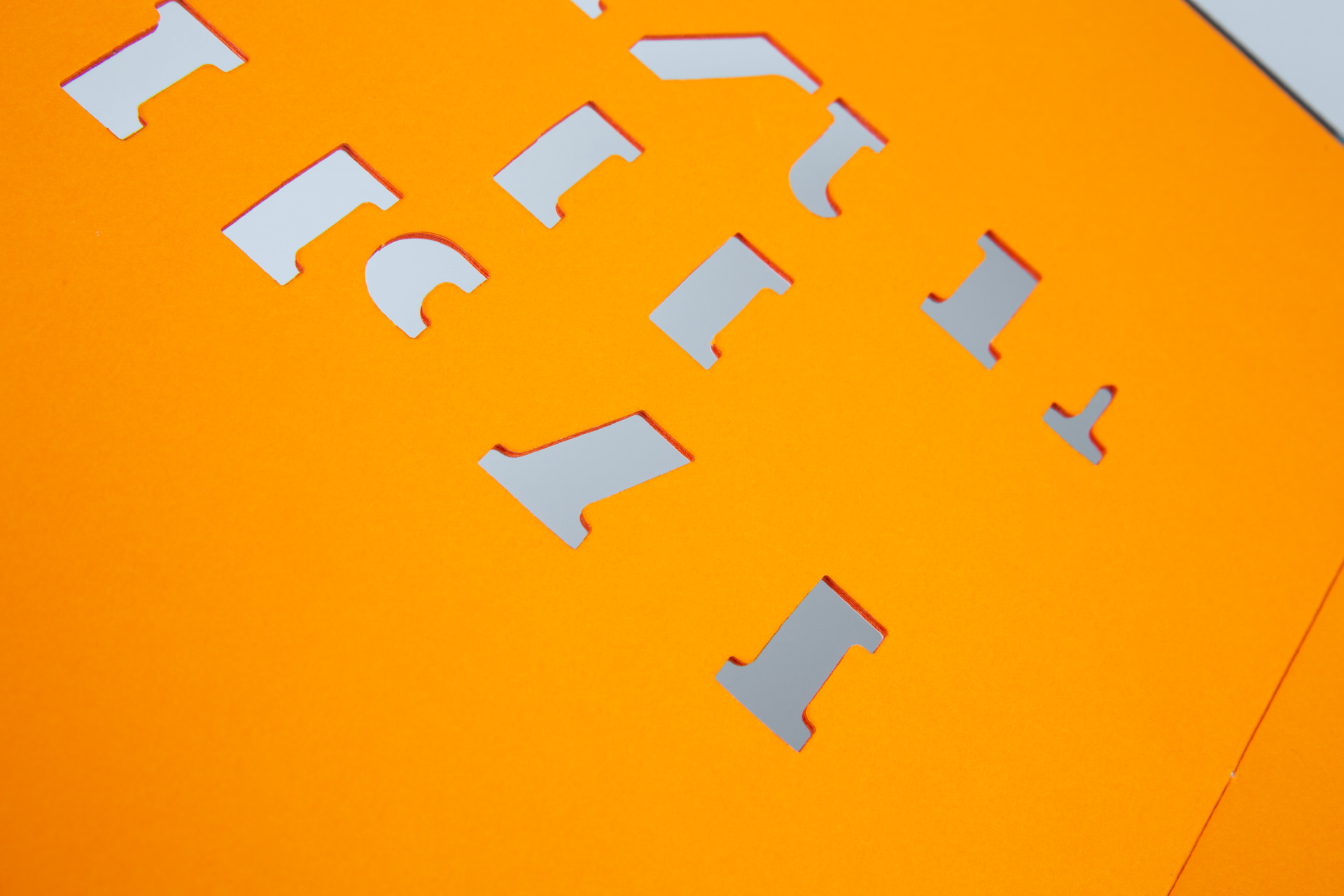 Natural paper dyed through in orange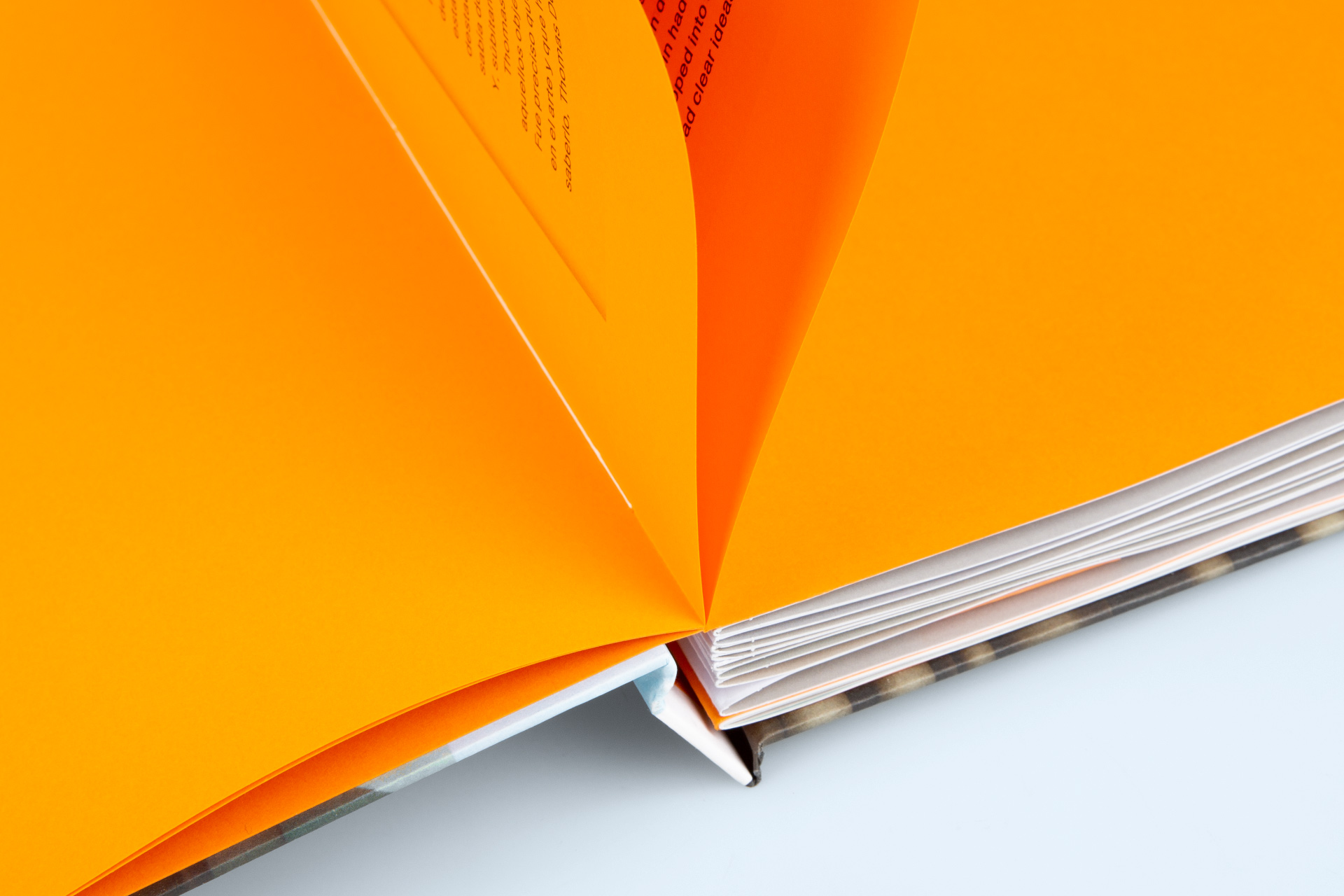 Thread knot backstitch basting at first content area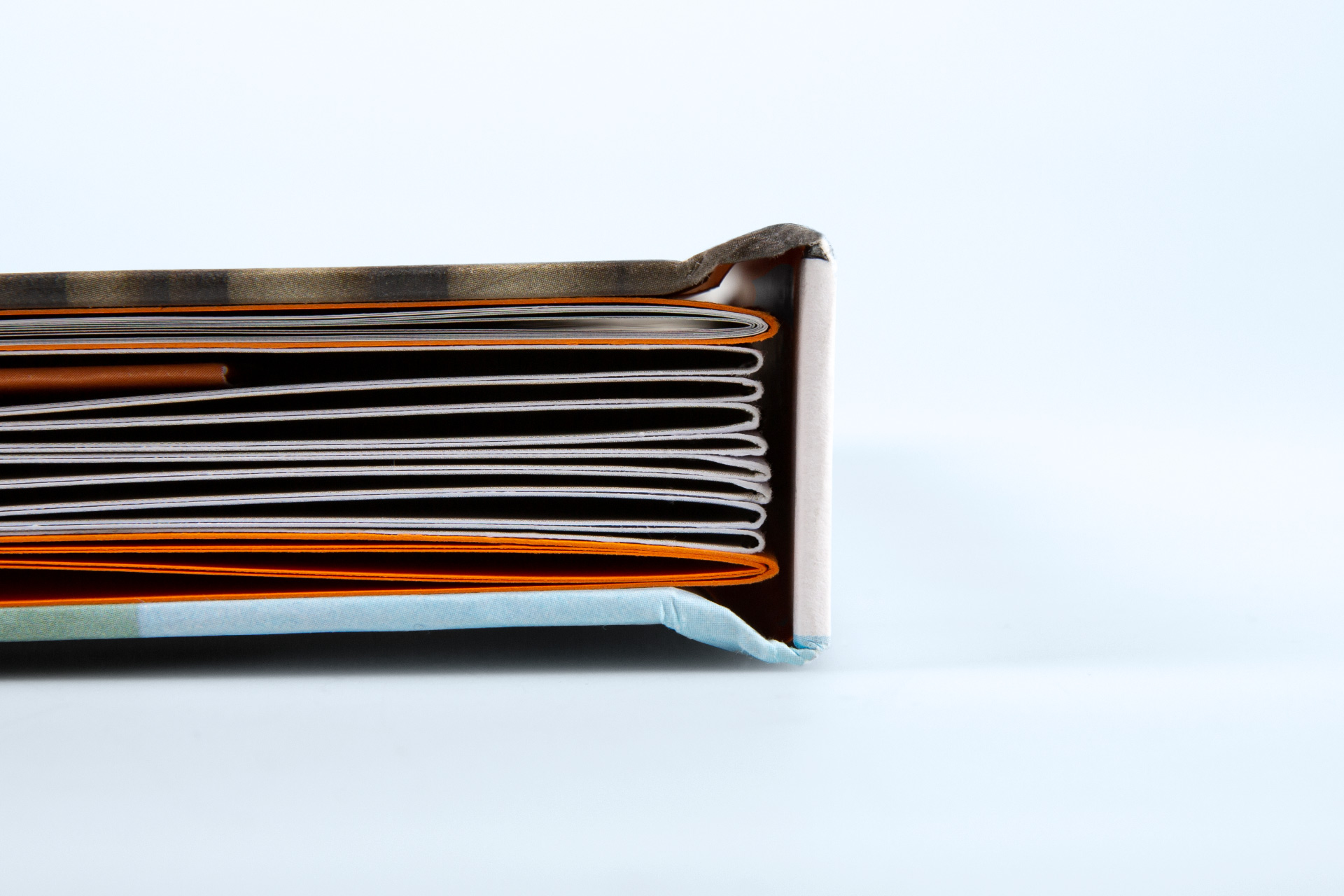 Thread knot backstitch basting at first content area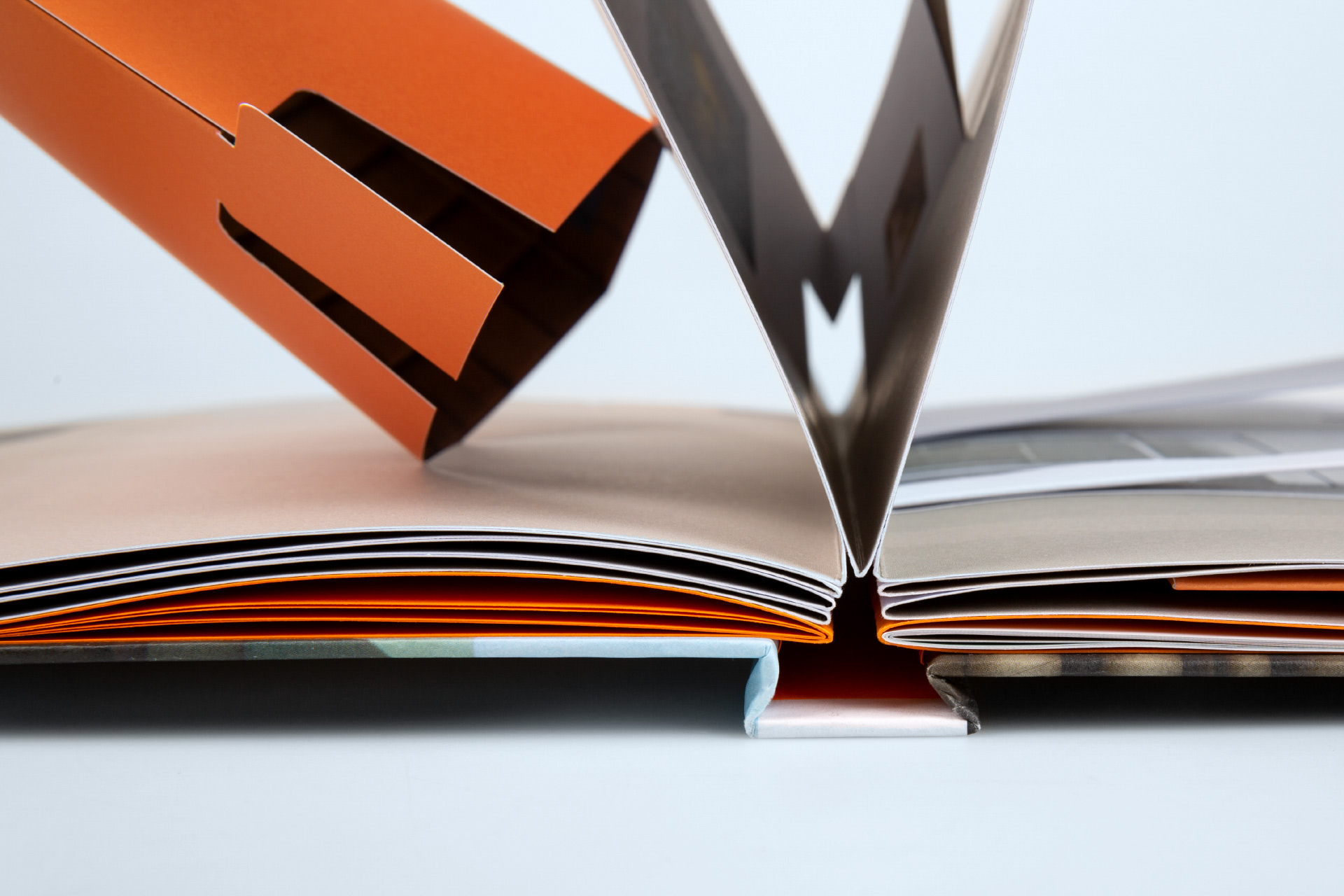 Very good impact behaviour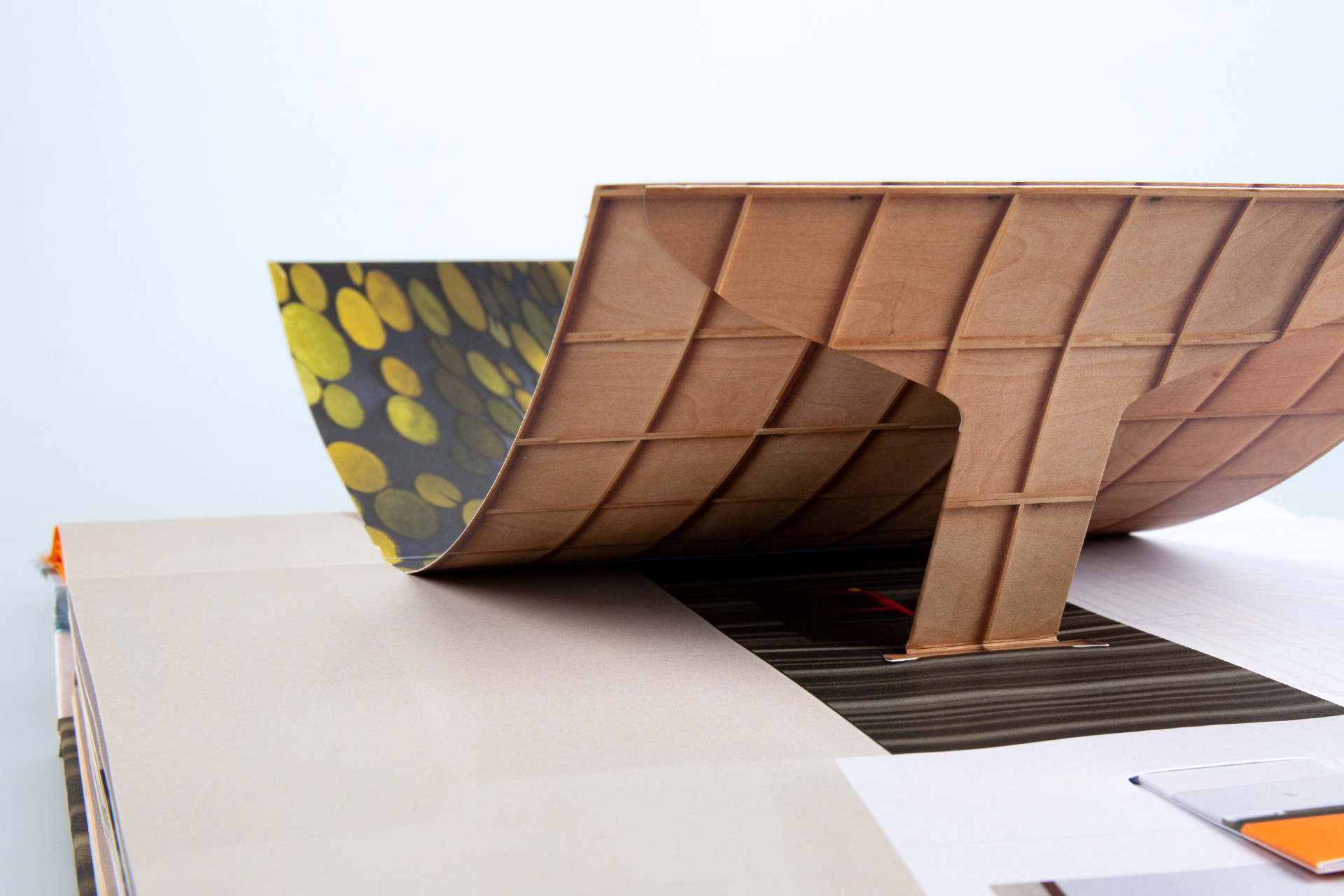 Precision work: pop-up with pull element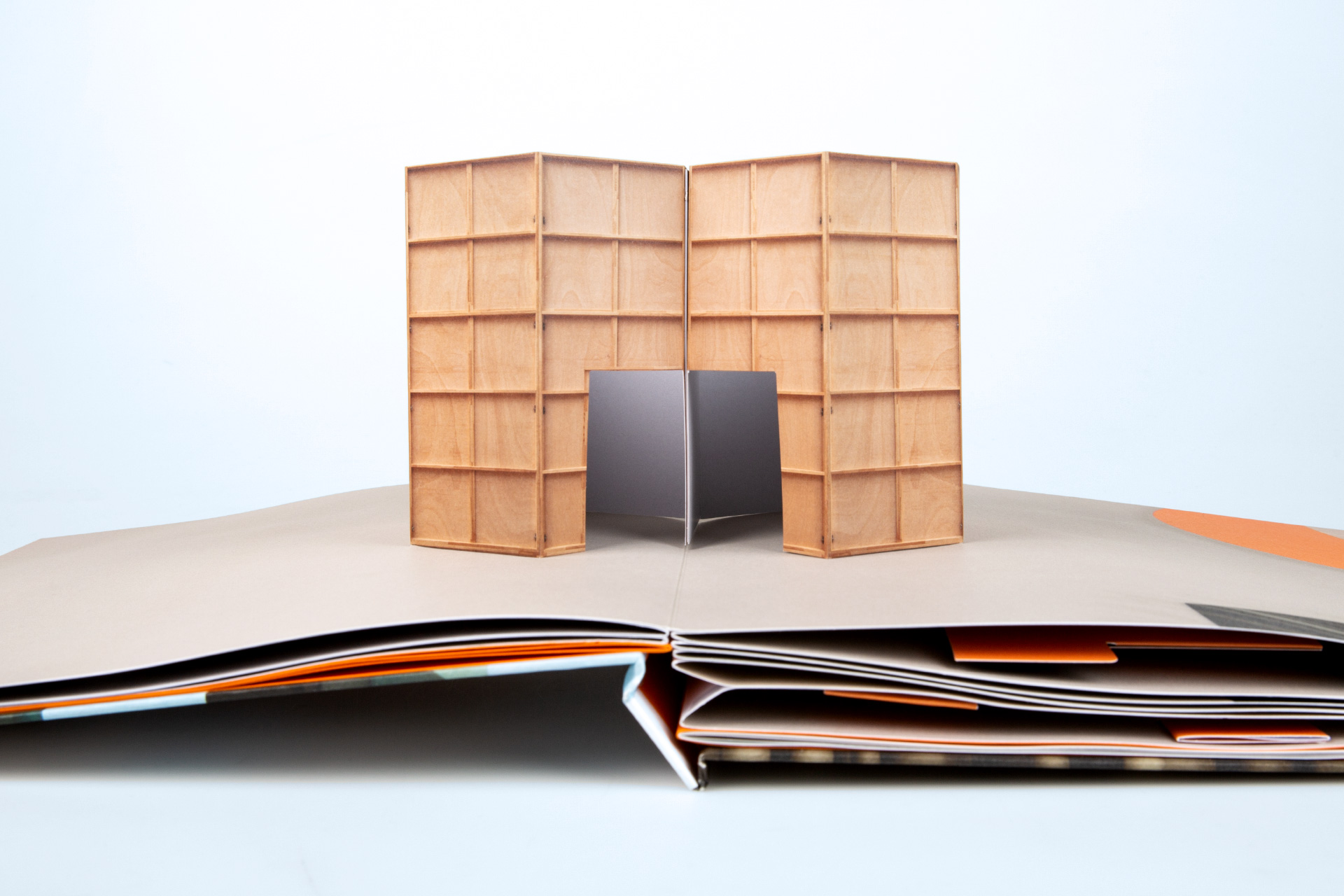 Straight edges: Pop-up shows installation
The content of the book is divided into three sections, which differ from each other both visually and haptically. The first 12 pages of the book contain the text section and are printed in 1-colour black on orange through-dyed uncoated paper, finished in thread-knot backstitching – also known as satchel binding – and laminated to the paper-covered box cover with the U1. The U4 is bound to the first page of the main body. The main part itself is made with the pop-ups as a layflat binding from uncoated paper. The third part of the book is like a separate booklet within the book: Here the 24-page content is printed in 4 colours on a glossy pictorial paper, wrapped with the orange through-dyed material of the first part of the book and finished as a thread-knot backstitch stitching. The U1 of the booklet is bound to the last page of the main part and the U4 to the box cover.
Box cover
Punching on U1
Pop-Ups
Layflat binding
Thread knot backstitch basting
Various content papers
Contact
Write to us and we would be happy to advise you.
Do you have any questions, or would you like to speak directly with a representative?