The Original Jägermeister Book
Callwey Verlag
A renowned company and its cult drink
Under the title "The Best Nights of Your Life: The Original Jägermeister Book", Callwey Verlag has published a tribute to a special drink and its manufacturer.
The former celebratory drink for hunters has long been able to point to a worldwide success story. The history of the Jägermeister company from the end of the 19th century until the present day and the development of the famous herbal liqueur is presented in an entertaining manner, with numerous historical photos and documents. Who knew that 56 herbs, roots, blossoms and fruits are needed as a basis for the production of the drink? The book divulges all this information and much more in its four chapters: Our Masters – Our History – Our Taste – Our Best Nights. Even diehard fans of the cult drink are likely to learn something new here.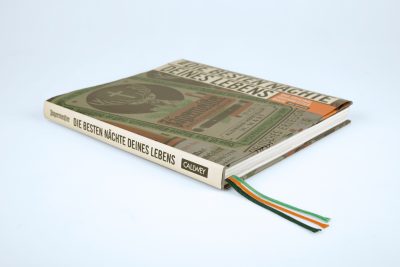 Hardcover with dust jacket and three ribbon markers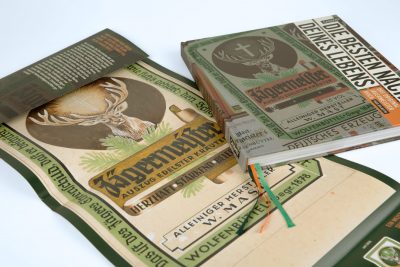 Dust jacket, printed on both sides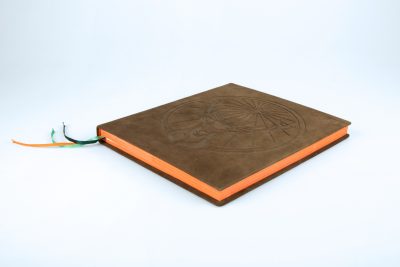 Limited edition with coloured edges in orange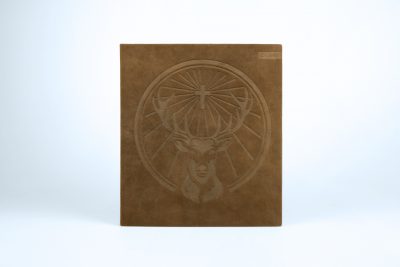 Book cover with suede cover and embossing
Spine with embossing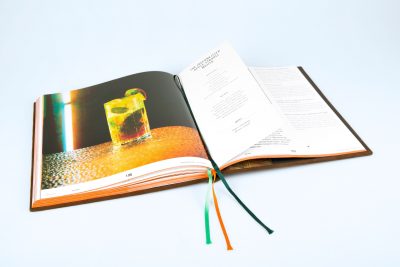 Shortened contents pages
The large-format book with box spine is available in German and English. The title doesn't rely on elaborate finishes, with the oversized Jägermeister label alone lending the presentation an impressive aura. The book is equipped with a dust jacket that could well be used as a poster due to the printing on the inside. Here, the adjustments in product design are illustrated on the basis of the labels from 1935-2016. In addition to the obligatory shortened preface and postscript of the Callwey titles, some of the inside pages are also specially shortened in this book. Conceptually this is particularly clever, as the pages in question feature cocktail recipes whose main ingredient – how could it be otherwise – is Jägermeister.
In addition, the book has three ribbons to match the Jägermeister colours in light green, orange and dark green.
In addition to the trade edition, a small, limited edition – also in German and English – was produced especially for the company. The book blocks of this special edition have an orange colour edging. The suede-covered and embossed book cover testifies to the exclusivity of this edition.
Dust jacket printed on both sides
Three ribbons
Shortened endpapers and contents pages
Limited edition with embossed suede book cover and three-sided colour edging in orange
Contact
Write to us and we would be happy to advise you.
Do you have any questions, or would you like to speak directly with a representative?