Lou Reed
Warner Music Group
Deluxe Edition with vinyl records, CDs and DVD
"New York", the 15th solo album by US rock musician Lou Reed, became one of his most successful recordings, reaching gold status in three countries. The highly political, socially critical work, which according to the artist should be listened to as a unit in the order he curated it, deals with social and ecological problems of his hometown New York City. While he addresses events and crises that determined the political and social climate at the time of its publication in 1989, he also repeatedly addresses issues such as racism, police violence and environmental pollution that seem more relevant today than ever.
Almost 30 years later, the Deluxe Edition is a revised version of the album in the form of a hardcover book in vinyl record size with many extras. In addition to the remixed version of the fourteen original tracks on vinyl record and CD, the product includes live recordings, bonus tracks, an audio interview with the artist and two previously unreleased songs.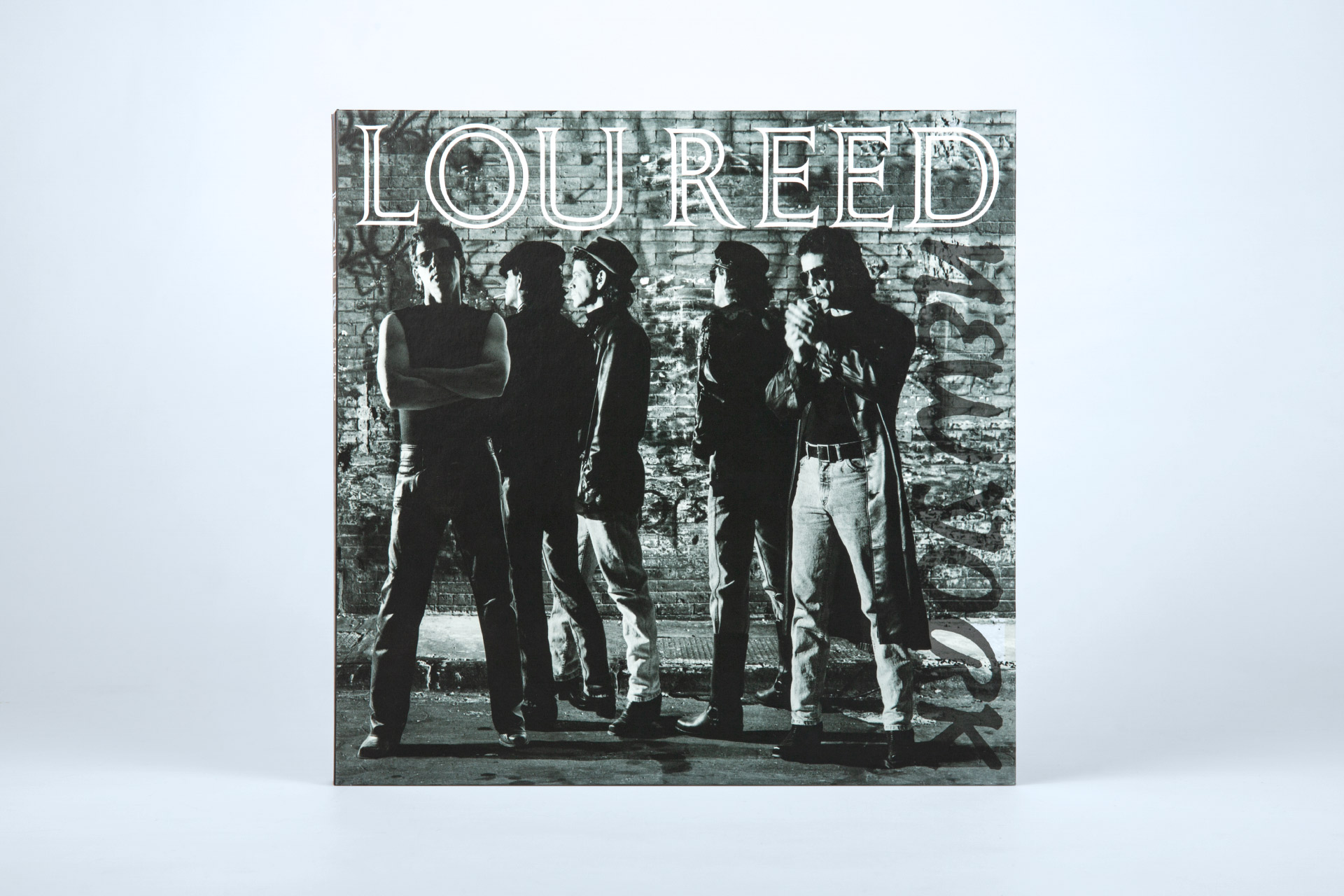 Deluxe Edition as a hardcover book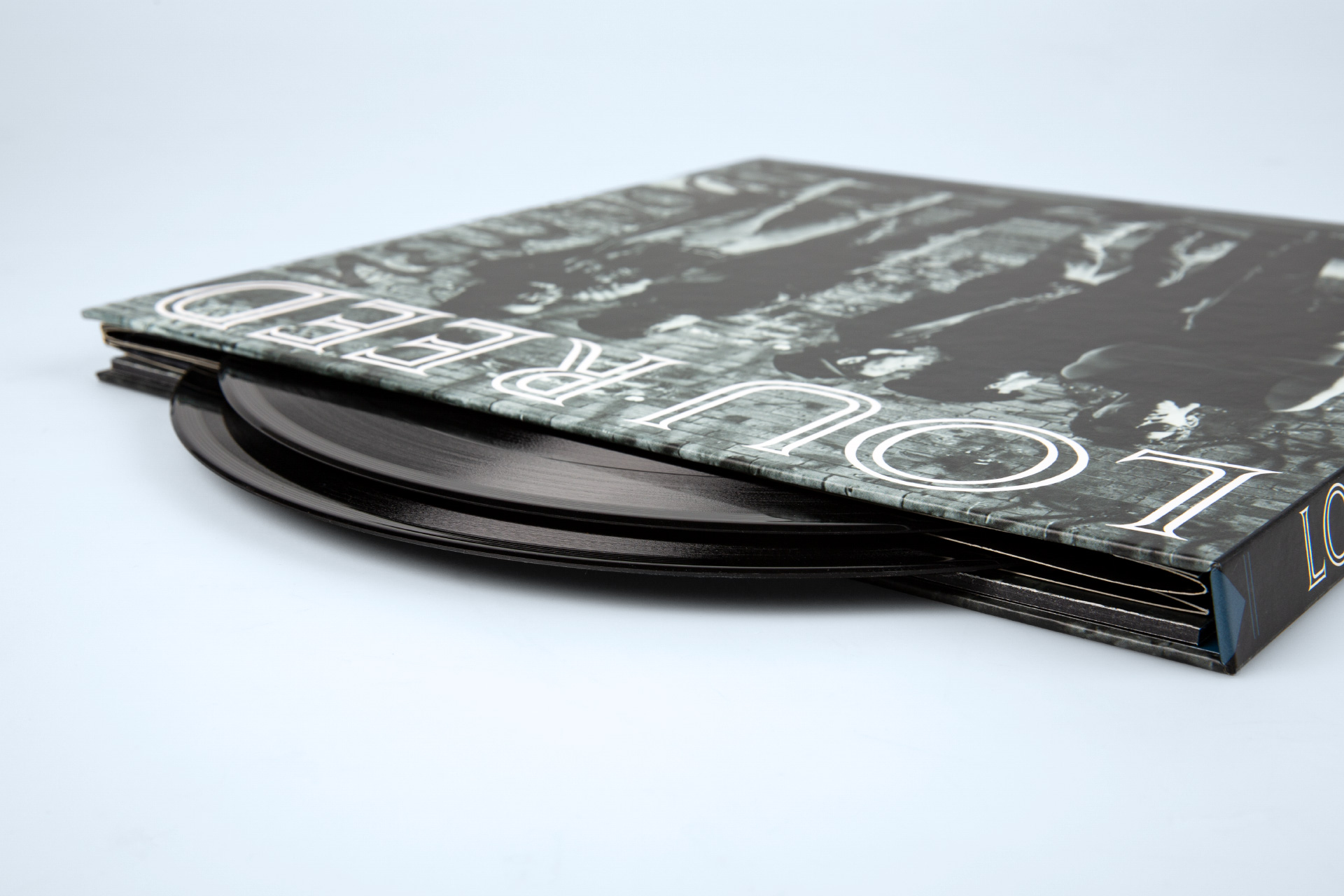 Hardcover jacket with glued-in gatefold for two black 12inch vinyl records (Virgin Vinyl)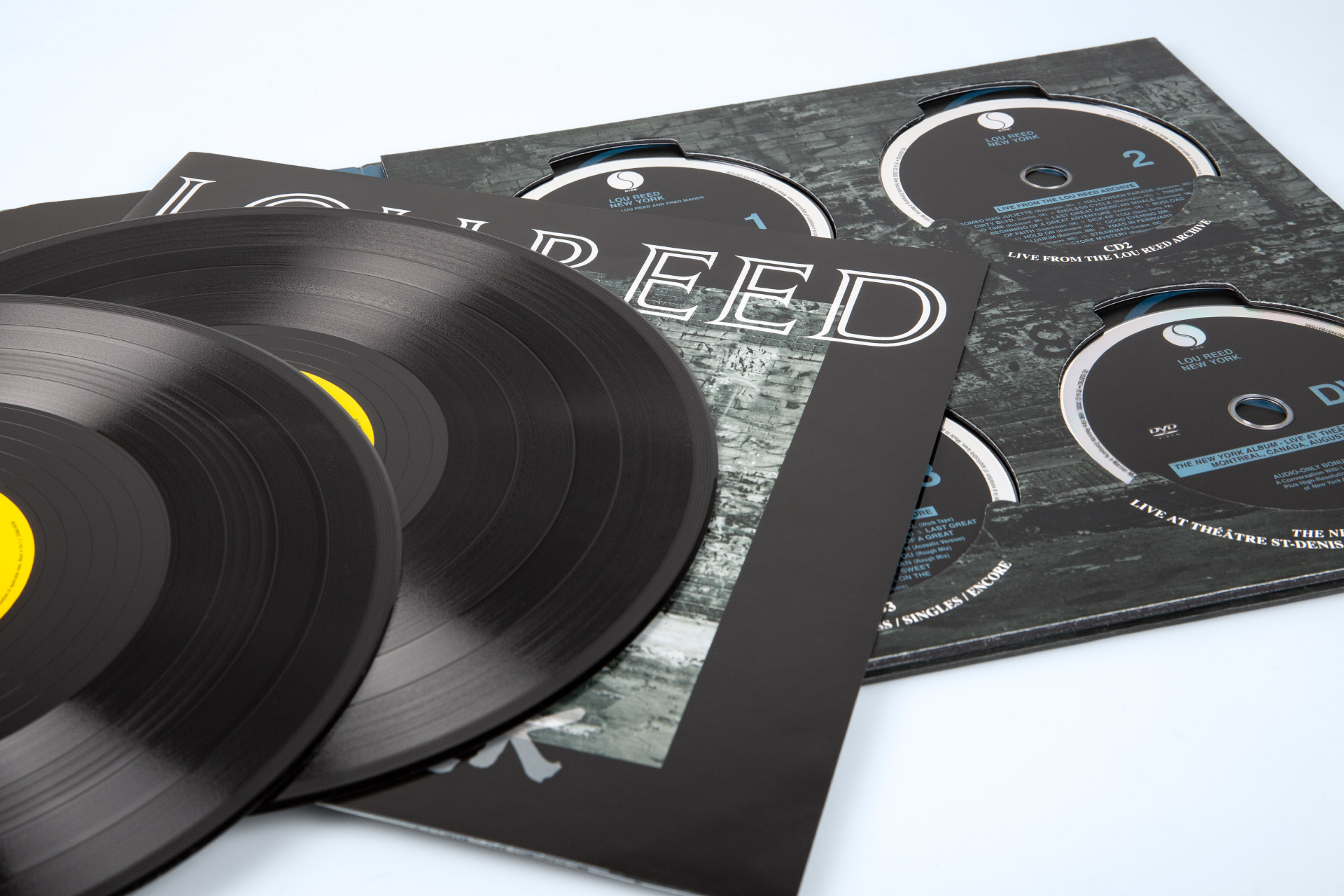 Vinyl records, three CDs, a DVD and booklet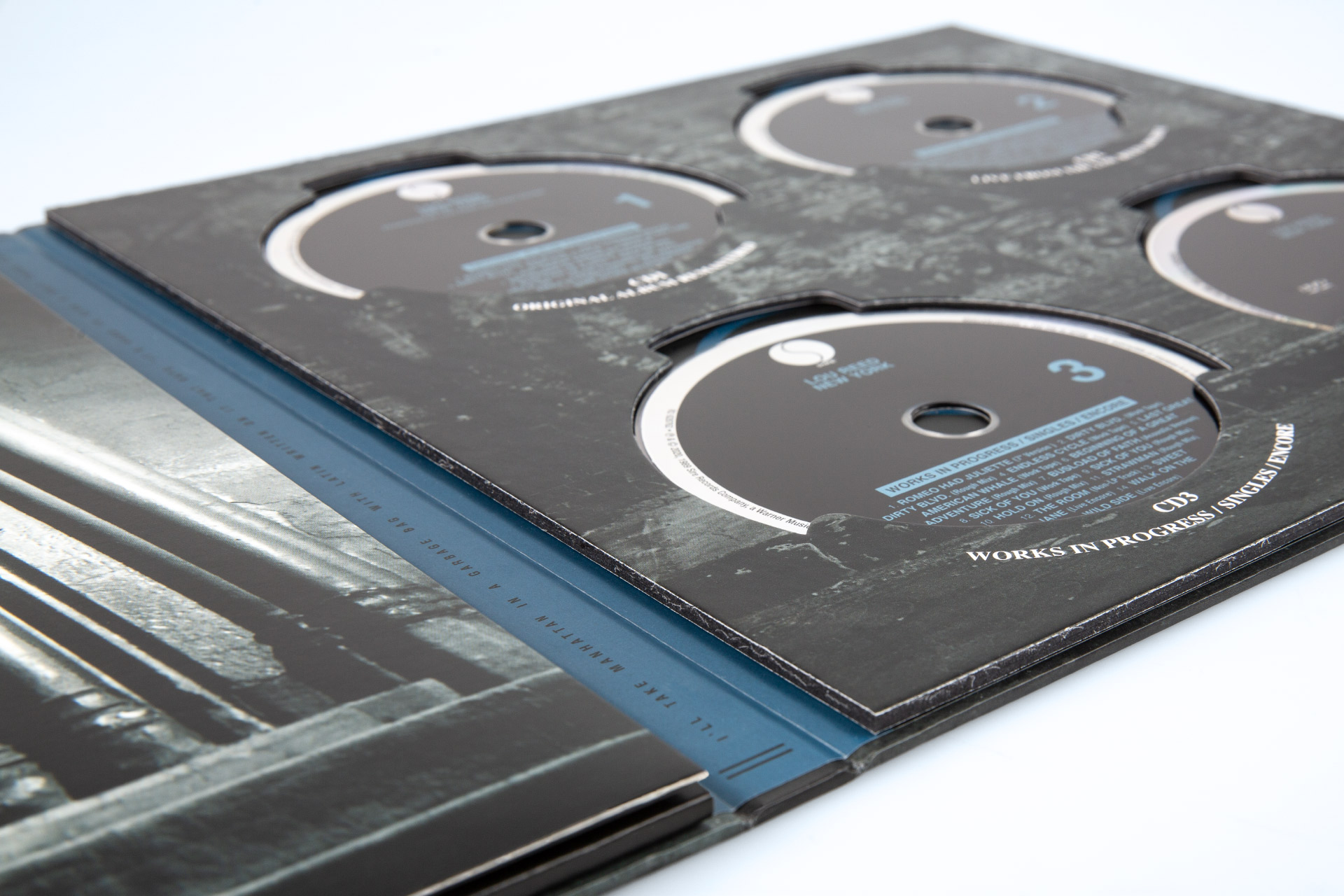 Glued-in cardboard tray as a plastic-free holder for the digital data carriers
The high-quality hardcover book features the use of a Pantone special colour on the cover and a glued-in gatefold containing two black 12inch vinyl records (180g heavyweight).
A cardboard tray for three CDs and one DVD was also produced. In addition to this product combination, a booklet with background information on the creation and song lyrics lets fans delve even deeper into the history and meaning of the album.
Take a closer look at the product!
Hardcover book with Pantone special colour on the cover
Cardboard tray for CDs and one DVD
Gatefold for two 12inch vinyl records 180g heavyweight
Contact
Write to us and we would be happy to advise you.
Do you have any questions, or would you like to speak directly with a representative?