Reissue as deluxe vinyl record set
In 2001, the "Ruhrpott AG" (RAG), a merger of the two groups "Filo Joes" and "Raid", released "Pottential", their second and at the same time last album before their dissolution in 2003. With lyrics about life and death, finding happiness and the class struggle, the hip-hop group founded in Bochum is one of the most influential voices of the German rap scene around the turn of the millennium. One of their first songs together, "Tief im Westen", which was first released in 2001, revives the sound of the '90s on "Pottential."
After 20 years, the album now appears as a reissue on vinyl record. With instrumental versions and bonus tracks, the deluxe bundle offers a comprehensive experience for all hip-hop fans.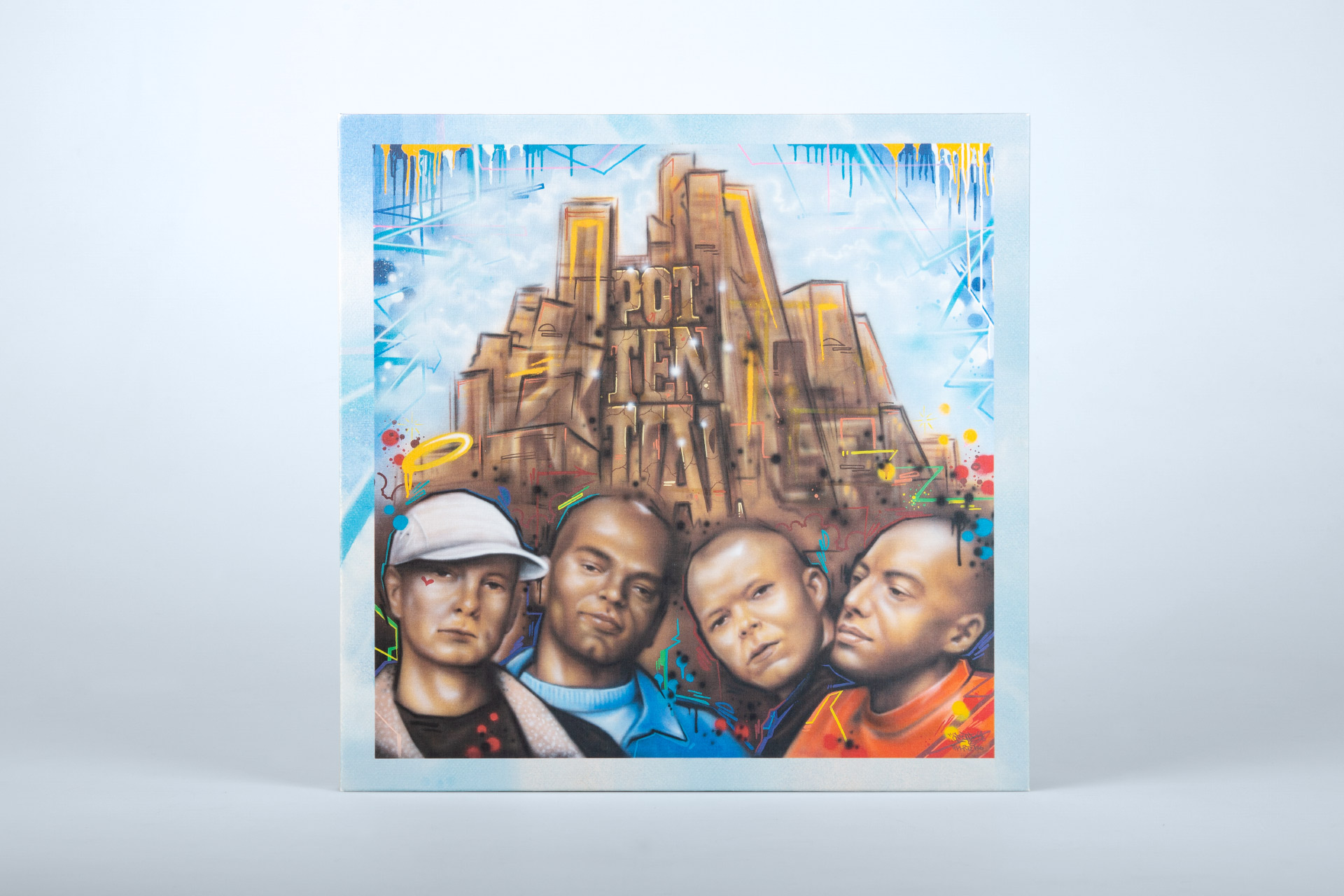 Anniversary reissue of "Pottential" as deluxe vinyl record set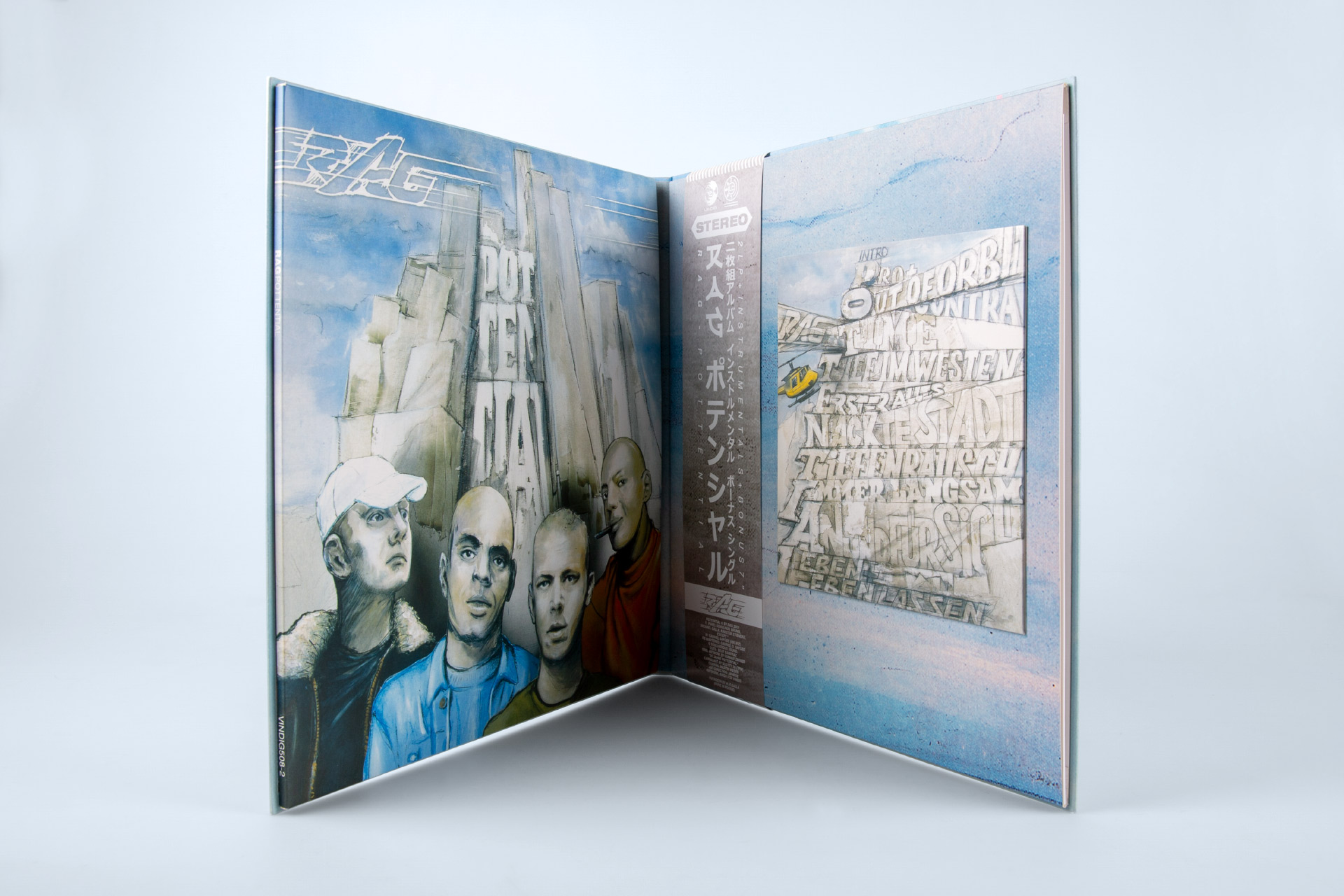 Book cover with glued-in slipcase, spine sleeve and maxi sleeve as well as folded-over paper banderole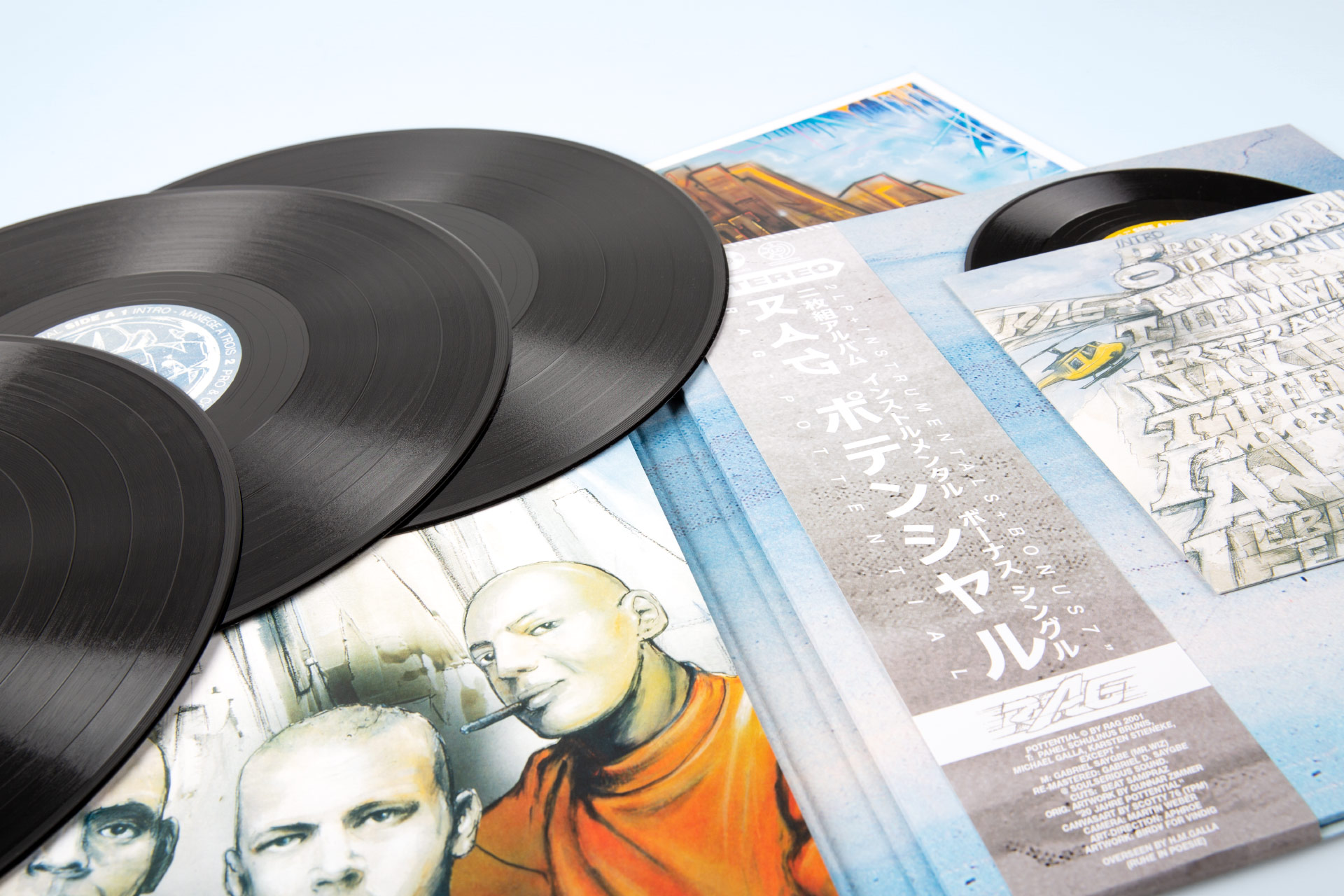 Deluxe bundle with three 12inch vinyl records and one 7inch vinyl record in black (virgin vinyl)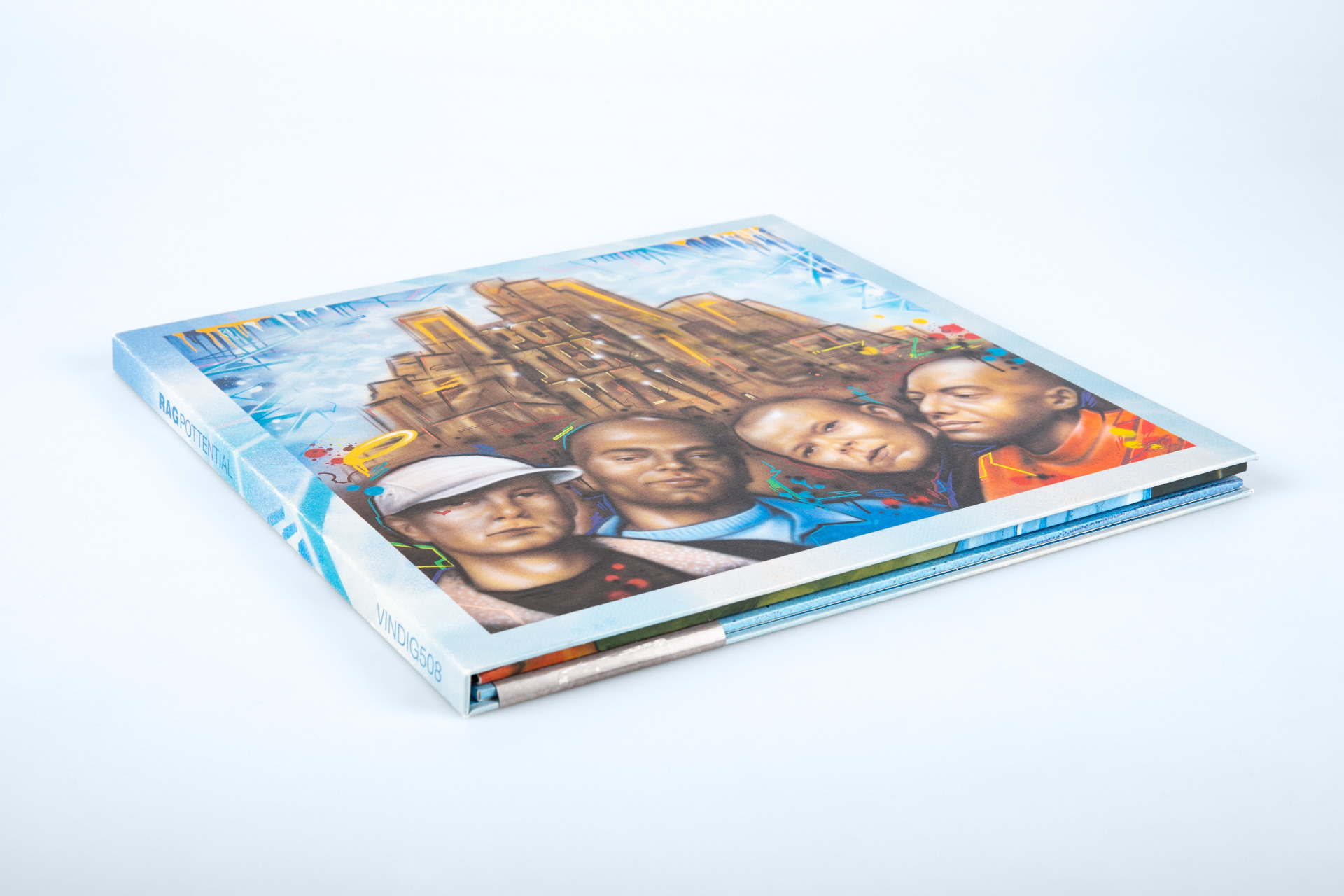 Vinyl record-sized book cover covered with fine linen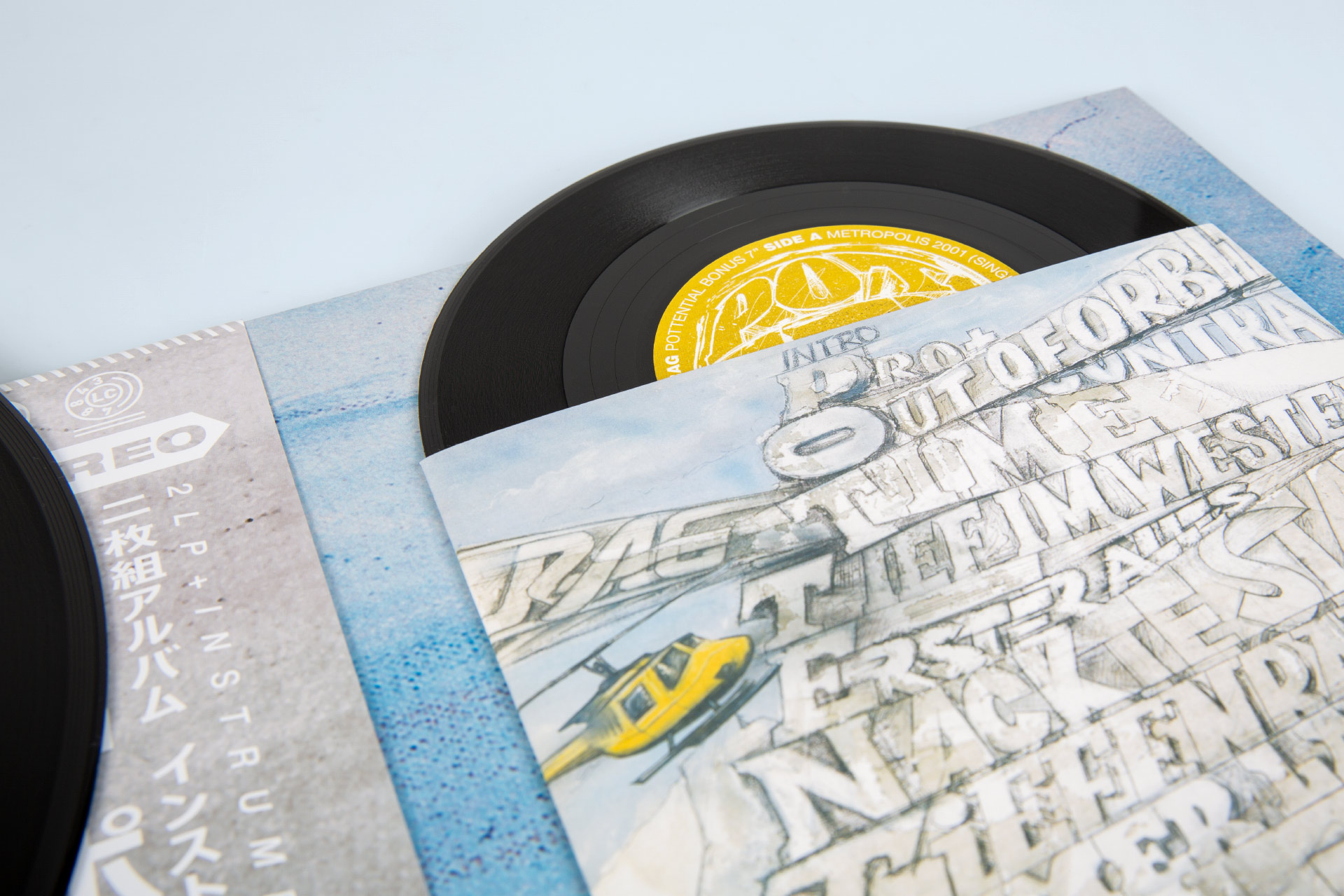 Glued-on maxi sleeve for 7inch vinyl record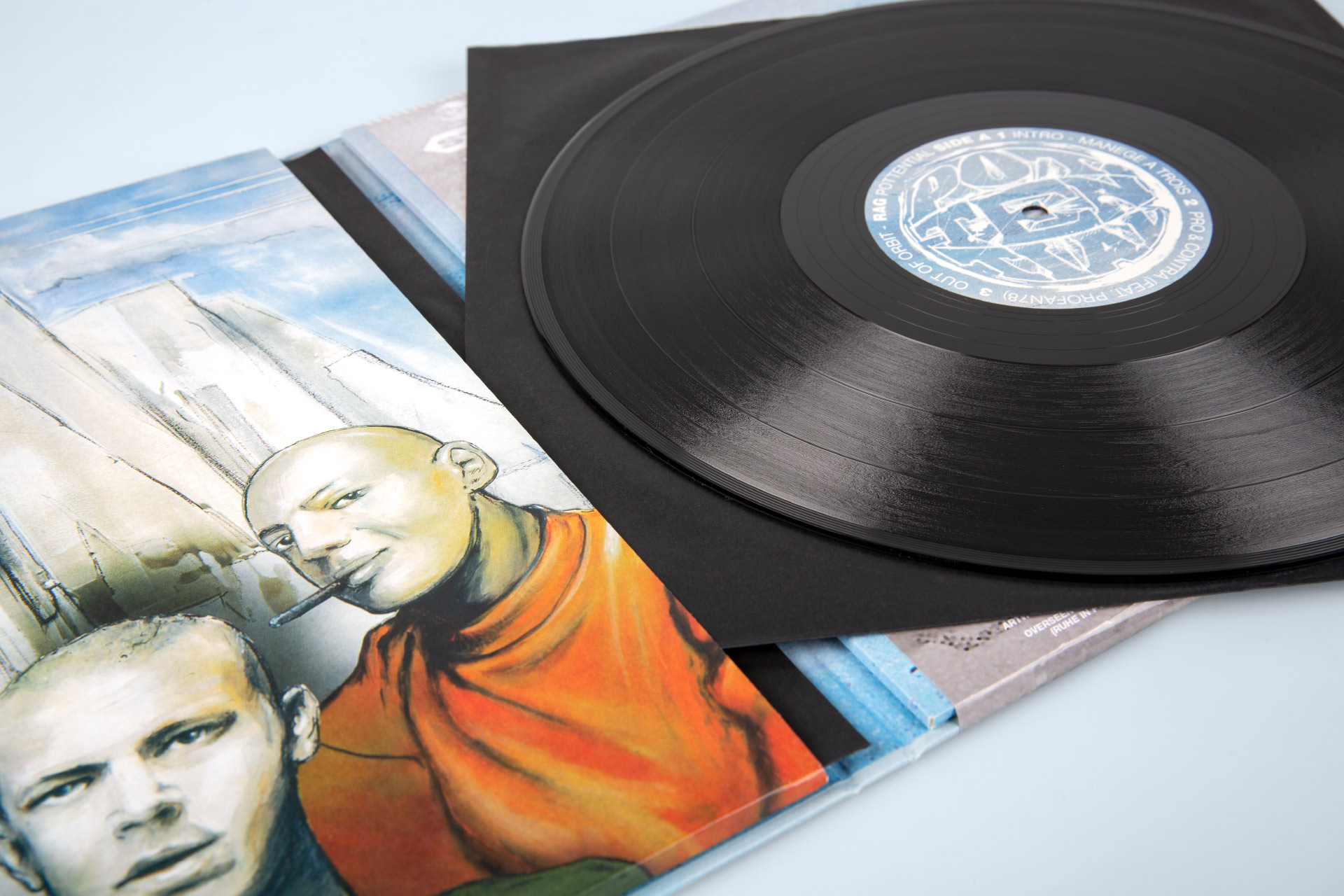 Glued-in slipcase with 5mm height and black inner sleeves
Inside the fine linen covered book cover, there is a glued-in slipcase with 5mm spine width and a spine sleeve for a total of three black 12inch vinyl records (virgin vinyl) and a vinyl record-sized art print.
In addition, a maxi sleeve for a 7inch vinyl record was made in black and glued to the spine sleeve. The product is rounded off by a paper banderole, on which further information can be found.
Take a closer look at the product!
Book cover covered with fine linen
Three 12inch and one 7inch vinyl record in black
Art print in vinyl record format
Contact
Write to us and we would be happy to advise you.
Do you have any questions, or would you like to speak directly with a representative?