50 Jahre Sammlung LBBW
Distanz Verlag
First-class art volume collection of the LBBW
Three art volumes united in a slipcase show a selection of the outstanding works of a large collection of modern and contemporary art. Landesbank Baden-Württemberg's art collection dates back to 1971, initially concentrating on regional art and only expanding to include international works at the beginning of the 1990s. Today, LBBW's collection includes over 3,000 paintings, drawings and photographs.
Big names such as Olafur Eliasson, Hannah Hoech, Cindy Shermann and Wolfgang Tillmans are featured in the anniversary edition "Jetzt oder nie. 50 Jahre Sammlung LBBW" by Distanz Verlag. Thematically prepared, the three hardcovers with 148 to 208 pages are in a paper-covered slipcase. The hardcovers are designed with coloured box spines in red, green and blue. This not only looks very striking in the black-covered slipcase finished with hot foil, but also underlines the categorisation of the anthologies into the various art movements.
The art volume collection will be published in July 2021.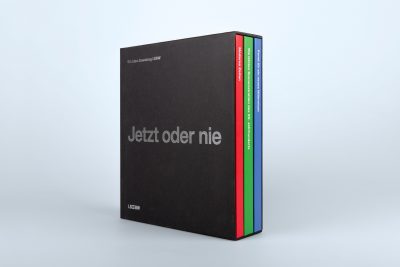 Three hardcovers in a slipcase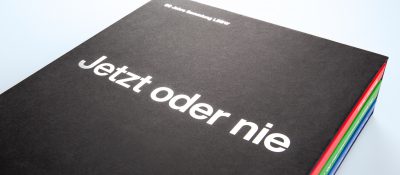 Hot foil embossing in silver on the cover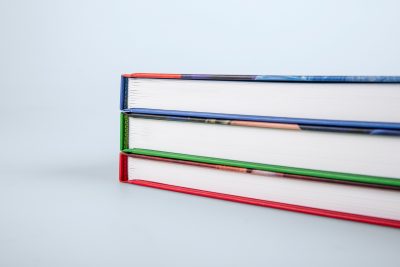 Hardcover with box spine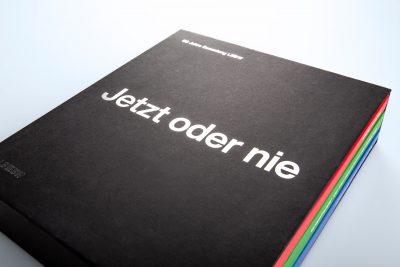 Slipcase worked from one piece
Hardcover with box spine
Thread stitched book block
Slipcase worked from one piece
Hot foil embossing in silver matt
Contact
Write to us and we would be happy to advise you.
Do you have any questions, or would you like to speak directly with a representative?