New album from SCHILLER
SCHILLER is one of the most successful German artists in the field of electronic music. He has reached number 1 in the German album charts with several albums and can point to various gold and platinum awards.
After SCHILLER presented recordings in orchestral sound with "EPIC", he dedicates his current album "ILLUMINATE" to electropop again in the style he is familiar with. The work is enriched by a collaboration with the Persian artist Yalda Abbasi and a twenty-minute opus with Thorsten Quäschning, the head of the Berlin electronic pioneers Tangerine Dream.
The 2D view of a three-dimensional illuminated object is the leitmotif for the cover design of the various products. If you look at this object from a certain perspective, this very symbol emerges. It is meant to show that things in life can be very versatile, depending on how you look at them.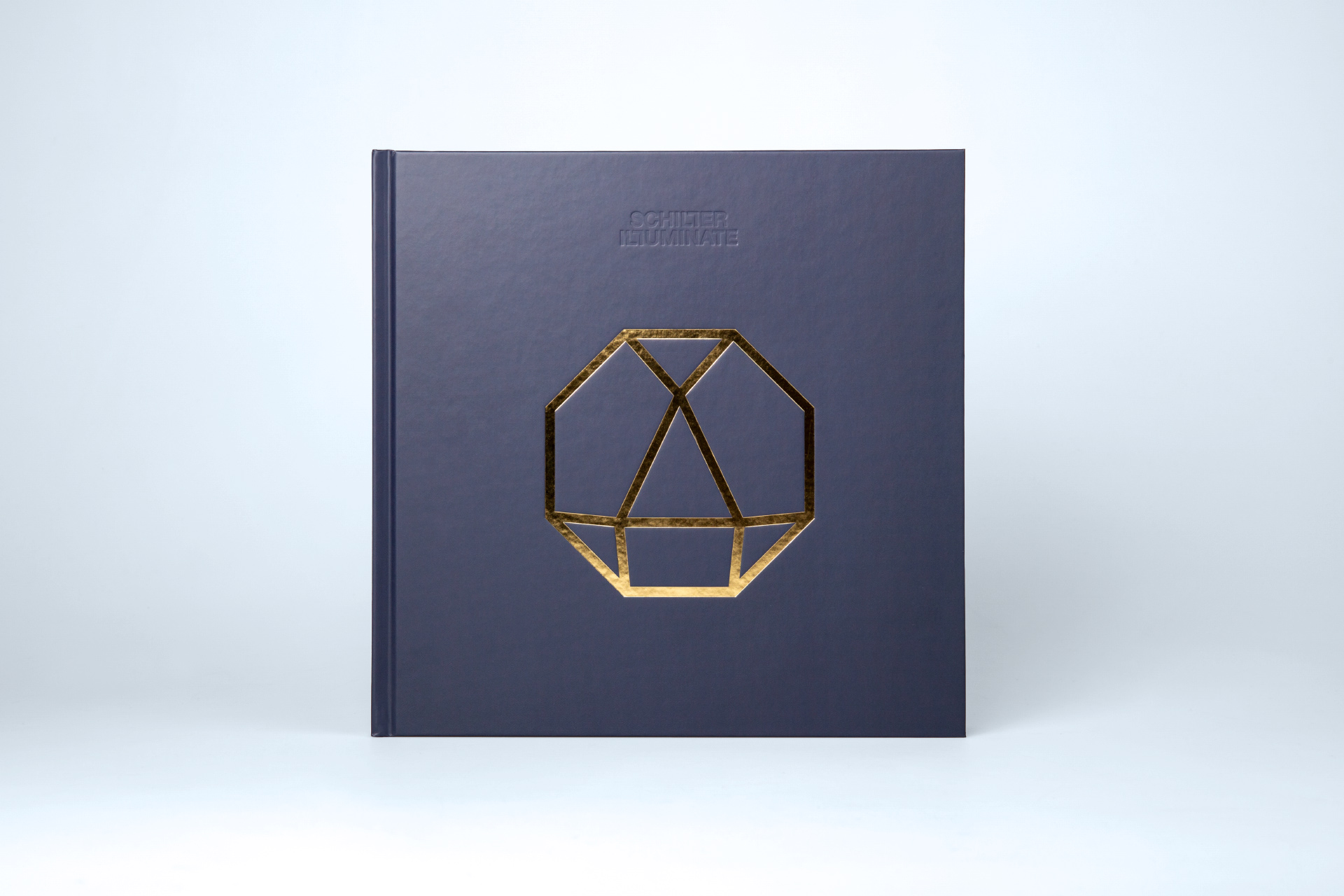 Limited Premium Deluxe Edition: Hardcover book in vinyl size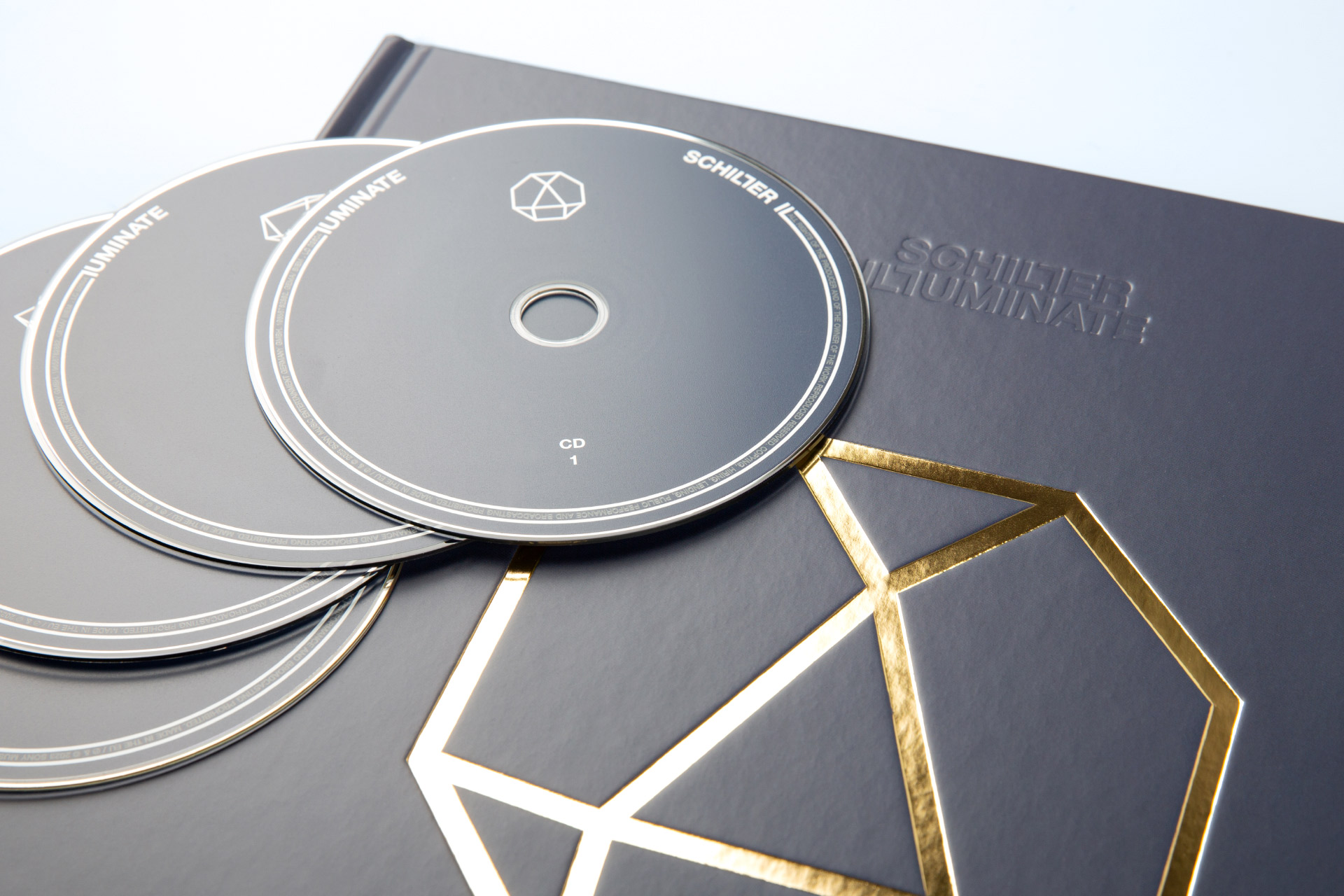 Filigree deep embossing and hot foil stamping in gold on U1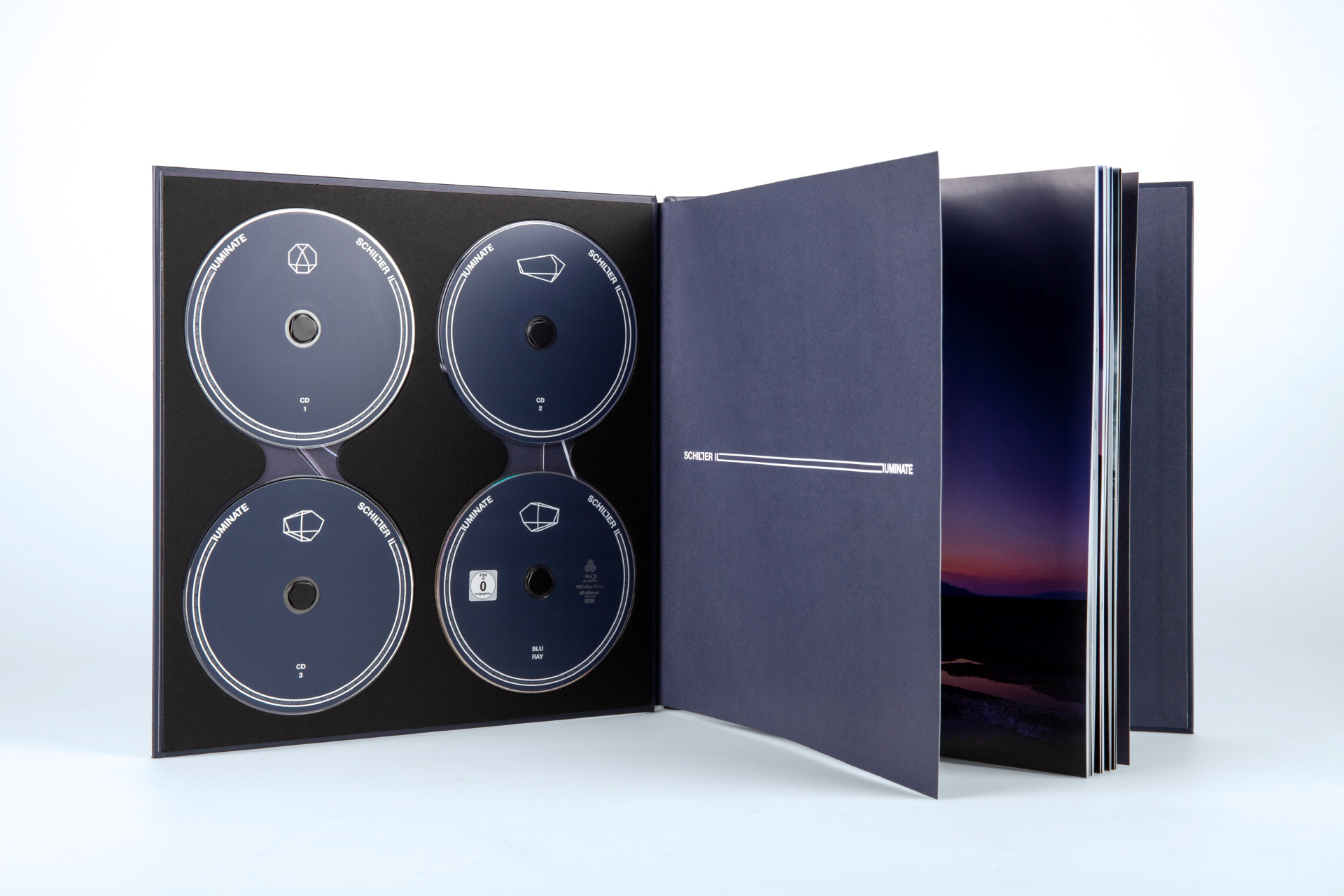 Combination of data carriers and book with 60 pages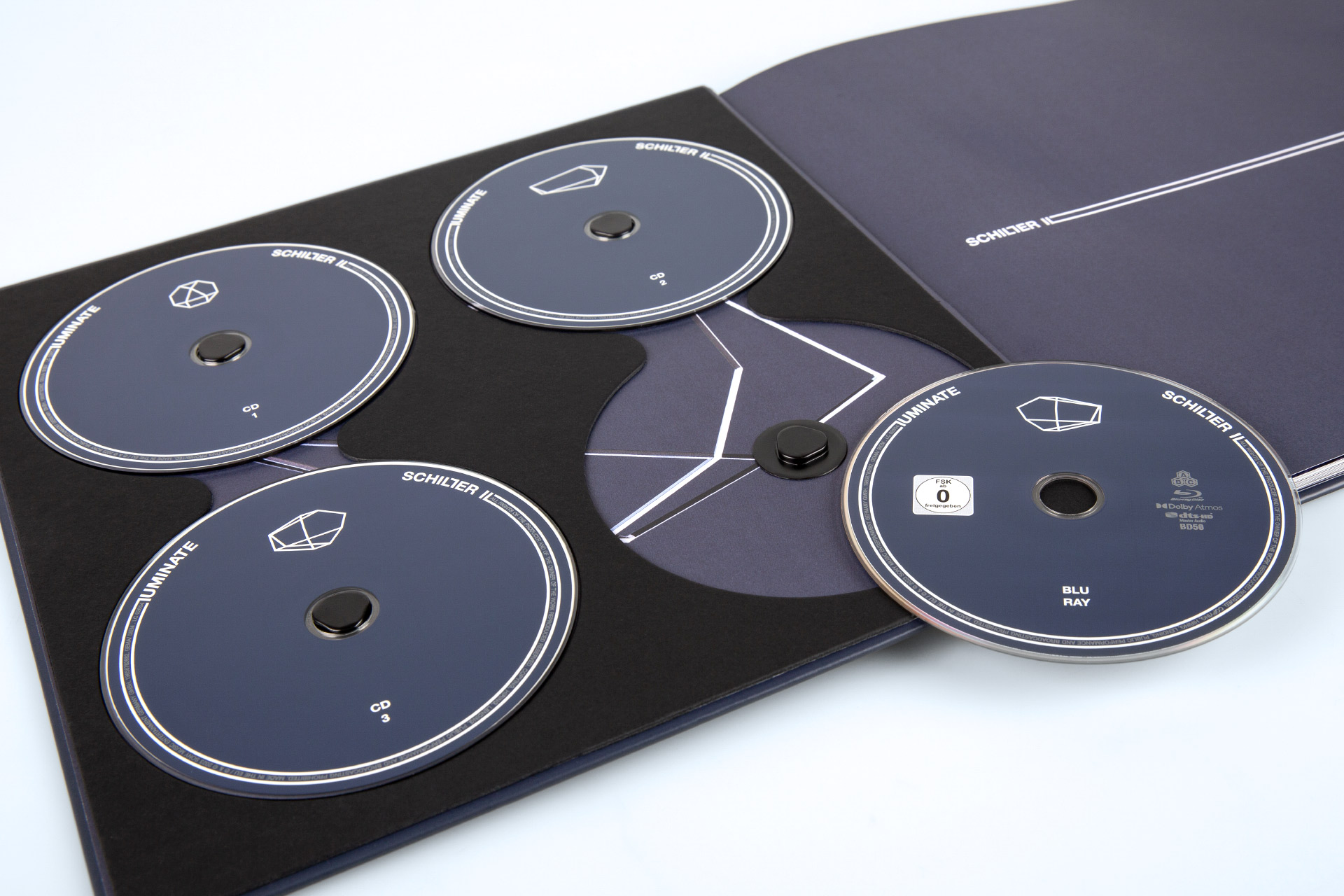 Integrated cardboard tray for three CDs and one Blu-ray Disc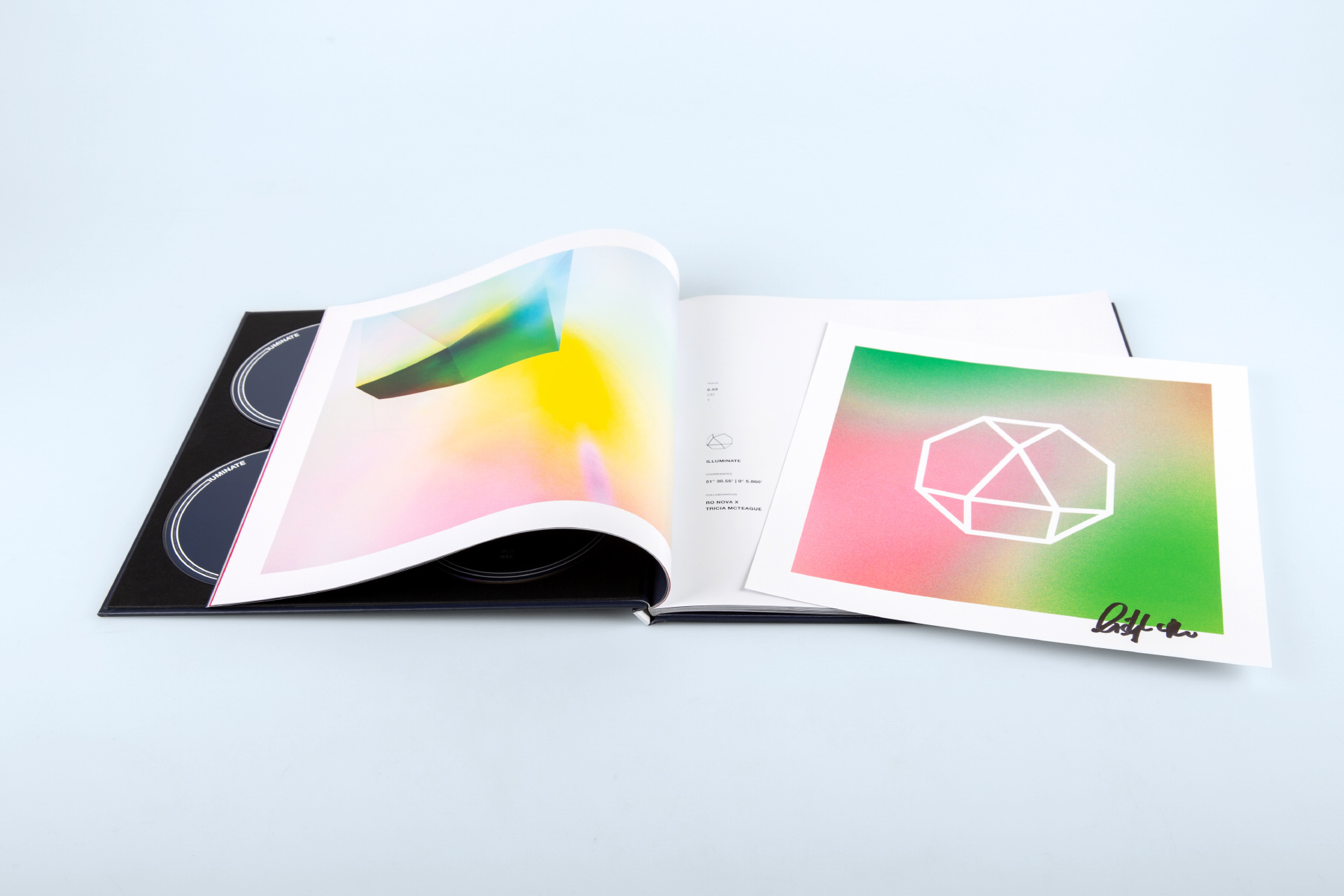 Signed und numbered artprint – each one of a kind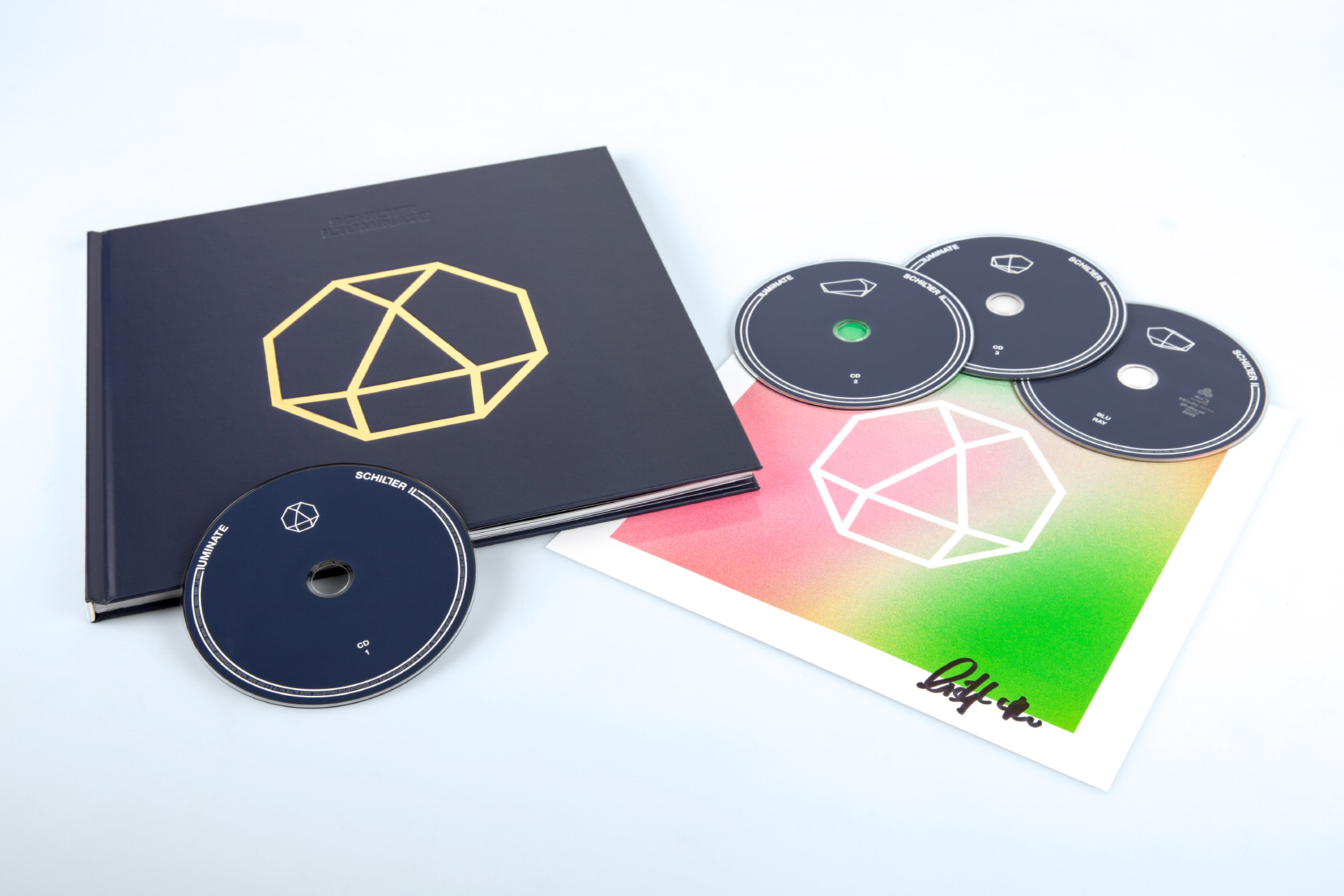 Finished edition with signed artprint and data carriers
The limited Premium Deluxe Edition comes in the form of a large-format hardcover book. Its front cover features deep embossing and hot foil stamping in gold. The U2 is provided with a cardboard tray for data carriers, in which three CDs and one Blu-ray Disc are placed. Enclosed with the book is a numbered artprint signed by the artist – each print is unique.
The album for the vinyl record version is released on two coloured vinyl records (180g) in dark blue transparent. These are packaged in printed inner sleeves and a gatefold finished with gold hot foil stamping and matt lacquer.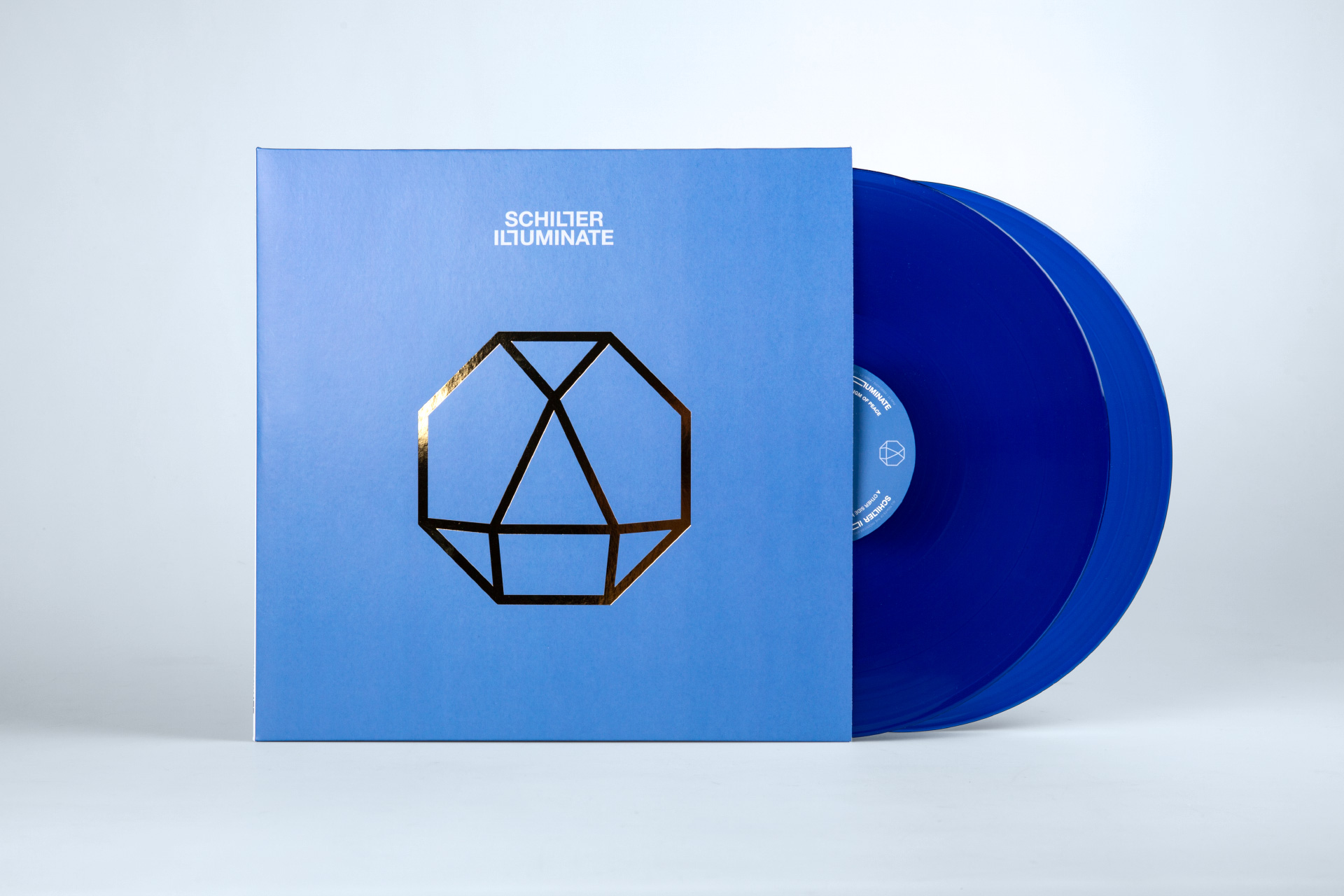 Gatefold with two vinyl records in blue transparent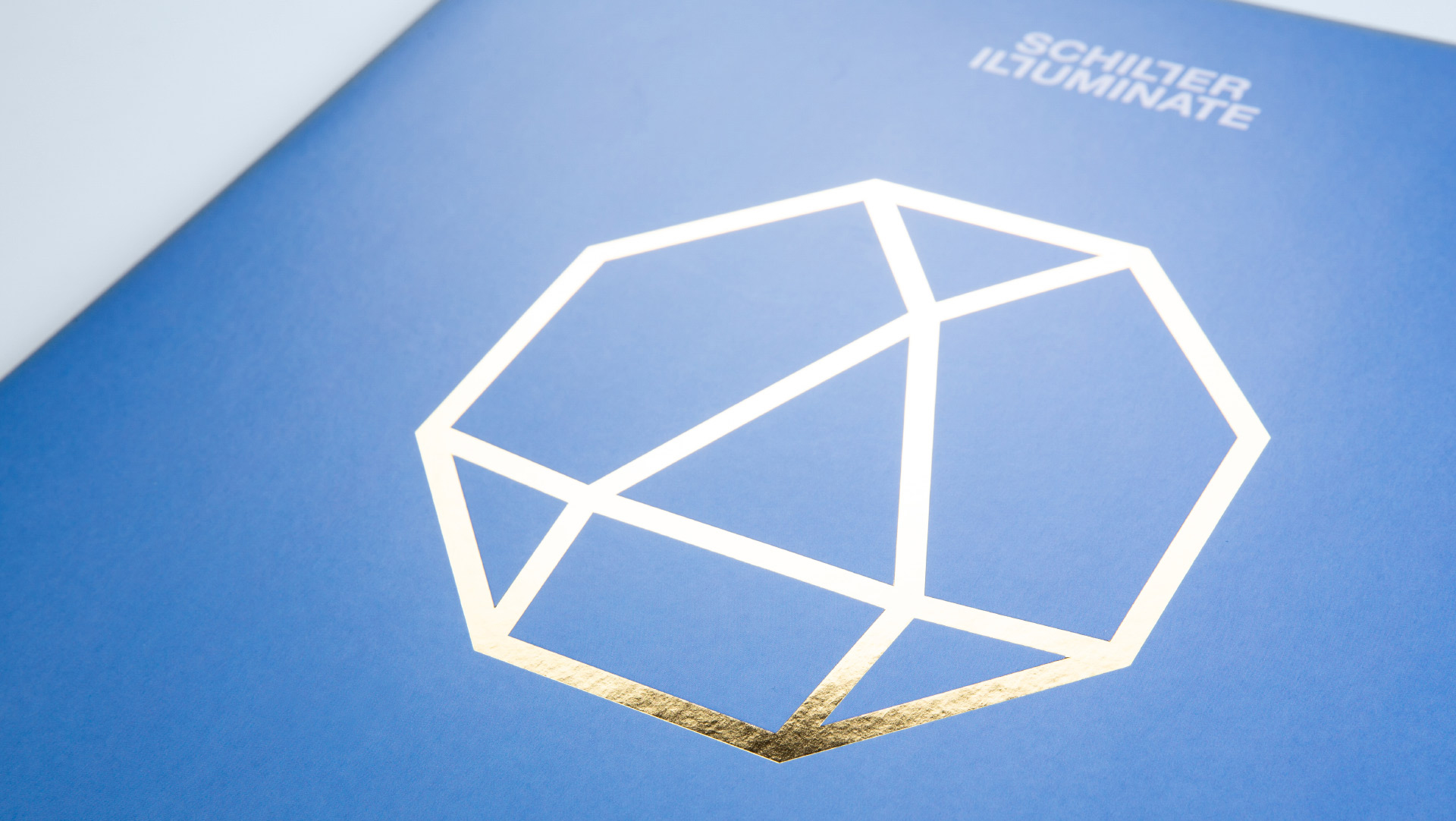 Gold hot foil stamping on U1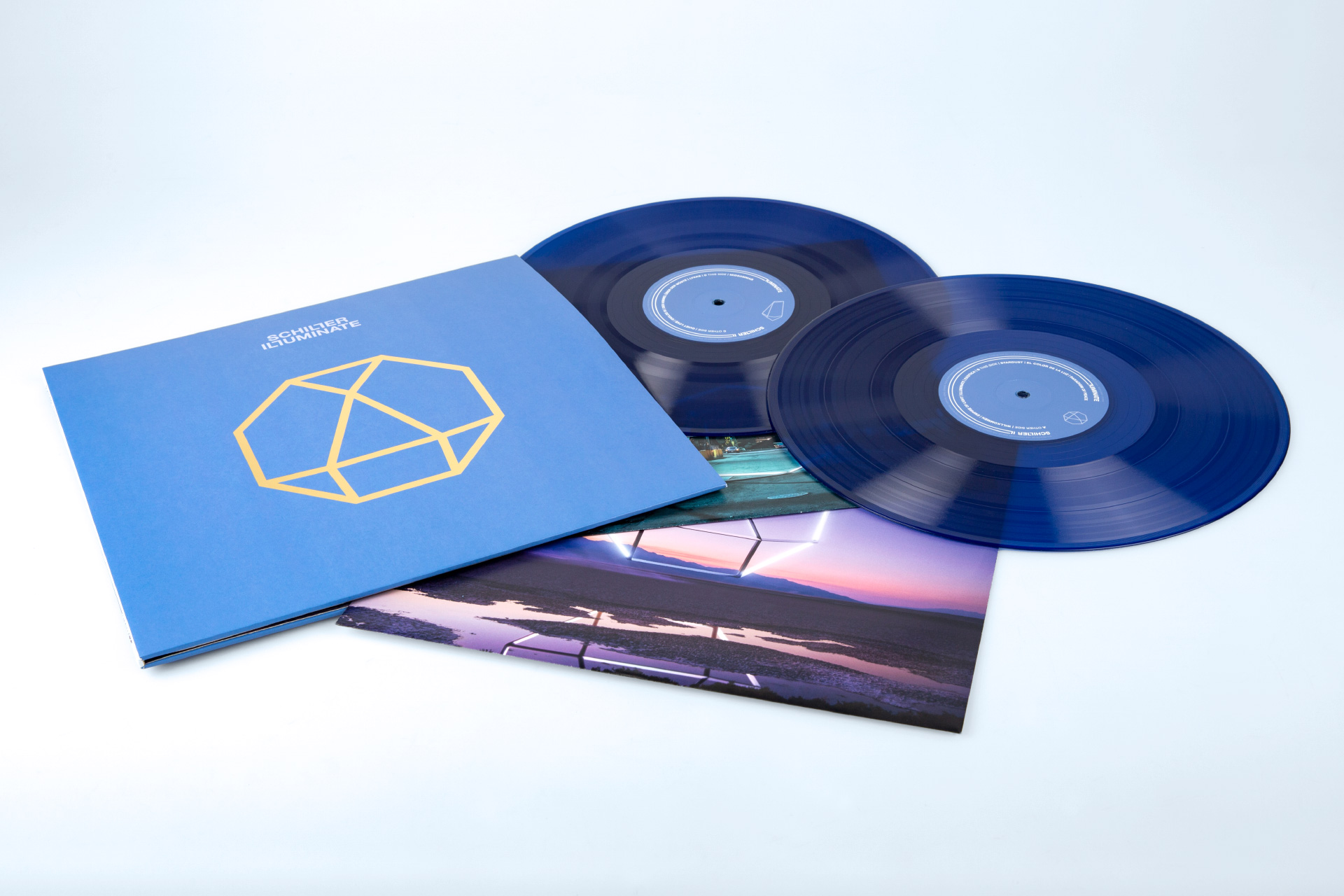 Printed inner sleeves complete the product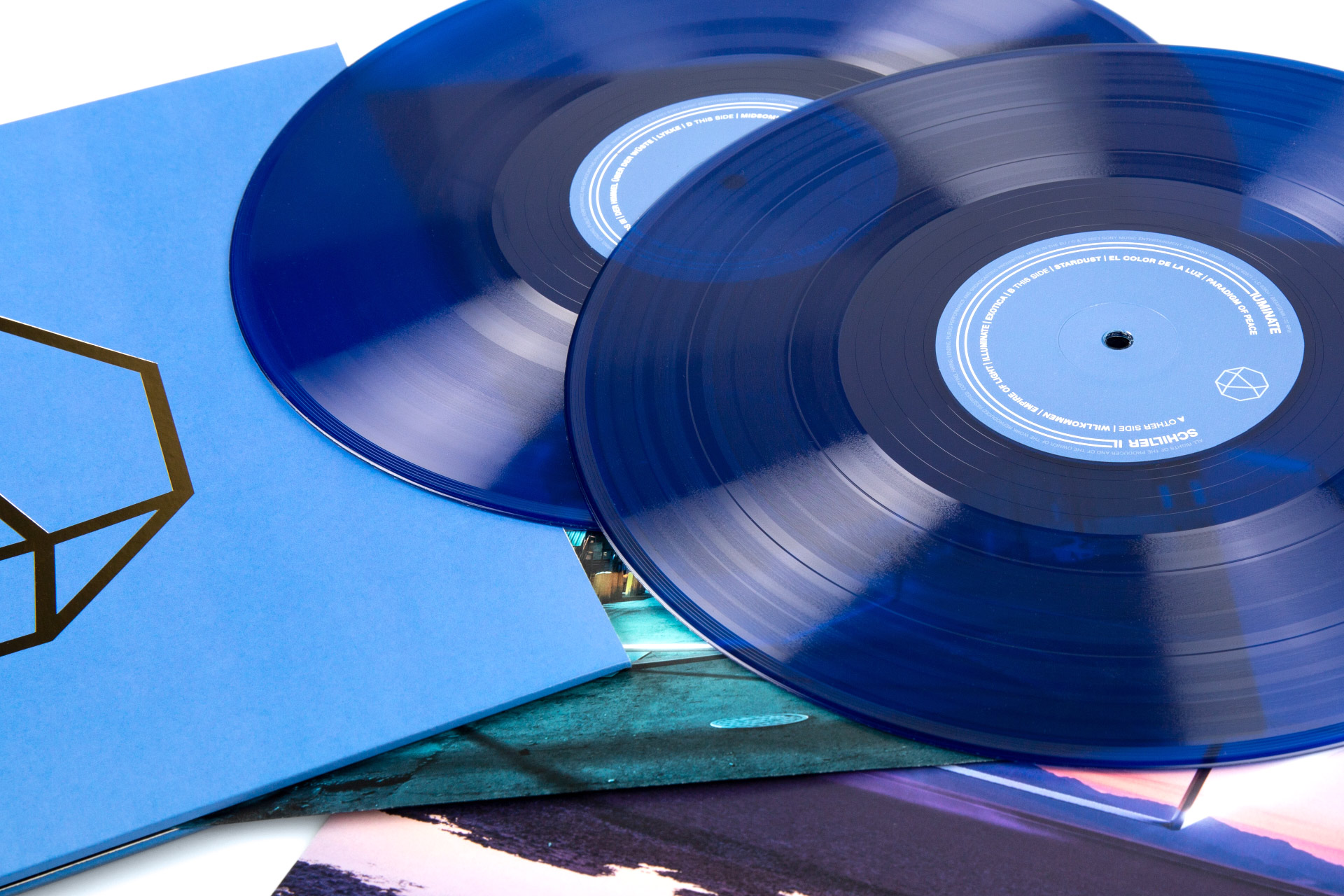 Blue transparent vinyl records in detail
Hardcover-book in vinyl size with deep embossing and hot foil stamping in gold
Cardboard tray for CDs and Blu-ray Disc
Hand-signed, numbered artprint
Gatefold with hot foil stamping in gold
Coloured vinyl records (180g) in blue transparent
Contact
Write to us and we would be happy to advise you.
Do you have any questions, or would you like to speak directly with a representative?