Biffy Clyro
Warner Records
Limited Re-Vinyl – Consequently sustainable with highest recognition
With "Cop Syrup", Biffy Clyro released a limited edition of their live concert on vinyl record, which was recorded at the Barrowland Ballroom in Glasgow and produced at the legendary Abbey Road Studios, among other places. The equipment of the LP is as minimalist as the three-member line-up of the Scottish rock band and at least as distinctive as the powerful sound of their music. For with this live album they manufacture a long-player in a sustainable way.
The 12inch record (140g) is a Re-Vinyl and consists of 100% recycled PVC. The special feature here is the coloured granulate, which produces a different colour appearance with each individual record pressing. Thus, each LP is a unique that exists only once in the world.
The labels are made of FSC-certified material and printed in 4 colours to match the layout of the album. The inner sleeve as well as the LP spine sleeve are made entirely of recycled cardboard. The muted colours lend a harmonious overall appearance to the artful design of the cover, which has been finished with a matte dispersion varnish.
By foregoing  plastic foil wrapping, the band succeeds in producing a vinyl record with a minimal amount of plastic. As clear as the features of this LP are, it is at the same time unmistakably sustainable – a must-have for every Biffy Clyro fan.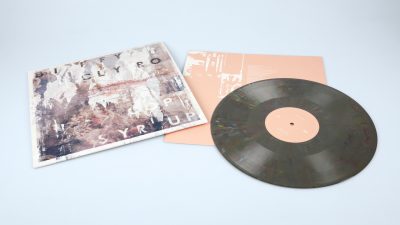 Cardboard and PVC from recycled material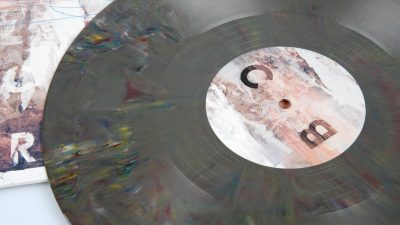 100% coloured Re-Vinyl with random colour appearance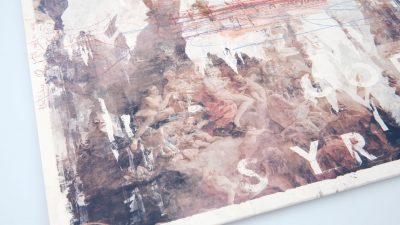 Recycled cardboard with 4-colour printing and matte dispersion coating
12inch coloured Re-Vinyl record (140g Virgin Vinyl)
Labels made from FSC certified paper
Inner cover and LP spine sleeve made of 100% recycled cardboard
Contact
Write to us and we would be happy to advise you.
Do you have any questions, or would you like to speak directly with a representative?