New studio album by the British rock band
With "An Hour Before It's Dark", Marillion have produced their 20th studio album, which was created in Peter Gabriel's Real World Studios.
earMUSIC relied on a range of different formats for this release, demonstrating how physical products can be impressively brought to life.
The CD version has been released in various forms of media packaging, such as a jewelbox, digipac and mediabook edition. In addition, there is a set consisting of CD and DVD packaged in a digipac and an edition with a Blu-ray Disc in a softbox. All these products come with a 24-page booklet.
Of course, the album is also released in analogue format, each as a double vinyl in black, blue and orange. The vinyl records are each packaged in printed inner sleeves and a gatefold.
Two limited edition box sets complete the range. Both are in the form of a lift off lid box, matt foil laminated and partially finished with UV varnish. The small box contains the digipac with CD and DVD, three guitar picks and a cap with the album logo.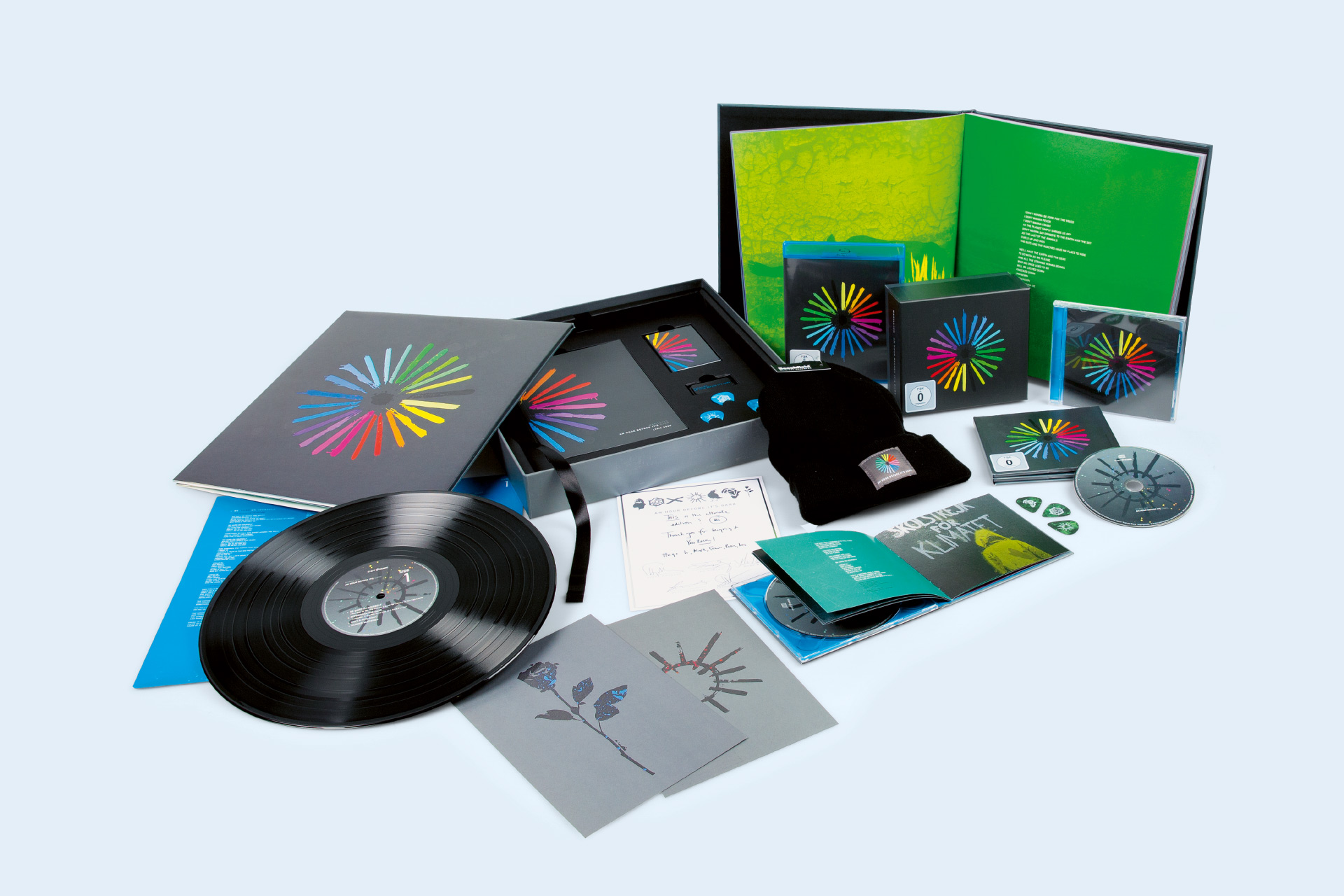 Various product formats: CD, DVD, Blu-ray Disc, vinyl records, box sets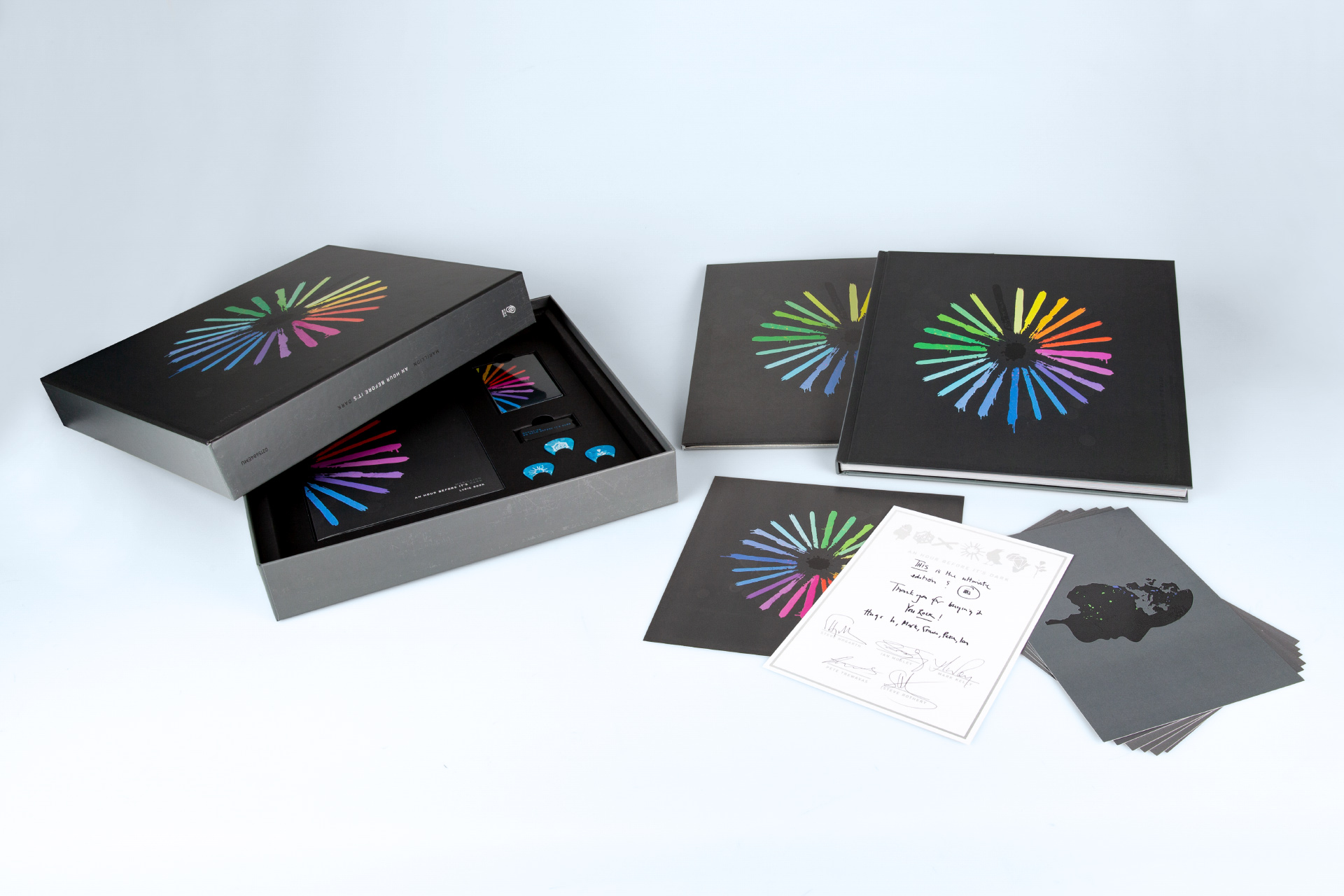 Ultimate Edition: Large box set with hardcover book, songbook, graphics, certificate, vinyl records, seven items of artwork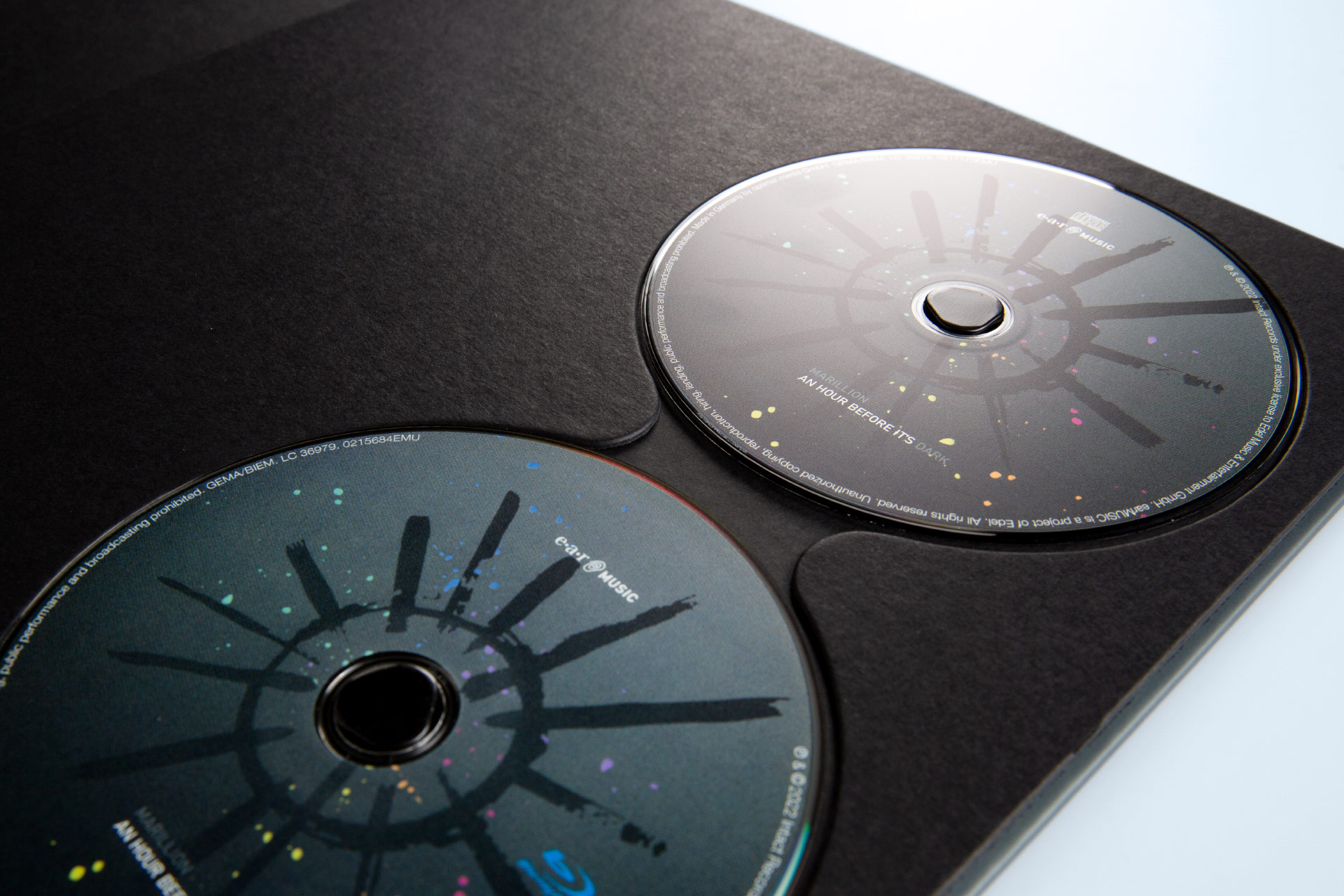 Hardcover book with recording for CD and Blu-ray Disc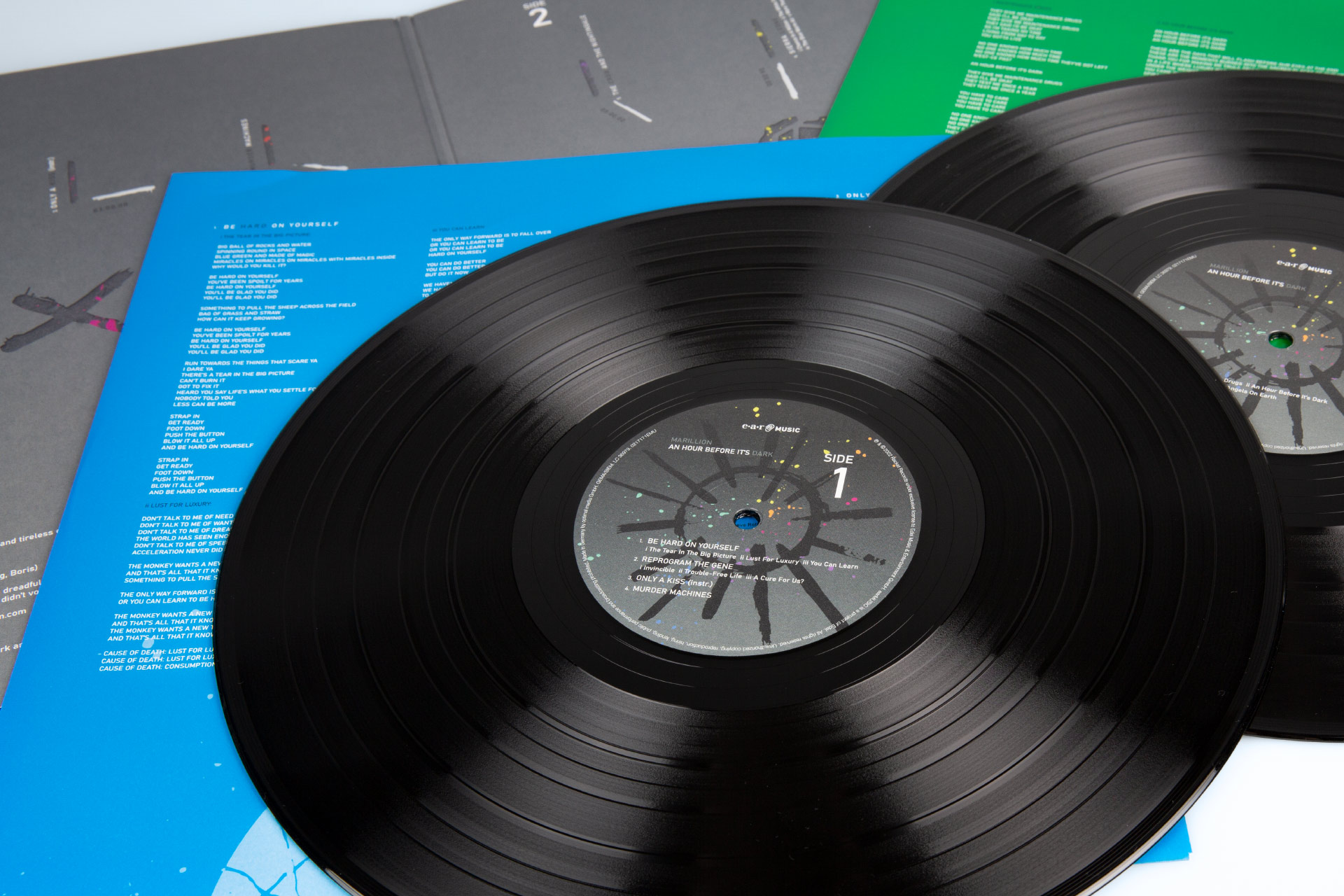 Vinyl records in black in printed inner pockets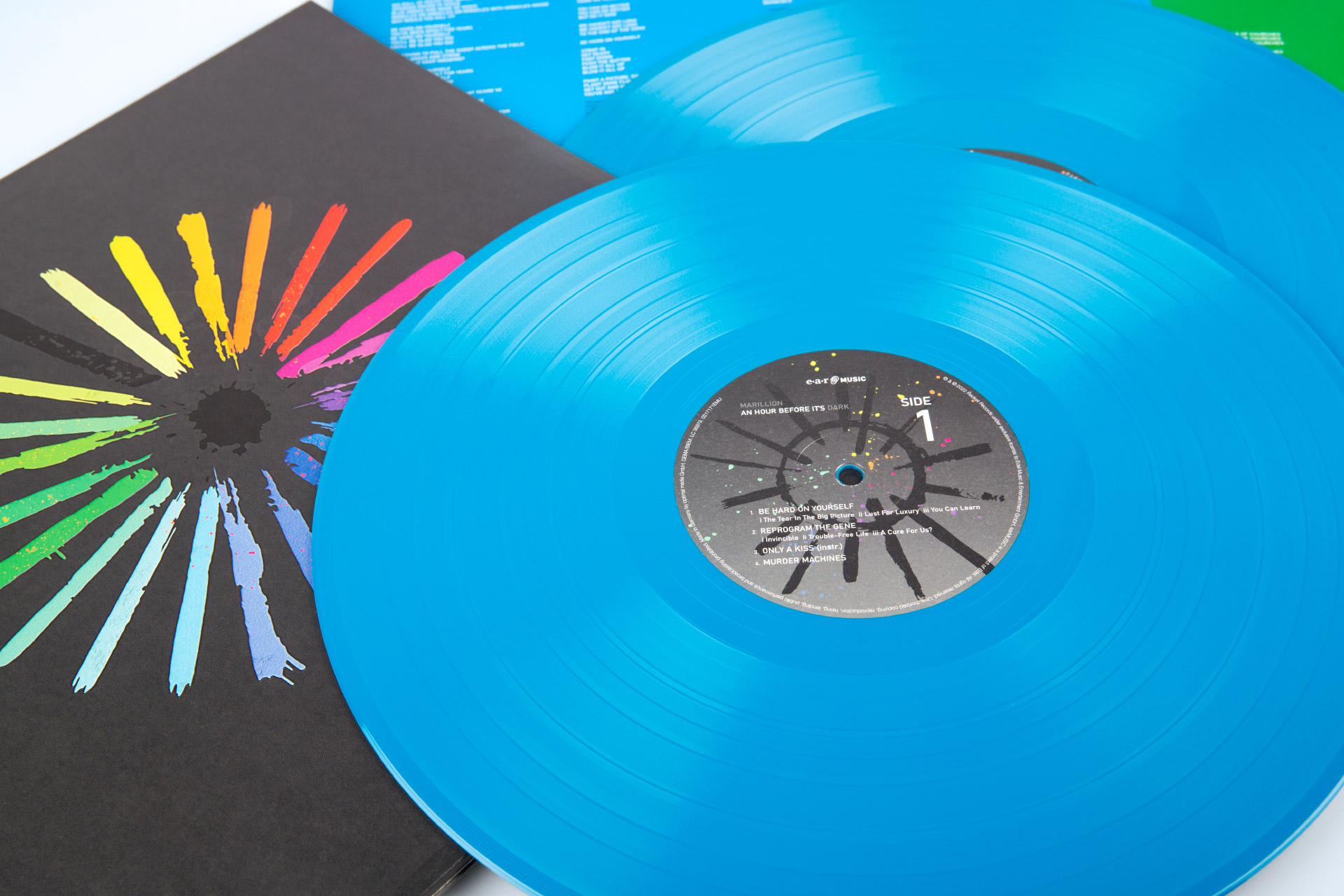 Vinyl records in blue in printed inner pockets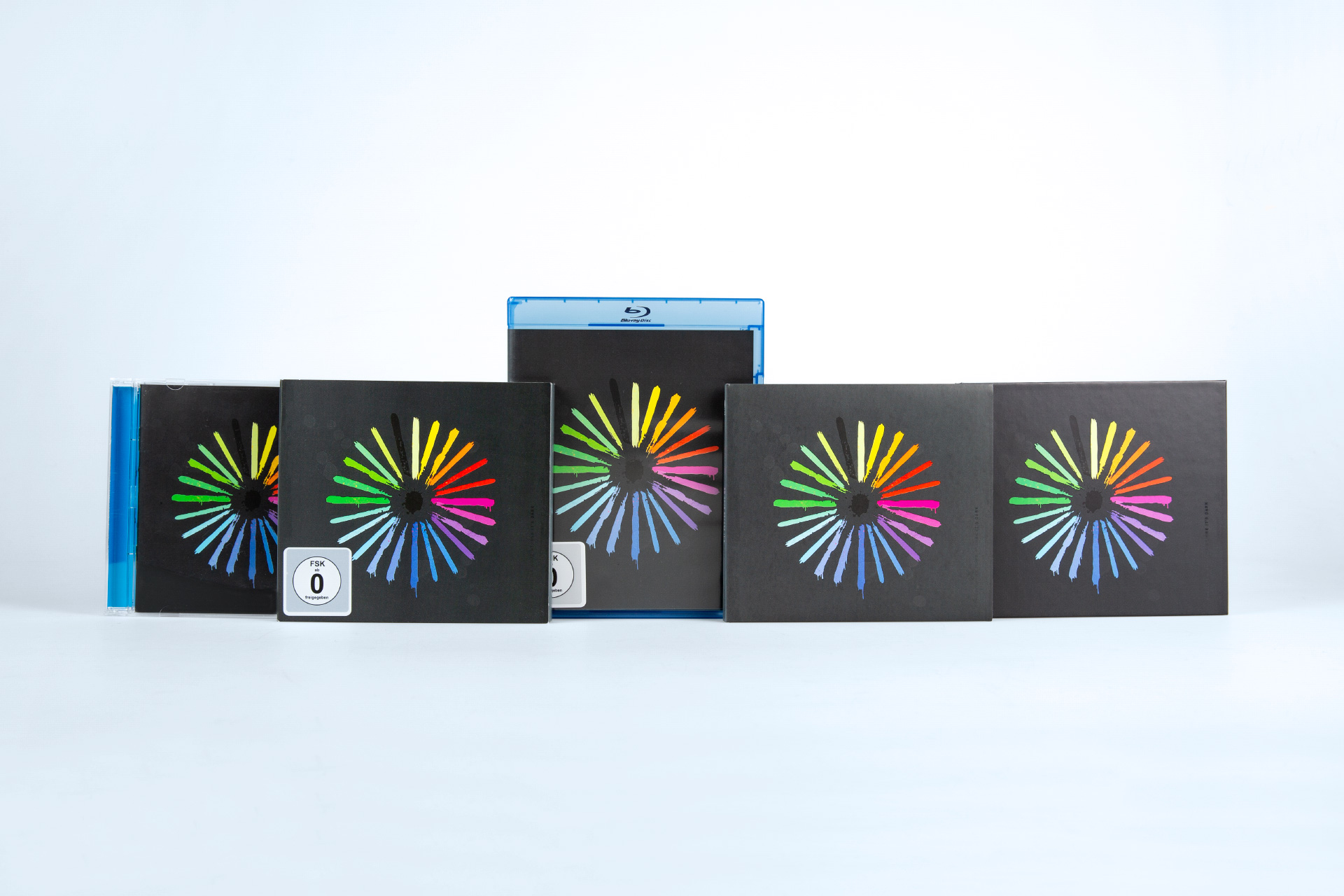 CD, DVD and Blu-ray Disc in different media packs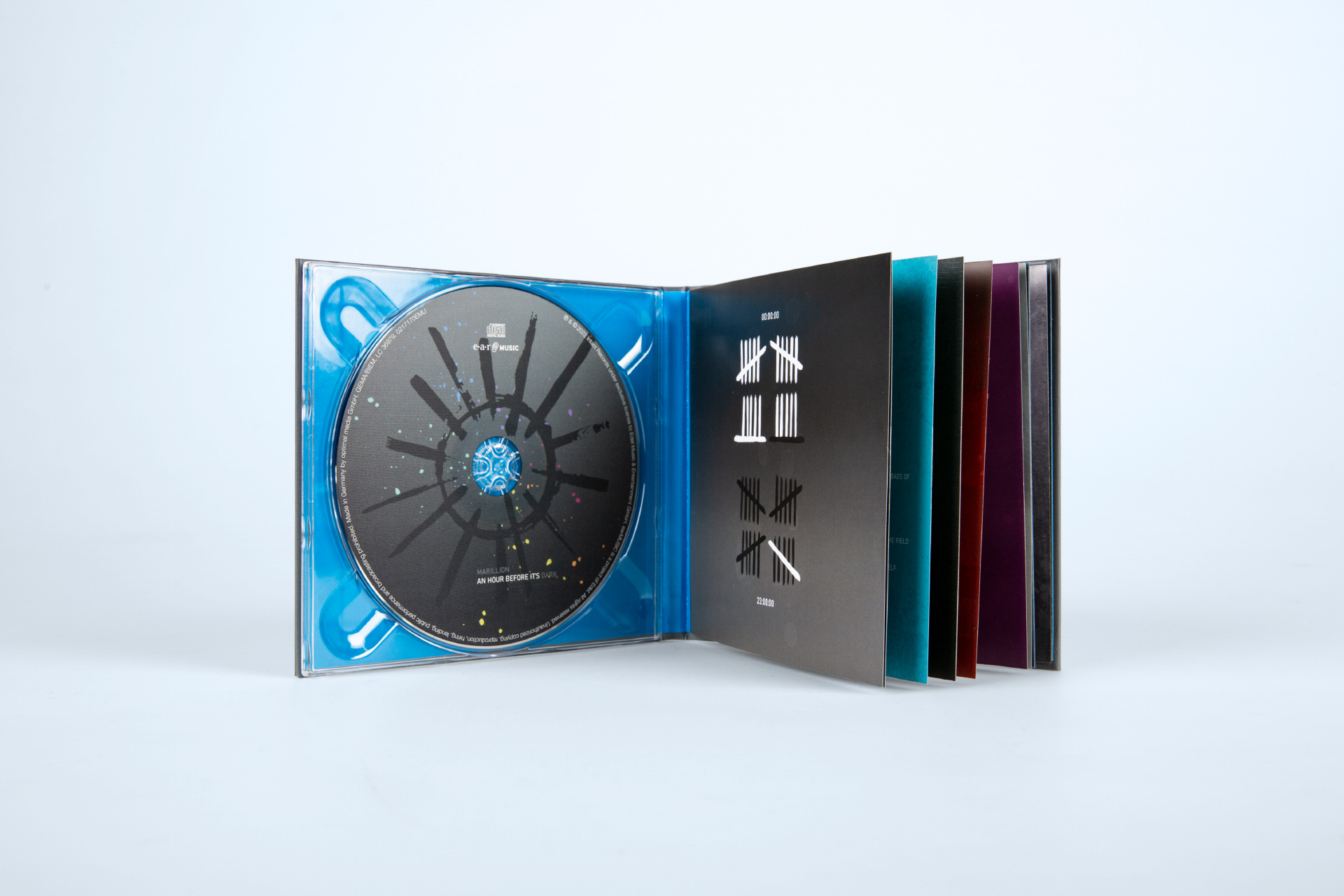 CD as mediabook edition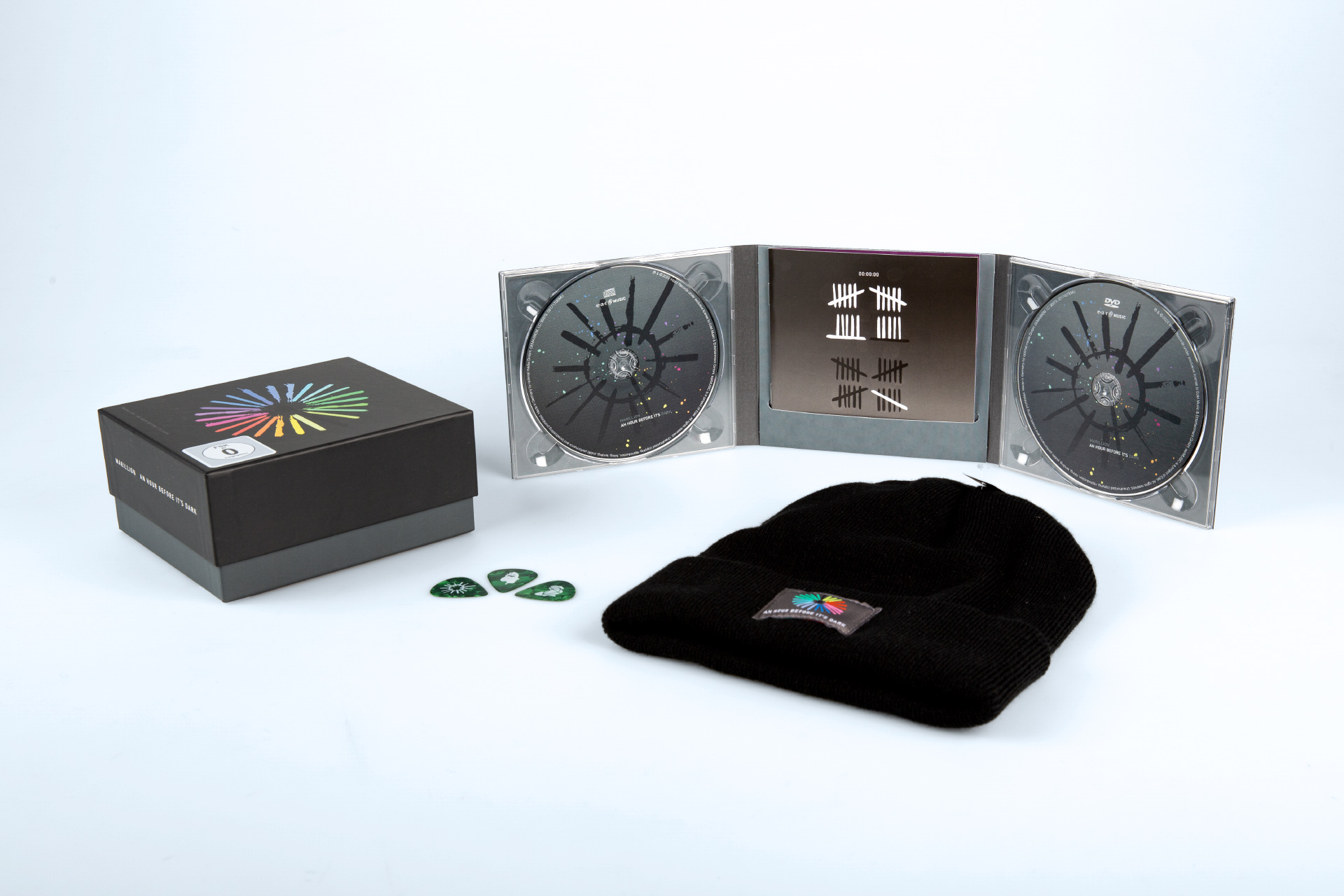 Small box set: Digipac with CD and DVD, three guitar picks and cap with logo
The Ultimate Edition offers exclusive content packaged as a large-format fan box. It is equipped with a cardboard insert with finger holes and a lifting strap, which makes it easier to remove the various components. The lower level contains a songbook as a perfect bound booklet in A5 format, a pack of cards, a USB stick with recorded material and three guitar picks.
Above this is a hardcover book containing song lyrics and a photo documentary. On the U3 of the book, a recording for two data carriers – in this case a CD and a Blu-ray Disc – is integrated. The double vinyl, seven items of artwork and a certificate with a handwritten thank you for purchasing the Ultimate Edition, signed by the band members, rounds it all off.
Various product formats: CD, DVD, BD, discs, box sets
Coloured vinyl records in printed inner pockets
Limited box sets with many components
Hardcover book with integrated holder for data carriers
Contact
Write to us and we would be happy to advise you.
Do you have any questions, or would you like to speak directly with a representative?