Betontod
Betontod Records
A box set that leaves nothing to be desired
The current album by the band Betontod not only contains over 30 years of power by one of the most influential music groups of the german rock scene, but also a stocktaking of the world in 2021, combined with a clear announcement: "PACE PER SEMPRE" – peace forever! Even the first glance at the rainbow-coloured cover of the 11th studio album by the band from the lower rhine region not only gives us hope for their concise mix of german punk, rock and metal, but also foreshadows their critical view of society!
Even after 30 years of band existence, "ducking away and keeping quiet" is not an option, and so many critical topics determine the content of the 13 songs on the long-player.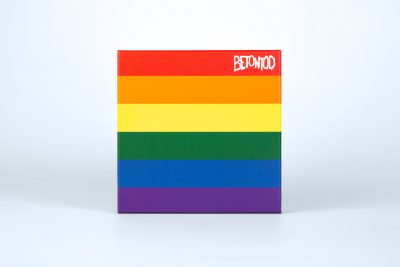 Limited box set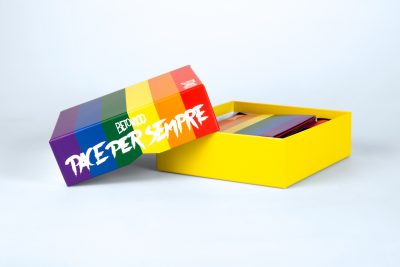 Printed lift off lid box with matt, scratch-resistant film lamination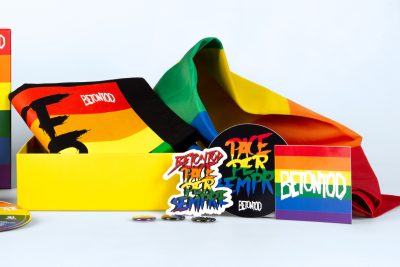 Fan box with 7inch vinyl record, CD, bag, flag, buttons and stickers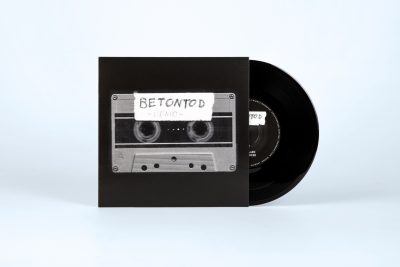 Maxi sleeve with 7inch vinyl record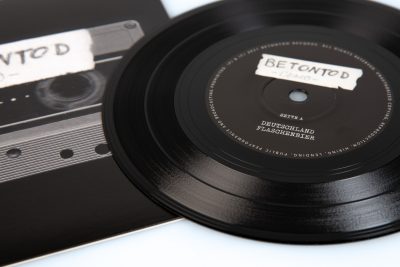 Black 7inch virgin vinyl record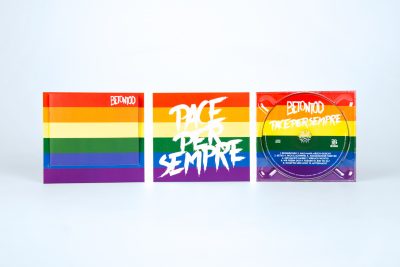 Six-page digipac with CD and booklet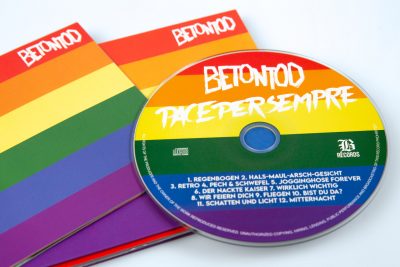 Artwork printed on CD, digipac and booklet
It is certainly no surprise that the limited box set of "PACE PER SEMPRE" was made as a matt, foil-laminated lift of lid box with rainbow optics, like a thematic leitmotif of the advance single "Regenbogen" (Rainbow), In addition to a black 7inch vinyl record in a maxi sleeve with four more songs, the inside also contains a six-page digipac with a 16-page booklet and a CD in a transparent tray.
A cotton bag with screen printing, three buttons and three stickers as well as a big rainbow flag with the imprint of the album title "PACE PER SEMPRE" complete the colourful box set.
With the lyrics "Hinter den Wasserwerfern seh' ich den Regenbogen" (Behind the water cannons I see the rainbow) from the chorus of "Regenbogen" (Rainbow), Betontod don't promise too much, but deliver a limited fan box with a consistent "Peace forever" message!
Limited box set with vinyl record, CD, bag, flag, buttons and stickers
Black 7inch vinyl record (virgin vinyl) in maxi sleeve
Six-paged digipac with CD and booklet with 16 pages
Contact
Write to us and we would be happy to advise you.
Do you have any questions, or would you like to speak directly with a representative?