DOTA
Kleingeldprinzessin Records
Limited box set with galactic name
"Wir rufen dich, Galaktika" is the name of the new album by the Berlin band DOTA, which was released as a limited fan box with some special components.
The album title as well as one song title are to be understood as a lyrical allusion to the space fairy from the popular TV series "Hallo Spencer", who is always called when solutions have to be found for the problems on earth. The pop and wave-influenced songs of DOTA can be enjoyed with a similar critical approach but also with a little wit.
The box set includes a six-sided digisleeve with three sleeves, suitable for two CDs, and a stapled booklet with 24 pages. The packaging has been finished with a UV gloss varnish and its shine accentuates the design of the cover.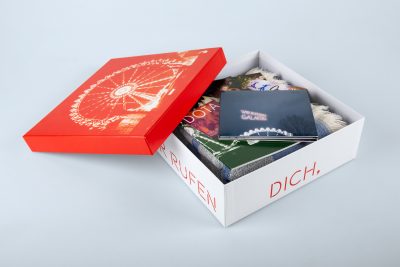 Lift off lid box with varied contents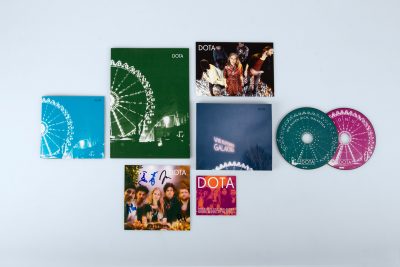 Digisleeve with two CDs, a booklet, a songbook, two postcards and a sticker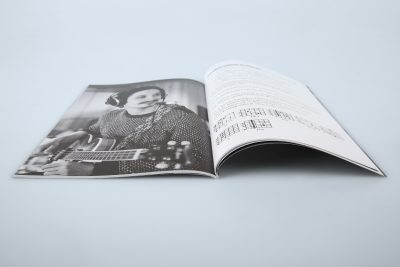 Perfect bound songbook with 68 pages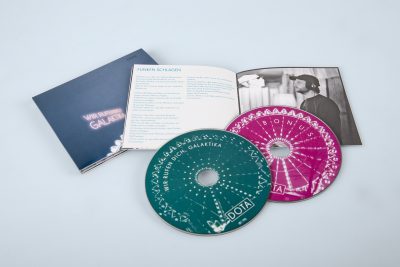 6-page digisleeve with booklet and two CDs
In addition to an exclusive bath towel, the lift off lid box also contains a perfect bound book, which with 68 pages offers enough space for lyrics and chords for all the songs on the two CDs.
The limited fan box is completed with a sticker and two postcards, one of which has been hand-signed by the entire band.
"Wir rufen dich, Galaktika" is a very individual product composition that certainly does not require a space fairy to ensure enthusiasm when unpacking and musical enjoyment.
Lift off lid box with digisleeve + 2 CDs, booklet, songbook, bath towel, 2 postcards and sticker
6-sided digisleeve with UV gloss varnish
Hand-signed postcard
Contact
Write to us and we would be happy to advise you.
Do you have any questions, or would you like to speak directly with a representative?