Parlophone Records Ltd.
Warner Classics
Her Majesty - also on CD and vinyl
Queen Elizabeth II is the first member of the British royal family ever to receive a gold vinyl record. This was for the album "Party at the Palace", which was recorded at a garden party at Buckingham Palace in 2002 on the occasion of her Golden Jubilee on the throne.
Now there is another musical work dedicated to the Queen. Warner Classics released an album for the 70th Jubilee of the Throne entitled "The Coronation Of Her Majesty Queen Elizabeth II" with music titles played during the coronation celebrations on 2 June 1953 in Westminster Abbey.
We have produced a CD version for this in a jewel box with inlaycard and eight-page booklet, both printed in 4/4 colour. In keeping with the platinum anniversary, a limited, numbered vinyl record edition was also produced in the form of a coloured vinyl record in silver. This is packaged in a white inner sleeve with centre hole and 4/0 colour printed box sleeve, which is numbered.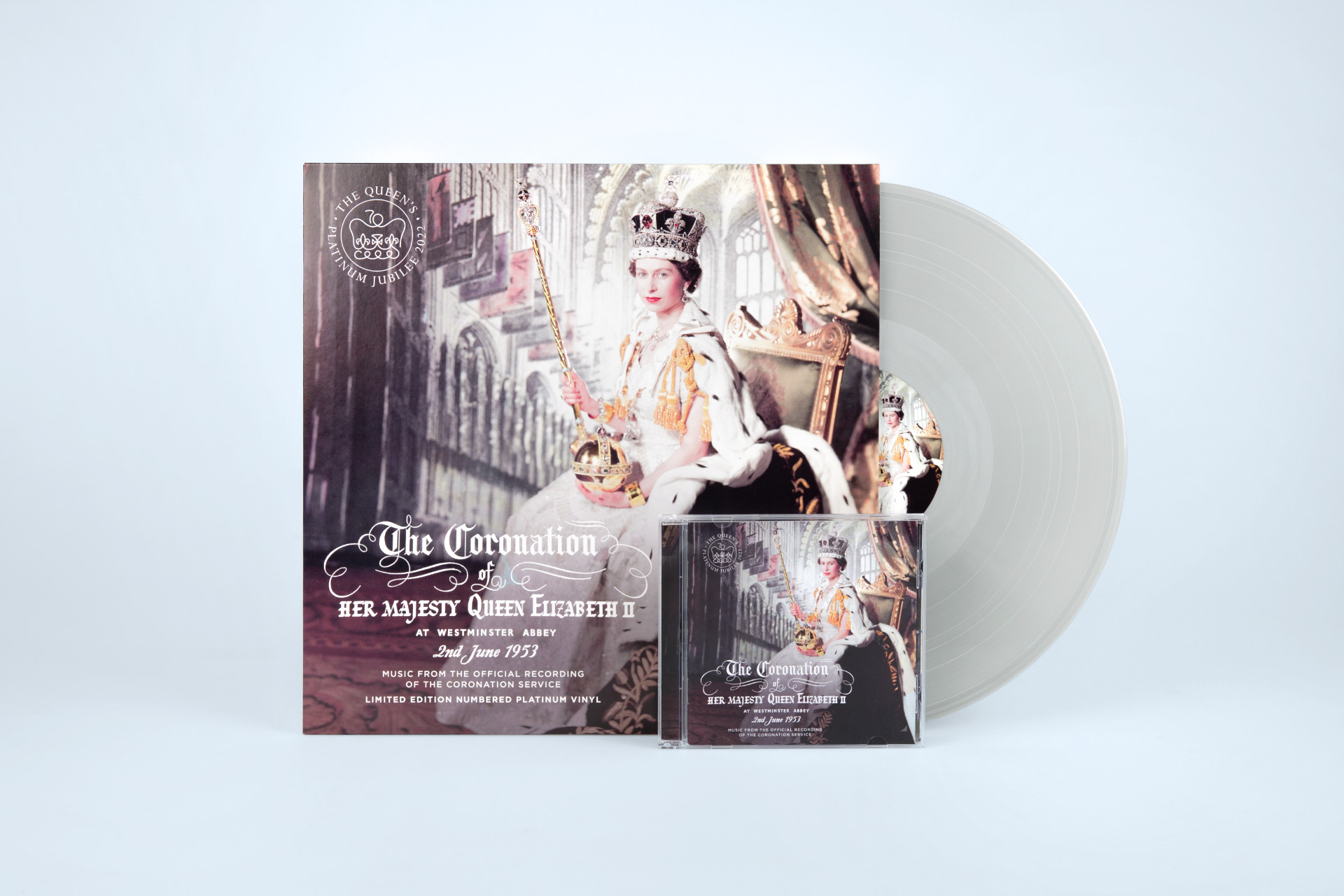 »The Coronation Of Her Majesty Queen Elizabeth II« on CD and as coloured vinyl record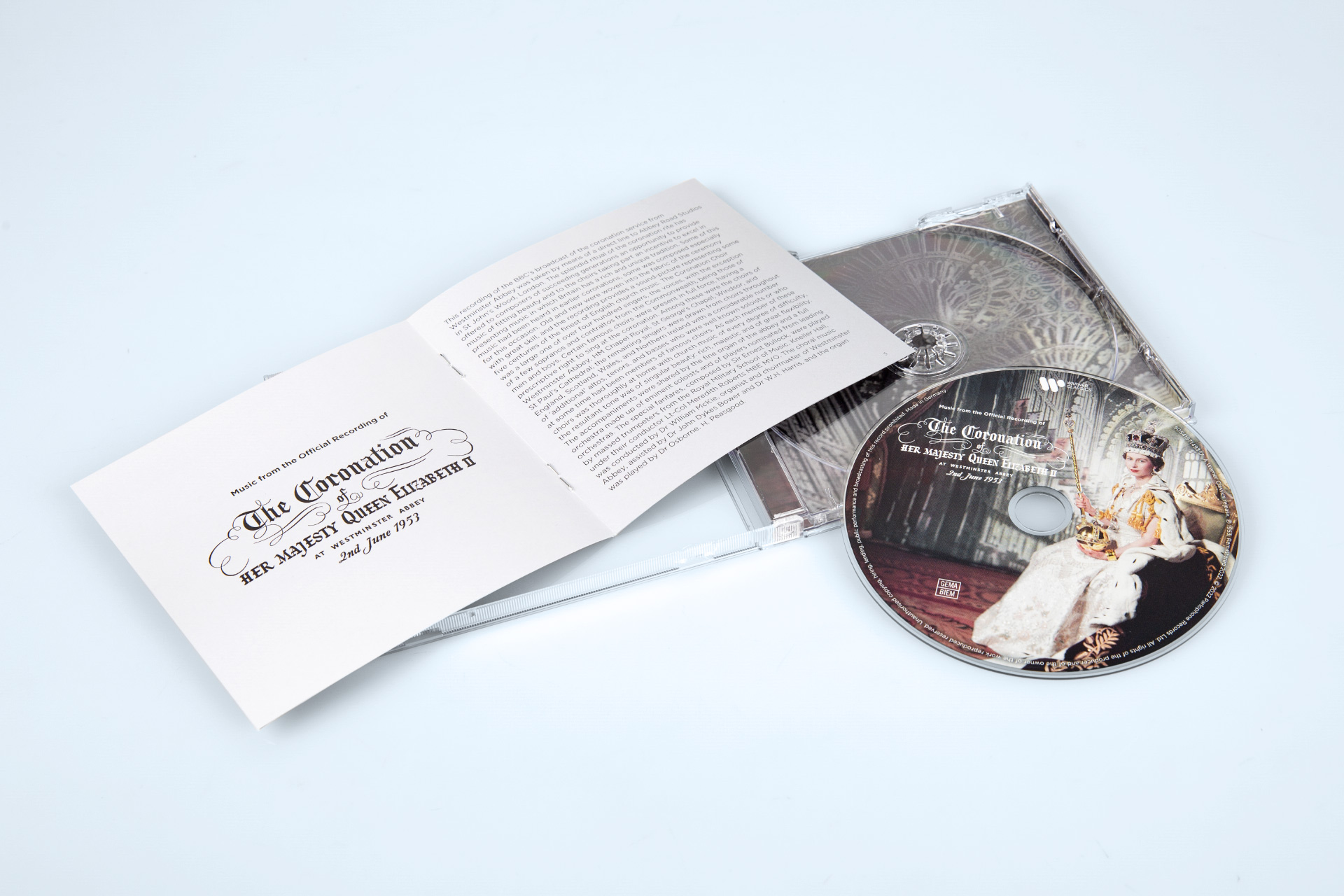 CD with booklet in jewelbox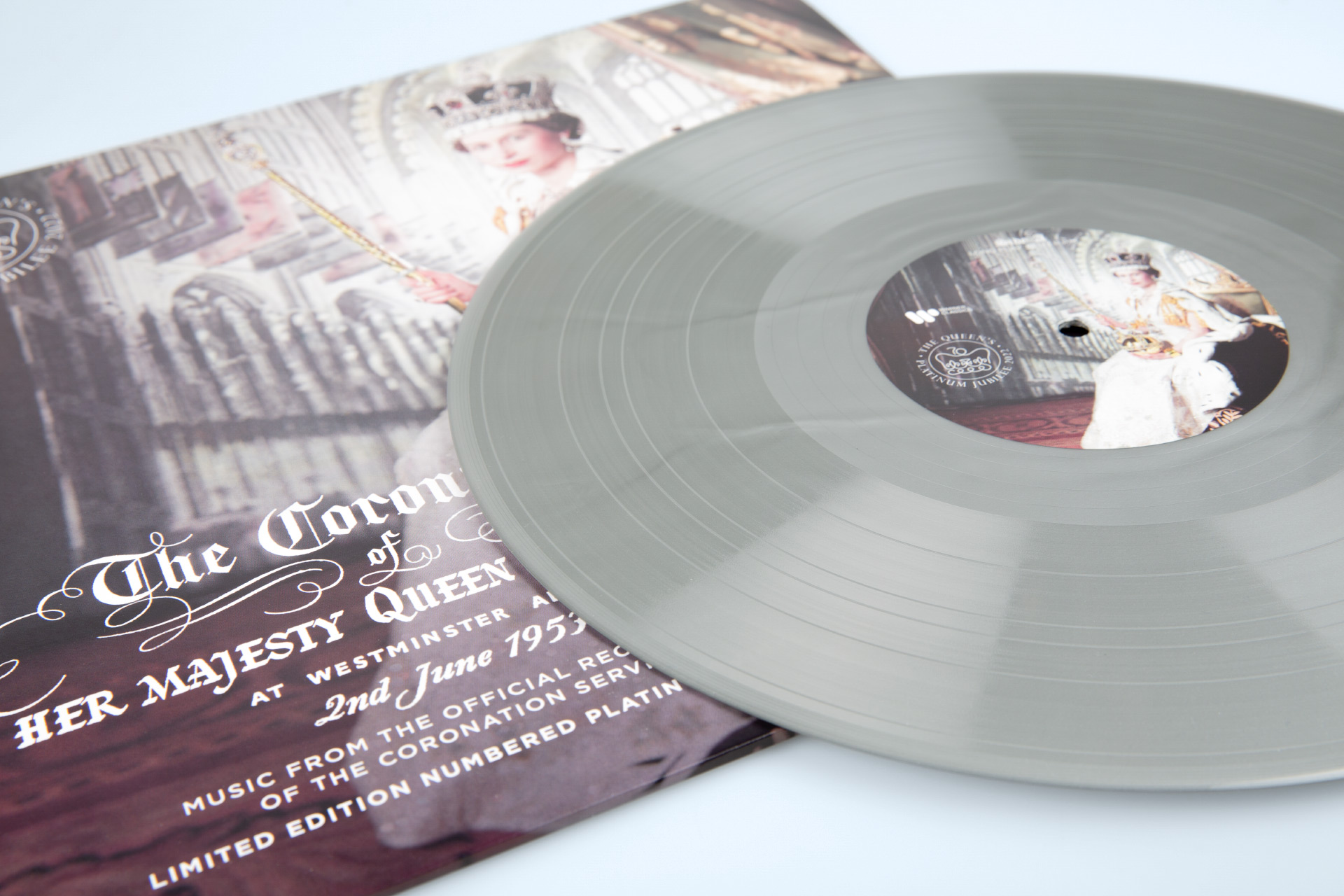 Vinyl record in Silver als numbered edition
limited, numbered vinyl record edition
coloured vinyl record in Silver
CD with booklet and inlaycard in jewelbox
Contact
Write to us and we would be happy to advise you.
Do you have any questions, or would you like to speak directly with a representative?