Placebo
Groove Attack | Elevator Lady
Box in Box: Musical enjoyment on vinyl record, CD and MC
After nine years, Placebo released their eighth studio album entitled "Never Let Me Go". New are not only the thirteen tracks on the album, but also the constellation in which this album was created. Frontman Brian Molko and bassist Stefan Olsdal produced and released an album for Placebo as a duo for the first time. With success – as the 1st place in the German album charts and top 10 placings in other countries prove.
We were allowed to produce the new long player of the British band in different formats including CD and or vinyl record. All versions convince with their colourful, consistent and well thought-out design. The CD version, for example, comes in a lift of lid box analogous to the LP version in miniature format. It contains a CD in a sleevepac and a twelve-page booklet as well as thirteen lyric cards with the respective song lyrics and an imprint, which, puzzled together in the right combination of twelve, form a poster-like portrait of both musicians. A second, limited edition box features a lenticular (wiggle) image on the lift of lid box.
Hardcover lift of lid box in various formats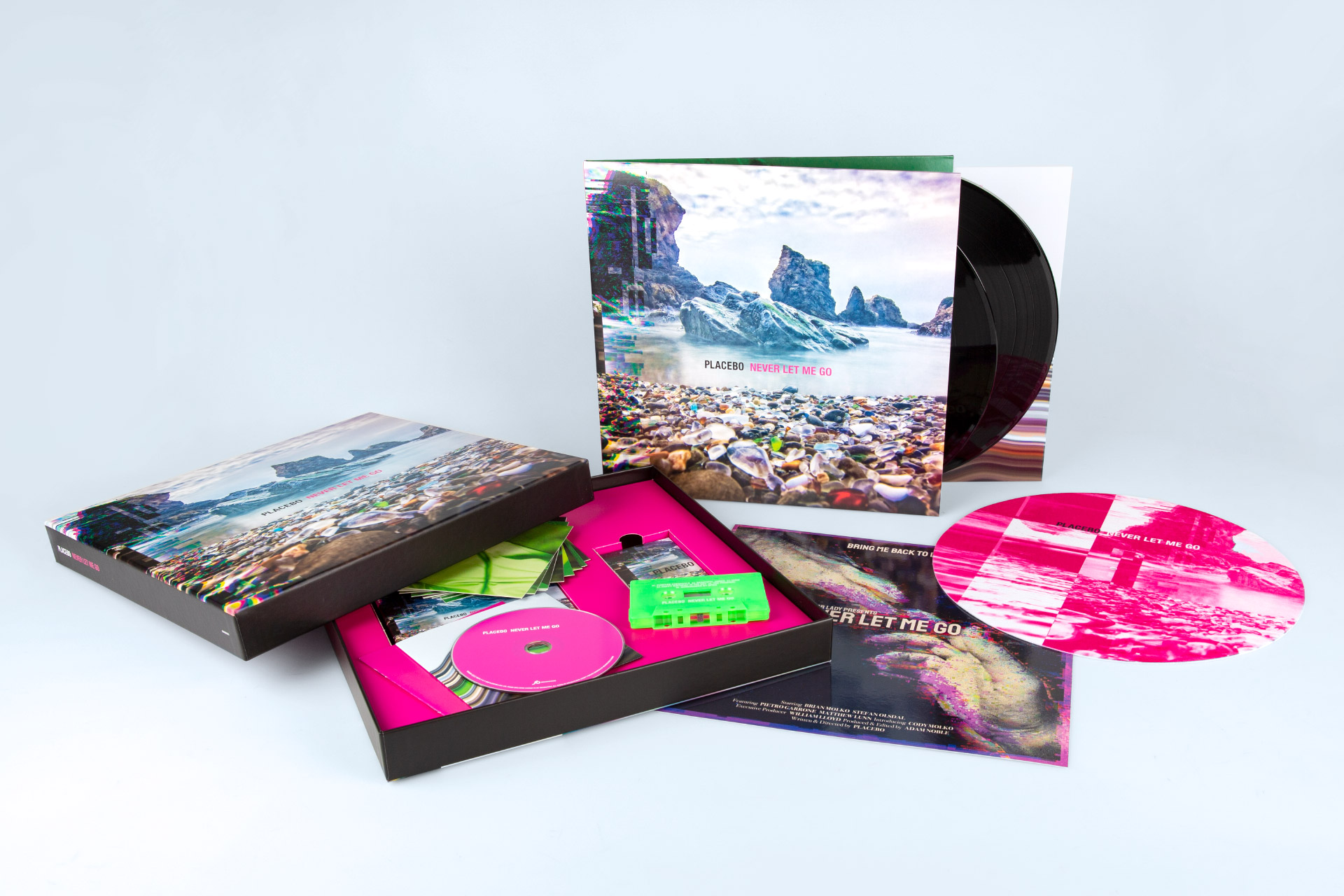 Hardcover lift of lid box with LP gatefold, CD box set, art print, slip mat and music cassette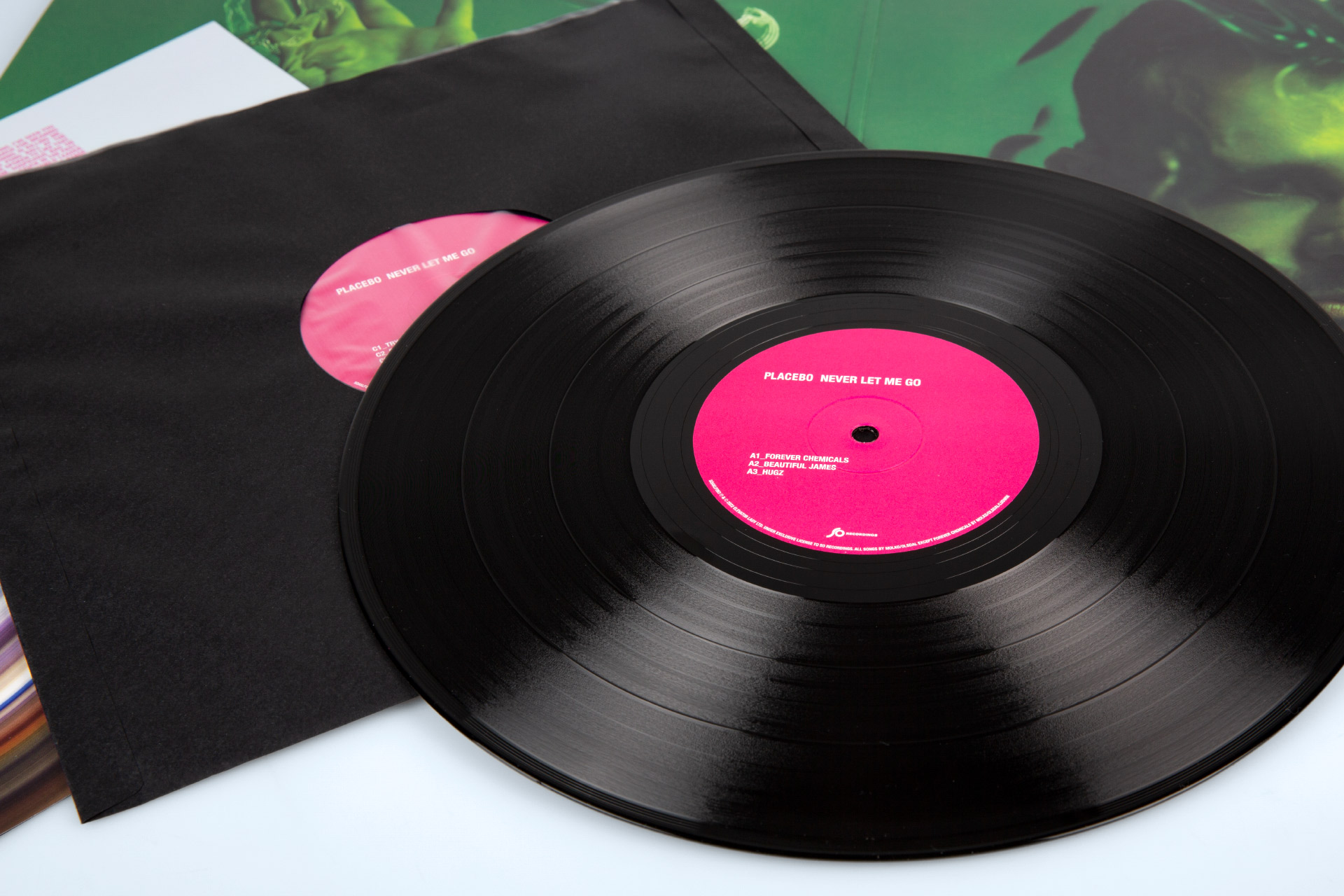 Black 12inch vinyl records in double gatefold with black inner sleeves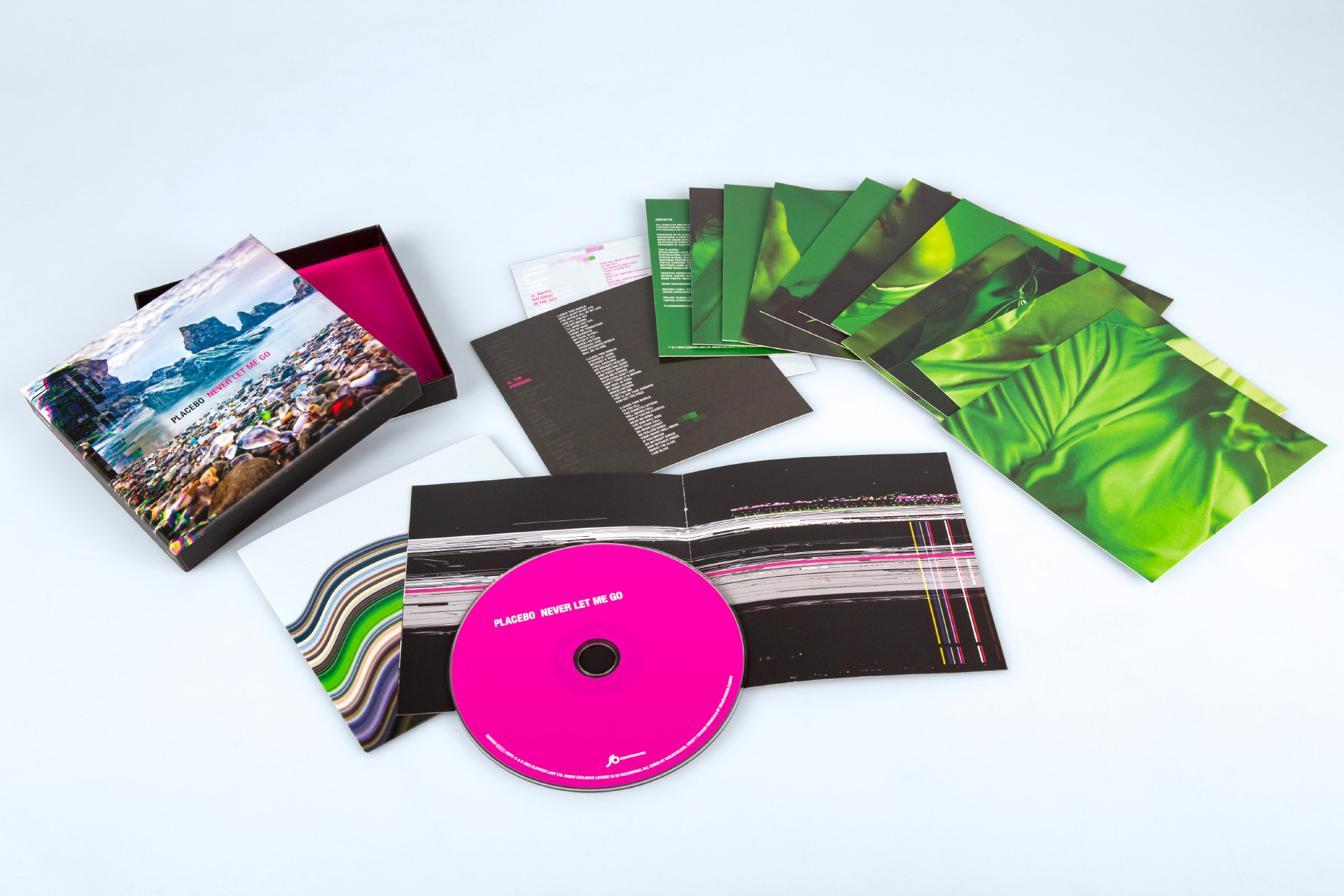 CD box set with lift of lid box, CD slipcase, 13 lyric cards and booklet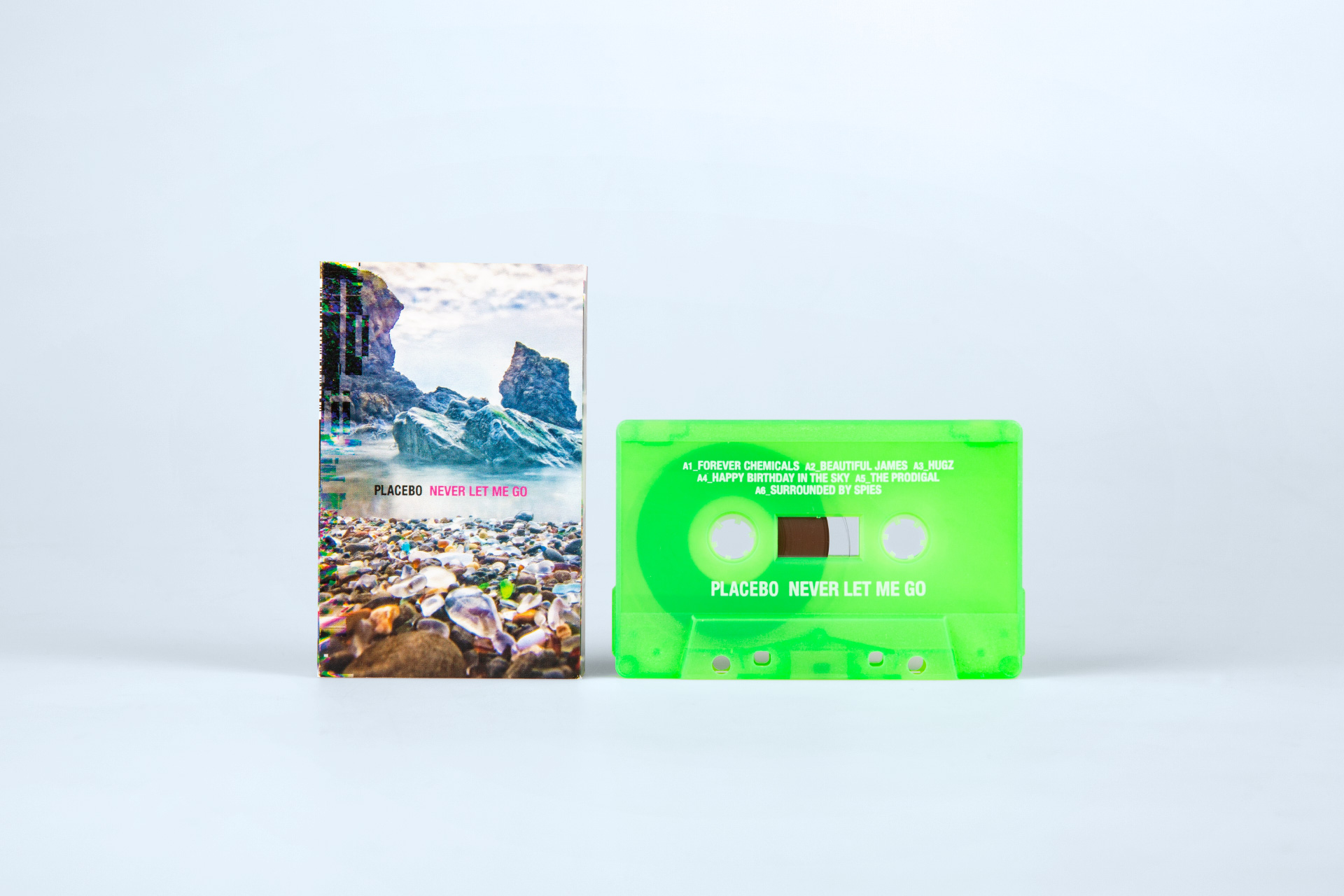 Music cassette in a snap case
For vinyl record fans, there are a total of four different editions. In addition to the black double vinyl record, limited editions have been released with two 12inch vinyl records each in green, purple and red. All vinyl records (140g Virgin Vinyl) are packaged in black inner sleeves and printed gatefold.
In addition, a premium box set was produced as a hardcover slipcover box with pantone colour and scratch-resistant foil lamination in matt. Inside, there is an LP gatefold with two black vinyl records, a four-page booklet, an art print, a printed scratch mat and a box insert that provides sufficient space and support for the CD miniature lift of lid box and a snap box with green MC.
A product combination that leaves hardly anything to be desired and guarantees a physical product experience – a true "Never Let Me Go", not only for Placebo fans.
Limited edition vinyl records in black, green, purple and red (140g Virgin Vinyl)
Hardcover lift of lid box in CD and LP format
Box set with two vinyl records, CD sleevepac, art print, booklet, slipmat and music cassette
Contact
Write to us and we would be happy to advise you.
Do you have any questions, or would you like to speak directly with a representative?