The Complete Warner Recordings
Warner Classics
Discographical legacy on CD-Box Set
The box set of the legendary British conductor John Barbirolli contains a huge discographical legacy – released by Warner on the occasion of the 50th anniversary of his death. Made from three parts, the box has been produced as a valuable lift off lid box. The one-sided printing on the outside, including glossy lamination, brings out the aesthetic design of the box set to its best advantage.
Inside, a total of 109 CDs – individually packed in printed cardboard pockets – as well as an 80-page booklet with adhesive binding (PUR binding) find sufficient space. This extraordinary collection of musical treasures with all Warner recordings from the EMI archives from the years of 1928 to 1970 includes numerous first releases (remasters) as well as legendary recordings by Artur Rubinstein, Yehudi Menuhin and Fritz Kreisler.
The bonus CD with documentary material on Sir John Barbirolli fully rounds off the documentation of a conducting career that spans epochs.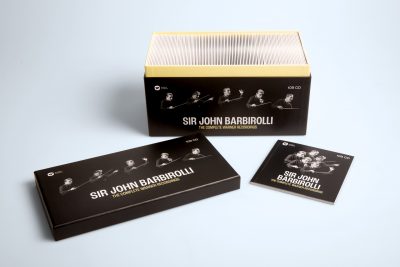 CD Box Set manufactured as lift off lid box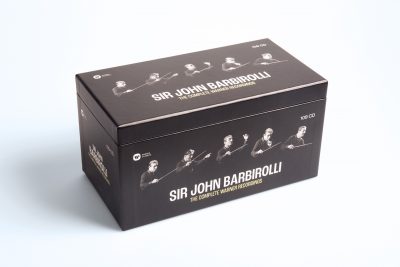 Box set with 109 CDs and booklet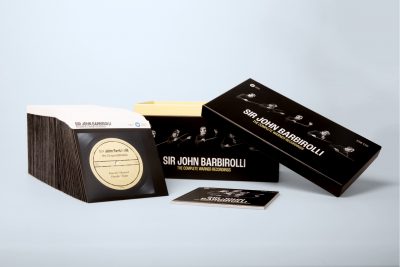 Distinctive design: cardboard pockets, booklet and box with glossy lamination
Lift off lid box box made of 3 parts and with glossy lamination
109 CDs in cardboard sleeve
80-page adhesive-bound booklet (PUR bound booklet)
Contact
Write to us and we would be happy to advise you.
Do you have any questions, or would you like to speak directly with a representative?