Liam Gallagher
Warner Music Group
7inch vinyl records collector's edition
Liam Gallagher is surprising his fans with a collector's edition of his album "Why Me? Why Not!": His album is released on 14 white 7inch vinyl records – one track per vinyl record – in a limited box set.
The colour concept corresponds to every detail, and makes this edition a real eye-catcher. As soon as the lift off lid box is opened, a green satin ribbon matching the artwork of the box cover is visible. This helps to lift up the 14 single sleeves, each of them with a photo of the artist on its cover. It gives the impression of opening a photo album – in silk-screen print look and in different, harmoniously coordinated colour worlds.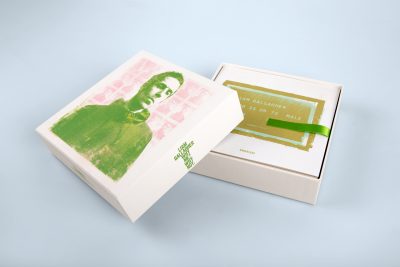 Lift off lid box with colour-matching satin ribbon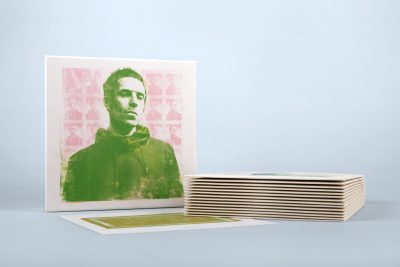 Insert in 4c with limited numbering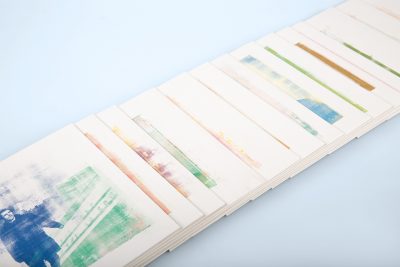 14 different 7inch single sleeves, 4c printed with matt dispersion varnish
One track per 7inch vinyl record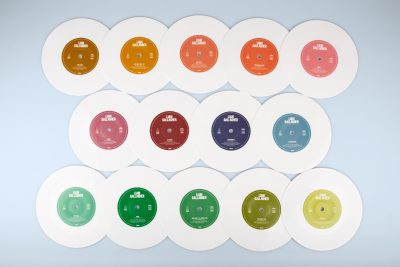 14 white 7inch vinyl records
Furthermore, the labels of the 7inch vinyl records pick up the colours of the single sleeves and are completed on the B-sides by a single-colour screen print of the single sleeve cover. The white vinyl records seem to act like a kind of canvas.
So every single sleeve with its 7inch vinyl record is a colour-matched unique item in this set – a perfectly round thing.
Monochrome screen printing on the B-side
Limited box set
14 white 7inch vinyl records
1 track per vinyl record
B-sides with screen printing
Contact
Write to us and we would be happy to advise you.
Do you have any questions, or would you like to speak directly with a representative?