New album with stories from the road
75 years old and not a bit quiet – that is just one of many descriptions that fit the American rock musician Alice Cooper. His life story can be read in various media. The fact is, the old master of horror rock is a personality with many facets, he stands for theatrical performances and provocative lyrics.
However, there are also events and activities in the life of the shock rocker that are less well known but nevertheless interesting. For example, he plays golf very well and with passion and served Richard O'Brien as the model for the character Frank'n'Furter in the well-known musical "The Rocky Horror Picture Show". He is one of the sponsors of the famous Hollywood sign in the Hollywood Hills above Los Angeles and sponsored one of the two "O's" for it. Looking at Cooper's appearance and performances, it is hard to imagine that he goes to church with his children every Sunday and is a devout Christian.
With "ROAD", Alice Cooper released his 22nd studio album, produced with his long-time companion Bob Ezrin. The songs on the album are about stories that describe a life on tour, about being on the road and the things that happen along the way.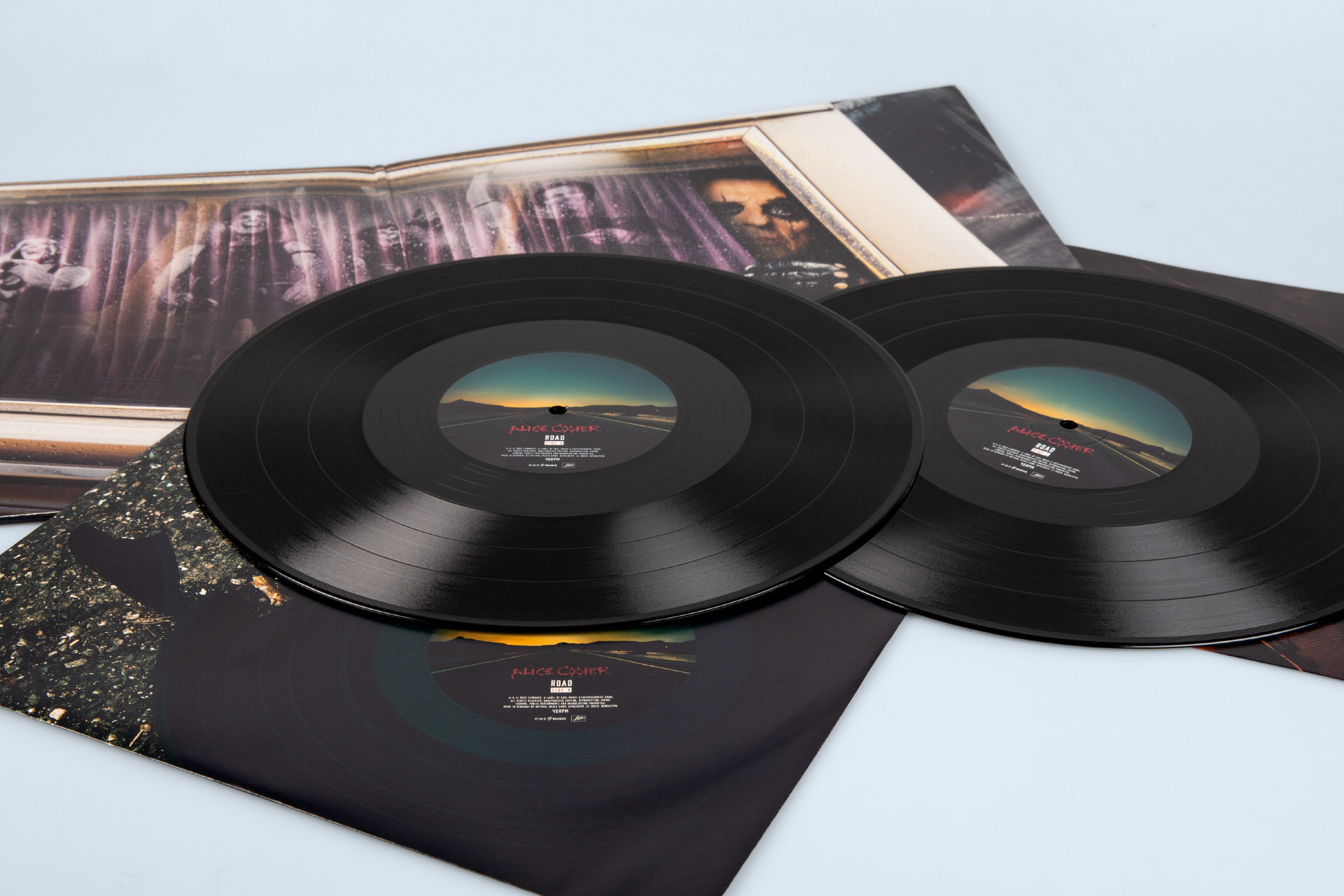 Gatefolds with double LP (180g) in Black in printed inner sleeves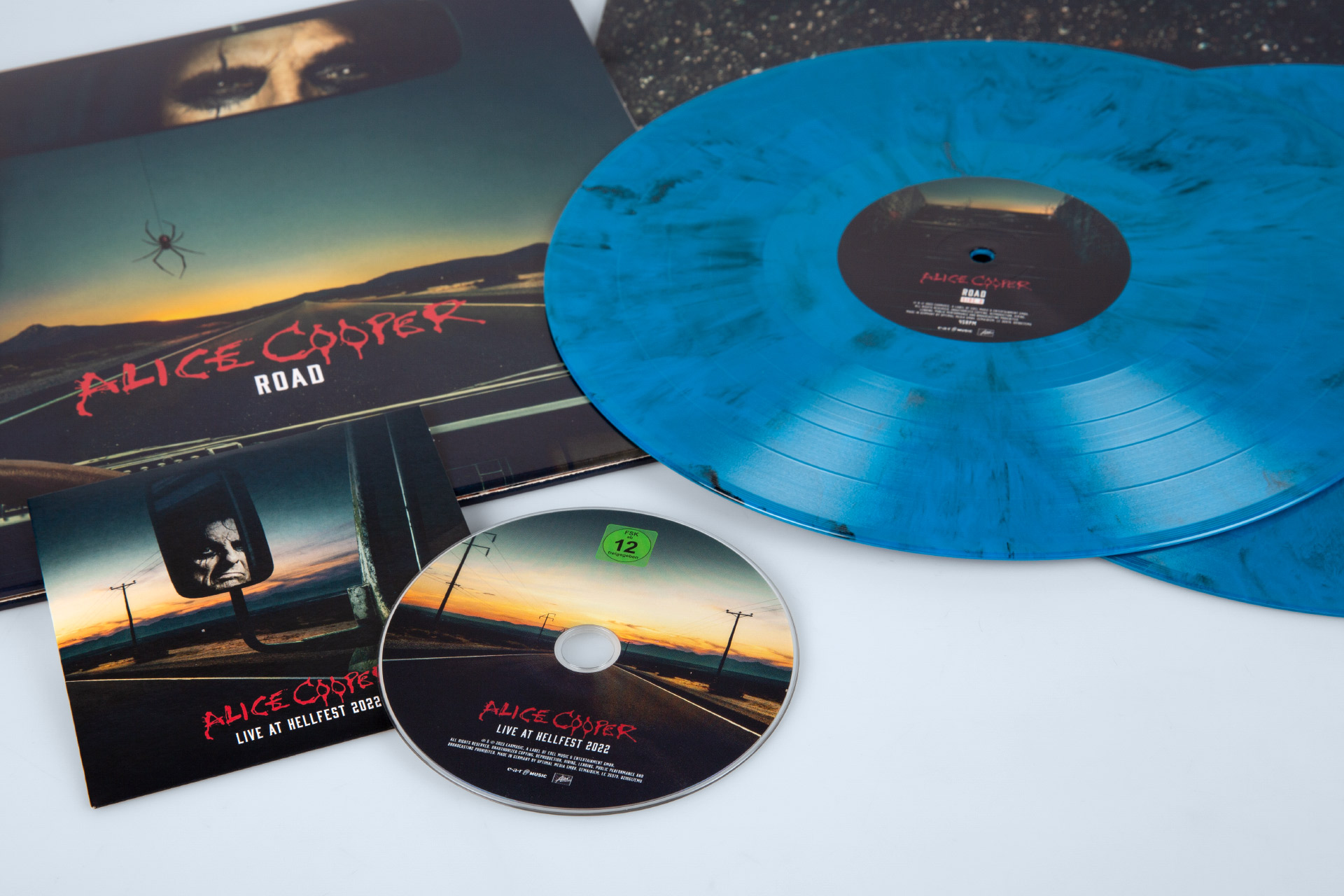 12inch vinyl records in Marbled Blue/Black and DVD in cardboard pocket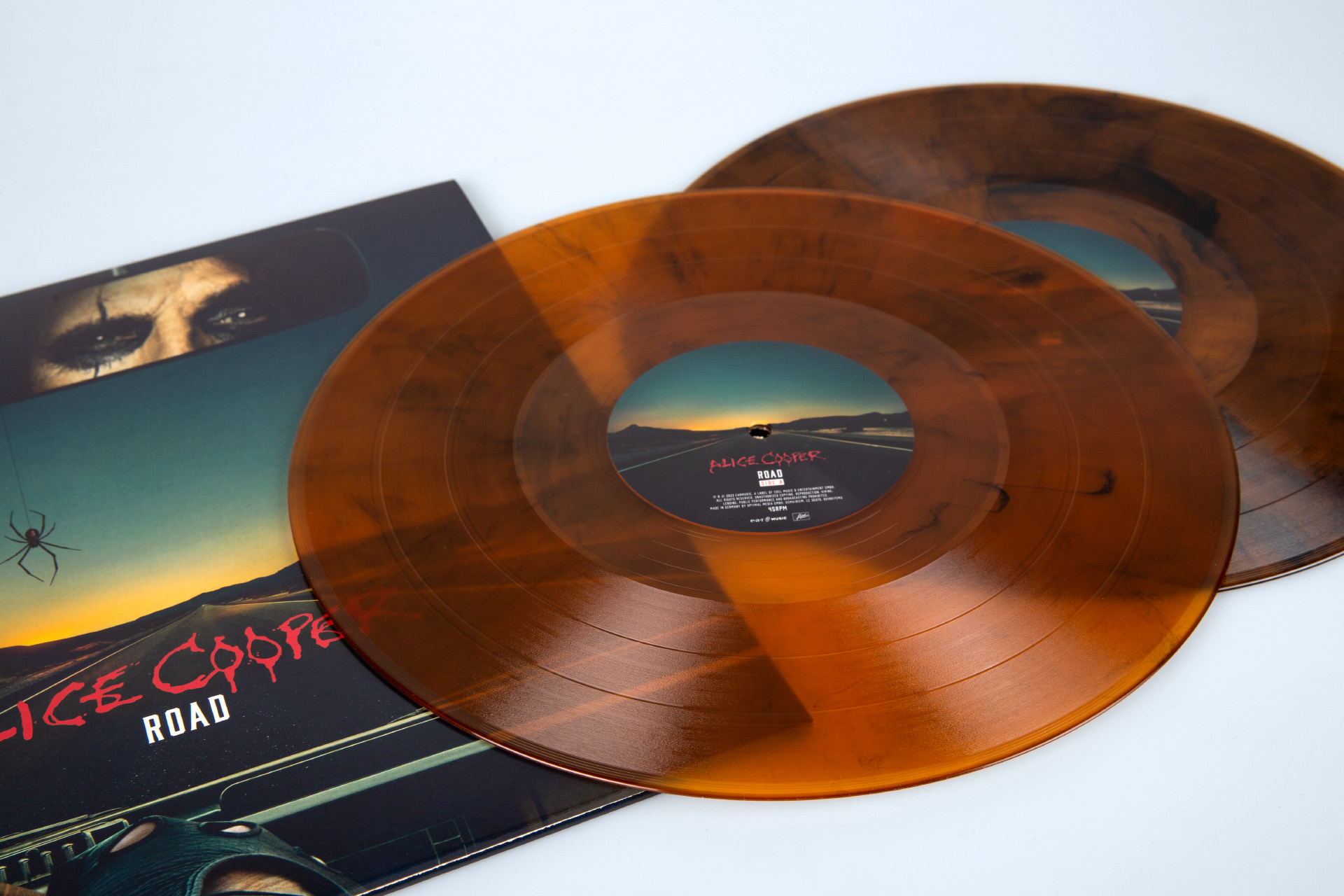 Double LP in Marbled Orange/Black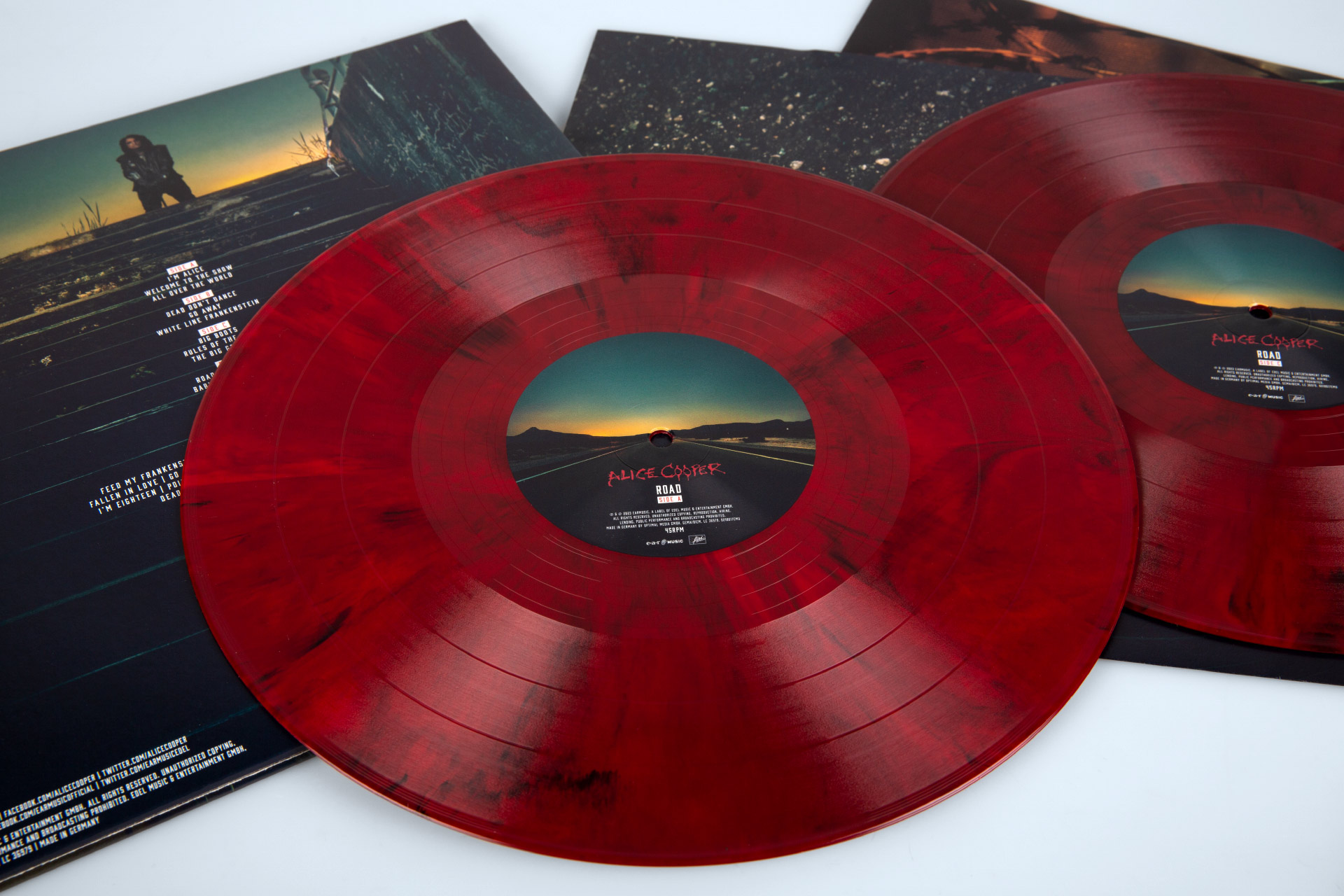 Vinyl records in Marbled Red/Black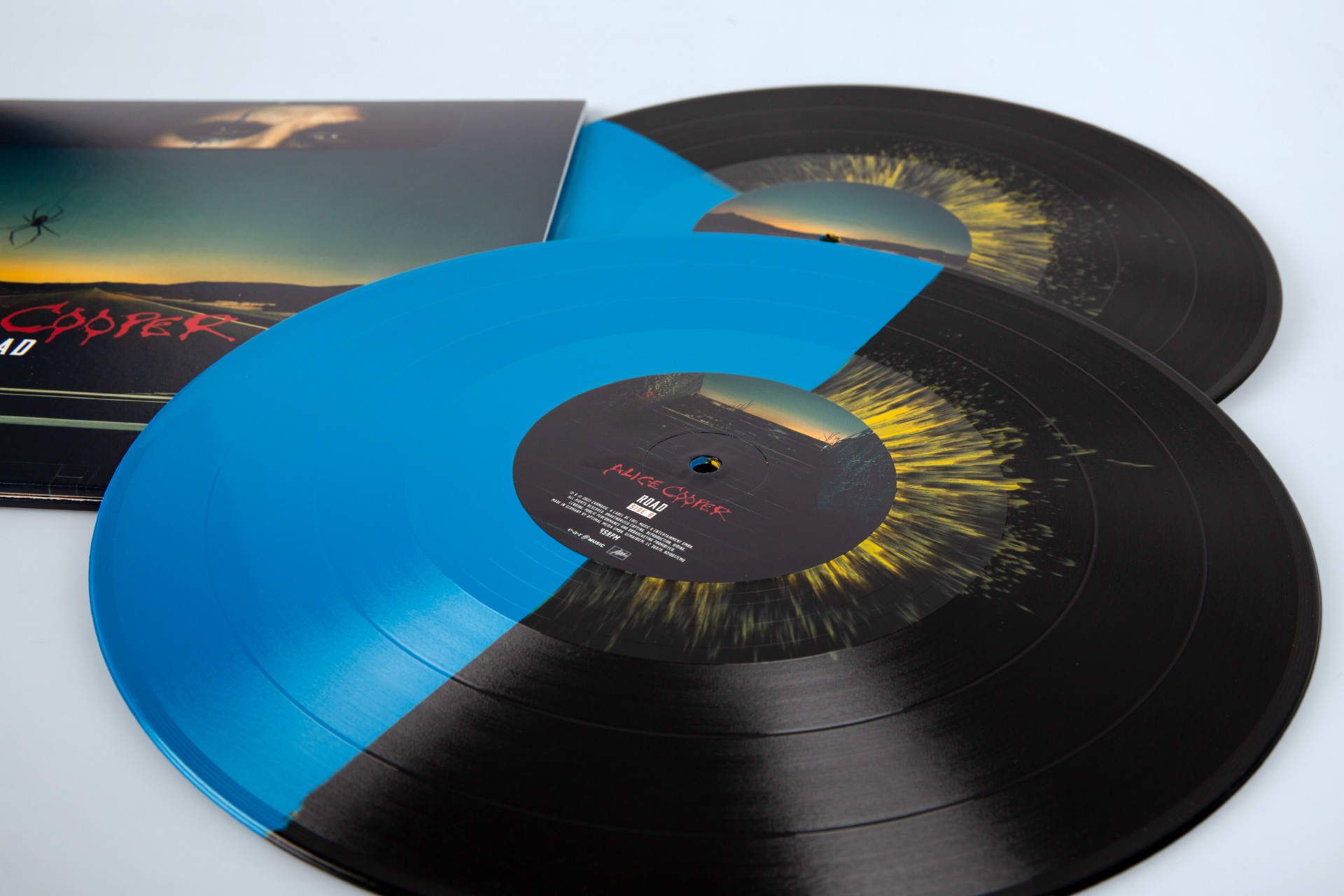 Split/Splatter vinyl records in multicolour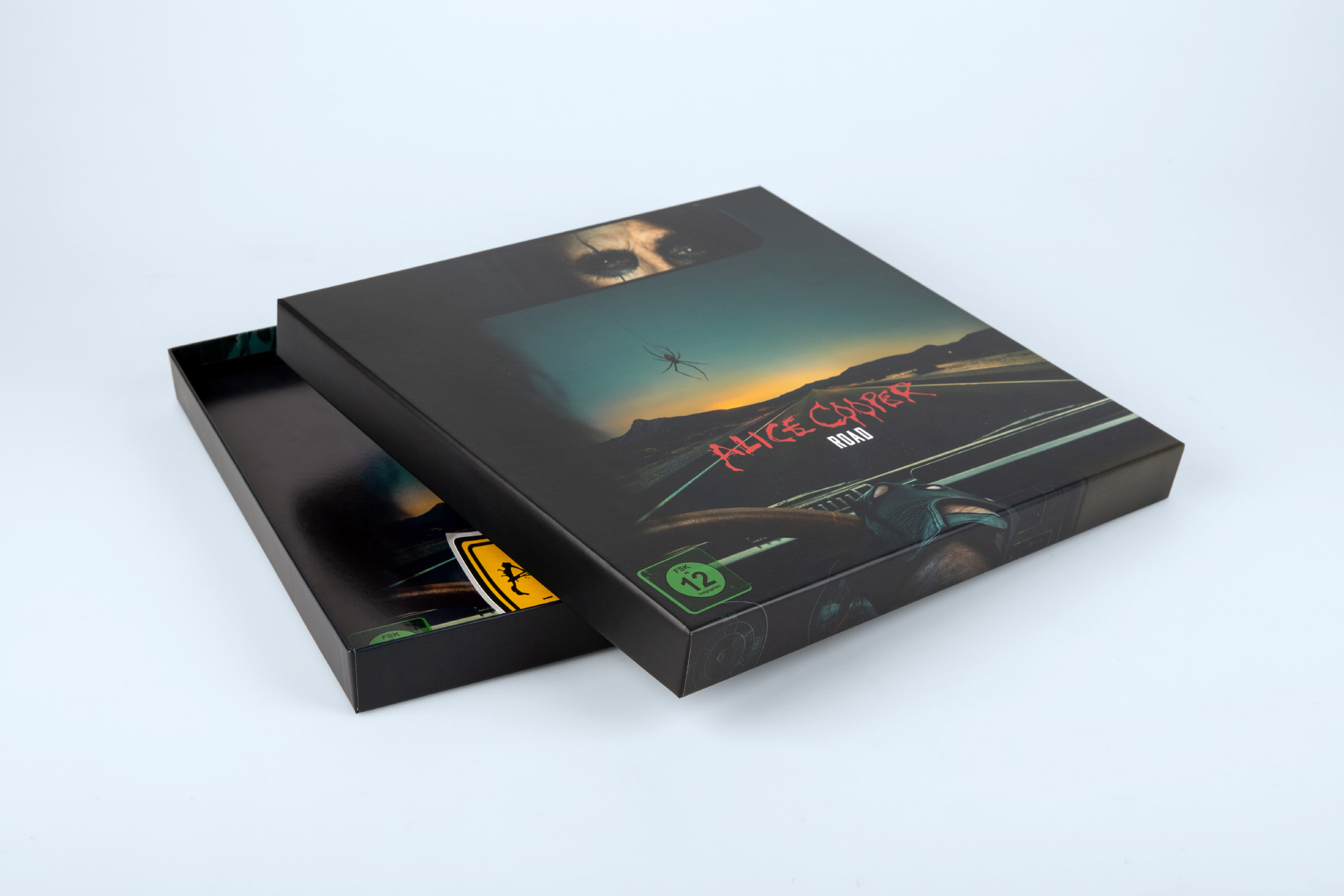 Limited box set in the form of a hardcover lift off lid box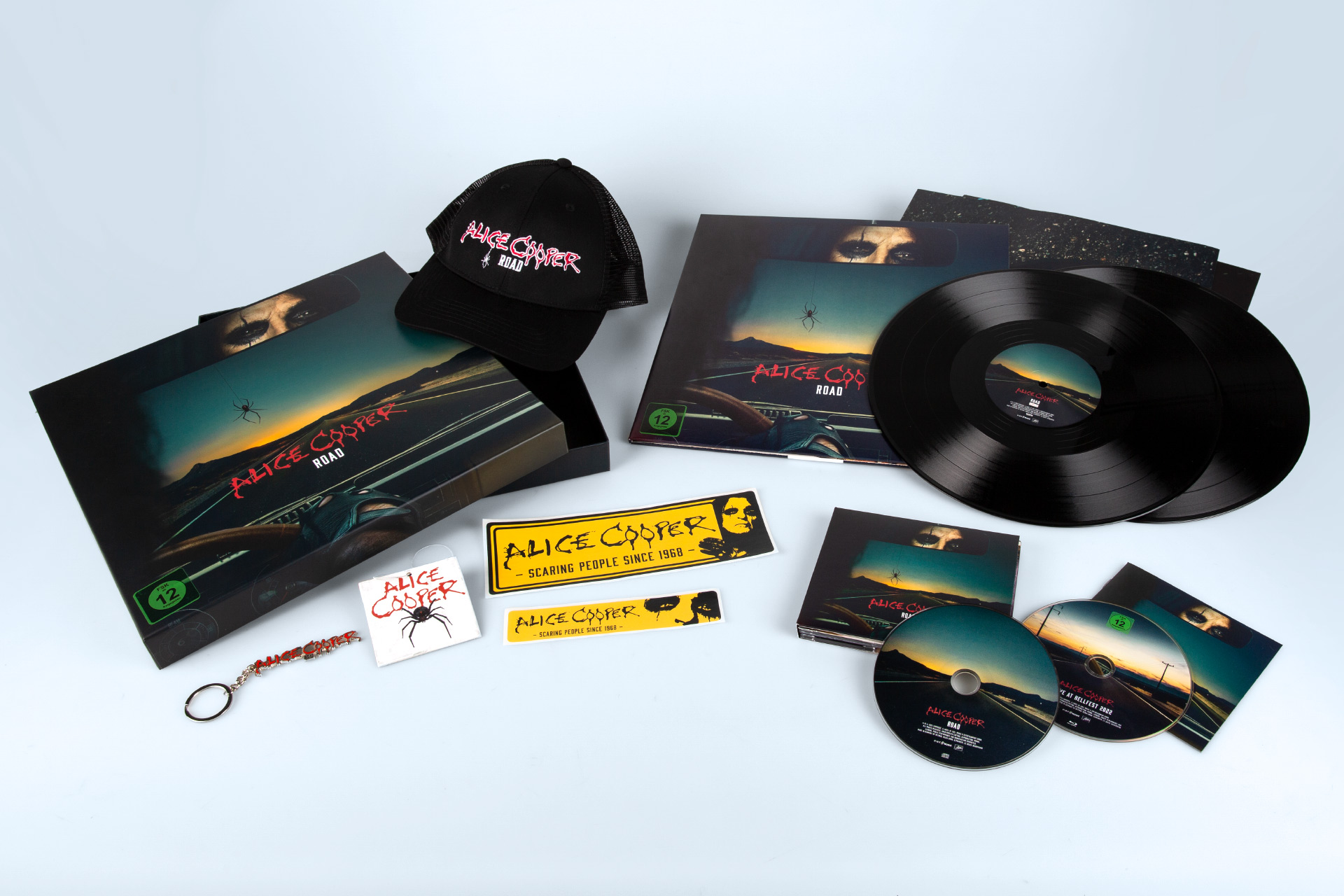 Fan box with many inserts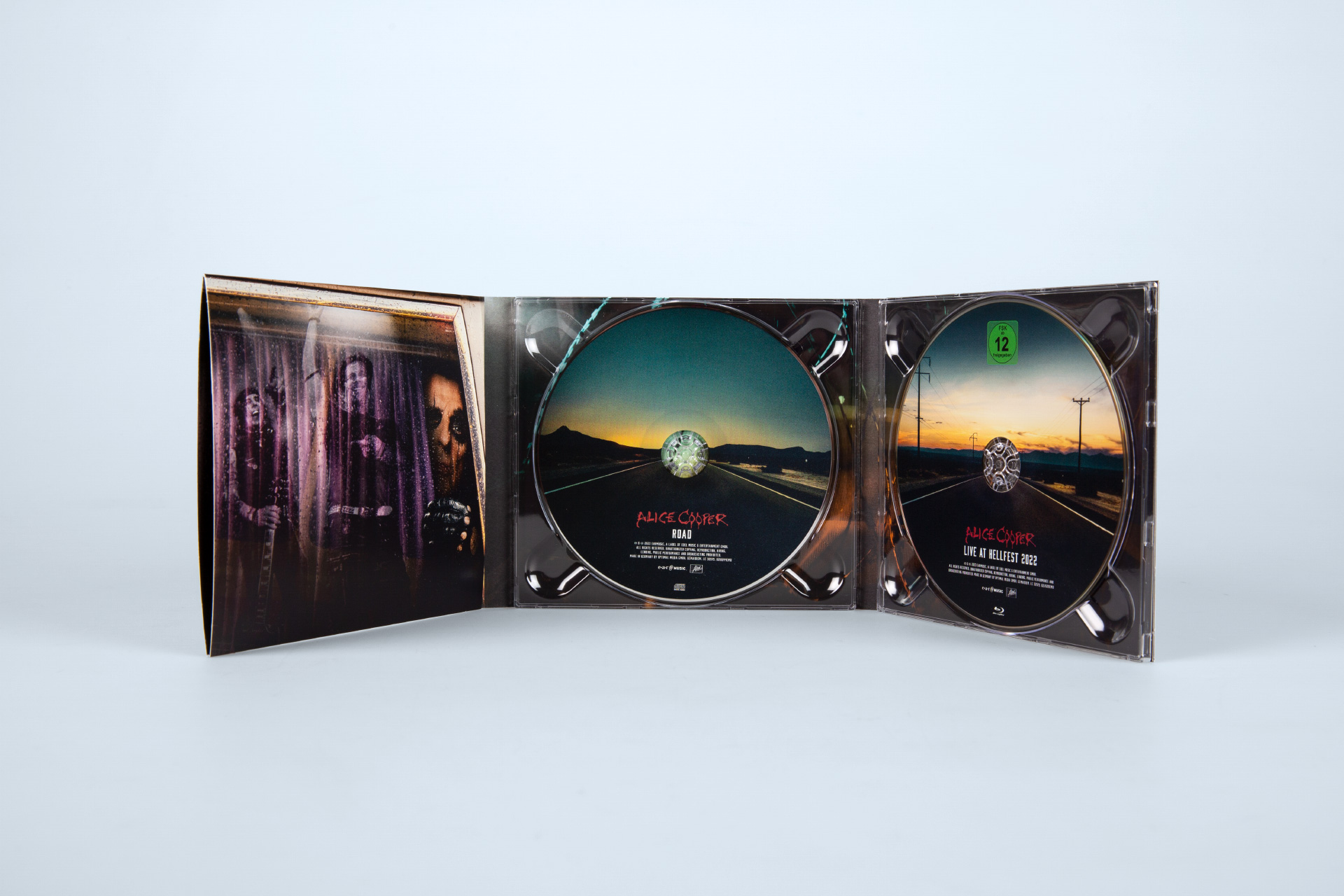 Six-sided digipac with CD and Blu-ray Disc
The album was released by earMUSIC and, as the label has often done for other bands, with a very comprehensive range of products that we have produced.
The digital media versions include a CD in a jewel box, two CD/DVD editions in a six-page digipac and a CD/Blu-ray Disc release, each with a 20-page booklet and sticker. One of the CD/DVD versions also includes a key ring.
The album on vinyl (all 180g) is available in five editions: as a double LP in Black and as limited editions in Marbled Red/Black, Marbled Blue/Black, Marbled Orange/Black and in the form of a Split/Splatter vinyl record in multicolour. All vinyl records are packaged in printed inner sleeves and gatefolds and also come with a DVD in a cardboard pocket.
The product range is complemented by the exclusive, limited box set in the form of a hardcover lift off lid box with the double vinyl record in Black and the CD/Blu-ray Disc digipac. The contents of the box also include a baseball cap, a fragrance tree, a key ring and two stickers, perfect for attaching to a bumper, for example.
Limited box set with many components
CD, DVD, Blu-ray Disc in digipac
Gatefolds with two 12inch vinyl records in Black as well as three Marbled and one Split/Splatter version
Contact
Write to us and we would be happy to advise you.
Do you have any questions, or would you like to speak directly with a representative?