Max Blagg and Curtis Kulig
Paradigm Publishing
Enjoyable interplay
The independent publishing house Paradigm has set itself the goal of making the challenging issues in an ever-changing global world comprehensible. This is achieved in the book "Loud Money" through humorous illustrations and texts, some of them written in verse. The collaboration between the legendary poet Max Blagg and Curtis Kulig, artist and advocate of good humour, offers a double dose of pleasure in "Loud Money".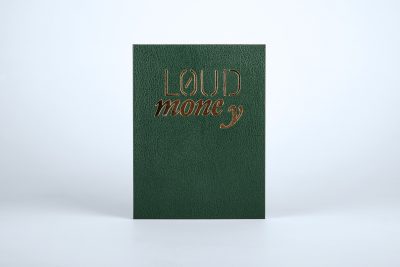 Cover material in leather look and feel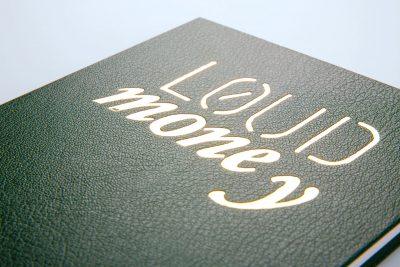 Hot foil stamping in gold on the cover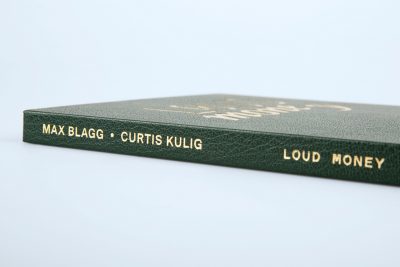 Box cover with hot foil stamping in gold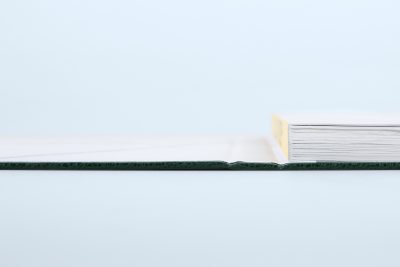 Booklet bound into book cover on one side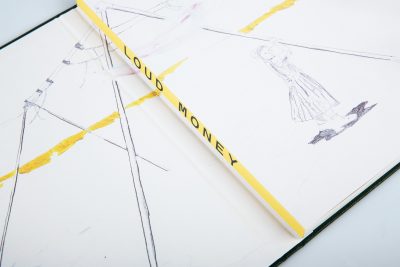 Contents enclosed in 2x grooved cover; glued in the spine
The book cover is made of a dark green cover material with a leather look and feel and finished with gold hot foil stamping. The contents are bound to the book cover on one side as a section sewn booklet with a double-creased cover made of 170 g/m² offset paper. The same material was used for the mirror. As a design refinement, the illustration of the brochure cover is continued on the mirror of the book cover.
Hardcover in special edition
Section sewn booklet
Booklet cover bound in on one side
Hot foil stamping in gold
Contact
Write to us and we would be happy to advise you.
Do you have any questions, or would you like to speak directly with a representative?