New album by the techno legends
H.P. Baxxter and his band Scooter are among the most successful players in the genre of techno and electronic dance music. The musicians have sold more than 30 million records in over 50 countries so far. With "God Save The Rave", they recently released their twentieth studio album with unmistakable techno beats and shouts. Its content is marked by the effects of the Corona pandemic, which brings severe restrictions to the band's everyday life and the accompanying tours.
In the usual manner, the album was produced in different editions. The double CD version is available with 29 tracks, a booklet and insert, packed in a six-sided digipac.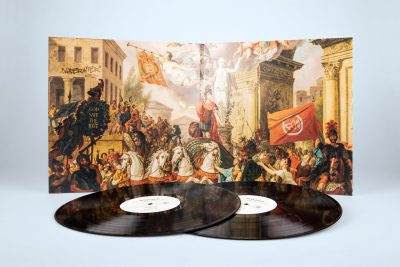 Double LP in gatefold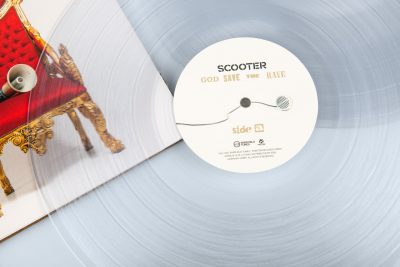 Limited edition on vinyl record in crystal clear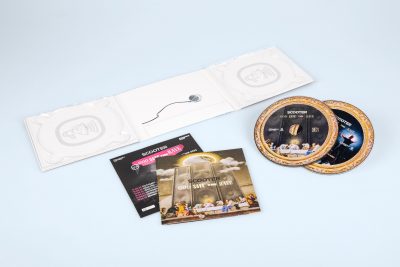 Two CDs with booklet and insert in digipac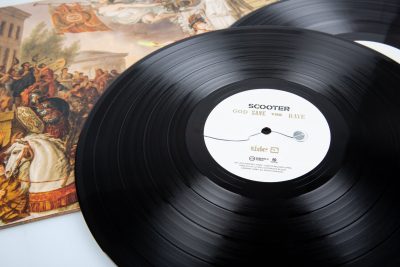 Double LP edition in standard black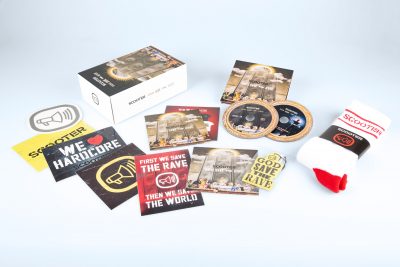 Limited Deluxe Box Set with many items
Two different versions have been released on vinyl: one double LP edition in black and one limited edition double LP in crystal clear. The records are packaged in a gatefold with a booklet and insert. In keeping with the album title, the cover shows a variation of the Last Supper with the band's characters, which can also be seen as a full-size motif on the inside.
For all fans, there is also the Limited Deluxe Box. This is in the form of a hinged-lid box and, in addition to the CD edition of the album, contains six different stickers, a fragrance tree and a pair of Scooter socks.
Various product formats: CD in digipac, records and limited deluxe box.
Double records: in black or crystal clear
Matt-foil-laminated clamshellbox with CDs and merchandise items
Music: Written by H. P. Baxxter, Sebastian Schilde, Michael Simon, Jens Thele,Patrick Poehl, Kevin Kridlo, Vanessa Schulz. Published by Sheffield Communications Publishing, Sheffield Communication  / Concord Copyrigths, Pallada Music Publishing / Cloud 9 Music BV, Pyramedia Publishing / We Publish Music GmbH & Co. KG, Edition Knick Knack / BMG Rights Management. Vocals by Vanessa Schulz.
Contact
Write to us and we would be happy to advise you.
Do you have any questions, or would you like to speak directly with a representative?