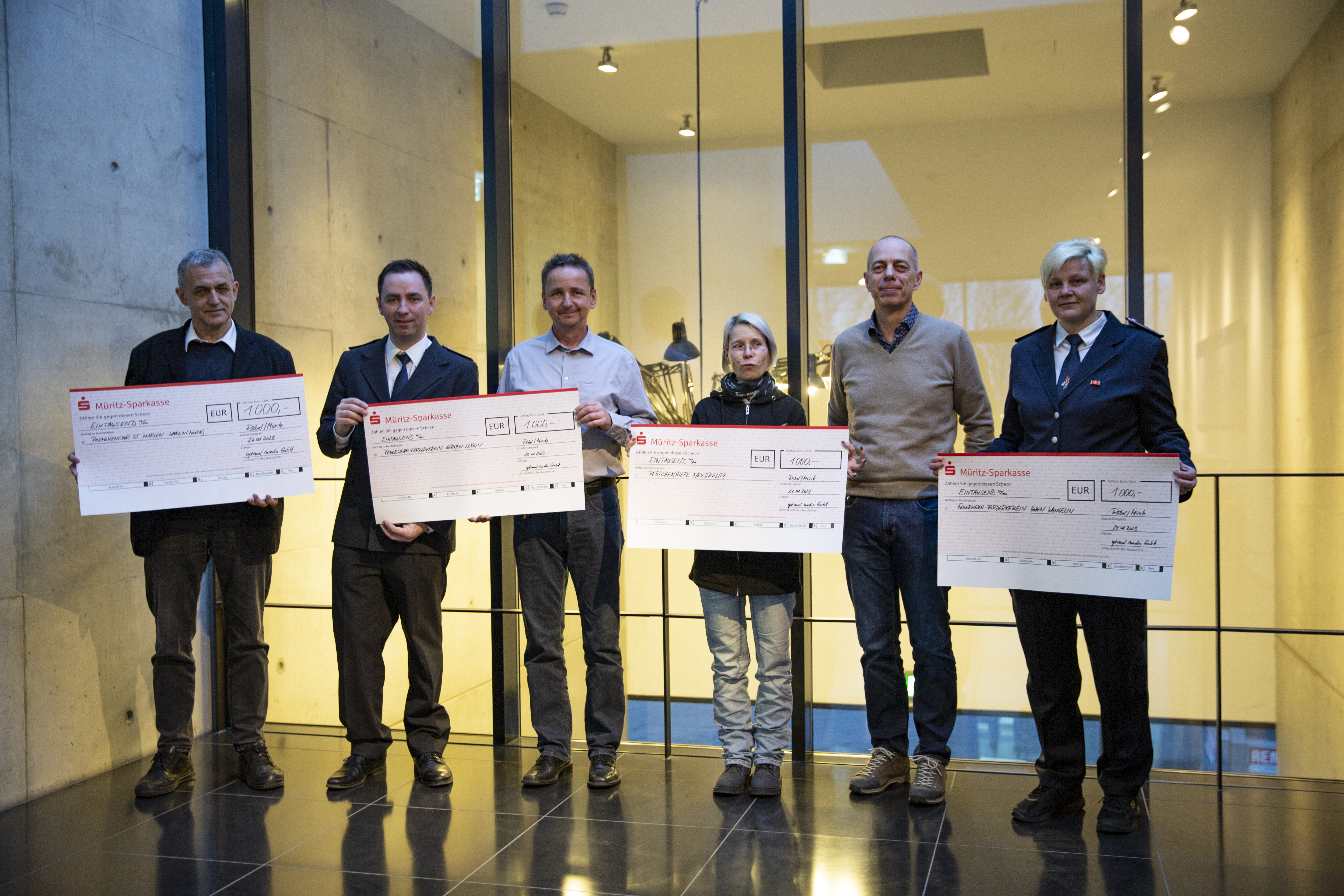 Photo from left: Ralf Mahlau | Trombone Choir St. Marien Waren (Müritz), Marco Michaelis and Torsten Zillmer | fire brigade support association Göhren-Lebbin, Nicole Gaul | animal shelter Pfötchenhilfe Neustrelitz, Jörg Hahn | Managing Director optimal media, Katrin Kasimir | Fire Brigade Support Association Hohen Wangelin
optimal media regularly supports associations and charitable initiatives in the region. Our employees of the company can submit suggestions as to who should receive support and traditionally at the beginning of the year the donations are then handed over.
The St. Marien Waren (Müritz) trombone choir, the fire brigade support associations of Göhren-Lebbin and Hohen Wangelin as well as the animal shelter Pfötchenhilfe in Neustrelitz each received a donation of 1,000 euros. The managing director of optimal media, Jörg Hahn, invited representatives of the associations to the company on 23 January to hand over the donations.
The trombone choir and the two fire brigade associations will use the money to support their youth work. The animal shelter will use the money to care for the animals in its care.
Contact
Write to us and we would be happy to advise you.
Do you have any questions, or would you like to speak directly with a representative?