The 10-millionth book
In our fully integrated printing plant we offer all production steps for the production of books. This includes our book line, where the prefabricated book blocks are mechanically joined with the endpapers and the book cover to form the finished book.
In october we produced the 10-millionth book on the line. The anniversary product was the title "Queen Elizabeth" by Maria Isabel Sanchez Vegara from the renowned series "Little People, BIG DREAMS" by Insel Verlag.
We put the book line into operation on 1st February 2018 and have been offering our customers book end production in-house ever since. With 18 stations, it has a total length of 106 metres, weighs about 60 tonnes and occupies an area of 414 square metres. Between 2,000 and 4,000 books pass through the system per hour, depending on the configuration of the products.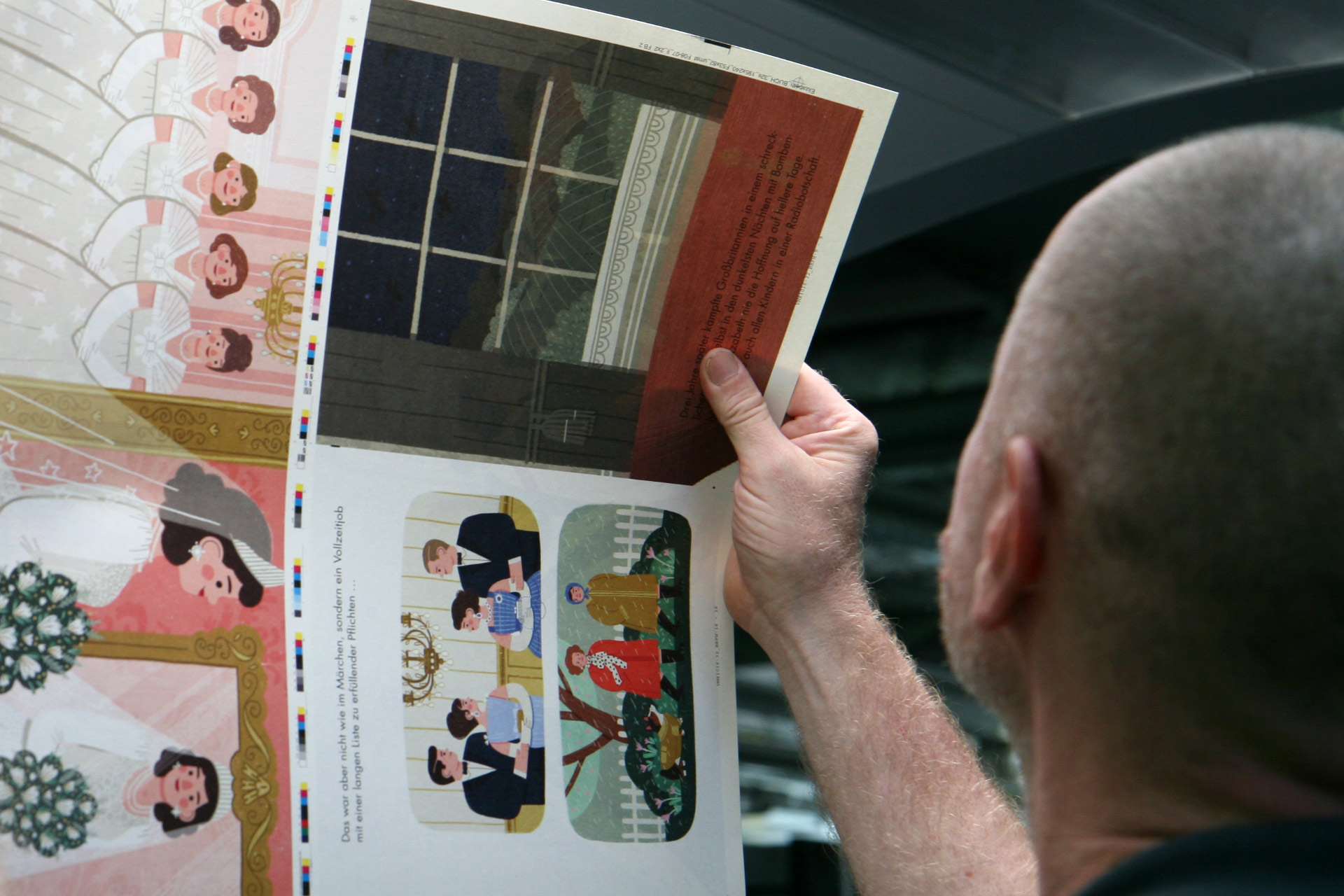 Checking a printed sheet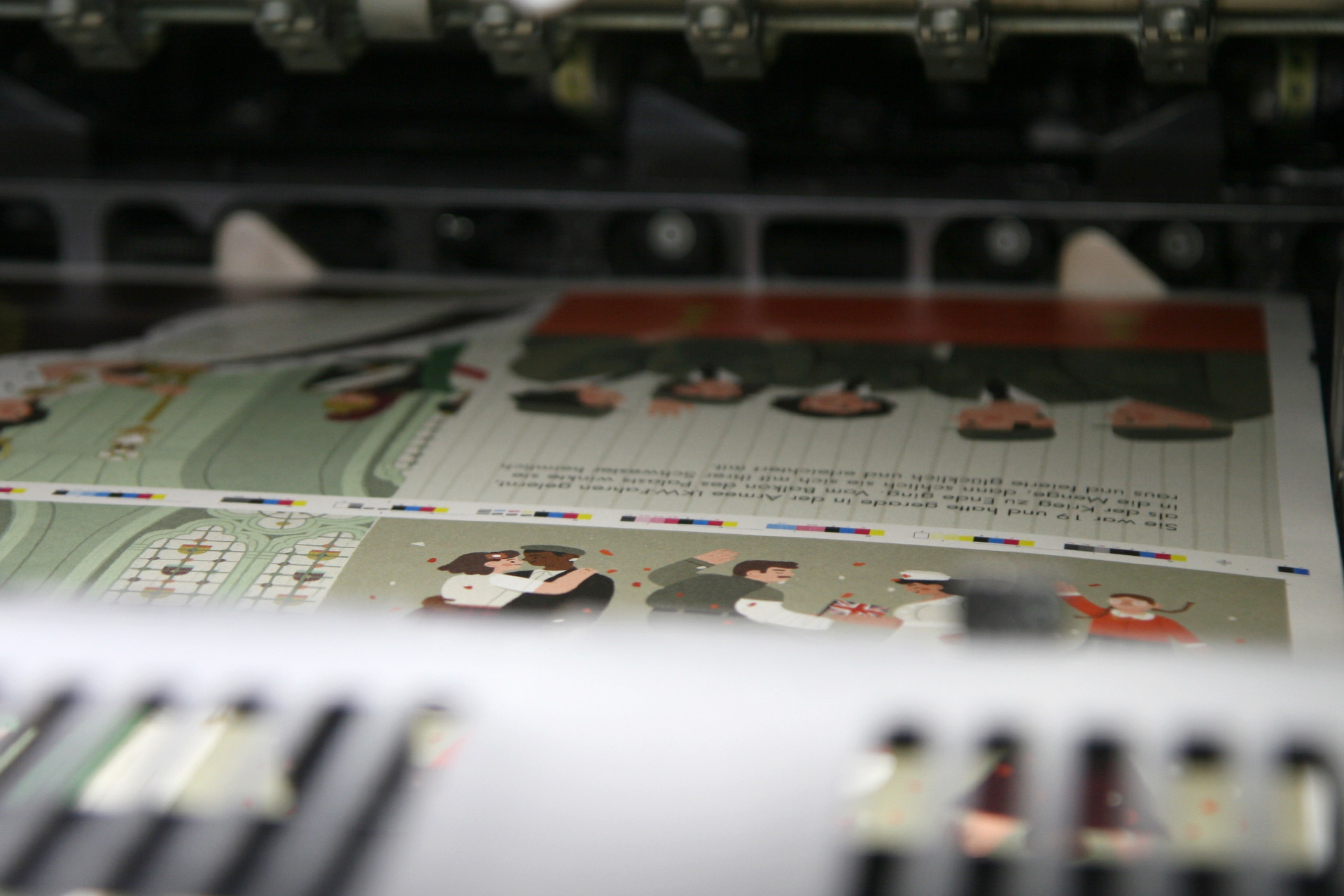 Just printed content pages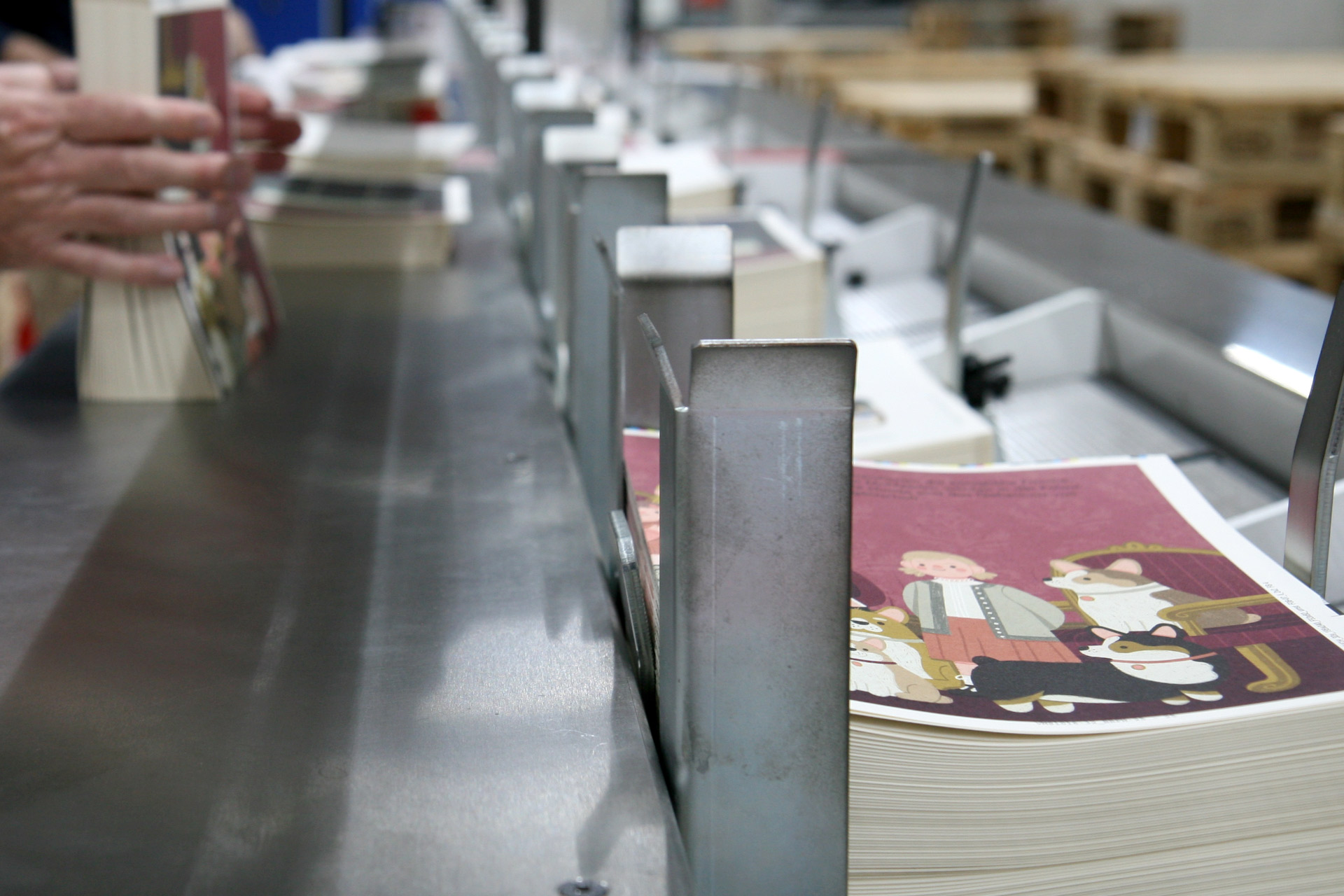 Loading the gathering machine of the thread-stitching machine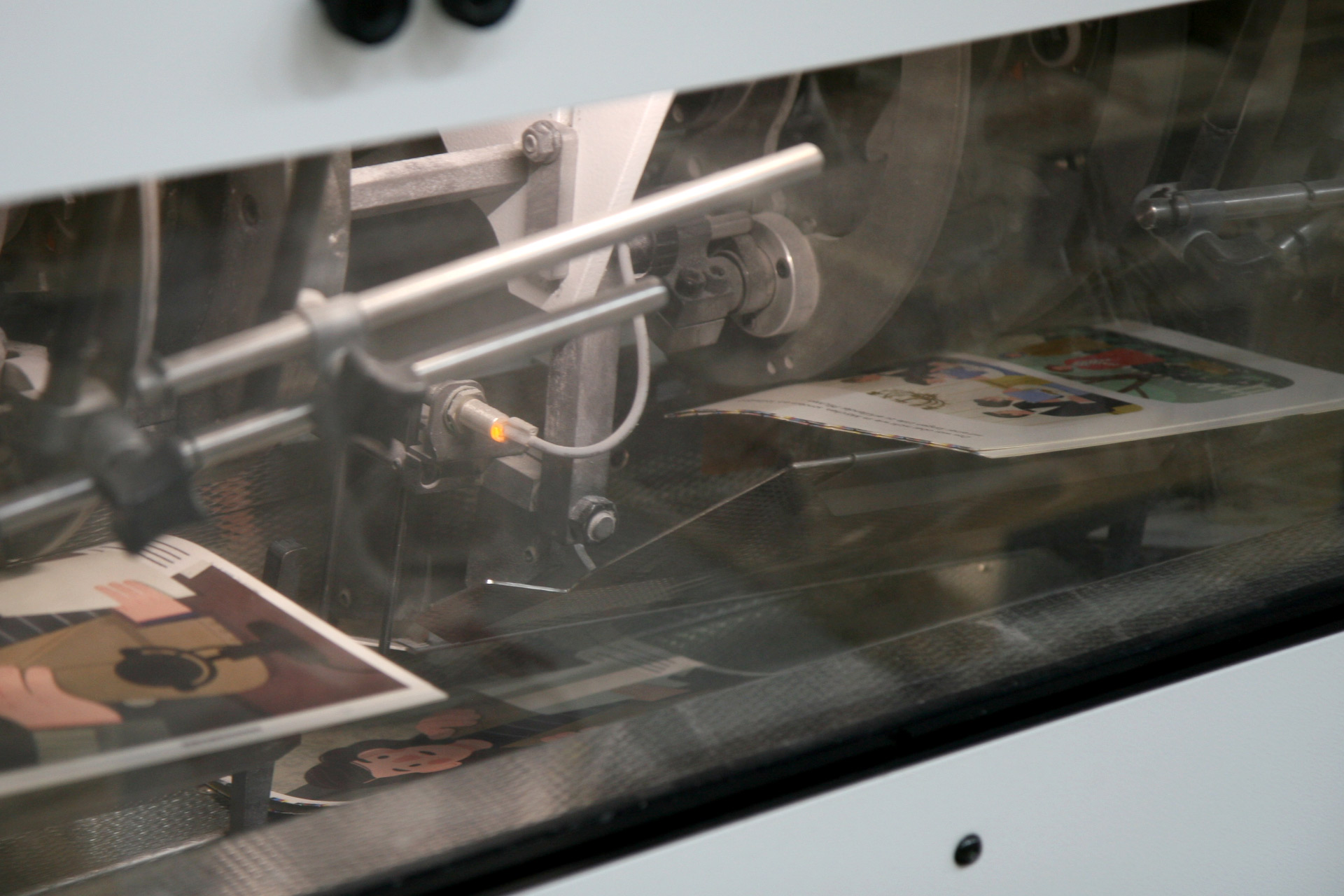 Folded sheets on their way to the thread-stitching machine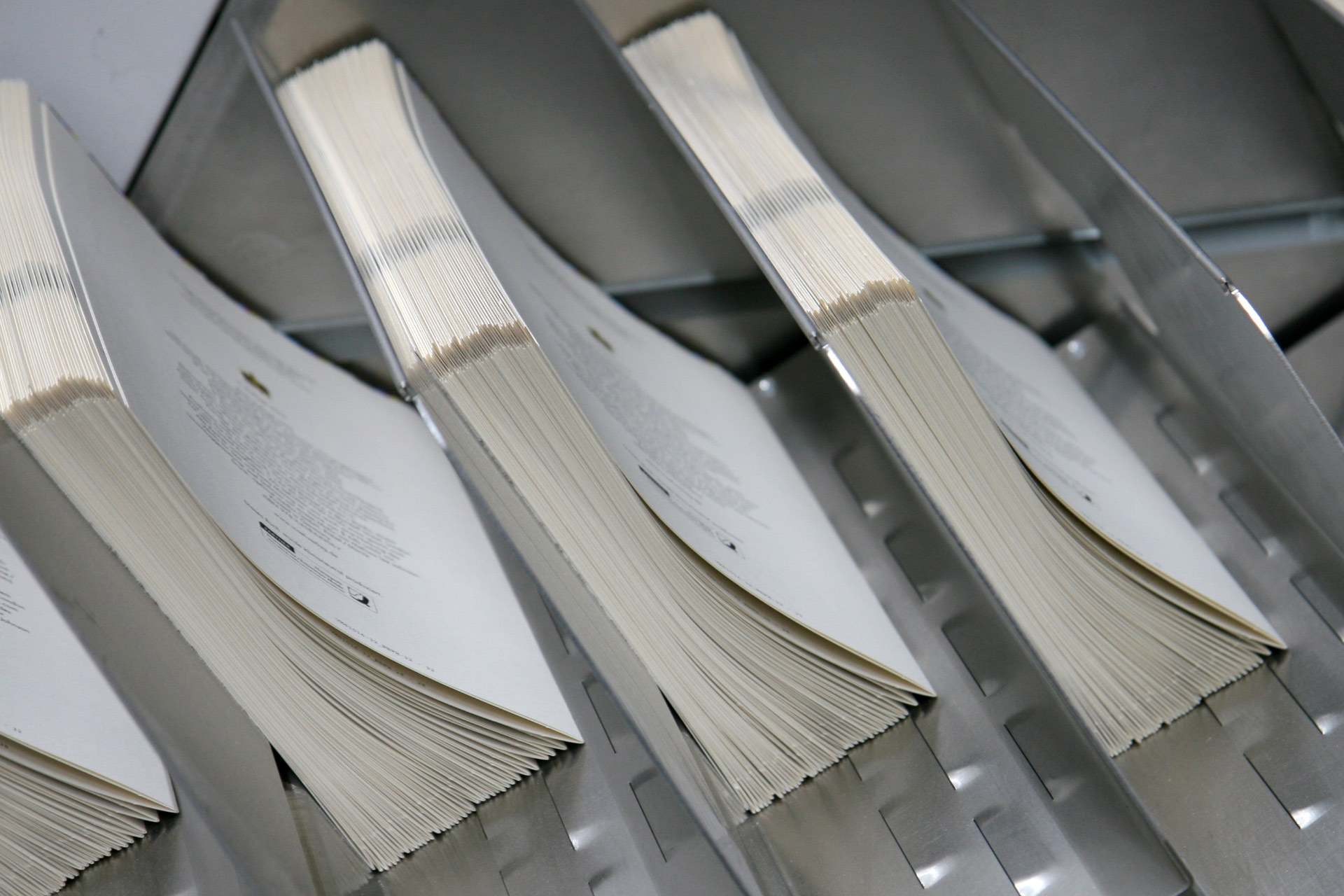 Ready for thread-stitching – folded sheets sorted to form the book block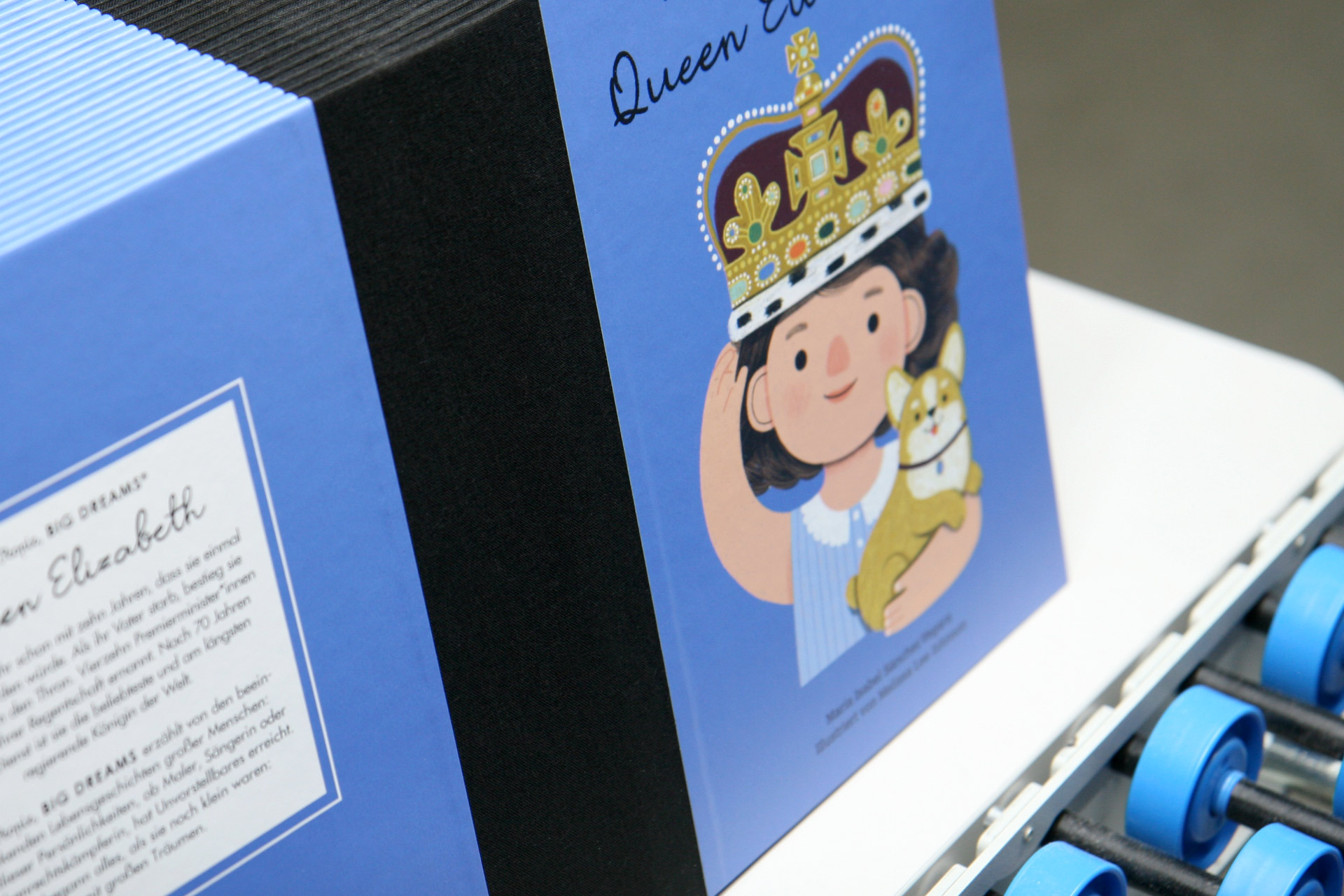 Finished book covers waiting to be joined to the contents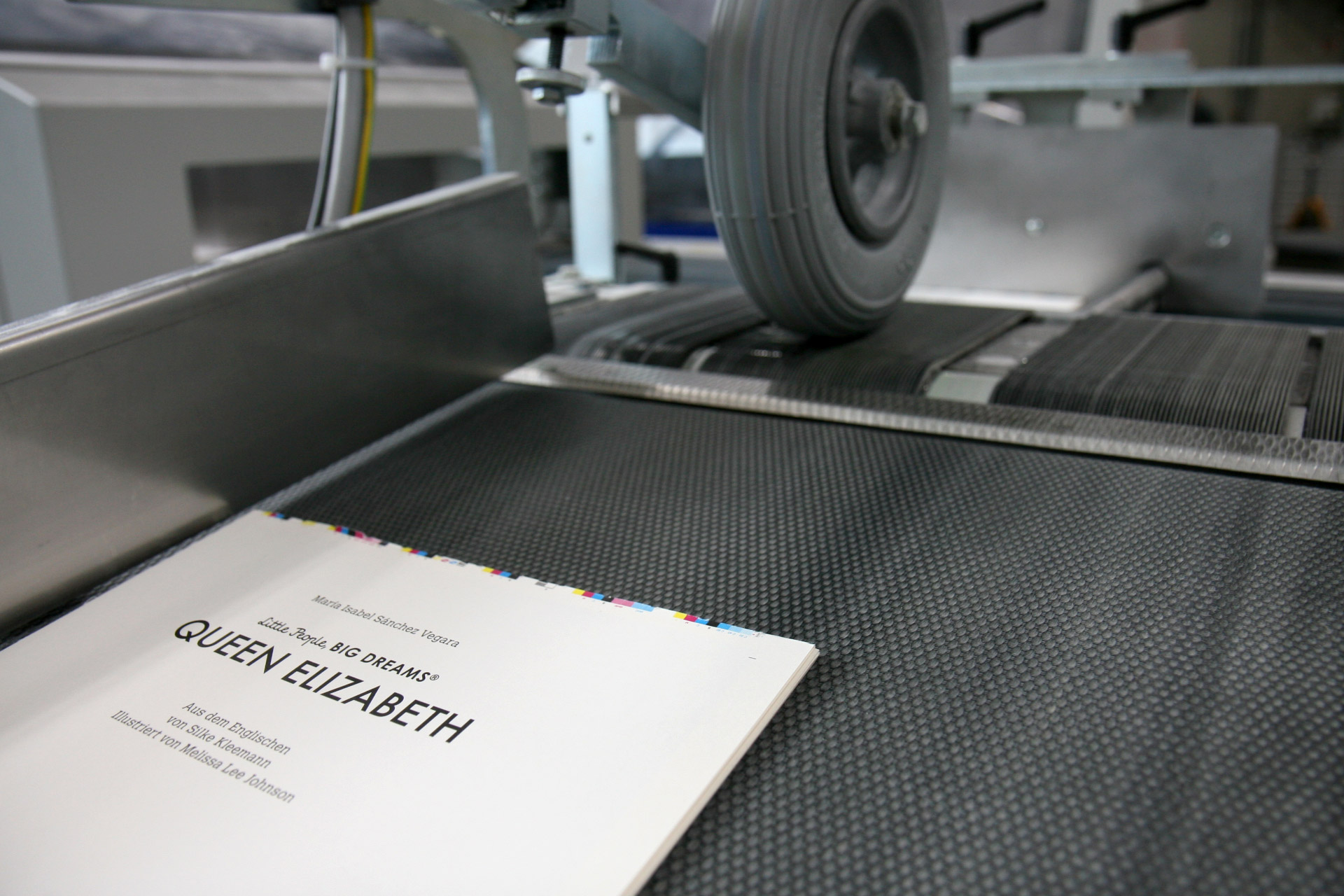 Thread-stitched book block on the book line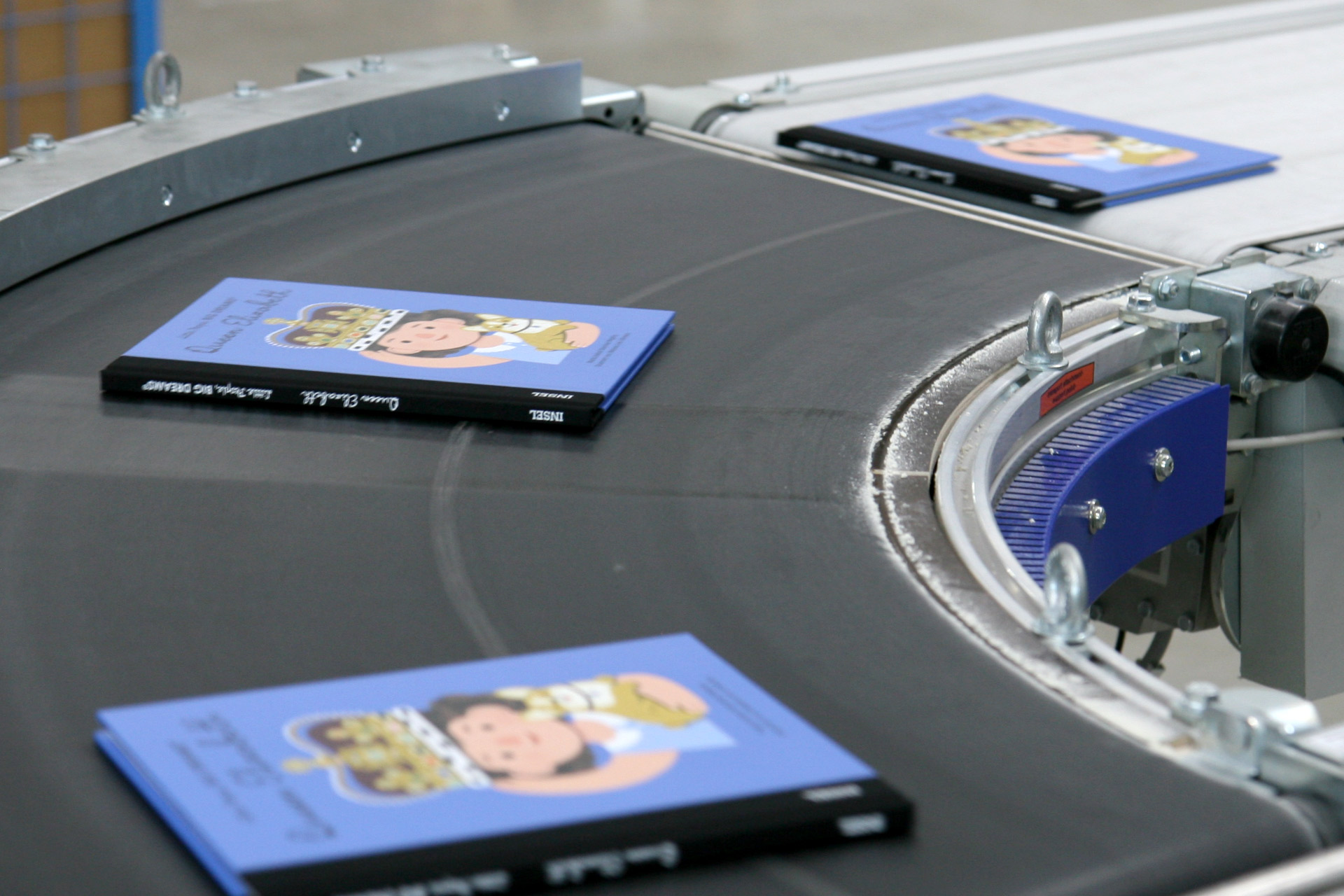 Finished product leaves the book line
This is where the anniversary product is created
Contact
Write to us and we would be happy to advise you.
Do you have any questions, or would you like to speak directly with a representative?