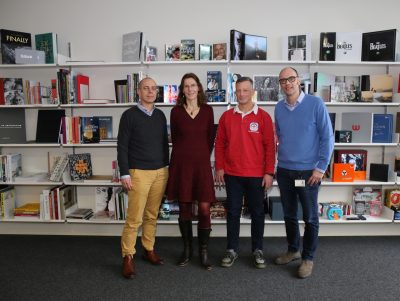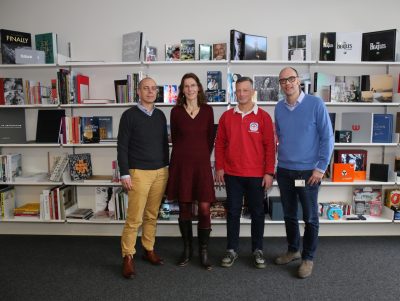 From left: Jörg Hahn (Managing Director optimal media), Katharina Sell (Kultur- und Kunstverein Waren), Stephan Radtke (DRK/water station Waren), Rainer Hake (Executive Manager optimal media)
For a good cause
For more than 20 years, optimal media has organized a Christmas auction for employees at the end of the year. Presents that the company receives from customers and suppliers can be auctioned off by employees. The proceeds from the event will be doubled by optimal media and donated annually to associations or non-profit campaigns in the district.
This year optimal media supports the Mecklenburgische Seenplatte, water station Waren, with an amount of 3,500 euros for the organization of swimming courses for children. The Kultur- und Kunstverein Waren receives an amount of 1,500 euros for the implementation of art courses with children.
The donation was handed over on January 14th at optimal media GmbH.
Contact
Write to us and we would be happy to advise you.
Do you have any questions, or would you like to speak directly with a representative?