"Versatility, all under one roof" provides inspiration
Numerous clients and interested parties from agencies, publishers and labels recently accepted optimal media's invitation to the traditional customer breakfast at Berlin's "Café Sibylle".
"This event is always an excellent opportunity to meet our customers and partners in person, to talk about current projects and to exchange ideas about challenges and developments," says Grit Schreiber, Head of Sales & Marketing at optimal media.
A comprehensive product show with the slogan "Versatility, all under one roof" showed a large selection of exhibits with numerous possibilities for processings as well as finishing books and data carriers, here especially vinyl records.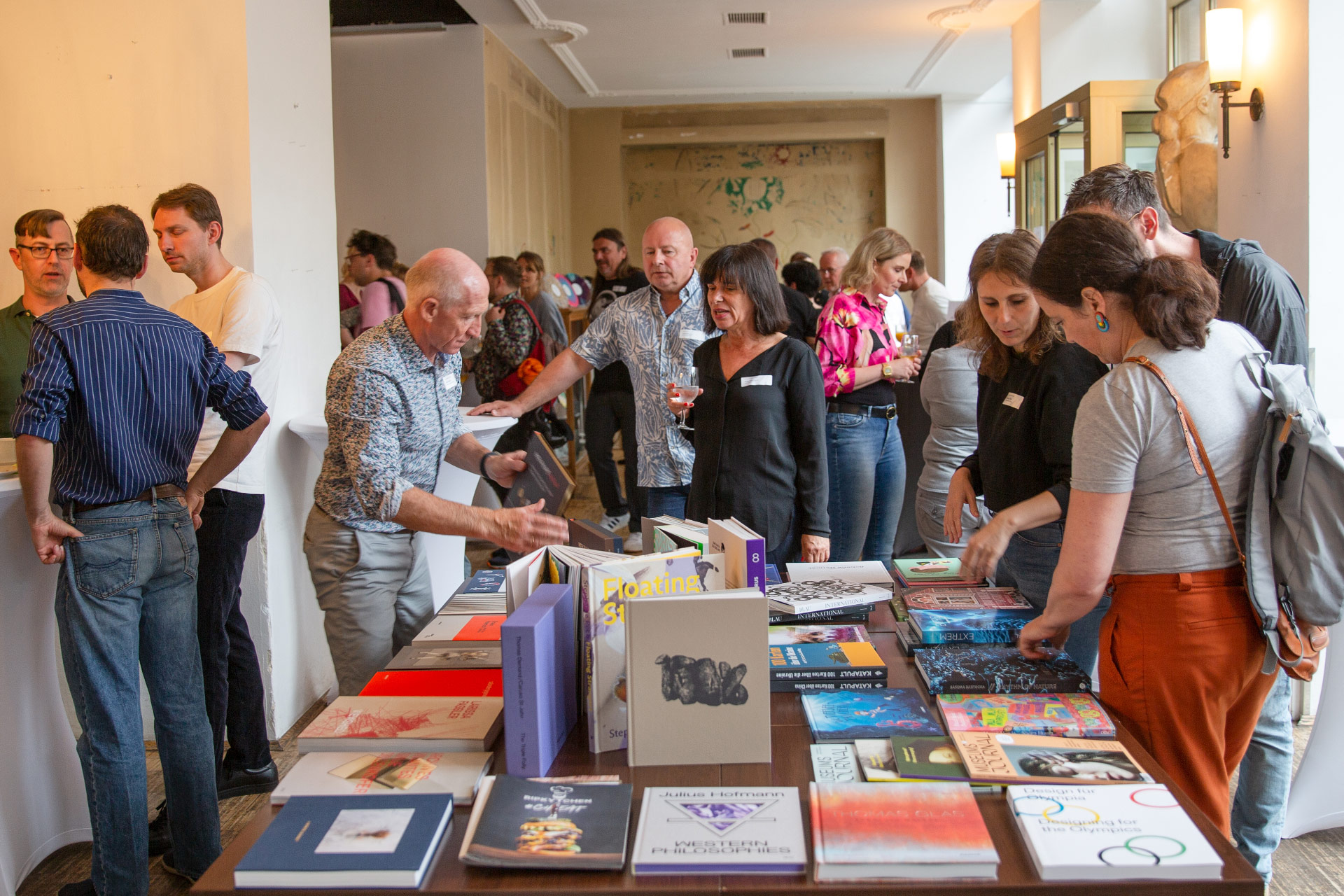 Numerous possibilities for the processing and finishing of books and data carriers were offered to the invited guests.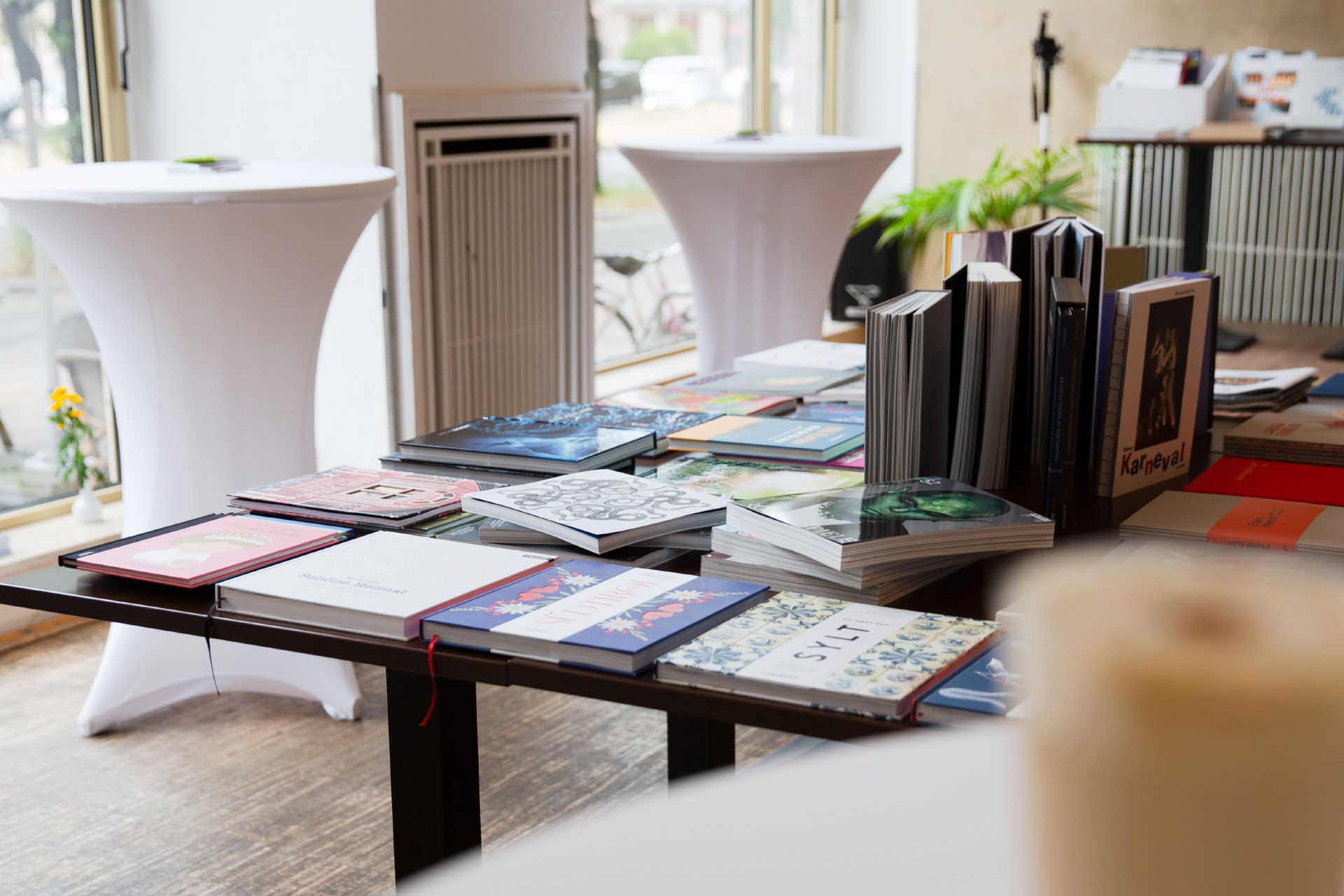 Hardcover, book series, magazines and slipcase collections captivated the guests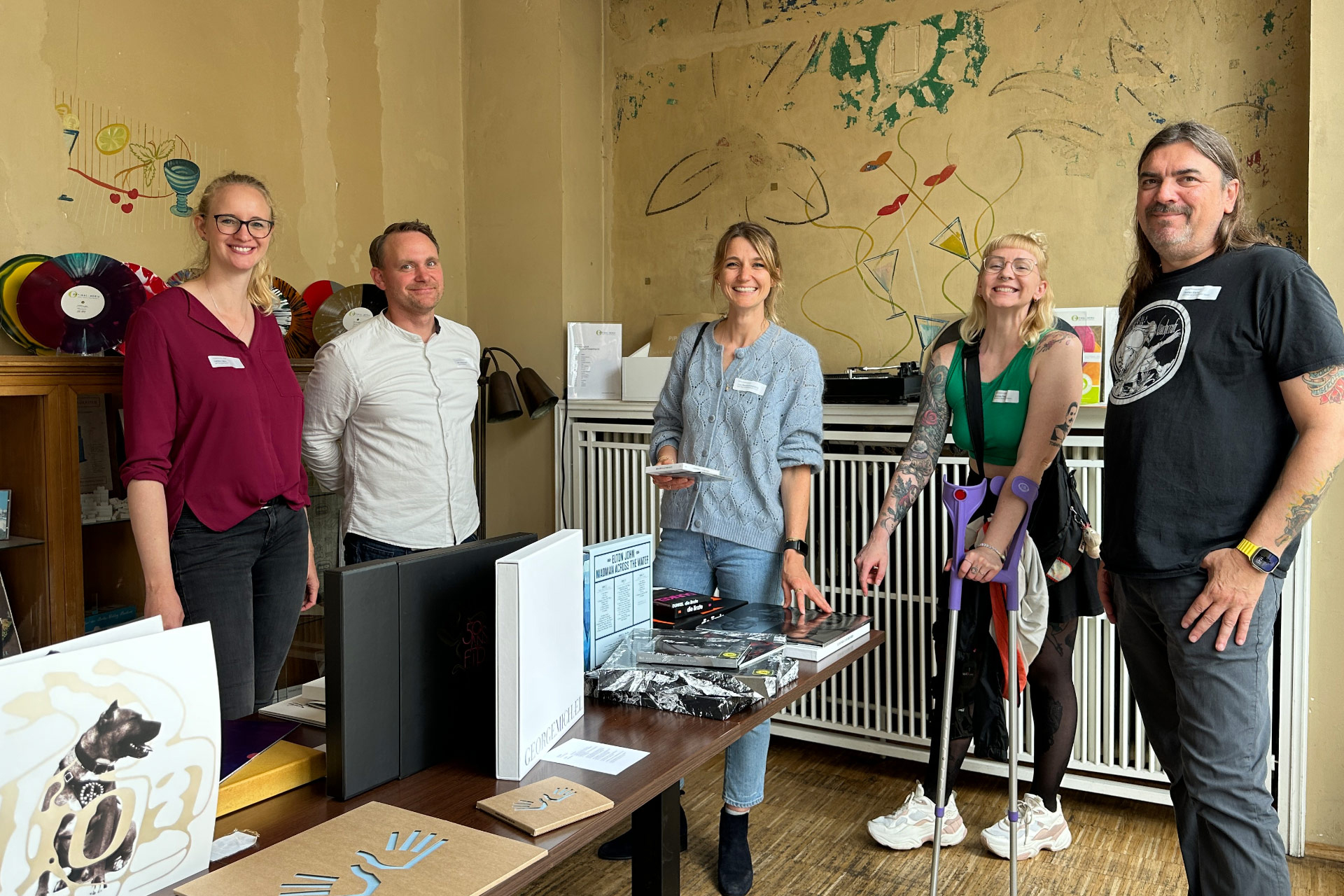 From left: Carolin Hahn and Ralf Radoschofski (OM), Livia Bischoff-Everding, Franziska Piper and Carsten Kleine (BMG)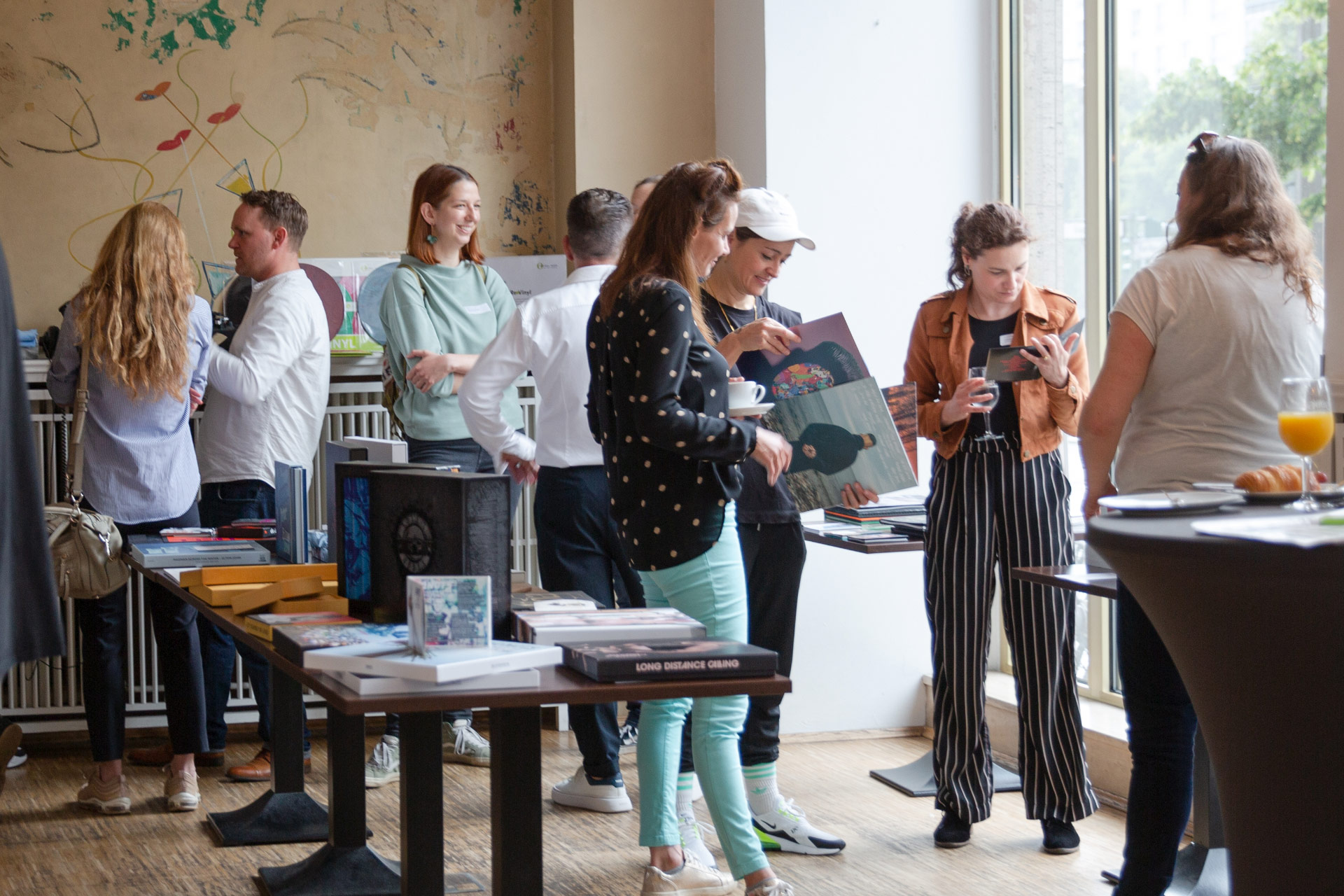 Intensive exchange on current production possibilities in the field of data carriers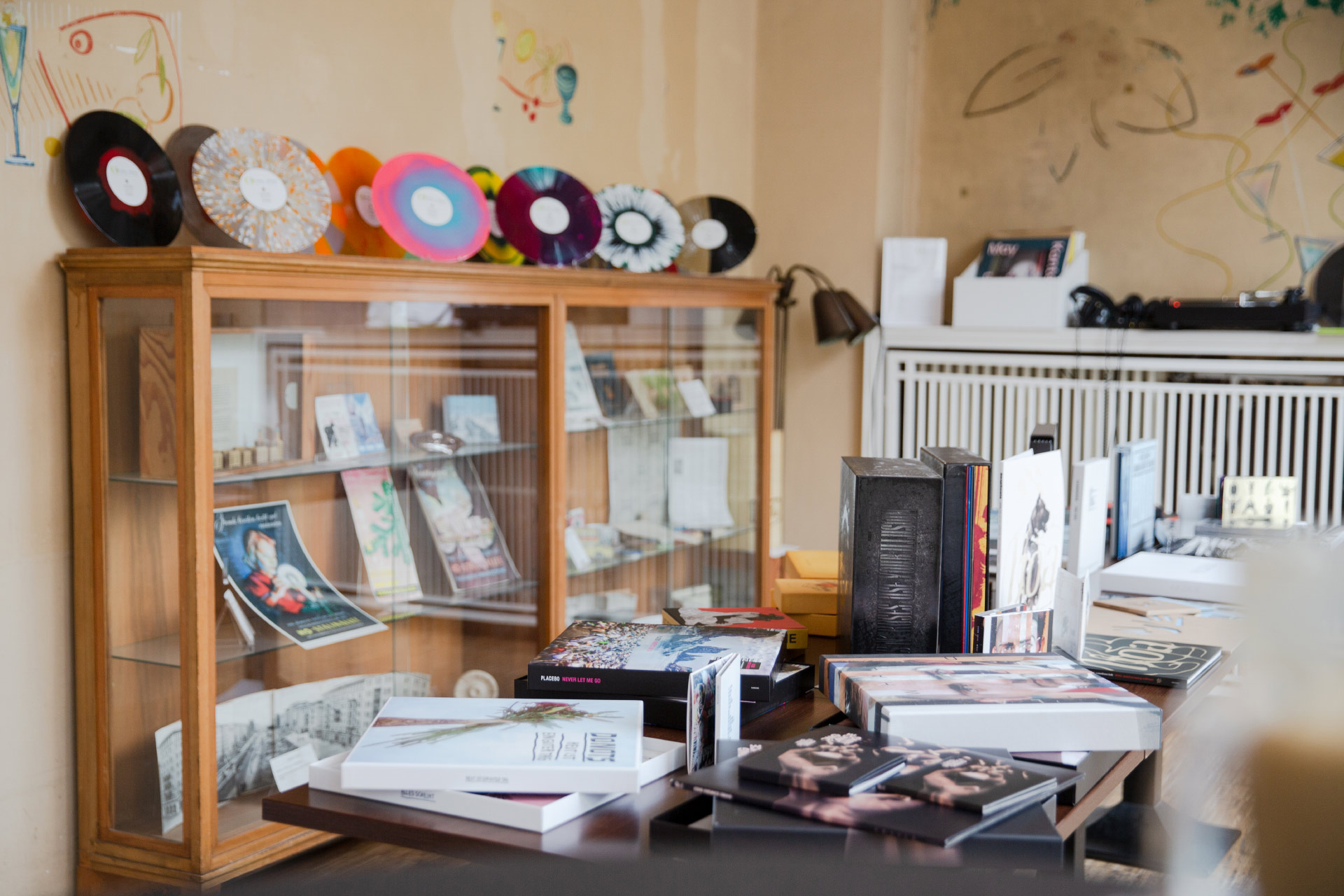 Box sets, vinyl effects and sustainable vinyl record alternatives were to be discovered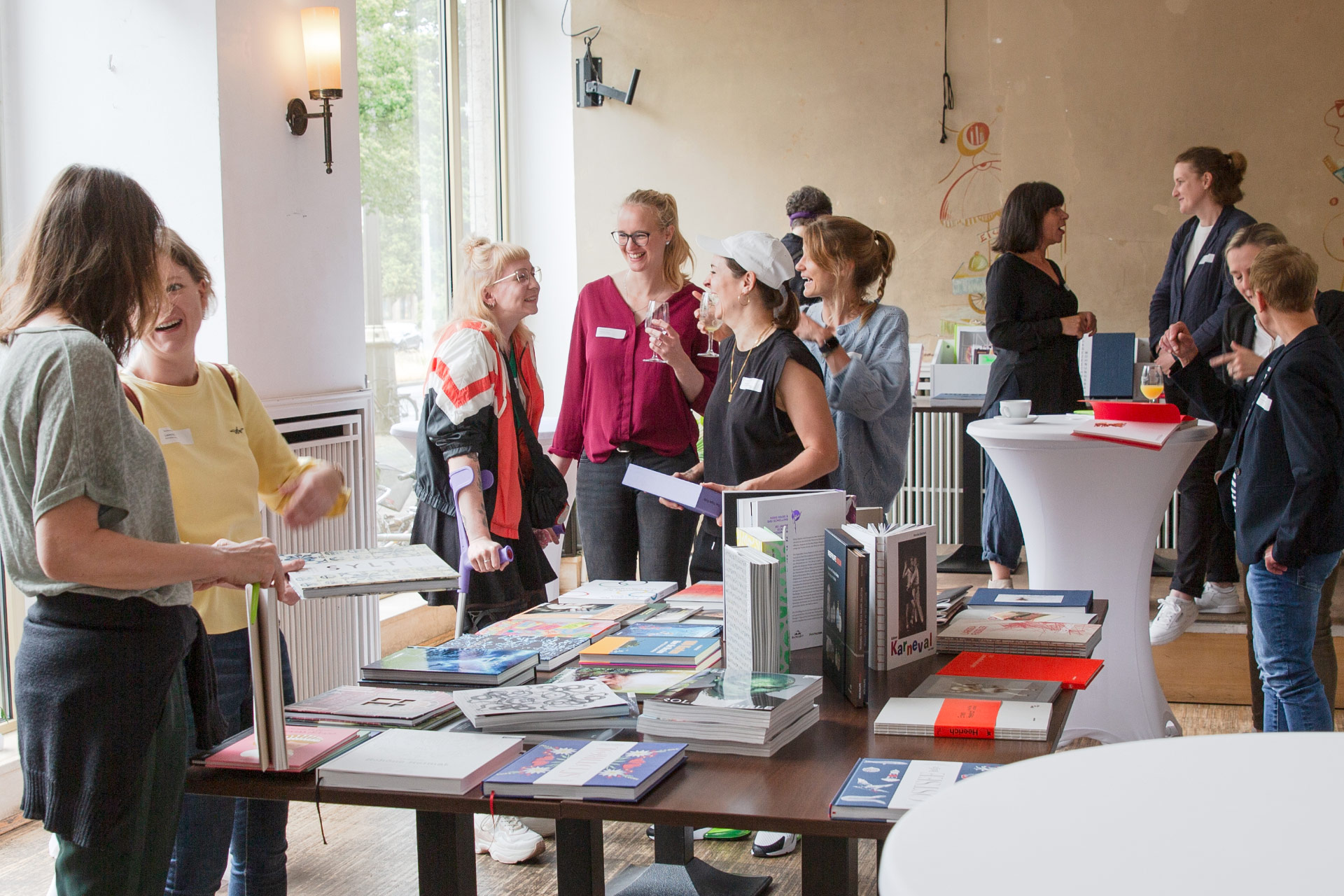 Guests from different industries used the breakfast for joint dialogue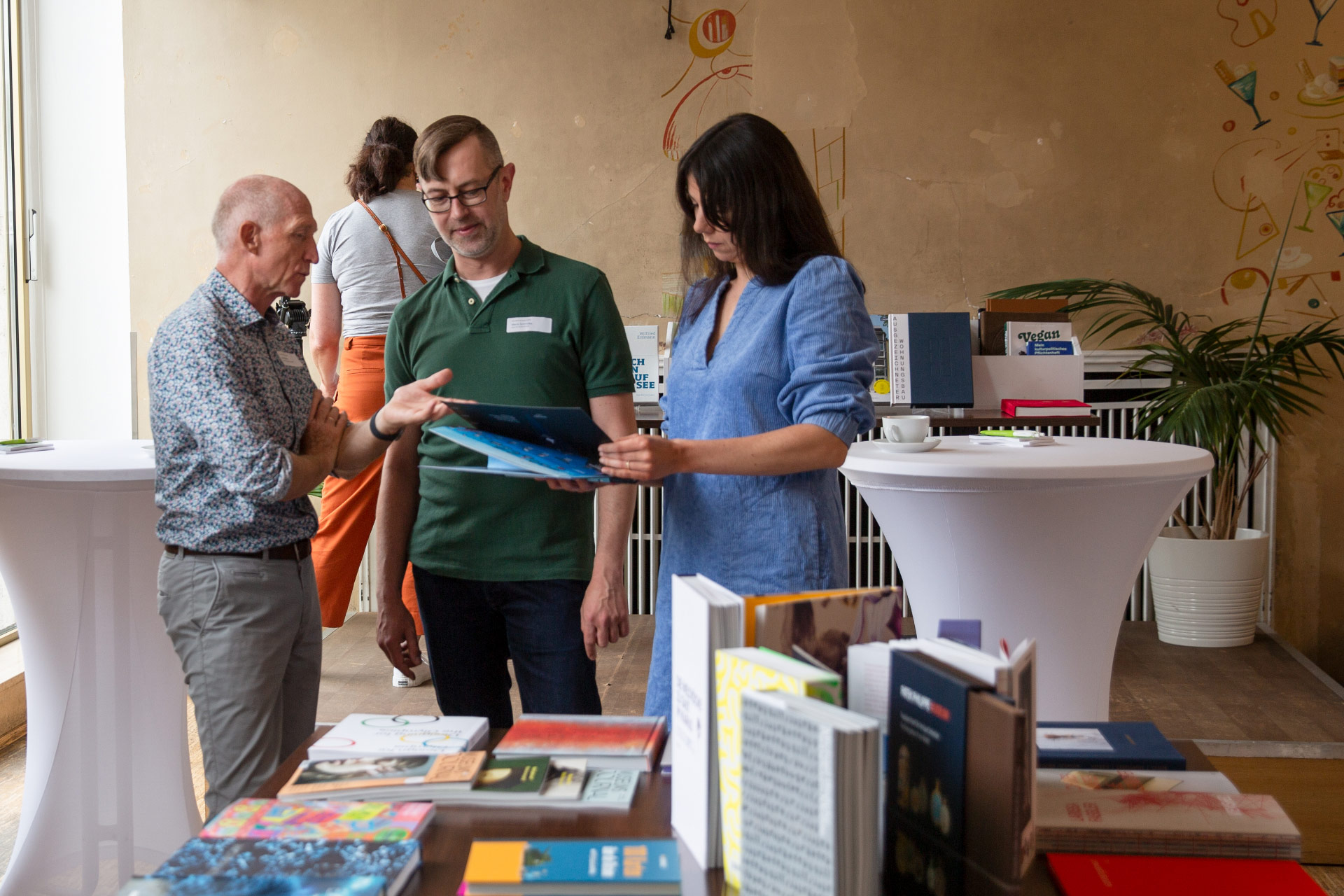 Hans Matern and Anika Klindt (both Fedrigoni) in conversation with Mario Schmidke (OM, middle)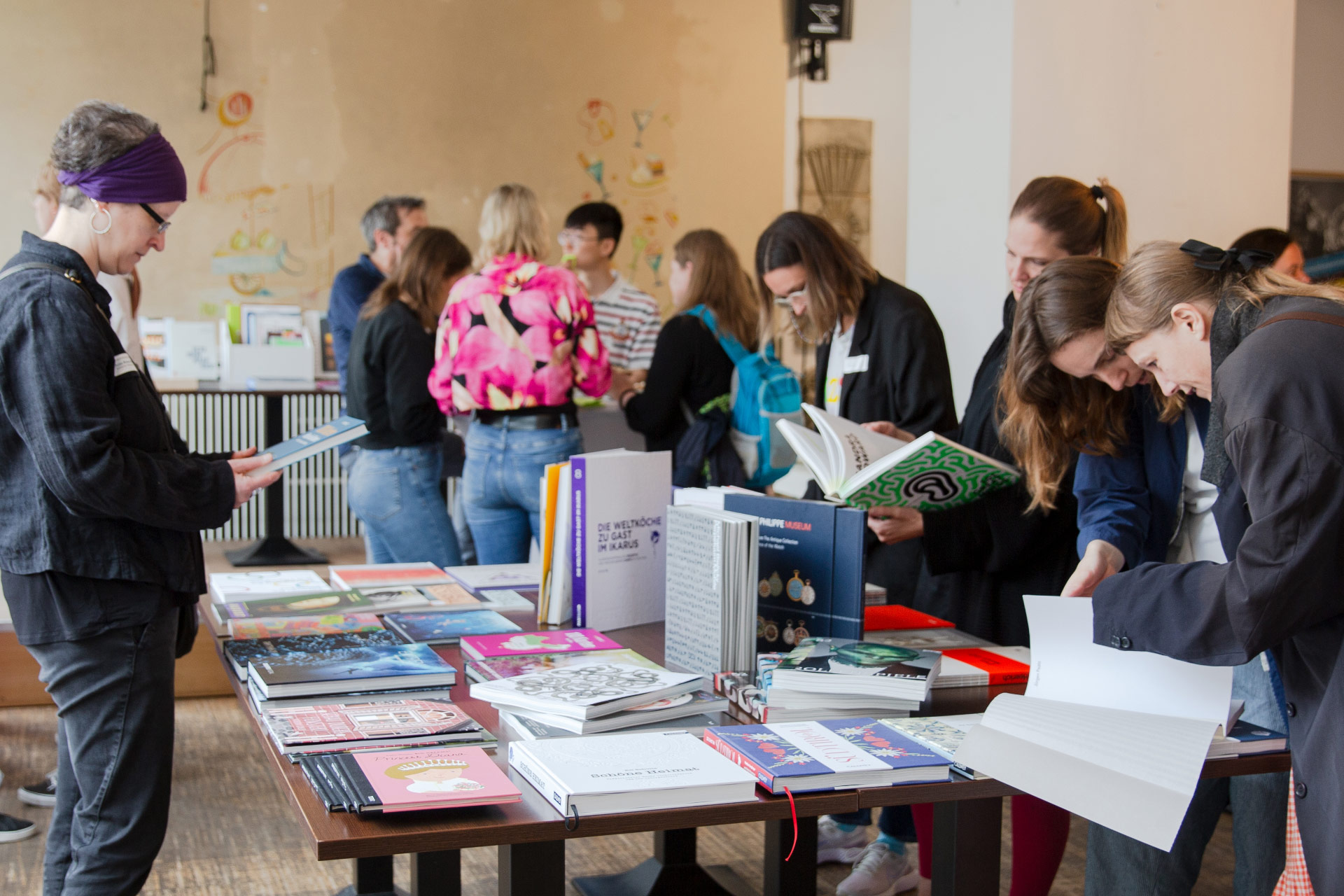 The selection of exhibits aroused great interest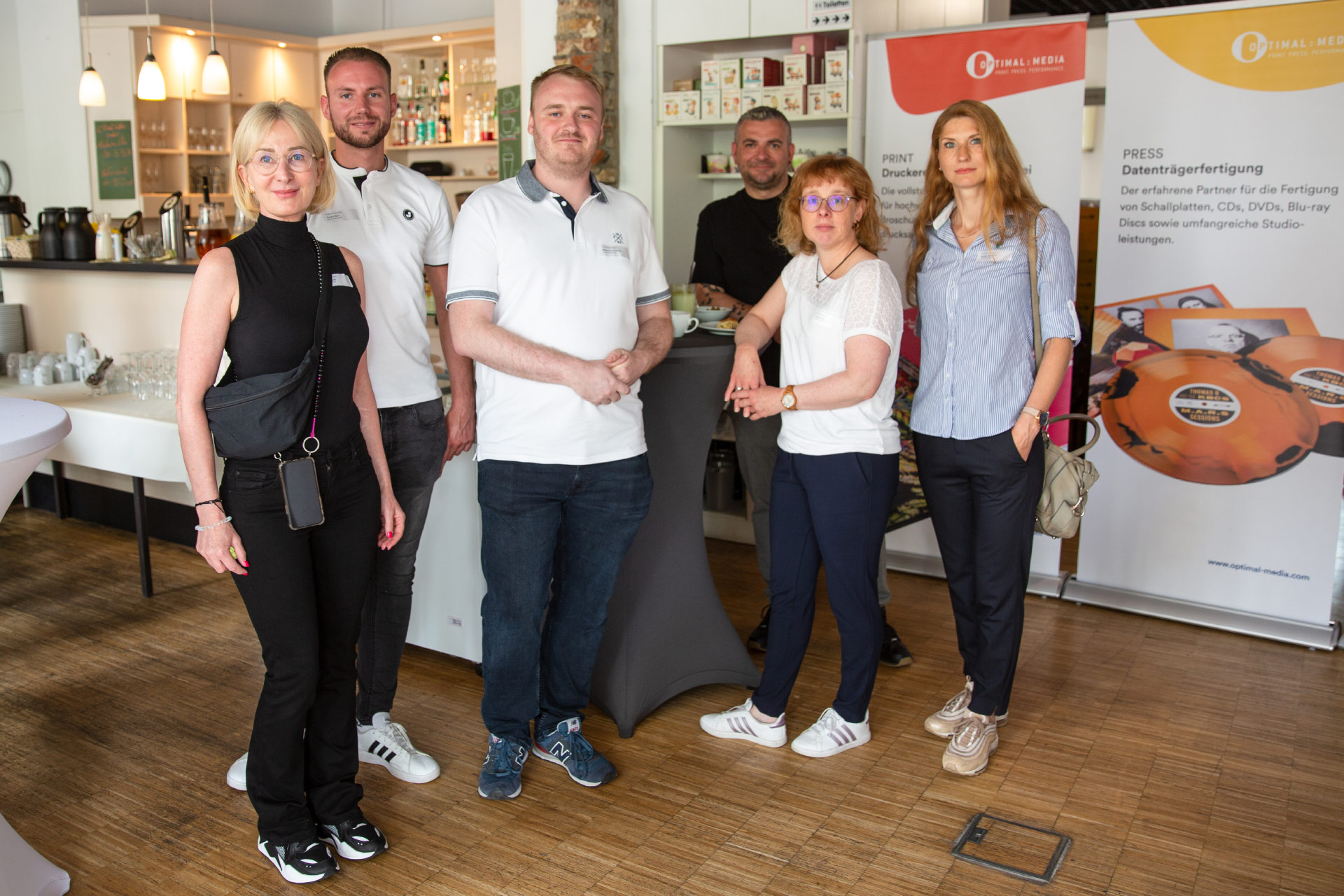 From left: Silke Maurer (HWC), Tommy Bohl and Max Stramka (OM), Frank Welle (HWC), Anja Hartwig (OM) and Maren Herrmann (HWC)
As a highlight – especially because the topic of sustainability is of great interest – the focus was on Re-Vinyl and Bio-Vinyl as attractive options for the sustainable production of vinyl records, whose production is offered by optimal media. The large exhibition of vinyl specials was also very well received.
Contact
Write to us and we would be happy to advise you.
Do you have any questions, or would you like to speak directly with a representative?