Broilers
Warner Music | Skull & Palms Recordings
Punk rock on CD and virgin vinyl LP with highest recognition
The new Broilers long player "Puro Amor" with 14 songs about love and letting go as well as moving on even when it's hard, is an album which thematically couldn't fit better into today's times.
optimal media was allowed to produce the eighth album of the punk rock band from Düsseldorf,  in the following three different versions plus a box set.
The album CD was packaged in a digipac with a 28-page booklet. The six-page digipacs were printed on 300g (extra-rough) cardboard with a printed screen side "Inside out" and individually numbered. The first 8,000 copies of the 33,000-copy firstrun edition were included as part of the box sets.
The design of the album, with predominantly red lettering, is particularly well accentuated by the extra-rough material of the packaging and makes the title "Puro Armor" glow brightly even when you look at it.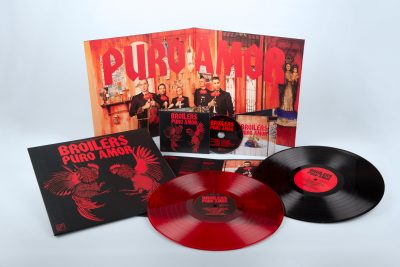 "Puro Amor" as CD in Digipac, 12inch vinyl record in spine sleeve & gatefold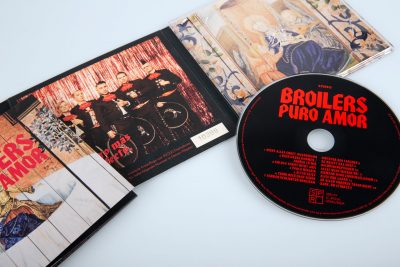 Digipac manufactured as "Inside out" with CD and 28-page booklet, including numbering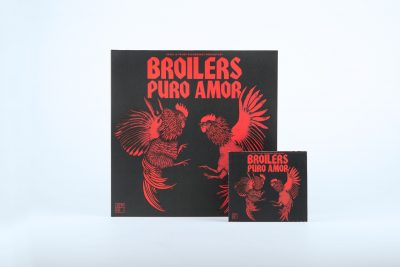 "Inside out" on all formats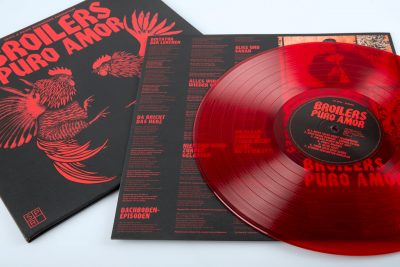 Limited to 10,000 copies, transparent 12inch vinyl record in red
The vinyl record (standard version) was pressed as a black 12inch from 140g virgin vinyl and packed in a spine sleeve. In addition, a transparent red 12inch vinyl record in a gatefold – limited to 10,000 copies and numbered consecutively – was produced.
The inner sleeves, the spine sleeve and the gatefold were all made as "Inside out".
"Puro Amor" is sure to make fans' hearts beat faster, with its eye-catching artwork in combination with the transparent red vinyl record. This was recently confirmed by the number one position in the german album charts.
12inch vinyl record in red-transparent Virgin Vinyl (140g)
Numbered digipac & gatefold
Printed matter manufactured as extra-rough cardboard as "Inside out"
Contact
Write to us and we would be happy to advise you.
Do you have any questions, or would you like to speak directly with a representative?