Discovering the world with open eyes
Christopher von Deylen is best known as a musician under his stage name Schiller. At the beginning of November, his first illustrated book was published. For more than a decade, he has captured and collected pictorial impressions and encounters during his travels around the globe. The photographs show special moments, people, landscapes, places and architecture. Often they are motifs that lie off the beaten track of official tourist locations. The titles of the pictures are short, sometimes there is a little story about the motif. But all the pictures have one thing in common: they are snapshots that are perhaps nothing special at first glance, but which then cast a spell over you and contain a lot of truth – if you look at them more closely. All the photos have been selected and compiled by the artist himself. The book itself has no dramaturgy, no table of contents, no page numbers and thus makes it possible for the viewer to determine his own order.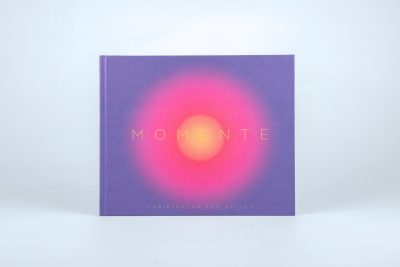 Large format Hardcover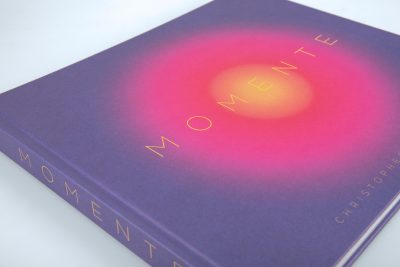 Thread stitched book block with box spine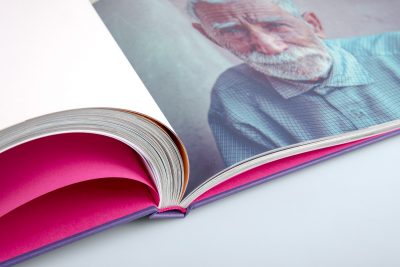 Solid-coloured front and back cover with matching coloured headband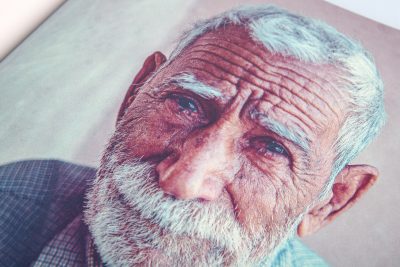 Brilliant print on FSC-certified paper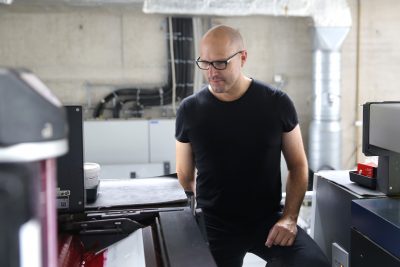 Christopher von Deylen at the print approval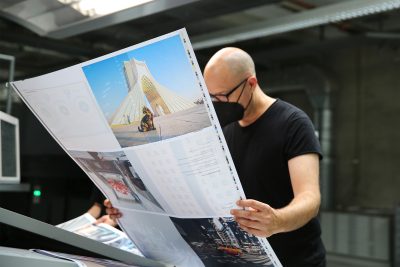 The artist with the printed sheet of his favourite motif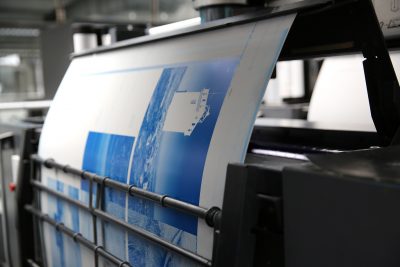 Printing plate after passing through the print sheet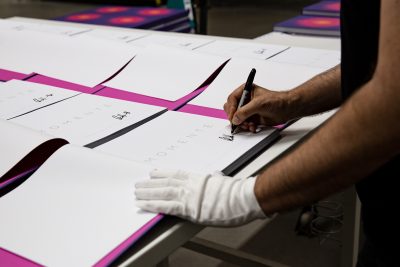 Signing of a partial edition of the illustrated book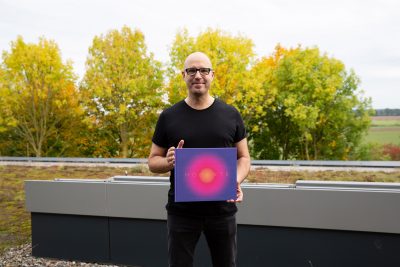 Christopher von Deylen with his first book "Momente"
Christopher von Deylen says of his book: "This illustrated book is an example of the fact that you only have to walk through the world with your eyes open, then you will discover something apparent and special even in the initially inconspicuous. If you step out of your routine, if leave your comfort zone, then you can be rewarded with extraordinary moments and impressions."
The large-format coffee table book is published in landscape style. The book cover is covered with a high-quality paper printed with foil colours. The preface and postscript shine in strong, pink through-coloured paper, thus creating a link to the design of the cover motif. The contents pages are printed in 4/4 colour on FSC-certified paper. Some of the editions are signed by Christopher von Deylen.
Hardcover with box spine
FSC-certified paper with thread stitching
Book cover covered with uncoated paper
Solid-coloured front and back cover
Contact
Write to us and we would be happy to advise you.
Do you have any questions, or would you like to speak directly with a representative?