Reforestation project runs successfully
A year ago, we started the project "Young Giants for the Next 100 Years" together with the Nossentiner/Schwinzer Heide Nature Park.
Within the framework of this cooperation, optimal media offers its customers the opportunity to support a regional nature conservation project. For a surcharge of 2% of the order value for print and 5% for data media products, they receive a sustainable product. The corresponding amount is invested in reforestation and in the long term a monotonous pine forest on an area of 30 hectares is transformed into a climate-stable mixed deciduous forest through planting.
The offer is well received by customers – many book publishers, industrial companies and music labels support the project. Through their commitment, an amount of 10,125 Euros has been collected as of 30 June. With this, 126 tree islands with 3 trees each, a total of 378 deciduous trees, can be planted. The planting campaign is scheduled for late autumn.
A first reforestation was already carried out in March this year with 100 trees that we provided for this campaign. How well the first young giants have grown can be seen in the gallery.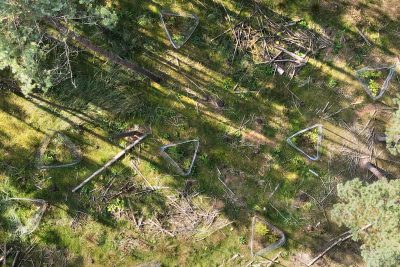 Tree islands with young giants growing on them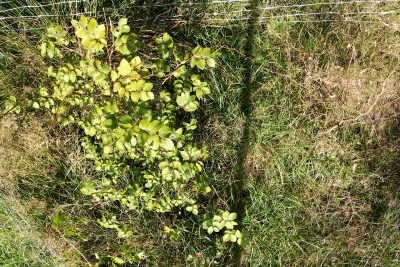 A young giant is growing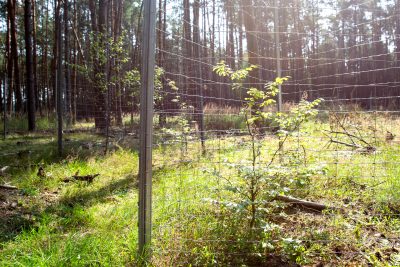 The young giants with protection against browsing by game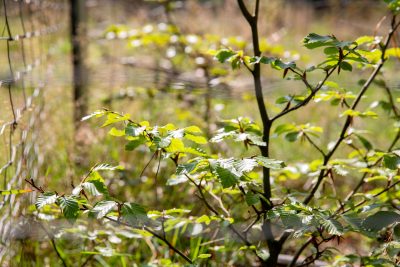 Mainly beech trees were planted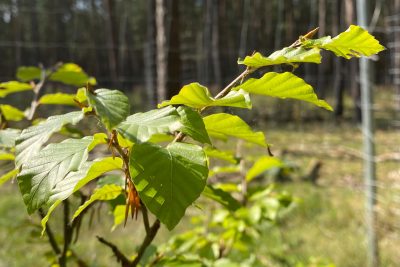 The growth is very good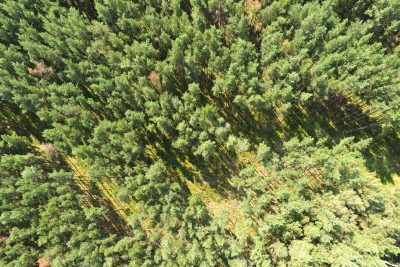 The small tree islands in the middle of the monotonous pine forest
For the reforestation, young trees from particularly hardy and old trees, so-called "giants", are obtained from the nature park and grown in the park's own tree nursery. By supporting this regional project, the increase of biodiversity in the nature park and the compensation of unavoidable CO? emissions not far from the production site are made possible.
We offer a variety of options for the sustainable production of products. A detailed overview can be found here.
Planting action of the first 100 young giants in March 2021
Contact
Write to us and we would be happy to advise you.
Do you have any questions, or would you like to speak directly with a representative?