optimal media is committed to sustainable production
Sustainability is an important component of our daily work. We are always looking for sustainable alternatives and optimising our production methods for manufacturing our wide range of media products. You can find out more under Certification and sustainability.
This commitment is reflected in our support of an RBB radioeins climate protection project. radioeins released Albaum, a collection of music on CD and vinyl, to raise money for the nature conservation organisation WeForest, a reforestation programme in Zambia. Well-known German-language recording artists like Die Ärzte, Seeed, Judith Holofernes, Thees Uhlmann, Beatsteaks and 2Raumwohnung have contributed some of their best songs, some previously unreleased, for the radioeins album.
optimal media is handling the production of the CD and double LP. The vinyl records are made of 100% recycled PVC, and both the CD and LP packaging and booklet are made of FSC®-certified cardboard and paper. Moreover, the CO2 emitted during production is offset by the certified carbon offsetting organisation ClimatePartner. DHL's GoGreen service is used for shipping the products by climate-neutral means.
radioeins Music Director Anja Caspary and some of her colleagues visited us on 13 February to get an up-close look at the production of the vinyl records, booklets and packaging for the album.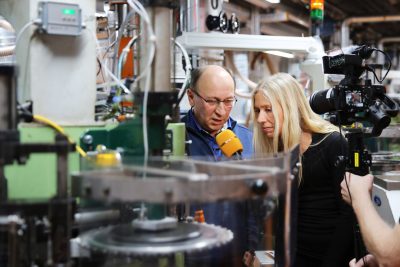 From left to right: Bernd Altmann (head of vinyl replication at optimal media) tells Anja Caspary (radioeins music director) how the "Albaum" vinyl records are made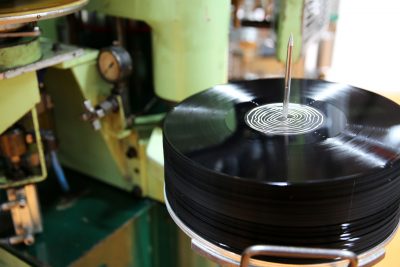 Hot off the press: the radioeins album "Albaum" on vinyl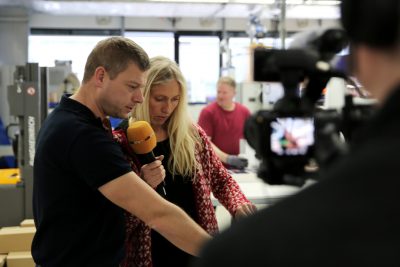 From left to right: Sandro Höckelmann (media packaging team head at optimal media) with Anja Caspary (radioeins music director) witnessing the production of the record cover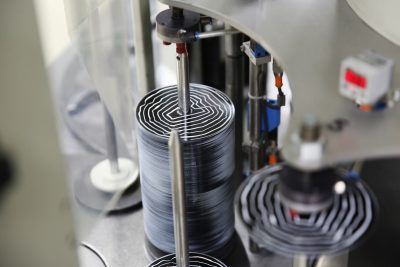 The radioeins album "Albaum" will also be available on CD
The album's collaborators – RBB Media, the artists, the indie label Trikont, the distribution company Indigo, the production agency Yellow Media and optimal media – will not and do not want to make money from the Albaum album. After covering production and shipping expenses and taxes, all of the album's proceeds will go into planting trees. Twenty-six trees will be planted for each CD and 31 for each double LP purchased.
You can find out more about the project here.
Contact
Write to us and we would be happy to advise you.
Do you have any questions, or would you like to speak directly with a representative?