Musicians sign their debut album "Rookery"
German newcomers Giant Rooks are one of to the most promising current bands. They have played more than 350 shows, some of them sold-out and have over 2 million listeners on Spotify monthly.
Their highly anticipated debut album "Rookery" was released on August 28, 2020, and entered the official German TOP 100 album charts on position #3. Congratulations from optimal media!
The album has been manufactured at optimal media for Universal Music Group in three versions on CD and vinyl. The band visited optial media to sign their limited Deluxe Edition.
Details can be found here.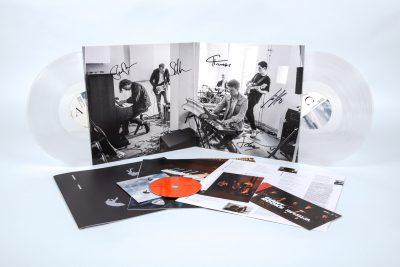 Limited deluxe edition with double heavyweight crystal clear vinyl records, CD, songbook, postcard and guitar-pick, signed by all band members
Contact
Write to us and we would be happy to advise you.
Do you have any questions, or would you like to speak directly with a representative?