We give the view on us!
The cover is not only protection but also a mirror of the content. WindNODE is supported by the funding programme SINTEG – Showcase Intelligent Energy – Digital Agenda for the Energy Turnaround. So it is not surprising that the designers have come up with something very special for the cover – namely the design as an experienceable shop window which, thanks to cut-out typography, allows a view of the content.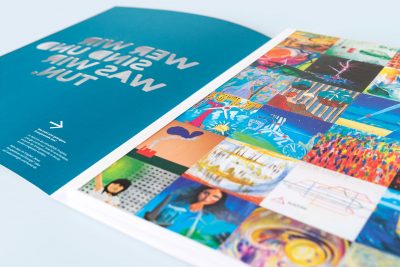 Typo cut out by laser technology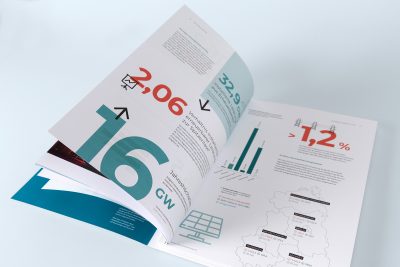 Annual as Swiss brochure with white backstrip
Swiss brochure
Laser cut on cover
Uncoated paper for contents and cover
Printing in LE-UV sheet-fed offset
Contact
Write to us and we would be happy to advise you.
Do you have any questions, or would you like to speak directly with a representative?