Compositions with the 35 mm camera
In addition to his large format camera, Stephen Shore also took a 35mm Leica with him on his travels. "Transparencies" reveals a detail-oriented overview of the American landscape of the 1970s. The images show highways and houses, phone boxes, fast food and sun-drenched car parks, and yet they are intimate, spontaneous and personal. Unmistakably, the special format gives these motifs a new meaning – through distinct experiments with composition, attitude and colour.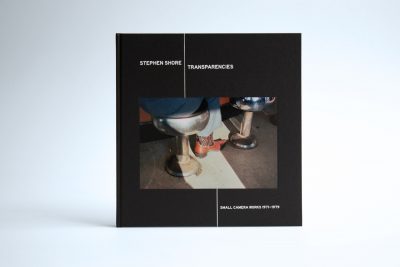 Cover with tip-on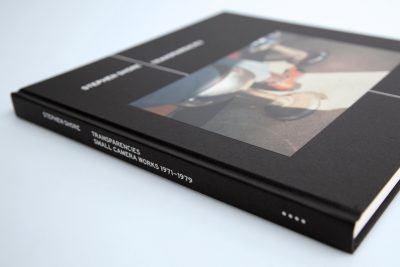 Tip-on glued into deep embossed surface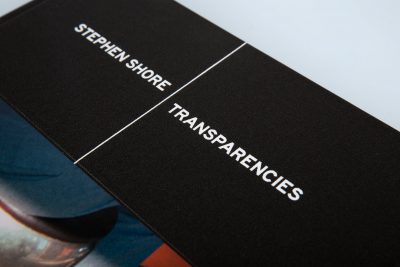 Hot foil stamping in white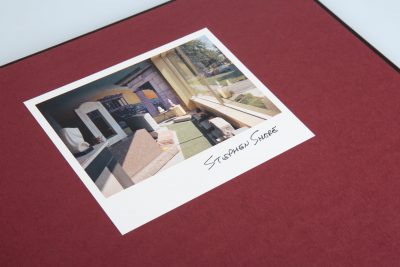 Card glued to U3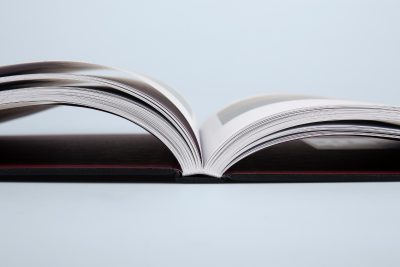 Thread stitching for good opening properties
The book is designed in a large, almost square book block format with the dimensions 300 x 310 mm. The contents of the photo book are printed on matt-coated illustration paper using the LE-UV printing process and additionally finished with a partial UV varnish. The cover design is in accordance with the theme of photography: the combination of a book covered with black cloth and a tip-on symbolises the experience of an exhibition. The offset-printed tip-on is glued into a previously deep-embossed surface. The white typography on the book cover is hot-foiled onto the cloth.
Cloth binding
Deep embossing for tip-on
Glued-in tip-on
Box spine
Contact
Write to us and we would be happy to advise you.
Do you have any questions, or would you like to speak directly with a representative?