Desires of Luxury
Mercedes-Benz
"Best-Of" Mercedes-Benz
The Mercedes-Benz CIRCLE magazine is a bookazine for collectors. Each issue works exclusively with a VIP from the worlds of art, sport, acting or music, who lends the magazine his or her own personal signature. What all magazines have in common is their luxurious layout: a Swiss brochure in a high-quality, refined cover with front flap.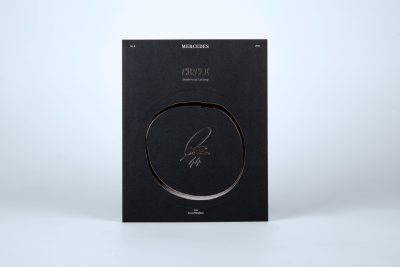 Luxuriously refined cover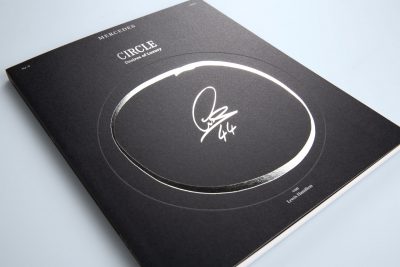 Hot foil stamping in silver and blind embossing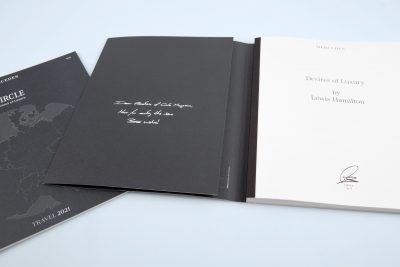 Swiss brochure with front flap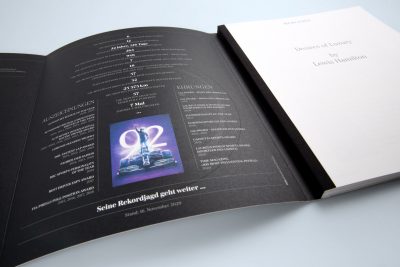 Book block with folding tape bound in on one side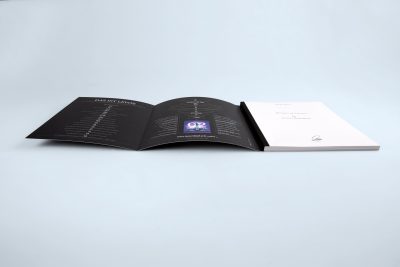 6-page cover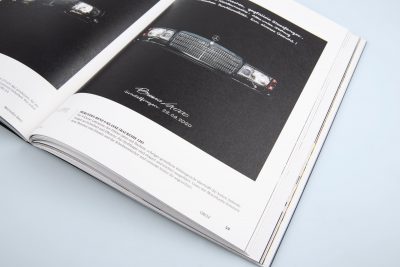 Book block with thread stitching
The 6-page cover is made of a rough, uncoated premium paper in 300 g/m² with high volume. This material has the best embossing properties, and so blind and hot foil embossing on the cover come out particularly beautifully. Matching the black printed cover, the book block is bound with a black linen ribbon and hung on one side on the U5.
Swiss brochure with front flap
Blind embossing
Hot foil stamping in silver
1/1 UV matt varnish
Contact
Write to us and we would be happy to advise you.
Do you have any questions, or would you like to speak directly with a representative?